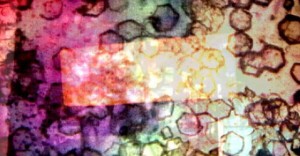 Hey Mother Death
Desert of Trees and Water
[Director: Heather Rappard]
Halifax, NS

From the death spell omega of
Jesse Locke
:
Sustaining the séance of their debut cassette, spectre-beat duo
Hey Mother Death
find Gondry/Björkian symmetry with chromatic visionary
Heather Rappard
. These ghostly exposures link up so perfectly with the spellbinding whispers, scorched guitars and splintered trip-hop that it's difficult to imagine one without the other. This one screams Serious Art from start to finish, with nary an
ironic wink
in sight.