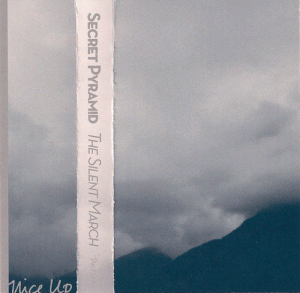 Secret Pyramid
The Silent March
Vancouver, BC

From the parallax visions of
David Ferris
:
Seven achingly beautiful personal mantras for anyone who has ever wanted to
stare into the sun
painlessly; rapturous
cumulus
emanating from the third eye of Vancouver's Amir Abbey (also of
Solars
). There is a solatium to those who would wander through these insanely dense places: more always lying in the vast periphery, hazily unfolding horizons on the edges of perception. I promised myself that I would get through this without relying on Popol Vuh references, but I dare you to get through
The Silent March
without picturing Kinksi at the end of
Aguirre
, adrift in his search for El Dorado and in the process of being swallowed up by his environment.