Tag: zacht automaat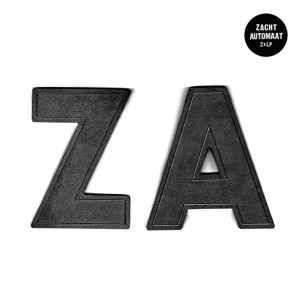 Zacht Automaat
Zacht Automaat
Toronto, ON
From the passing phrase of Javier Fuentes:
Walk through the luminescent sliding doors and feel the weight evaporate from your body. Step through the archives of time and look out at the glass walls that hold back the drifting stars. Notice the spectral starships crossing paths in the distant view. The cosmic residue of their flight path carries waves of sound as they intercept the room's speaker system. A digital screen scrolls like a conveyer belt filled with passing phrases, "Ancaster Heights", "The Smiling Wilderness", "Disturbed Ground'", the script runs endlessly. The words are given meaning as each wave grows to an audible strength. On the outside, the distant vessels can be seeing touching down near foreign embassies, welcomed by euphoric sounds. The speculation is confirmed. Our own takeoff has begun, bound for the farthest reaches of these celestial zones. Set yourself free and take in the spectacular view.
This collection is a bag of magic borrowed from the enchanted hands of a band that evades hyperbole. Veterans of the interstellar scene, Carl Didur and Michael McLean have parsed the cryptex of popular music and entered into a new dialogue as Zacht Automaat. Adopting new methods and strategies, they have sewn together opposing forces before pulling them apart again to see all the pieces in a different perspective.
Through three years and 11 albums, ZA have melted countless minds and challenged the strength of an equal number of hard drives. Running in at around 80 minutes, this monolithic double LP and bonus CD nevertheless stands in a much bigger pool of music that is no less crucial. Those lucky enough to still find copies of the early Medusa tapes should not resist the urge to grip. Each album is a new zone to explore and this release should be considered the official tour for prospective visitors. Many thanks are owed to Calico Corp. for giving these songs the treatment they deserve.
Depuis l'expression passagère de Javier Fuentes:
(Traduit par Jan Karza)
Procédez pas à pas par les portes coulissantes luminescentes et ressentez votre poids s'évaporer de votre corps. Parcourez les archives du temps et faites attention aux murs de verre qui retiennent les étoiles dérivantes. Remarquez les vaisseaux spectraux traversant ces sentiers dans le lointain. Le résidu cosmique de leur route de vol porte des vagues de son qui interceptent le système de haut-parleurs de la pièce. Un écran numerique se déroule comme une bande transporteuse remplie d'expressions passagères, "Ancaster Heights", "The Smiling Wilderness", "Disturbed Ground", le script court infiniment. Les mots acquièrent une signification aussitôt que chaque son grandit à une force audible. À l'extérieur, les vaisseaux lointains peuvent êtres vus atterrissant près des ambassades étrangères, accueillis par des sons euphoriques. La spéculation est confirmée. Notre propre décollage a commencé, entraîné vers des confins plus lointains de ces zones célestes. Libérez-vous et profitez de la vue spectaculaire.
Cette collection est un sac de magie emprunté des mains enchantées d'un band qui évite l'hyperbole. Les vétérans de la scène interstellaire, Carl Didur et Michael McLean ont analysé le cryptex de musique populaire et sont entrés dans un nouveau dialogue en tant que Zacht Automaat. adoptant de nouvelles méthodes et des stratégies, ils ont cousu ensemble des forces opposées les ont rédéfaites pour pouvoir voir tous les morceaux d'une perspective différente.
Pendant trois ans et 11 albums, ZA a fait fondre bon nombre d'esprits et a défié la force d'un autant bon nombre de disques durs. Courant jusu'aux alentours de 80 minutes, ce monolithique double LP et son CD bonus se situ quand même dans une bien plus grande piscine de musique qui n'en est pas moins essentielle. Ceux qui ont la chance de trouver des copies des premières cassettes de Medusa ne devraient pas réffreiner un besoin urgent de s'en saisir. Chaque album est une nouvelle zone à explorer et cette libération devrait être considérée comme le tour officiel pour les visiteurs potentiels. Mille mercis sont dus à la Calico Corp. pour offrir à ces chansons le traitement qu'elles méritent.
Zacht Automaat – Triumphant Bridge