Tag: you'll never get to heaven
Various
Wyrd Chill v1
Various
From the heart of Marie Claire LeBlanc Flanagan:
Maybe you are rolling alone. Shift into a low gear. Open your windows. See that hill ahead? Climb it anyway. Roll into the long coast of nothing.
Du coeur de Marie:
Peut-être que vous roulez seul. Mettre en marche basse. Ouvrez votre Windows. Vous voyez cette colline en avant? Montez de toute façon. Rouler dans la longue côte de rien.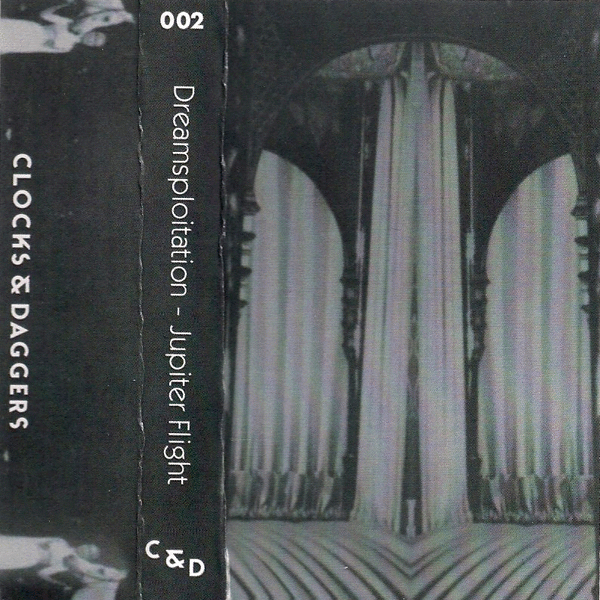 Dreamsploitation // You'll Never Get To Heaven
Jupiter Flight // Adorn
London, ON
From the red strings of Jesse Locke:
The instrumental engine of YNGTH streamed under most radars with Jupiter Flight in 2012. For those who missed this solo voyage from Chuck Blazevic, the crackled atmospherics, battering beatscapes and electronic chimes remain every bit as enveloping as his work with vocalist Alice Hansen. If stray copies still float in the void, reach out and grip.
The star-crossed pair return in spring 2014 with the launch of a label and six new songs of slow-motion breath-stop. Adorn drifts down dreamier rivers with lush, string-draped synth-pop lingering between moments of picturesque pause and Badalamenti lament. The duo adds ghostly and gorgeous ornamentation to any rooms they inhabit.
Des cordes rouges de Jesse Locke:
(Traduit dans un moment de répit par Nicolas Coutlée)
L'engin instrumental de YNGTH est passé sous la plupart des radars en 2012 avec la parution de Jupiter Flight. Pour ceux et celles qui auraient manqué le voyage solo de Chuck Blazevic, ses atmosphères qui crépitent, ses paysages de pulsations et ses carillons électroniques vous envelopperont tout autant que lorsqu'il est accompagné par la chanteuse Alice Hansen. Si quelques copies errantes flottent encore dans le vide, assurez-vous de mettre la main dessus.
Au printemps 2014, le tandem séparé par les étoiles nous revient avec le lancement d'une étiquette et de six nouvelles chansons langoureuses à couper le souffle. Luxuriante pop synthétique drapée de cordes, Adorn s'écoule le long des rivières oniriques, tanguant entre moments de répit pittoresque et lamentations à la Badalamenti. Peu importe la chambre qu'il occupe, le duo la pare de sublimes ornements spectraux.

Dreamsploitation – Jupiter Flight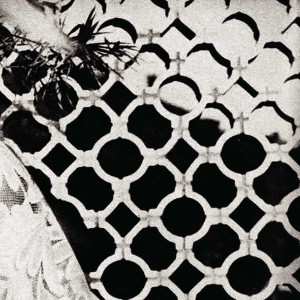 You'll Never Get To Heaven
You'll Never Get To Heaven
London, ON
From the ballroom bliss of Jesse Locke:
Electronic soundscapist Chuck Blazevic and breath-on-glass voiced Alice Hansen are the starcrossed duo behind YNGTH. Waltzing through the chandelier gleam of their Divorce debut, these crystalline miniatures lift feet from ground and linger in perpetuity. Dub bass heartbeat and disembodied Stradivari fluff up the pillow where Leyland Kirby lays his head for a trance-inducing tone float to the pearly gates. Tip top grip.
De la béatitude de bal de Jesse Locke:
(Traduit par Vincent Rondeau)
L'électro-paysagiste sonore Chuck Blazevic et Alice Hansen à la voix embuée forment le duo maudit de YNGTH. Valsant sous la lueur des chandeliers de leur premier album sur Divorce, ces miniatures cristallines se détachent du sol et lévitent en perpétuité. Des basses dub cardiaques et des Stradivari désincarnés font un coussin où Leyland Kirby vient poser sa tête et vous flottez en transe jusqu'aux portes du paradis. À saisir absolument.
You'll Never Get To Heaven – You've Got the Sun
---