Tag: wyrd visions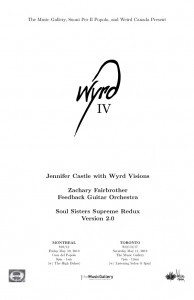 Wyrd IV
Jennifer Castle + Wyrd Visions, Zachary Fairbrother Feedback Guitar Orchestra
Soul Sisters Supreme Redux 2.0 (Featuring Isla Craig) + more!
Montreal, QC // Toronto, ON
May 10, 2013 // May 11, 2013
(video by Randee K)
The fourth installment of Wyrd, Weird Canada's traveling series of exploration and collaboration, features an incredible lineup of otherworldly sound and vision traveling between Toronto and Montreal. We're proudly collaborating with two of Canada's most forward-thinking musical ventures: Montreal's Suoni Per Il Popolo and Toronto's The Music Gallery (as part of their Pop-Avant series).
We're proud to host a unique collaboration between Toronto's folk goddess Jennifer Castle and bog-lord Wyrd Visions. Harkening to their early, experimental roots the two are recreating their magyk for the first time in years. Joining the ethereal duo is Zachary Fairbrother, taking a departure from the proto-punk shreddery of Lantern to disarm audiences with his multi-amp, multi-guitar feedback-drone orchestra, sure to fill the sacred halls of The Music Gallery (Toronto) and Casa del Popolo (Montreal) with glorious standing waves of dense vibration. Each evening will be ceremoniously opened by Isla Craig's sublime choral grooves, amplified through collaboration with her Soul Sisters Supreme Redux 2.0, completing Wyrd's sonic triumvirate.
In addition to the festive sounds, both Montreal and Toronto have unique additions of their own.
Toronto: A special "Listening Salon" will be hosted Saturday afternoon featuring Weird Canada's Aaron Levin and Jesse Locke dissecting the many unique releases from Music Gallery Editions (1976 – 1983).
Montreal: opening the Montreal show are The High Dukes, a special collaborative group comprised of members from Kinnta Records.
Event Info
Montreal
Date: Friday May 10, 2013
Location: Casa del Popolo (4873 Boul. St-Laurent, Montreal, QC)
Ticket Price: $10 advanced / $12 at the door
Ticket Url: http://wyrdiv.eventbrite.ca/
Doors: 9pm
Toronto:
Date: Saturday May 11, 2013
Location: The Music Gallery (197 John Street, Toronto, ON)
Ticket Price: $10 members / $13 advanced at SoundScapes / $17 regular
Ticket Url: https://www.musicgallery.org/ticketing/raots_start.php/
Doors: 7pm
All ages welcome
!!! Weird Canada Listening Salon !!!
Date: Saturday May 11, 2013 @ 3pm
Location: The Music Gallery, Fellowship Room (197 John Street, Toronto, ON)
Ticket Price: free!!
Doors: 3pm
All ages welcome!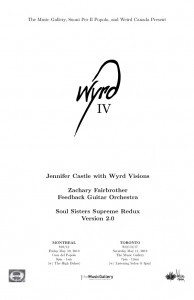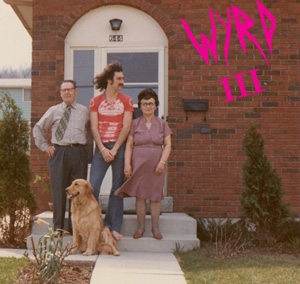 Today is your last day to vote. These final hours are ripe to give you one more reason to believe. BOOM: our keystrokes are bursting with galvanized fervor as we present the official traveling line-up for Wyrd III and the brand new Wyrd Montreal:
///// WYRD III /////
Red Mass
Dirty Beaches
GOBBLE GOBBLE
Wyrd Visions
Sex Church
Famines
Long, Long, Long
Hobo Cubes
Bernardino Femminieli
Velvet Chrome
Feral Children
Silver Dapple
Ketamines
Makeout Videotape
Role Mach
+
???Secret Surprise Guest??? (TBA May 10, 2011)
This wyld traveling caravan (plus local shreddery and other surprises) will be bursting through the following cities:
MAY 20 :: EDMONTON @ Dinwoodie
MAY 21 :: CALGARY @ No. 1 Legion
MAY 22 :: VANCOUVER @ Waldorf Hotel
Tickets for Wyrd III will be available April 1st, 2011! Full band bios, schedule, and other details will be posted next week! Please help us tell the world!
PS – We are doubly excited to let a little secret loose: many of these bands will be tearing through Montreal for a new incarnation of Wyrd. Details soon!
Hearts!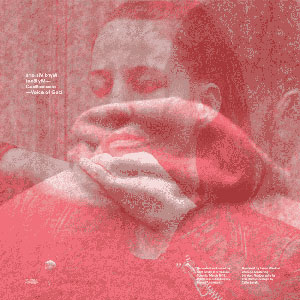 Wyrd Visions // Castlemusic
My Boat b/w Voice of God
(Blue Fog)
Toronto, ON
From the (blue) fog bath of Michael Deane
The Bog Lord and Haunting Pixie return to add to each other's tales, but gently, with contemplative, (blue) fog-bathed, repetitively folk-essed meditations. Side Wyrd finds Colin Bergh reveling in single guitar riffs that cascade from their centre into softly sung Nordic tales. Finger-plucked medieval guitar patterns sit in the back while a four-note bass line twists and repeats. Bergh's voice brings you further into a trance, struggling to find the beginning and end. When Jennifer Castle joins him, the waves combine and the tide swells, prepping you for Queen-like vocal stabs that bring this to new levels of acoustic-black-metal-folk-prog. Side Castle flips the script with a delicately plucked minor guitar pattern and soulfully smooth, airy vocals examining the powers above. Sporadic toms fill in the emptiness to give a surprisingly lush start to this solo-turned-strange-duet. Bergh re-enters the fold, echoing CM's questioning of the voice of God. Together, they create an epically surreal musical landscape. Grip Hurr..
Du bain de brume (bleue) de Michael Deane:
(Traduit par Odile Leclerc)
Le Bog Lord et Haunting Pixie reviennent pour ajouter à chacun de leurs contes, mais gentiment, avec de répétitives méditations folklorisées contemplatives baigné de brume (bleue). Side Wyrd trouve Coling Bergh savourant des riffs de solo de guitare qui cascadent de leur centre vers des contes Nordique doucement chantés. Les motifs de guitare médiévale grattée s'assoient en arrière pendant qu'une ligne de basse à quatre notes se tort et se répète. La voix de Bergh vous apporte plus profondément dans une transe, se démenant pour trouver le début et la fin. Quand Jennifer Castle le rejoint, les vagues se combinent et la marée se gonfle, vous préparent pour des coups de couteau de chants comme Queen qui apportent ceci à d'autres niveaux de métal noir de folk progressif acoustique. Side Castle retourne le script avec une suite mineure de guitare délicatement pincée et d'attendrissant, doux et agréable chants examinant les pouvoirs d'en haut. Les sporadiques toms emplissent le vide pour donner un surprenant et riche début à cet anciennement solo-tourné-étrange duo. Bergh revient parmi nous, faisant écho au questionnement de la voix de Dieu de CM. Ensemble, ils créent un épique paysage musicale surréel. À attraper. Hurr.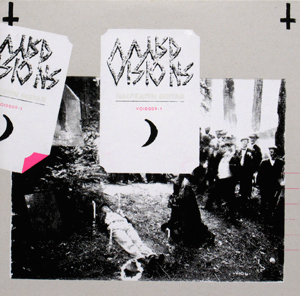 Wyrd Visions
Half-Eaten Guitar
(Bluefog)
Toronto, ON
From the nostalgic words of Aaron Levin:
It's precious that a folk record can prove to be most metal recording I've heard. My problem with metal is that I went to a Christian Junior-High school and spent a year in the library devouring books on the occult. I want metal to bring me back to the musty ambience of the library I spent so many lunch-breaks. Which means I don't care how many pentagrams and crude logos you draw on your record; unless you bring the bog-drenched, harrowing mysticism of Wyrd Visions' stripped guitar, double-tracked Swedish vocals, and breathless, frozen air: you have nothing. So, for all you aspiring metal-heads out there: take your cues from this minimal folk departure that will surely solidify Satan's reign and bring victory to the Whore of Babylon. It also helps that he does a Mayhem cover and has Castlemusic sing with him.
Des mots nostalgiques d'Aaron Levin:
Il est précieux qu'un enregistrement de folk peut se montrer être l'enregistrement le plus métal que j'ai entendu. Mon problème avec le métal est que je suis allé à une école secondaire chrétienne et j'ai passé un an dans la bibliothèque à dévorer des livres sur l'occulte. Je veux que le métal me ramène dans l'ambiance à l'odeur de vieux de la bibliothèque dans laquelle j'ai passé tant de pauses-déjeuner. Ce qui veut dire que me fiche de combien de pentagrammes, de logos vulgaires vous dessinez sur votre enregistrement; à moins que vous apportiez le poignant mysticisme marécageux de la guitare rayée de Wyrd Vision, les chants suédois à deux pistes et l'air gelé irrespirable; vous n'avez rien. Alors, pour tous les aspirants métalleux du monde, prenez exemple de ce minime départ de folk qui va sûrement solidifier le règne de Satan et apporter la victoire à la Prostitué de Babylone. Cela aide aussi qu'il fait une couverture destructrice et il fait chanter Castlemusic avec lui.
---