Tag: winnipeg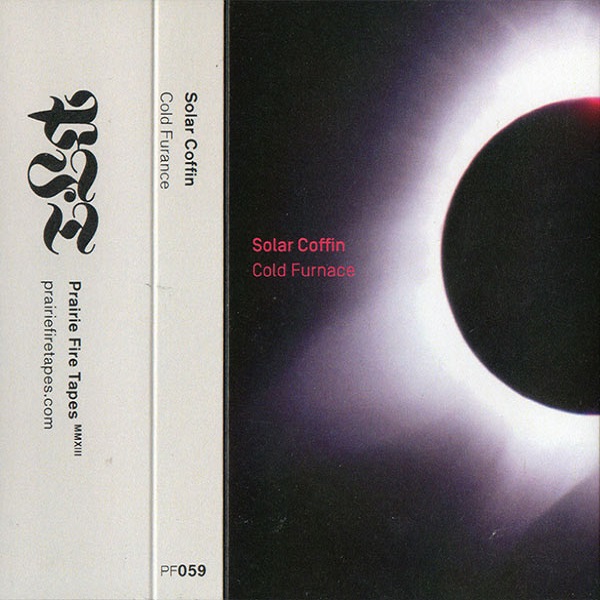 Solar Coffin
Cold Furnace
Winnipeg, MB
From the space funeral of Kevin Hainey:
You know you're going to get something worthwhile when Winnipeg's multi-disciplinary sonic experimenter Fletcher Pratt steps up to the recorder, and his latest analog synth obsessed project with Erik Larsen is no slouch on delivering the creeped out alien soundscape goods. In true Tangerine Dream and outsider electronic composition form, Solar Coffin's elongated tracks for future vehicles often begin in free-form stasis before drifting away to let some sequenced rhythms take over and provide airy beds for further wind-fuelled exploration. The duo dig deep into the moon's terrain and keep their cosmic vehicles moving along freshly oiled and analog enough that they certainly stand amongst the tallest heads and shoulders. Solar Coffin will surely uncover many bold new worlds as they continue astral travelling.
Des funérailles spatiales de Kevin Hainey:
(Traduit par le journal de rêves de Louis-Félix Pellerin)
Tu sais que tu peux t'attendre à quelque chose qui en vaut la peine quand l'expérimentateur sonique multidisciplinaire de Winnipeg Fletcher Pratt s'amène en studio. En collaboration avec Erik Larsen, son dernier projet fou du synthé-analogue ne lésine pas sur les paysages sonores étrangers troublés. Empruntant la forme de composition de Tangerine Dream et d'outsider électronique, les morceaux allongés de Solar Coffin pour les véhicules de demain commencent souvent en stase libre avant de partir à la dérive pour laisser place à des rythmes séquencés, procurant des lits aérés afin de mettre du vent dans les voiles et continuer l'exploration. Le duo s'enfonce profondément en terrain lunaire en s'assurant que ses véhicules cosmiques continuent leur périple sans manquer d'huile et qu'ils sont assez analogues, prouvant qu'ils font certainement partie des plus brillantes étoiles de notre époque. Solar Coffin continuera sûrement de découvrir de nouveaux mondes pleins d'aventures au cours de son voyage astral.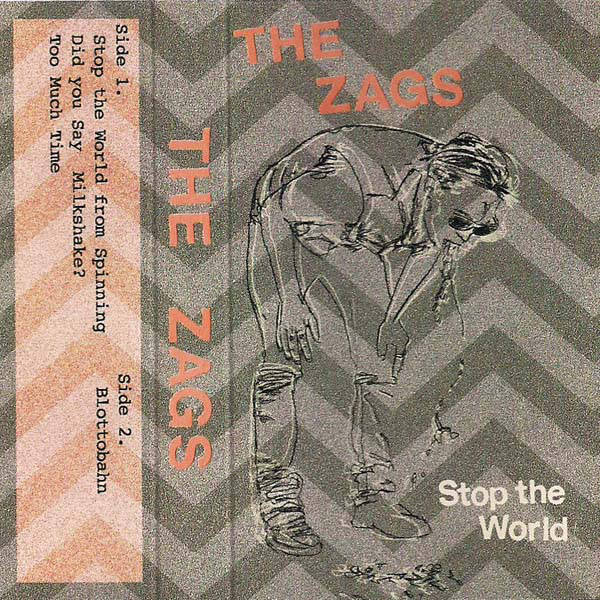 The Zags
Stop the World
(Self Released)
Winnipeg, MB
From the blottobahn of Jesse Locke:
Cold chillin' in the booth at Lou's Cafe, Winnipeg's Zags plot their next move. These prairie-punk slackers are fiending for the slurp, fueling up for their next gig at the sock hop. With a sugar-rush punch of friendly fuzz, this trio pogos in style like a landlocked Les Savy Fav.
Du blottobahn de Jesse Locke:
(Traduit par la langue bleue de Jessica Grenier)
Les Zags de Winnipeg manigancent leur prochaine action en relaxant sur une banquette du Café 80. Ces punks paresseux des Prairies amateurs de slurp font le plein avant leur prochaine gig : une soirée pour ados. À coup de fuzz en surdose de sucre, le trio danse le pogo avec style, comme un Les Savy Fav les deux pieds au sol.

The Zags – Did You Say Milkshake?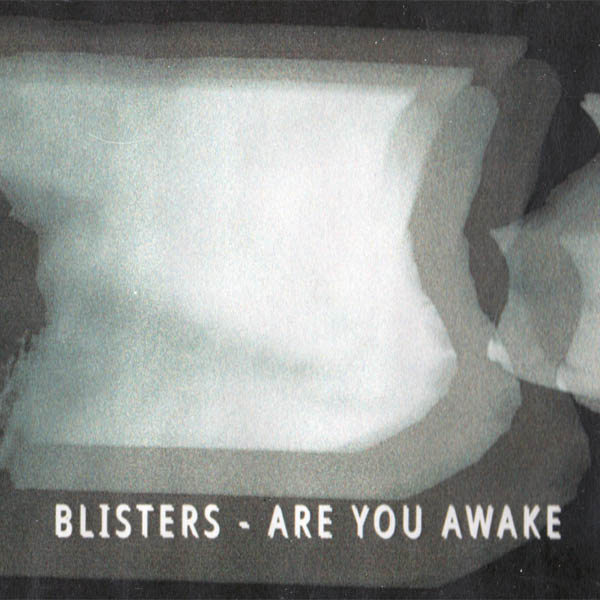 Blisters
Are You Awake
(Self Released)
Winnipeg, MB
From the indefinite nostalgia of Taylor Benjamin Burgess:
Welcome to a place where everything collapses once it enters the realm. We can watch, and we do so passively, as memories begin to slip beyond our fingers before they've begun to form. This single object took years in the making — and yet — is it the real one? Do we grip, or do we let the chrysalis go on untouched until we smell that nostalgia we presupposed indefinite? We can formulate our own creation myths to speculate how it began and how it is finally here to be held, but Blisters as we might have known them have already evolved and flown away.
De la nostalgie indéfinie de Taylor Benjamin Burgess:
(Traduit du domaine lointain d'AnneMarie Papillon)
Bienvenue dans un endroit où tout s'effrondre une fois dans le domaine. Nous pouvons regarder, et nous le faisons passivement, tandis que nos souvenirs glissent entre nos doigts avant même d'avoir commencé à se former. À lui seul, cet objet a demandé des années à être fabriqué — et encore — est-ce le vrai? Devrions-nous y toucher ou devrions-nous laisser la chrysalide intacte jusqu'au moment où nous sentirons cette nostalgie, celle que nous avions présumée indéfinie? Nous pouvons formuler nos propres mythes de création afin de spéculer comment cela a commencé et de quelle manière cela est enfin ici, à portée de main, mais les Blisters comme nous pensions les connaître ont déjà évolué et se sont envolés.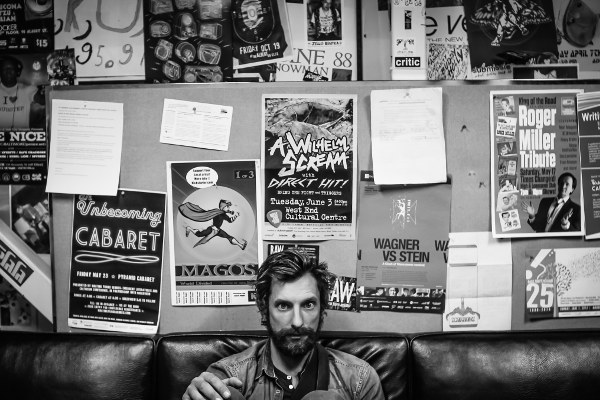 CKUW 95.9 FM
University of Winnipeg
Winnipeg, MB
From the street meat corners of Preacher Katie:
Up the labyrinthine stairs to the highest floor of the University of Winnipeg lays the relish and mustard of the city's music scene. Broadcasting at 450 watts, CKUW 95.9 FM operates for the indulgence of its listeners as much as your dirty hot dog from 7/11. The snug, chummy space is spiritedly painted with posters and facetious notes dating as far back as when the station started in the '60s. Since then, CKUW has closely held hands and skipped to the lou of the local community music scene which —- Kent Davies explains below — has been amplifying in the last few years.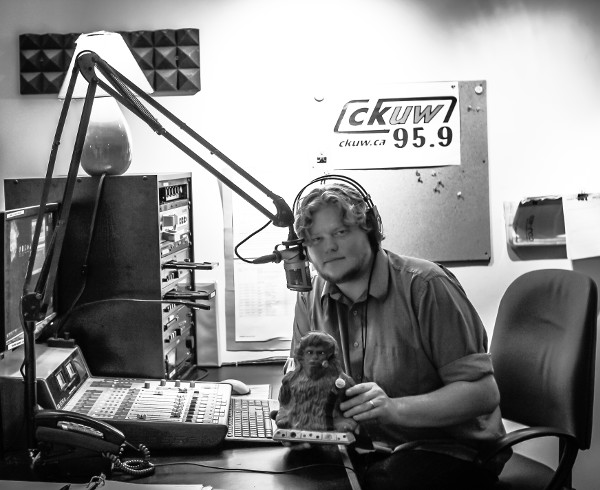 Programmer: Kent Davies
"Most of the bands in Winnipeg you should be comfortable to drink a king can with"
Davies broadcasts Amateur Hour every Wednesday from 5-6 pm and Peg City Groove every Friday from 5-6 pm.
Preacher Katie: What type of programming do your two shows encompass?
Kent Davies: Amateur Hour is basically the weird show where we play anything that is not commercially viable. So anything we have that is cheesy or crazy from Jesus exercising records to Daniel Johnston. Basically people will send in their demos that didn't really make the standard. Last week we did the rejects from the Hockey Night in Canada theme song contest. Peg City Groove is 100% local content, that's our mandate.
PK: What do you think is special about CKUW?
KD: We have a tremendous amount of history here, ever since we were a record club just playing for the cafeteria in the '50s. But over time it became less and less of a student group and more of a serious radio station. So a lot of the weirdos that hung around record stores and went to shows would loiter around here. This was their space from 1962 on. We went FM in 1999. The fact is that there are still people doing their shows after 25 years, before we went FM. They are still a part of that cool kids club. So there is a lot of history, and a lot of students come and go, but there are also people like me who come, stay for a decade, and get a job here.
PK: From my experience, certain provinces have their own unique sound. Is there a Manitoba sound? What would you say Manitoba's music scene or sound is like compared to other places?
KD: There is just one scene, it's weird. There are so many bands that you can be put on a bill with. You will know somebody. Everyone is in three different bands. Everyone is basically connected. The sound is crazy diverse.
Garage is a huge thing here, like a lot of places. Bands like the Vibrating Beds and Lonely Vulcons on Eat Em Up Records represent well. Most of the bands you should be comfortable to drink a king can with. That's the thing about Winnipeg and Manitoba bands; there are few pretentious band types that can actually exist here. There are no rock star haircuts or anything like that. If you see the guy from Jet Set Satellite with a haircut like that you just kind of laugh. You can't make that kind of scene in Winnipeg when its minus 50 for five months a year. You just look like what you look like; people dress like they're not trying to impress anyone. Most importantly you subdue to your basement so you have to play whatever you can and then get out whenever you can.
Like Mahogany Frog. Those guys are awesome, but you will see them at the bar and hang out with them, they are around the community. I've been involved in the local music scene for the last 10 years, but the last couple have been crazy. The Winnipeg music scene is huge and growing these last few years in every genre.
PK: Why do you think the scene has grown so much?
KD: I would say one of the biggest reasons is because the kids are starting to learn to do things themselves; they are becoming more entrepreneurial in how they are approaching things. It used to be that we didn't have the Internet, we didn't have tools like bandcamp. Now you can be your own band manager, publicist and label. And they are all getting jobs too.
Then there is a younger generation that is taking over some of the venues here because they were in a position where they were getting mistreated by some of the owners. There is a whole new line of people that know how to run a venue, in an almost DIY kind of way. They know how to not run a business because it has really just been older guys that think in an old fashioned way of how to run a rock 'n' roll club. It's a stable city right now with a lot of events.
PK: What's your favourite local Weird Canada-esque band?
KD: The best underground band right now that really isn't on anyone's radar — because I don't think they know what they are yet — is Luke Warm. They are fantastic, kind of like Fugazi meets Primus. No one has heard of them. There is no bio sheet. This is what gets me excited, finding them, discovering them and getting them out there. Also, Surprise Party is one of the best psych bands in Winnipeg. They used to be The Hoots.
PK: Is there a particular artist, song or person that brought you to the station?
KD: When I was a kid, I first heard someone playing Coil. Some weirdo. And I was like… what's this? Then I was on the radar, working at CBC doing audio editing as a kid (CBC is across the street) and I didn't know that playing that kind of music was an option. I didn't know someone could have that much freedom on the radio. So I came in, and 10 years later I am still here.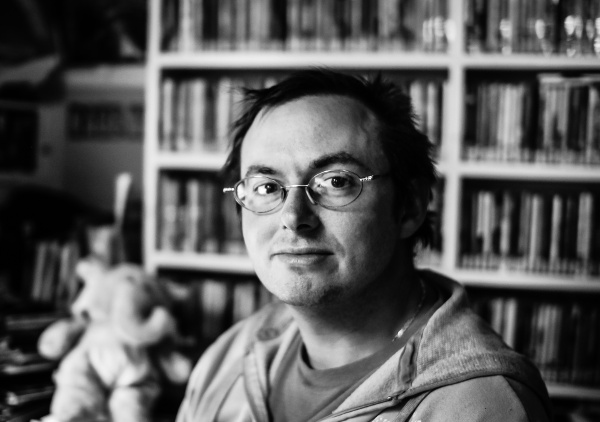 Music Director: David Tymoshchuk
"There is still something about radio that isn't getting lost in the fuzz of the internet"
Tymoshchuk broadcasts Trouble With The Sandman every Wednesday from 12 am to 6 am.
PK: Why do you work here?
DT: I was a long-term listener. I was also a student at the time. The short story is that I got hit by a car, so I was like, well, life's too short. I am going to go volunteer.
PK: How does this station continue to foster underappreciated artists?
DT: There are a lot of times that I will go out to shows and buy from bands merch table or ask them to come on air. I am active in approaching musicians.
PK: How does this station connect to its student body? How does the station integrate young artists or students?
DT: The student's union will appoint a representative to sit on the board. Sometimes we get granted a certain amount of money from the student union on top of the levy. Programming wise, we try to have a certain percentage of student programmers, as much as we can. I would say we are doing pretty good. We have a table during the frosh week. We have booths a lot around campus and we try to recruits when we can. We also have Stylus Magazine with our program schedule. You see it all over the place on campus.
PK: Is there anything Weird Canada's attention should be drawn to here in Manitoba?
DT: Well, there was this band. They don't sound too good but they are amazing. They were called The Drugs. To listen to them on a record, they don't sound that good, but their live shows were something else. They had a jar of burrs, like the seed, and they were just giving them out. People were getting upset that the burrs were getting stuck on them. Haha. Then they had this place called The Moldy Place, off the train tracks. They called it that because there was just mold everywhere. Then the MP at the time, Judy Wasylycia-Leis, showed up chugging a quart of wine. They are good for their performance value.
PK: What's your favourite local Weird Canada-esque band?
DT: There is a band called Valley Girl Specials. They have only had a few shows. I have seen them a couple of times. They are great.
PK: Why do you think it's important for people to keep listening to radio?
DT: I would say that radio isn't dying at all. There is still something about radio that isn't getting lost in the fuzz of the internet. It's still very portable. It's still cheap. It's ubiquitous. It's everywhere. And there is a want for it.
Des vendeurs de viande du coin de Preacher Katie:
(Traduit par le shish-taouk tiède de Jessica Grenier)
On trouve la relish et la moutarde de la scène musicale de la ville au dernier étage de l'Université de Winnipeg, après avoir gravi des escaliers labyrinthiques. Avec sa diffusion à 450 watts, CKUW 95.9 FM fonctionne tant pour le plaisir des auditeurs que pour accompagner le hot dog dégueulasse du dépanneur du coin. Le local douillet et chaleureux est décoré par des affiches et des messages drôles, certains datant des années 60 (le début de la station). Depuis cette époque, les gens de CKUW se sont tenus par la main et ont gigué sur la scène musicale locale qui – comme l'explique Kent Davis – a beaucoup grandi ces dernières années.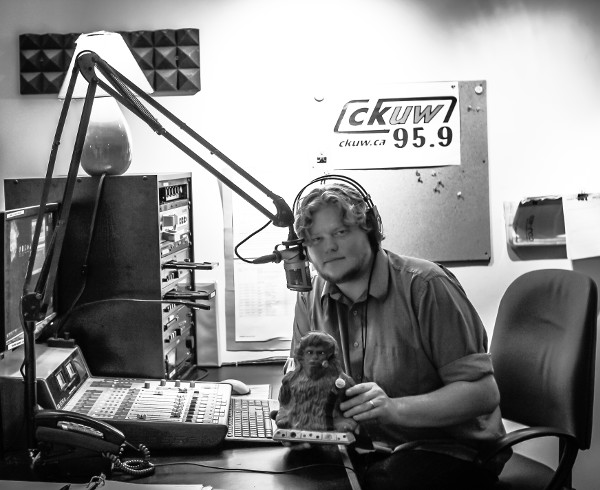 Programmeur : Kent Davies
« Tu serais à l'aise de boire une pinte avec la plupart des groupes de Winnipeg. »
Davies diffuse Amateur Hour les mercredis de 17 h à 18 h, et Peg City Groove les vendredis de 17 h à 18 h.
Preacher Katie : Quel est le genre de programmation de tes deux émissions?
Kent Davies : En gros, Amateur Hour est l'émission étrange où on fait jouer tout ce qui n'est pas viable commercialement. Donc, pas mal tout ce qu'on a qui est trop cheesy ou trop fou, de Daniel Johnston aux enregistrements d'exercices de Jésus. Généralement, les gens nous envoient leurs démos qui sortent de la norme. La semaine passée, nous avons diffusé les perdants du concours de la chanson thème de Hockey Night in Canada. Peg City Groove a un contenu local à 100 % : c'est notre mandat.
PK : Selon vous, qu'est-ce qui rend CKUW spéciale?
KD : Il y a vraiment beaucoup d'histoire ici. Ça a commencé dans les années 50, quand on était un club de disques qui jouait juste pour la cafétéria. Avec le temps, ce qui n'était qu'un groupe d'étudiants s'est rapproché de plus en plus d'une station radio sérieuse. Donc, beaucoup parmi les gens bizarres qui trainaient dans les magasins de disques et allaient aux spectacles se ramassaient ici. C'est devenu leur espace à partir de 1962. En 1999, on est passé au FM. Il faut savoir qu'il y a des gens aujourd'hui qui font des spectacles depuis 25 ans, donc qui en faisaient avant qu'on passe au FM. Et ils font encore partie du club. Bref, il y a beaucoup d'histoire, beaucoup d'étudiants qui vont et viennent, mais aussi des gens, comme moi, qui arrivent, restent ici une dizaine d'années et se font offrir un emploi.
PK : J'ai remarqué que certaines provinces ont un son propre qui les rend uniques. Est-ce que le Manitoba en a un? Quelle est la différence entre la scène musicale (ou le son) d'ici et celle d'ailleurs?
KD : Il n'y a qu'une scène, c'est étrange. Il y a tellement de groupes qui sont faciles d'approche, c'est sûr que tu vas connaitre quelqu'un. Tout le monde est dans trois groupes différents, donc tout le monde est connecté. Le son est vraiment diversifié.
Comme à bien des endroits, le style garage est vraiment important. Des groupes comme Vibrating Beds et Lonely Vulcons chez Eat Em Up Records le représentent bien. Tu serais à l'aise de boire une pinte avec la plupart des groupes. C'est ce qui est bien avec ceux de Winnipeg et du Manitoba : il n'y a pas beaucoup de groupes prétentieux qui peuvent survivre ici. Ils n'ont pas de coupe de cheveux de vedette ou de trucs du genre. Si on voyait le gars de Jet Set Satellite avec des cheveux comme ça, on se mettrait à rire. On ne peut pas faire ce genre de chose dans une ville où il fait -50 °C cinq mois par année. On a simplement l'air de ce qu'on a l'air : les gens ne s'habillent pas comme s'ils voulaient impressionner quelqu'un. Et comme on est souvent enfermé dans notre sous-sol, on joue tout ce qu'on peut et on sort dès qu'on peut.
Par exemple, les gars de Mahogany Frog sont géniaux, mais quand on les voit au bar, on va prendre une bière avec eux : ils sont présents dans la communauté. Je fais partie de la scène musicale locale depuis 10 ans, mais les dernières années ont été folles. La scène de Winnipeg est énorme, et ces derniers temps, elle s'élargit dans tous les genres.
PK : Pourquoi penses-tu qu'elle a autant grandi?
KD : Je dirais qu'une des plus grandes raisons est que les jeunes apprennent à faire les choses par eux-mêmes et que leur façon de les approcher devient plus entrepreneuriale. Avant, on n'avait pas Internet ni d'outils comme bandcamp. Aujourd'hui, tu peux être ton propre gérant, ton propre publiciste et ton propre label. Et ils se trouvent aussi tous des emplois.
Et puis, il y a une génération plus jeune qui s'approprie certains endroits ici, que les anciens propriétaires commençaient à maltraiter. Il y a plein de nouvelles personnes qui savent comment s'en occuper, un peu à la DIY. Elles savent comment ne pas faire fonctionner une entreprise, parce qu'il y avait à peu près juste de vieux bonshommes avec leur ancienne façon de gérer des bars de rock 'n' roll. C'est devenu une ville stable avec beaucoup d'événements.
PK : Quel est ton groupe Weird Canada-esque préféré?
KD : Le meilleur groupe underground qui n'est sur aucun radar en ce moment – je pense que c'est parce qu'ils ne savent pas encore ce qu'ils sont – c'est Luke Warm. Ils sont fantastiques. C'est une espèce de rencontre entre Primus et Fugazi. Personne n'en a entendu parler. Ils n'ont pas de bio de groupe. C'est excitant de les trouver : de les découvrir et de les sortir de là. Il y a aussi Surprise Party, un des meilleurs groupes psychédéliques de Winnipeg. Avant, ils étaient The Hoots.
PK : Est-ce qu'il y a quelque chose de précis qui t'a mené ici? Un artiste, une chanson, une personne?
KD : J'ai entendu quelqu'un faire jouer Coil quand j'étais jeune. Un bizarre… J'étais comme… qu'est-ce que c'est? Pas longtemps après j'ai été sur le radar, à faire de l'édition audio chez CBC (qui est de l'autre côté de la rue), et je ne savais pas que c'était possible de jouer ce genre de musique. Je ne savais pas qu'on pouvait avoir autant de liberté à la radio. Alors, je suis venu ici, et j'y suis toujours dix ans plus tard.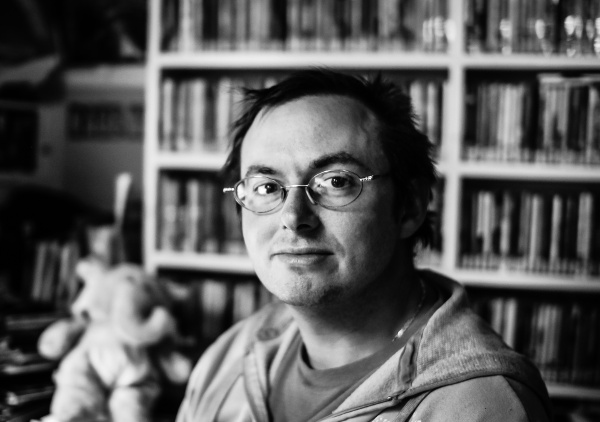 Directeur musical : David Tymoshchuk
« Il y a quelque chose dans la radio qui ne s'est pas encore perdu dans tout le bourdonnement d'Internet. »
Tymoshchuk diffuse Trouble With The Sandman le mercredi de minuit à 6 h.
PK : Pourquoi travailles-tu ici?
DT : J'étais auditeur depuis longtemps. À l'époque, j'étais aussi un étudiant. L'histoire courte est que je me suis fait frapper par une auto, alors j'étais comme : eh bien, la vie est trop courte, je vais devenir bénévole.
PK : Comment la station continue-t-elle d'encourager les artistes dévalorisés?
DT : Souvent, je vais directement aux spectacles pour acheter les trucs des groupes sur place ou pour leur demander de passer durant l'émission. Je suis très actif pour approcher les musiciens.
PK : Comment la station rejoint-elle le corps étudiant? Comment intègre-t-elle les jeunes artistes, étudiants ou non?
DT : L'association étudiante mandate une personne qui sera son représentant dans le conseil. Il arrive aussi que l'on reçoive une somme d'argent de l'association qui vient s'ajouter au prélèvement. Pour la programmation, on essaye autant que possible d'avoir un certain pourcentage de programmeurs étudiants. Je dirais qu'on se débrouille plutôt bien. On a une table durant la semaine d'initiation. On a des kiosques un peu partout sur le campus et on recrute quand on peut. Il y a aussi le magazine Stylus qui contient notre programmation : on le retrouve partout sur le campus.
PK : Est-ce qu'il y a quelque chose dans la scène musicale locale du Manitoba qui devrait attirer l'attention de Weird Canada?
DT : Eh bien, il y avait un groupe. Ils n'ont pas un bon son, mais ils sont géniaux. Ils s'appelaient The Drugs. Ils ne sonnaient pas bien sur enregistrement, mais leurs spectacles étaient vraiment quelque chose d'autre. Ils avaient un pot de graines de bardane, et ils en distribuaient. Les gens n'étaient pas contents parce qu'elles restaient prises sur eux. Hahaha! Et il y avait un endroit près du chemin de fer qu'ils appelaient The Moldy Place (la Place pourrie), parce qu'il y avait de la moisissure partout. La députée de l'époque, Judy Wasylycia-Leis, était arrivée en calant un litre de vin. Ils savent comment donner un bon spectacle.
PK : Quel est ton groupe local Weird Canada-esque préféré?
DT : Un groupe qui s'appelle Valley Girl Specials. Ils n'ont fait que quelques spectacles. Je les ai vus plusieurs fois, ils sont vraiment bons.
PK : Pourquoi penses-tu que c'est important que les gens continuent d'écouter la radio?
DT : Je dirais que la radio n'est pas du tout en train de mourir. Il y a quelque chose dans la radio qui ne s'est pas encore perdu dans tout le bourdonnement d'Internet. C'est pas cher, flexible, omniprésent. C'est partout et les gens en demandent.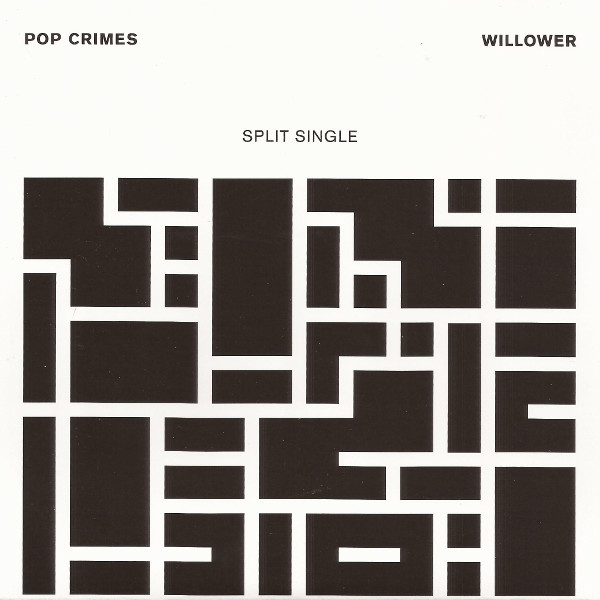 Pop Crimes // Willower
Split
Winnipeg, MB // Toronto, ON,
From the antennae occupation of Taylor Burgess:
This split is a slow, six-legged pull of your belly over the static and hum — before the RGB detonates and sends you into antennae-occupied space. Pop Crimes are brandishing buzzsaws while singer/guitarist Stefan Braun delivers a maniacal monologue of some sick Cronenberg persuasion; Long live the new flesh, and keep running around. Willower is on a modal meditation of what was once west, which winds can be commanded up, and whose waves will wind up on empty shores. The medieval script's source has yet to be unearthed, but Crosss' Andy March conjures the b-side all by his lonesome.
De l'occupation par les antennes de Taylor Burgess:
(Traduit par Jessica Grenier)
Ce split se fait sentir lentement, ses six pattes vous tirant par le ventre au-dessus des parasites vrombissants – juste avant que le RVB n'explose et vous envoie dans l'espace occupé par des d'antennes. Pop Crimes brandissent des scies mécaniques pendant que le chanteur-guitariste hystérique, Stefan Braun, se livre à un monologue tordu à la Cronenberg. Longue vie à la nouvelle chair, qu'elle poursuive son œuvre. Willower s'adonne à une méditation modale sur ce qu'était jadis l'Ouest, sur quels vents peuvent être commandés et sur quelles vagues viendront s'abattre sur le rivage désert. La source de l'écriture médiévale demeure enfouie, mais Andy March, de Crosss, sait évoquer la face B seul.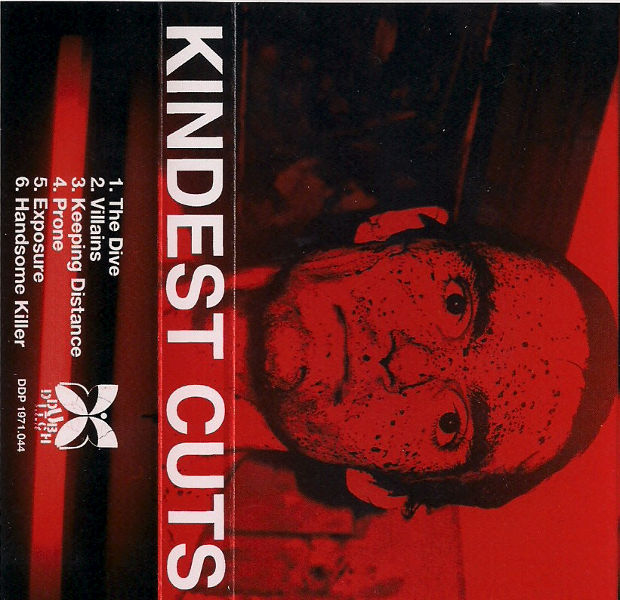 Kindest Cuts
Kindest Cuts
Winnipeg, MB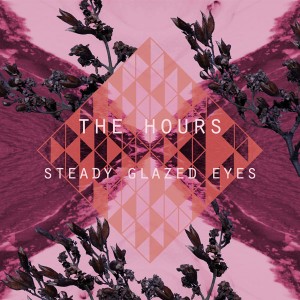 The Hours
Steady Glazed Eyes
(Self Released)
Winnipeg, MB
From the pedal dusted fingertips of Alanna Yaraskavitch:
Mom wants to know when you're coming home. The Hours, on the other hand, have a different plan in mind. Transformed from Velvet Underground cover band into four-piece heartbeat, Steady Glazed Eyes pulses in suspended dream time on the distant shores of a universe powered by organ fuel, pedal dust and romance. And look at that! They've already done you a solid and booked your one-way ticket to make-out city central (which, apparently, is now in Winnipeg). So light a candle, kid. Maybe three. You're going to be here for a while.
Des doigts poussiéreux d'Alanna Yaraskavitch:
(Traduit par les mouvements langoureux de Nicolas Coutlée)
Ta mère veut savoir à quelle heure tu vas rentrer. Mais The Hours a d'autres plans pour toi. Groupe hommage au Velvet Underground devenu quatuor du coeur, Steady Glazed Eyes bat le temps d'un rêve en suspens sur les côtes distantes d'un univers alimenté à l'essence d'orgue, à la poussière de pédale et à la tendresse. Et regarde-moi ça! Le groupe t'a déjà fait une faveur et pris un billet aller-simple pour la ville du baiser (maintenant Winnipeg, apparemment). Alors, allume une chandelle, petit. Peut-être même trois. Tu risques d'être ici un bon moment.

The Hours – Steady Glazed Eyes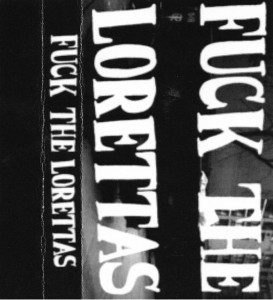 The Lorettas
Fuck The Lorettas
(Self Released)
Winnipeg, MB // Toronto, ON
From the clutch pencil of Josh Silver:
Grimy guitars drone to distorted drums while vocals squeal against overloaded mic circuits; this is unrestricted expression born in the bedroom studio of Erica Young. Her first release as the Lorettas embodies the DIY punk ethos of spontaneous creation, using only a four-track, her hands, feet, mouth and attitude. The product of this endeavour is a hard-hitting album that speaks for itself. Ready your ears, turn it up to 11, and smash the system.
Du pousse-mine de Josh Silver:
(Traduit par Jan Karza)
Des guitares sales planent au-dessus des batteries ronflées pendant que les voix crissent à travers des circuits de micros surchargés : ceci est une expression libre qui est née dans le studio d'Erica Young. Son premier disque en tant que The Lorettas évoque l'esprit DIY punk de la création spontanée, utilisant juste un enregistreur 4 pistes, ses mains, ses pieds, sa bouche et son attitude. Le produit de cet effort est un album percutant qui parle pour lui-même. Prépare tes oreilles, monte le son jusqu'à 11, et fracasse le système.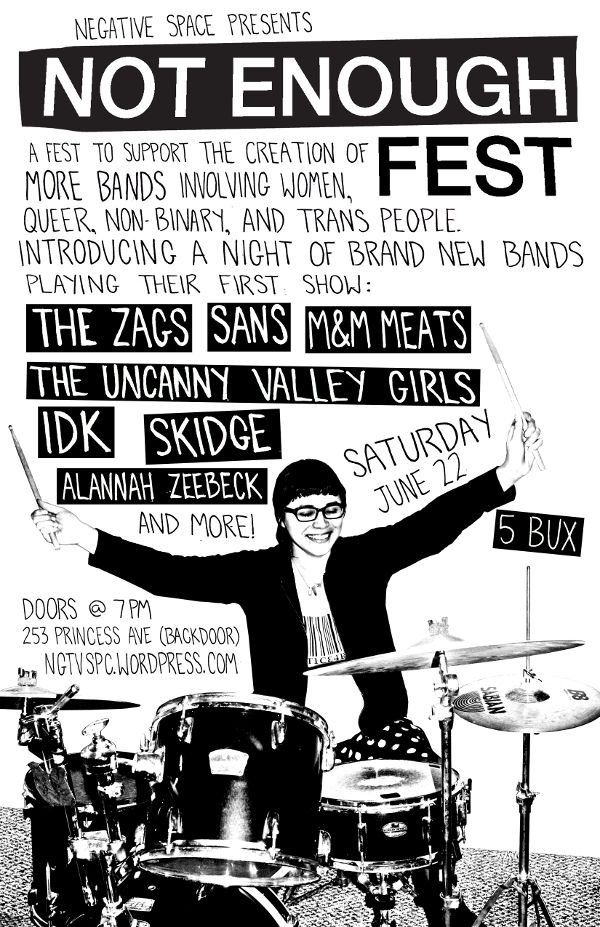 How To Host Your Own Not Enough Fest in Your City
Kara Passey
Winnipeg, MB
Photos: Warren Humeny
Piece Editor: Eileen Wennekers
From the barrier breakdown of Kara Passey:
"Hey, we should do this."
Maybe it was being ignored in music stores, or jamming with patronizing dudes, or even the ex-boyfriend who told me that girls' voices are just not fit for punk rock. Even with over a decade of music lessons under my belt, I spent a long time feeling too inadequate to play power chords. It wasn't until my early 20s that I finally met a group of people who respected this apprehension, and helped me break down some of the barriers I faced.
Recently, Winnipeg had its first Not Enough Fest (NEF). Over the last winter I had joined the Negative Space collective (a collectively run safe(r)-space venue), and stumbled across www.notenoughpdx.com while lost in the endless scroll of tumblr. In Portland, NEF was a queer/LGBTQIXYZ art, music, and performance festival. The festival was an incentive to inspire experimentation, collaboration, and to create all brand new work for the final festival date. A group called No More Fiction, based in New Orleans, did their own version with more of an emphasis on music. I got inspired to plan one in Winnipeg, and I want to share how this happened to people who are interested in doing something similar.
Here are a few things to consider if you are hoping to plan your own Not Enough Fest.
1. Actually do it.
There are a million reasons to not do something and, I won't lie, there was stress that came with doing this project. But, if I hadn't brought the idea up with Negative Space then NEF would not have happened in Winnipeg. That first step where you say, "Hey, we should do this," is really important. Don't wait for someone else to come along; you'll end up disappointed.
2. Recruit people to help you.
That being said, don't do it alone! I lucked out and had a team ready to jump to it, but maybe you don't. Approach like-minded people, tell them what you're doing, host meetings with wine and snacks.
3. Assess your resources.
Our NEF meetings involved a lot of list making. Who can we contact for press? Who can host a workshop? Who can donate equipment? The more people working on your team, the more contacts you have.
4. Write a statement.
A well-articulated statement gives a project purpose. Sure, a festival of brand new DIY bands would still be a really awesome night, but the statement we wrote for our festival really helped push forward our end goal. Having a pre-planned statement made coordinating our tone on Facebook, posters, and even in radio interviews so much easier. Also, having a meeting with organizers and hashing out everyone's feelings on the project will help get everyone's needs met and will let you work as a stronger team.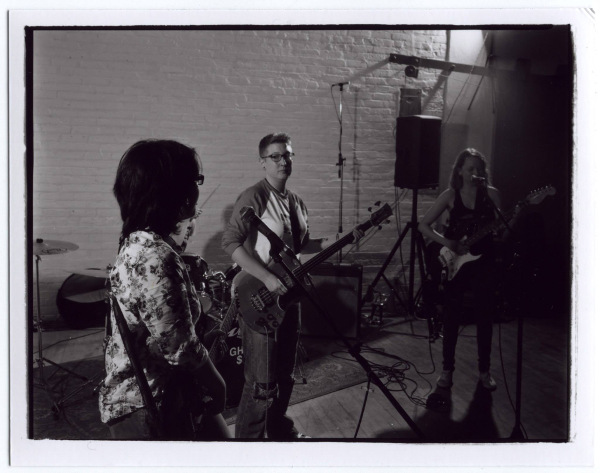 5. Be inclusive.
Negative Space had a policy that at each music show in our venue, there must be at least one female-identifying participant. But, we found that this policy only concentrated on women and decided to use NEF as a way to help break down barriers for queer, non-binary, and trans people as well. Putting the festival together helped Negative Space grow our organization's scope and potential.
Go to shows, see who is not be represented, and help create a community that they will feel welcome and safe in. This takes more than a statement and good intentions, this takes action.
6. Be supportive.
Not all participants will share the same experience. Some will need the safe(r) space to have their first show in, some will need to be shown that they are capable, some will have never have touched a guitar before, some won't be able to afford one, some might not have a place to practice it in.
7. Provide assistance.
Host a panel discussion with local musicians to create a dialogue about the issues we face and how to break them down. Host workshops to teach newcomers their instruments. Gear share and provide jam space.
8. Be approachable.
Emphasize that it is okay to ask for help, and ask people if they need help before they ask you. Keep in touch with participants and encourage them. Don't neglect their attempts to contact you.
The NEF was appealing to me because it is a project that inspires action against the issue of sexism in music. Our end result included an awesome kick-off party, a panel discussion with local female musicians, gear share, online community, and a final festival show that involved nine whole new bands! Negative Space was able to adapt the festival to meet the needs of our community, and hopefully other cities will continue this trend.
Kara Passey is a community activist and front person for the Winnipeg-based pop-punk band Ghost Hole. They enjoy long walks, pizza, and the company of dogs.
Comment organiser ton propre Not Enough Fest
Des barrières éffondrées de Kara Passey:
(Traduit par Marcin Lasinski)
"Hé, on devrait le faire!"
C'est peut-être les fois où je me suis fait ignorer dans les magasins de musique, ou celles où j'ai joué de la musique avec des mecs condescendants, ou même quand mon ex me disait que les voix de filles n'étaient pas fait pour le punk. Peu importait que j'aie eu plus qu'une décennie de leçons de musique derrière moi, j'ai passé beaucoup de temps à me sentir trop inadéquat pour jouer des accords de puissance. Ce n'est que pendant ma jeune vingtaine que j'ai finalement rencontré un groupe qui respectait cette inquiètude: ils m'ont aidé à franchir certains obstacles auxquels j'avait dû faire face.
Winnipeg a récemment accueilli son premier Not Enough Fest. Au cours de l'hiver précédent j'ai rejoint le collectif Negative Space (une salle safe(r)-space et accueillante qui est opéré collectivement), et je suis tombé sur www.notenoughpdx.com durant un autre déroulage interminable sur le site Tumblr. NEF était un festival queer/LGBTQIXYZ d'art, de musique et de performance. Le festival encourgeait l'inspiration à l'expérimentation, à la collaboration et à créer un travail tout nouveau pour le dernier jour du festival. Un groupe s'appelant No More Fiction, basé à la Nouvelle-Orléans, on fait leur propre version avec une emphase plus forte sur la musique. J'ai été inspiré d'en organiser un à Winnipeg, et je voulais partager mon expérience pour les gens qui serait intéréssé de réaliser quelque chose de similaire.
Voici quelques choses à considérer si tu veux organiser ton propre Not Enough Fest.
1. N'y réfléchis pas trop, fais-le!
Il y a un million de raisons pour ne pas faire quelque chose et, sans mentir, un certain stress est apparu en travaillant sur ce project. Mais, si je n'avais pas parlé de l'idée avec les gens de Negative Space, le NEF n'aurais pas eu lieu à Winnipeg. Ce premier pas, quand tu dis "Hé, nous devrions faire cela" est très important. N'attends pas jusqu'à quelqu'un d'autre t'accompagne; tu sera déçu.
2. Rallie des gens pour t'aider.
Ceci dit, ne le fait pas tout seul! J'avais la chance d'avoir une équipe toute prête à se montrer à la hauteur de l'occasion, mais peut-être tu n'as pas cette chance. Approche des personnes aux vues similaires, parle-leur de ce que tu fais, accueille les rendez-vous avec du vin et des snacks.
3. Déterminez vos resources.
Pendant nos rencontres, nous créeions souvent des listes. Qui pouvons-nous contacter pour la presse? Qui pourrait accueillir un atelier? Qui pourrait faire don d'équipement? Le plus de gens tu as dans ton équipe, le plus de contacts vous avez.
4. Écrivez un déclaration.
Une déclaration bien énoncée donne à un projet de la résolution. Bien sur, un festival ne comprenant que des groupes DIY flambant neuf serait comme même une soirée géniale, mais la déclaration que nous avons écrit pour notre festival a vraiment aidé à avancer plus vite sur notre but final. Avoir une déclaration préalable nous a aidé à coordonner notre ton sur Facebook, les affiches et même les interviews à la radio. De plus, avoir un rencontre avec les organisateurs et organisatrices pendant lequel tout le monde peut négocier leurs sentiments aide à s'assurer que les besoins de toutes et tous sont satisfaits et vous permet de travailler dans une équipe unie.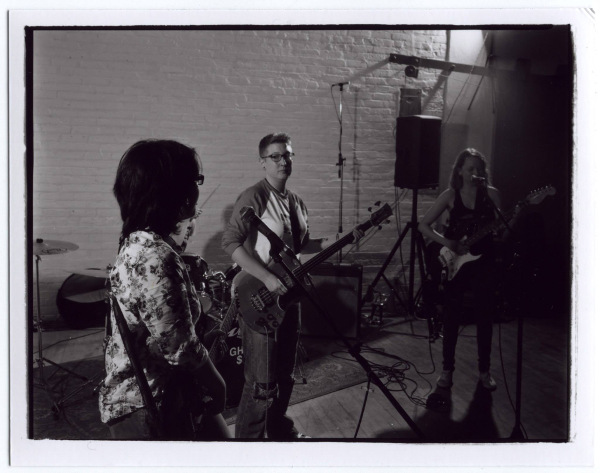 5. Soyez inclusif.
Negative Space avait un principe qu'à chaque concert, il devait y avoir au moins une participante qui s'identifie comme une femme. Cependant, nous avons trouvé que ce principe se concentrait seulement sur les femmes,et nous avons décidé d'utiliser le NEF comme une opportunité d'enfoncer les barrières pour les gens homosexuelles, non-binaire et transsexuelle aussi. Créer un festival a aidé Negative Space à déveloper le cadre et les possibilités de notre organisation.
Allez aux concerts, observez ceux et celles qui n'y sont pas representés, et aidez à créer une communauté dans laquelle ils et elles se sentiront les bienvenus. Il faut plus qu'une déclaration et de bonnes intention; il faut de l'action.
6. Apportez du soutien.
Tous les participants n'auront pas les mêmes experiences. Quelques-uns auront besoin du safe(r) space pour pouvoir faire leur première spectacle; d'autres auront besoin de mots d'encouragement pour croire qu'ils en sont capables; d'autres n'auront jamais touché une guitare; certains n'auront pas les moyens d'en acheter une ; d'autres n'auront pas d'espace pour pratiquer.
7. Fournissez de l'aide.
Tenez une discussion avec les musicien(nes) locaux pour créer un dialogue sur les questions auxquelles on doit faire face, et comment s'y adresser. Accueillez des ateliers pour enseigner aux nouveaux arrivants comment jouer de leurs instruments. Partage l'équipement et fournit un espace de répétition.
8. Soyez approchable.
Soulignez que c'est normal de demander de l'aide et demande si les gens ont besoin d'aide avant qu'ils ne vous le demandent. Restez en contact avec les participants et encouragez-les. Ne negligez pas leurs tentatives pour vous contacter.
Le NEF m'attirait parce que c'est un projet qui inspire l'action contre le problème du sexisme dans la musique. Notre resultat final a compté un coup-d'envoi génial, une discussion avec des musiciennes locales, du partage d'équipement, une communauté en ligne, et un festival qui a inclu neuf nouveaux groupes! Negative Space a été capable d'adapter le festival pour satisfaire les besoins de notre communauté et il faut espérer que d'autres villes vont poursuivre cette tendance.
Kara Passey is a community activist and front person for the Winnipeg-based pop-punk band Ghost Hole. They enjoy long walks, pizza, and the company of dogs.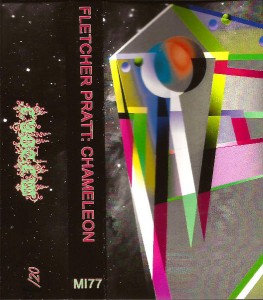 Fletcher Pratt
Chameleon
Winnipeg, MB
From the stereoscopic eyes of Taylor Benjamin Burgess:
Ever changing, Fletcher Pratt keeps swaying on, making his kaleidoscope way through the ever-spooling landscape. Departing from early tape collages, he drove rhythmic noise over the edge, steered into and out of squealing absurdity, and rolled the top down to show off his spacey reggae. Chameleon returns to the arrhythmic, sounding every bit as disorienting (yet charming) as stereoscopic eyes and chromatophores. It's like a sentient Nintendo cartridge finally took one too many blows, broke up and said, "Y'know what? Fuck it," and went far, far off the grid. Into the woods, to prance and creep around. For the glam chameleon
Des yeux stéréoscopiques de Taylor Benjamin Burgess:
(Traduit par le regard ondoyant de Joannie Pharand)
En perpétuelle évolution, Fletcher Pratt continue son déhanchement, traçant son passage de façon kaléidoscopique à travers la bobine éternelle du paysage. Commençant par des premiers collages audios, il a poussé le rhythmic noise par-dessus bord, conduit à l'intérieur et à l'extérieur d'une absurdité grinçante, pour enfin rouler les fenêtres baissées et faire rayonner son reggae planant. Le Caméléon retourne à l'arythmie, sonnant tout aussi désorienté (quoique charmant) que des yeux stéréoscopiques et des chromatophores. C'est comme une cassette de Nintendo douée de sens qui, après avoir reçu trop de coups, s'était brisée et s'exclamait finalement : « Tu sais quoi ? D'la marde, » et dégageait de la place, s'en allait bien loin. Dans les bois, pour se pavaner et rôder. Pour qu'il sonne de cette façon, ce caméléon glamour devra tout d'abord se transformer en soupe primaire.
---