Tag: winnipeg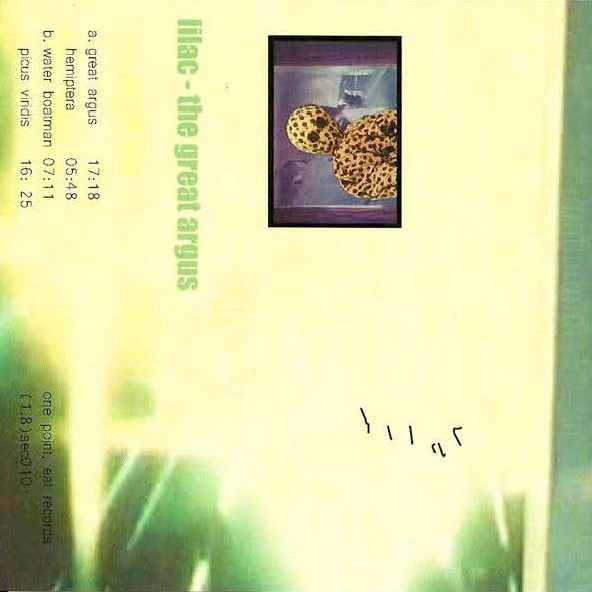 lilac
the great argus
Winnipeg, MB
From the shifted weight of Katie Jensen:
An unsettled chord heralds ominous visitors. Distant winds sweep the land into a wide circle, wrapping sinewy notes around everything they touch. An emergency siren blares with no further instructions. In the far distance marches an army, seen by the whites of their eyes.
Du fardeau soulagé de Katie Jensen:
(Traduit par les membres las de Nicolas Coutlée)
Un accord incertain annonce l'arrivée d'inquiétants visiteurs. Des vents distants soufflent en un large cercle sur la lande et enveloppent de notes puissantes tout sur leur passage. Une sirène stridente retentit de manière inexpliquée. Au loin avance une armée, les soldats visibles grâce aux blancs de leurs yeux.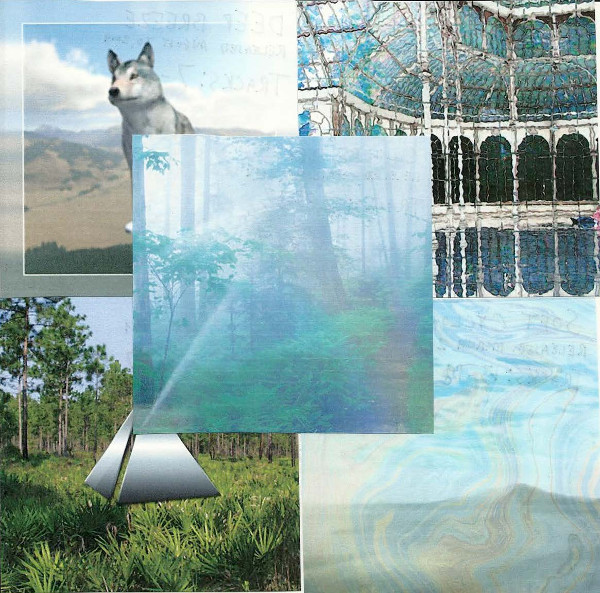 TELOZKOPE
Soft Cyclone
Winnipeg, MB
From the ghost level of Katie Jensen:
Supercharged rainbows push forward without knowing the outcome. A long, familiar road stretches into a glitching sunset, breaking apart with each shimmering, equal chord.
A tape rewinds to reveal the mundanity of your afternoon. Hesitantly at first, but then with more confidence, a zither takes up a slow dance with a harp, preoccupied with its own rhythms. The harp's lazy ramble finishes with a knowing wink, its smooth arm brushed by the side scrolling of toppling gold coins.
De l'étage fantôme de Katie Jensen:
(Traduit par les baies de genèvrier de Marie-Pier Chevrier)
Des arcs-en-ciel surchargés courent droit devant sans connaissance des conséquences. Une route longue et familière se perd dans un coucher de soleil clignotant, tombant en morceaux à chaque accord juste et chatoyant.
La cassette rembobine, révélant la banalité de votre après-midi. Hésitante d'abord, puis plus confiante, une cithare entame une danse lascive avec une harpe, suivant son propre rythme. Le discours divaguant et paresseux de la harpe se termine d'un clin d'oeil complice, son doux bras caressé par les pièces d'or y roulant.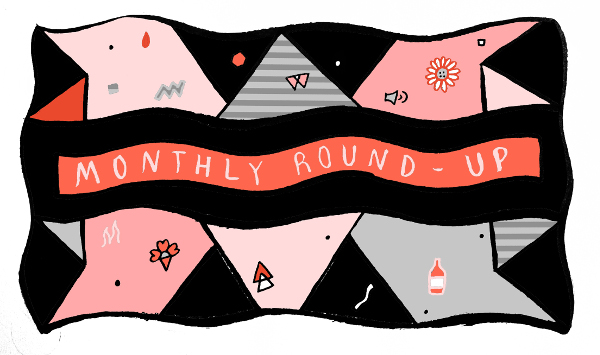 From the Lizard Cove :
In our ongoing pursuit to encourage, document, and connect creative expression across Canada, we cut through waves upon waves of ethereal sounds, wyld shreddery, and brooding drones. It is magnificent. Some of the best grips escape our grasping fists. We list them here:
Colin Fisher & Mike Gennaro – Sine Qua Non (Etobicoke, ON)
Forever Dazed – Midnight Moon Beams EP (Lakefield, ON)
Hybrid Frequency – Broken Circle (Toronto, ON)
Various / Mechanical Forest Sound – Selections, Vol. 1 (Toronto, ON)
Jamie Drake – Nigh (Toronto, ON)
Skull Bong – Burnt Endz (Toronto, ON)
FAVX – DESERT (Toronto, ON)
Mylar – Demos (Toronto, ON)
Lydia Ainsworth – Right From Real Pt. I (Toronto, ON)
Nite Comfort – Compilation Vol. 1: 2013-2014 (Toronto, ON)
Glass Random – In Some Night (Winnipeg, MB)
VIDEO: Bad River – Plasticine (Toronto, ON)
Christopher Bissonnette – Essays In Idleness (Windsor, ON)
Human Music – How's it Goin? (Winnipeg, MB)
The Party Dress – You're Dead 7″ (Winnipeg, MB)
telozkope – Frozen Prism (Winnipeg, MB)
Street Meat – Yellow Magic School Bus (Ottawa, ON)
New Wings – Ice Age, Golden Age (Kitchener, ON)
VIDEO: Beliefs – Tidal Wave (Toronto, ON)
Notre quête constante visant à encourager, à mettre en contact et à décrire les pratiques d'expression créatrice au Canada nous fait traverser vague après vague de sons éthérés, de shreds déchaînés et de sinistres bourdonnements; et c'est magnifique. De véritables joyaux échappent parfois à nos mains avides. Ils sont énumérés ici :
Colin Fisher & Mike Gennaro – Sine Qua Non (Etobicoke, ON)
Forever Dazed – Midnight Moon Beams EP (Lakefield, ON)
Hybrid Frequency – Broken Circle (Toronto, ON)
Various / Mechanical Forest Sound – Selections, Vol. 1 (Toronto, ON)
Jamie Drake – Nigh (Toronto, ON)
Skull Bong – Burnt Endz (Toronto, ON)
FAVX – DESERT (Toronto, ON)
Mylar – Demos (Toronto, ON)
Lydia Ainsworth – Right From Real Pt. I (Toronto, ON)
Nite Comfort – Compilation Vol. 1: 2013-2014 (Toronto, ON)
Glass Random – In Some Night (Winnipeg, MB)
VIDEO: Bad River – Plasticine (Toronto, ON)
Christopher Bissonnette – Essays In Idleness (Windsor, ON)
Human Music – How's it Goin? (Winnipeg, MB)
The Party Dress – You're Dead 7″ (Winnipeg, MB)
telozkope – Frozen Prism (Winnipeg, MB)
Street Meat – Yellow Magic School Bus (Ottawa, ON)
New Wings – Ice Age, Golden Age (Kitchener, ON)
VIDEO: Beliefs – Tidal Wave (Toronto, ON)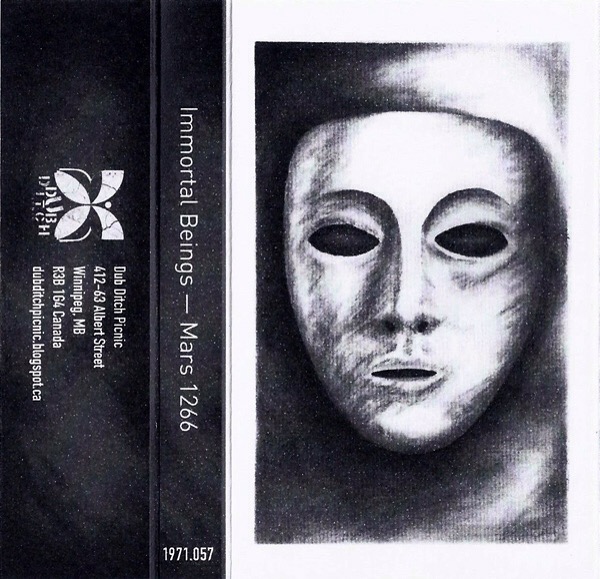 Immortal Beings
Mars 1266
Winnipeg, MB
From the accidental ejections of Doreen Girard:
Mars 1266, the 2 song limited edition cassette by Neil Burnby's Immortal Beings, presumably issued from inside an electron diffusion region somewhere above Winnipeg in an accidental ejection en route to new worlds. The songs fasten together early electronica-kosmische sensibility with overlying melodies, fluctuating tremolo and legato drones. This brace offers recall to an extract of mid-century earthly soundscape, which leaves you to suspect the traveler is here wandering not only through the vastitude of space.
Des éjections accidentelles de Doreen Girard:
(Traduit par les premiers cafés glacés de Marie-Pier Chevrier)
Mars 1266, la cassette de 2 pistes à tirage limité des Immortal Beings de Neil Burnby, nous arrive vraisemblabement d'une région de diffusion d'électrons quelque part au-dessus de Winnipeg, résultat d'une éjection accidentelle à mi-chemin vers de Nouveaux Mondes. Les chansons joignent à la sensibilité electronica-kosmische des mélodies flottantes, des trémolos fluides et des bourdonnements legato. Ce collage ravive un fragment des paysages sonores terrestres du milieu du siècle, laissant ainsi croire que le voyageur est ici même, errant dans plus que l'immensité de l'espace.
Immortal Beings – Side A (excerpt)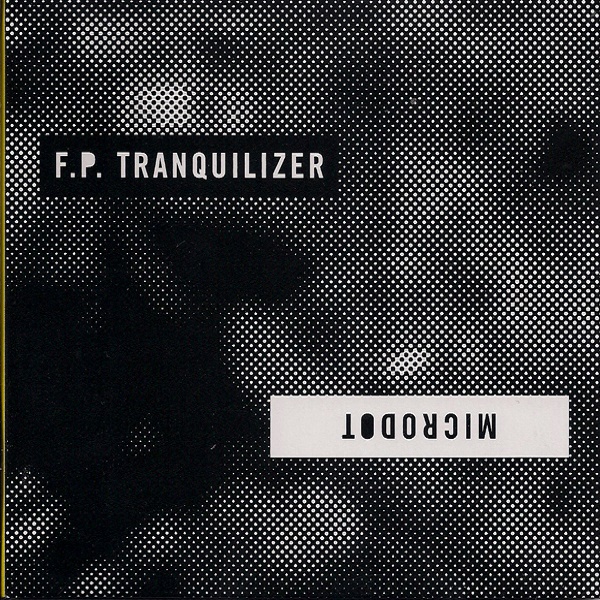 F.P. Tranquilizer // Microdot
Split
Winnipeg, MB
From the crispiness of Jesse Locke:
The flanged mind of Winnipeg's Bill Northcott gets its due with this discographical split from his electro-fried solo guise F.P. Tranquilizer and perpetually bummed pedal jammers Microdot. Life in the hairy prairies is immortalized in these anthems to payday, broken down cars, and fantasies of leaving the big city behind. Recommended if you dig Dino Jr at their slackest or the gentlemanly moves of Damon Edge.
De la croustillance de Jesse Locke:
(Traduit par le sourcil arqué de Jessica Grenier)
L'esprit flangé de Bill Northcott, de Winnipeg, reçoit précisément ce qu'il mérite avec ce split de son alter ego électro/électrifiant F.P. Tranquilizer et des musiciens constamment déprimés de Microdot. La vie dans les prairies pouilleuses est immortalisée par ces hymnes au jour de paye, aux pannes d'autos et aux rêves de quitter la grande ville un jour. À écouter, surtout si on aime la nonchalance de Dino Jr ou le côté gentleman de Damon Edge.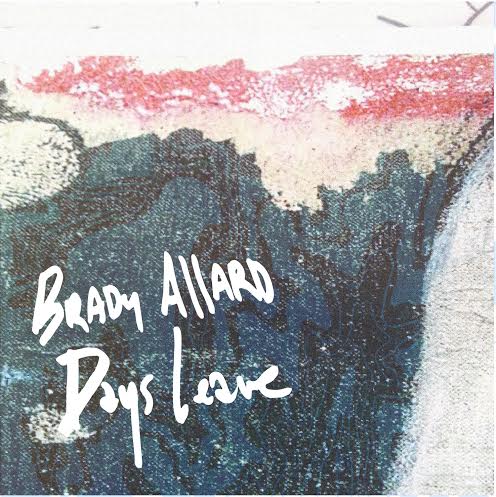 Brady Allard
Days Leave
(Self Released)
Winnipeg, MB
From the messy hairbrush of Katie Jensen:
The crowd is hushed. Wobbling guitars tilt and bend, plucking gilded strings with fingerfuls of dripping ambrosia. Wry, reverberating vocals fill the creases of every corner with winking warmth. Honeyed tones are anchored by dry, rattling snare hits and descending bass notes falling like footsteps on a staircase.
A conjurer enters the room. She is followed closely by a thousand men whose unhinged hopes rattle like the tin cans of freshly-bred honeymooners.
Her eyes soften into a false focus and melt in twin cerulean drips. She will not complete you. She will not fulfill her promises. She can only walk in a circle, clutching a broken flaxen strand, an ouroboros gnawing on its own smile.
De la brosse à cheveux embroussaillée de Katie Jensen:
(Traduit par Jessica Grenier)
La foule se tait. Des guitares vacillent en ondulant, leurs cordes dorées pincées par des doigts dégoulinant d'ambroisie. Une voix narquoise résonne sur tous les murs, remplissant leurs coins d'une chaleur intermittente. Les sons mielleux sont soutenus par les martèlements secs de la caisse claire et les notes de la basse, comme des pas pesants descendant un escalier.
Une illusionniste entre dans la pièce, suivie par un millier d'hommes dont les espoirs inarticulés crépitent comme les cannes de conserve de nouveaux mariés tout neufs.
Ses yeux s'adoucissent en fixant presque le vide, fondant en deux gouttes céruléennes. Elle ne sera pas ton autre moitié. Elle ne respectera pas ses promesses. Elle ne peut que marcher en rond, une mèche blonde à la main, un ouroboros mâchonnant son propre sourire.

Brady Allard – The Way You Move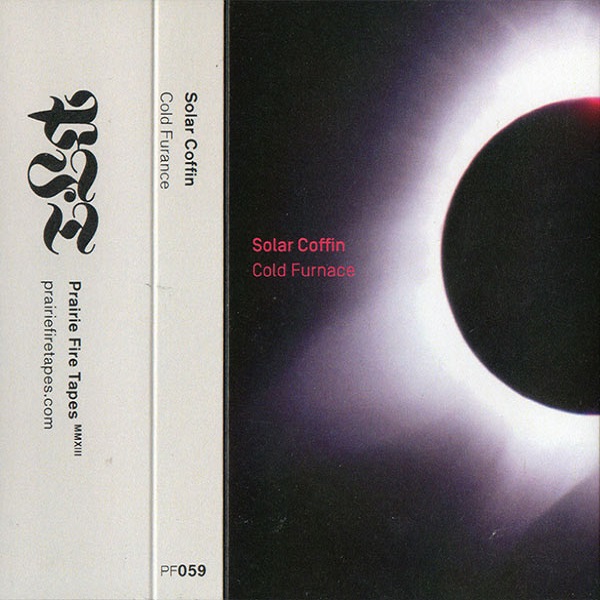 Solar Coffin
Cold Furnace
Winnipeg, MB
From the space funeral of Kevin Hainey:
You know you're going to get something worthwhile when Winnipeg's multi-disciplinary sonic experimenter Fletcher Pratt steps up to the recorder, and his latest analog synth obsessed project with Erik Larsen is no slouch on delivering the creeped out alien soundscape goods. In true Tangerine Dream and outsider electronic composition form, Solar Coffin's elongated tracks for future vehicles often begin in free-form stasis before drifting away to let some sequenced rhythms take over and provide airy beds for further wind-fuelled exploration. The duo dig deep into the moon's terrain and keep their cosmic vehicles moving along freshly oiled and analog enough that they certainly stand amongst the tallest heads and shoulders. Solar Coffin will surely uncover many bold new worlds as they continue astral travelling.
Des funérailles spatiales de Kevin Hainey:
(Traduit par le journal de rêves de Louis-Félix Pellerin)
Tu sais que tu peux t'attendre à quelque chose qui en vaut la peine quand l'expérimentateur sonique multidisciplinaire de Winnipeg Fletcher Pratt s'amène en studio. En collaboration avec Erik Larsen, son dernier projet fou du synthé-analogue ne lésine pas sur les paysages sonores étrangers troublés. Empruntant la forme de composition de Tangerine Dream et d'outsider électronique, les morceaux allongés de Solar Coffin pour les véhicules de demain commencent souvent en stase libre avant de partir à la dérive pour laisser place à des rythmes séquencés, procurant des lits aérés afin de mettre du vent dans les voiles et continuer l'exploration. Le duo s'enfonce profondément en terrain lunaire en s'assurant que ses véhicules cosmiques continuent leur périple sans manquer d'huile et qu'ils sont assez analogues, prouvant qu'ils font certainement partie des plus brillantes étoiles de notre époque. Solar Coffin continuera sûrement de découvrir de nouveaux mondes pleins d'aventures au cours de son voyage astral.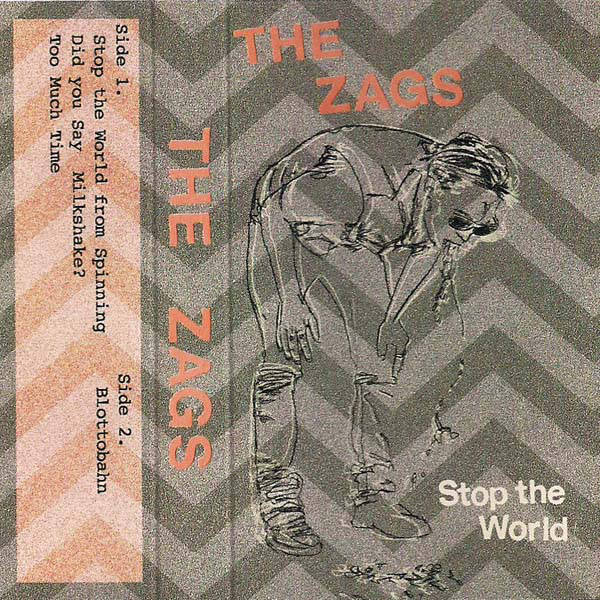 The Zags
Stop the World
(Self Released)
Winnipeg, MB
From the blottobahn of Jesse Locke:
Cold chillin' in the booth at Lou's Cafe, Winnipeg's Zags plot their next move. These prairie-punk slackers are fiending for the slurp, fueling up for their next gig at the sock hop. With a sugar-rush punch of friendly fuzz, this trio pogos in style like a landlocked Les Savy Fav.
Du blottobahn de Jesse Locke:
(Traduit par la langue bleue de Jessica Grenier)
Les Zags de Winnipeg manigancent leur prochaine action en relaxant sur une banquette du Café 80. Ces punks paresseux des Prairies amateurs de slurp font le plein avant leur prochaine gig : une soirée pour ados. À coup de fuzz en surdose de sucre, le trio danse le pogo avec style, comme un Les Savy Fav les deux pieds au sol.

The Zags – Did You Say Milkshake?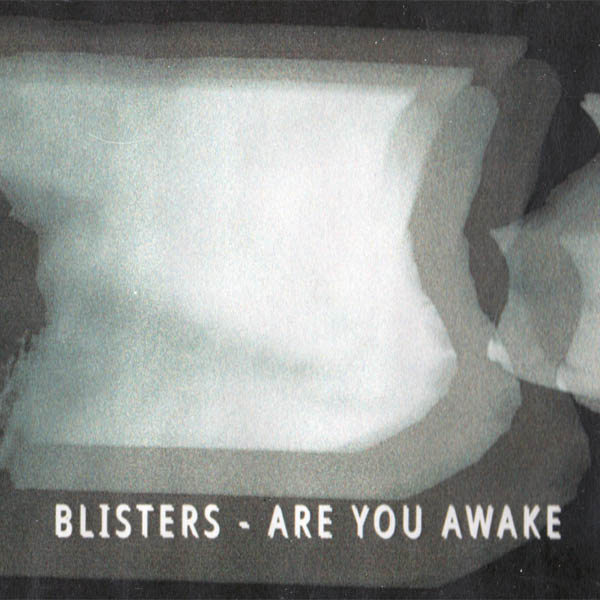 Blisters
Are You Awake
(Self Released)
Winnipeg, MB
From the indefinite nostalgia of Taylor Benjamin Burgess:
Welcome to a place where everything collapses once it enters the realm. We can watch, and we do so passively, as memories begin to slip beyond our fingers before they've begun to form. This single object took years in the making — and yet — is it the real one? Do we grip, or do we let the chrysalis go on untouched until we smell that nostalgia we presupposed indefinite? We can formulate our own creation myths to speculate how it began and how it is finally here to be held, but Blisters as we might have known them have already evolved and flown away.
De la nostalgie indéfinie de Taylor Benjamin Burgess:
(Traduit du domaine lointain d'AnneMarie Papillon)
Bienvenue dans un endroit où tout s'effrondre une fois dans le domaine. Nous pouvons regarder, et nous le faisons passivement, tandis que nos souvenirs glissent entre nos doigts avant même d'avoir commencé à se former. À lui seul, cet objet a demandé des années à être fabriqué — et encore — est-ce le vrai? Devrions-nous y toucher ou devrions-nous laisser la chrysalide intacte jusqu'au moment où nous sentirons cette nostalgie, celle que nous avions présumée indéfinie? Nous pouvons formuler nos propres mythes de création afin de spéculer comment cela a commencé et de quelle manière cela est enfin ici, à portée de main, mais les Blisters comme nous pensions les connaître ont déjà évolué et se sont envolés.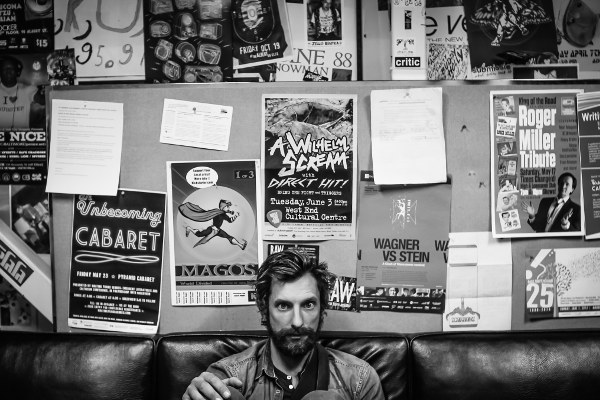 CKUW 95.9 FM
University of Winnipeg
Winnipeg, MB
From the street meat corners of Preacher Katie:
Up the labyrinthine stairs to the highest floor of the University of Winnipeg lays the relish and mustard of the city's music scene. Broadcasting at 450 watts, CKUW 95.9 FM operates for the indulgence of its listeners as much as your dirty hot dog from 7/11. The snug, chummy space is spiritedly painted with posters and facetious notes dating as far back as when the station started in the '60s. Since then, CKUW has closely held hands and skipped to the lou of the local community music scene which —- Kent Davies explains below — has been amplifying in the last few years.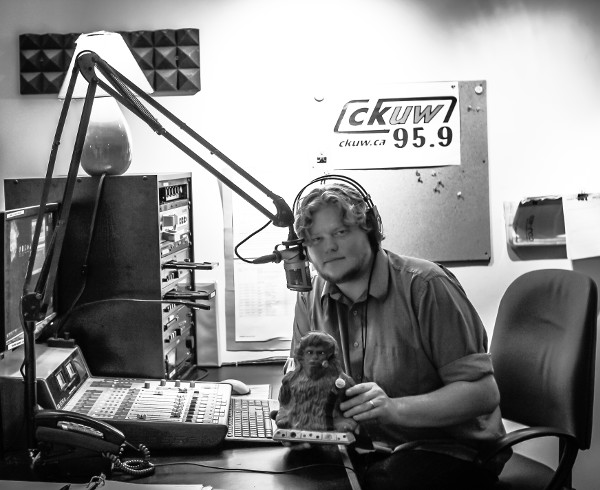 Programmer: Kent Davies
"Most of the bands in Winnipeg you should be comfortable to drink a king can with"
Davies broadcasts Amateur Hour every Wednesday from 5-6 pm and Peg City Groove every Friday from 5-6 pm.
Preacher Katie: What type of programming do your two shows encompass?
Kent Davies: Amateur Hour is basically the weird show where we play anything that is not commercially viable. So anything we have that is cheesy or crazy from Jesus exercising records to Daniel Johnston. Basically people will send in their demos that didn't really make the standard. Last week we did the rejects from the Hockey Night in Canada theme song contest. Peg City Groove is 100% local content, that's our mandate.
PK: What do you think is special about CKUW?
KD: We have a tremendous amount of history here, ever since we were a record club just playing for the cafeteria in the '50s. But over time it became less and less of a student group and more of a serious radio station. So a lot of the weirdos that hung around record stores and went to shows would loiter around here. This was their space from 1962 on. We went FM in 1999. The fact is that there are still people doing their shows after 25 years, before we went FM. They are still a part of that cool kids club. So there is a lot of history, and a lot of students come and go, but there are also people like me who come, stay for a decade, and get a job here.
PK: From my experience, certain provinces have their own unique sound. Is there a Manitoba sound? What would you say Manitoba's music scene or sound is like compared to other places?
KD: There is just one scene, it's weird. There are so many bands that you can be put on a bill with. You will know somebody. Everyone is in three different bands. Everyone is basically connected. The sound is crazy diverse.
Garage is a huge thing here, like a lot of places. Bands like the Vibrating Beds and Lonely Vulcons on Eat Em Up Records represent well. Most of the bands you should be comfortable to drink a king can with. That's the thing about Winnipeg and Manitoba bands; there are few pretentious band types that can actually exist here. There are no rock star haircuts or anything like that. If you see the guy from Jet Set Satellite with a haircut like that you just kind of laugh. You can't make that kind of scene in Winnipeg when its minus 50 for five months a year. You just look like what you look like; people dress like they're not trying to impress anyone. Most importantly you subdue to your basement so you have to play whatever you can and then get out whenever you can.
Like Mahogany Frog. Those guys are awesome, but you will see them at the bar and hang out with them, they are around the community. I've been involved in the local music scene for the last 10 years, but the last couple have been crazy. The Winnipeg music scene is huge and growing these last few years in every genre.
PK: Why do you think the scene has grown so much?
KD: I would say one of the biggest reasons is because the kids are starting to learn to do things themselves; they are becoming more entrepreneurial in how they are approaching things. It used to be that we didn't have the Internet, we didn't have tools like bandcamp. Now you can be your own band manager, publicist and label. And they are all getting jobs too.
Then there is a younger generation that is taking over some of the venues here because they were in a position where they were getting mistreated by some of the owners. There is a whole new line of people that know how to run a venue, in an almost DIY kind of way. They know how to not run a business because it has really just been older guys that think in an old fashioned way of how to run a rock 'n' roll club. It's a stable city right now with a lot of events.
PK: What's your favourite local Weird Canada-esque band?
KD: The best underground band right now that really isn't on anyone's radar — because I don't think they know what they are yet — is Luke Warm. They are fantastic, kind of like Fugazi meets Primus. No one has heard of them. There is no bio sheet. This is what gets me excited, finding them, discovering them and getting them out there. Also, Surprise Party is one of the best psych bands in Winnipeg. They used to be The Hoots.
PK: Is there a particular artist, song or person that brought you to the station?
KD: When I was a kid, I first heard someone playing Coil. Some weirdo. And I was like… what's this? Then I was on the radar, working at CBC doing audio editing as a kid (CBC is across the street) and I didn't know that playing that kind of music was an option. I didn't know someone could have that much freedom on the radio. So I came in, and 10 years later I am still here.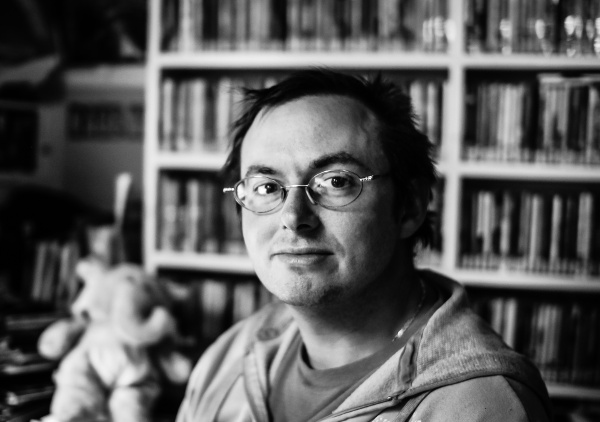 Music Director: David Tymoshchuk
"There is still something about radio that isn't getting lost in the fuzz of the internet"
Tymoshchuk broadcasts Trouble With The Sandman every Wednesday from 12 am to 6 am.
PK: Why do you work here?
DT: I was a long-term listener. I was also a student at the time. The short story is that I got hit by a car, so I was like, well, life's too short. I am going to go volunteer.
PK: How does this station continue to foster underappreciated artists?
DT: There are a lot of times that I will go out to shows and buy from bands merch table or ask them to come on air. I am active in approaching musicians.
PK: How does this station connect to its student body? How does the station integrate young artists or students?
DT: The student's union will appoint a representative to sit on the board. Sometimes we get granted a certain amount of money from the student union on top of the levy. Programming wise, we try to have a certain percentage of student programmers, as much as we can. I would say we are doing pretty good. We have a table during the frosh week. We have booths a lot around campus and we try to recruits when we can. We also have Stylus Magazine with our program schedule. You see it all over the place on campus.
PK: Is there anything Weird Canada's attention should be drawn to here in Manitoba?
DT: Well, there was this band. They don't sound too good but they are amazing. They were called The Drugs. To listen to them on a record, they don't sound that good, but their live shows were something else. They had a jar of burrs, like the seed, and they were just giving them out. People were getting upset that the burrs were getting stuck on them. Haha. Then they had this place called The Moldy Place, off the train tracks. They called it that because there was just mold everywhere. Then the MP at the time, Judy Wasylycia-Leis, showed up chugging a quart of wine. They are good for their performance value.
PK: What's your favourite local Weird Canada-esque band?
DT: There is a band called Valley Girl Specials. They have only had a few shows. I have seen them a couple of times. They are great.
PK: Why do you think it's important for people to keep listening to radio?
DT: I would say that radio isn't dying at all. There is still something about radio that isn't getting lost in the fuzz of the internet. It's still very portable. It's still cheap. It's ubiquitous. It's everywhere. And there is a want for it.
Des vendeurs de viande du coin de Preacher Katie:
(Traduit par le shish-taouk tiède de Jessica Grenier)
On trouve la relish et la moutarde de la scène musicale de la ville au dernier étage de l'Université de Winnipeg, après avoir gravi des escaliers labyrinthiques. Avec sa diffusion à 450 watts, CKUW 95.9 FM fonctionne tant pour le plaisir des auditeurs que pour accompagner le hot dog dégueulasse du dépanneur du coin. Le local douillet et chaleureux est décoré par des affiches et des messages drôles, certains datant des années 60 (le début de la station). Depuis cette époque, les gens de CKUW se sont tenus par la main et ont gigué sur la scène musicale locale qui – comme l'explique Kent Davis – a beaucoup grandi ces dernières années.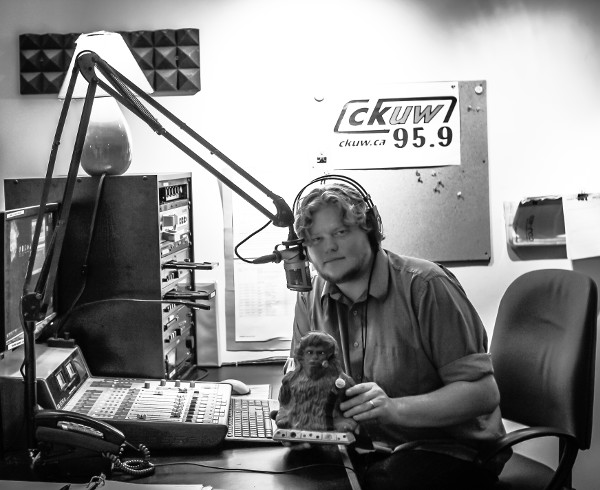 Programmeur : Kent Davies
« Tu serais à l'aise de boire une pinte avec la plupart des groupes de Winnipeg. »
Davies diffuse Amateur Hour les mercredis de 17 h à 18 h, et Peg City Groove les vendredis de 17 h à 18 h.
Preacher Katie : Quel est le genre de programmation de tes deux émissions?
Kent Davies : En gros, Amateur Hour est l'émission étrange où on fait jouer tout ce qui n'est pas viable commercialement. Donc, pas mal tout ce qu'on a qui est trop cheesy ou trop fou, de Daniel Johnston aux enregistrements d'exercices de Jésus. Généralement, les gens nous envoient leurs démos qui sortent de la norme. La semaine passée, nous avons diffusé les perdants du concours de la chanson thème de Hockey Night in Canada. Peg City Groove a un contenu local à 100 % : c'est notre mandat.
PK : Selon vous, qu'est-ce qui rend CKUW spéciale?
KD : Il y a vraiment beaucoup d'histoire ici. Ça a commencé dans les années 50, quand on était un club de disques qui jouait juste pour la cafétéria. Avec le temps, ce qui n'était qu'un groupe d'étudiants s'est rapproché de plus en plus d'une station radio sérieuse. Donc, beaucoup parmi les gens bizarres qui trainaient dans les magasins de disques et allaient aux spectacles se ramassaient ici. C'est devenu leur espace à partir de 1962. En 1999, on est passé au FM. Il faut savoir qu'il y a des gens aujourd'hui qui font des spectacles depuis 25 ans, donc qui en faisaient avant qu'on passe au FM. Et ils font encore partie du club. Bref, il y a beaucoup d'histoire, beaucoup d'étudiants qui vont et viennent, mais aussi des gens, comme moi, qui arrivent, restent ici une dizaine d'années et se font offrir un emploi.
PK : J'ai remarqué que certaines provinces ont un son propre qui les rend uniques. Est-ce que le Manitoba en a un? Quelle est la différence entre la scène musicale (ou le son) d'ici et celle d'ailleurs?
KD : Il n'y a qu'une scène, c'est étrange. Il y a tellement de groupes qui sont faciles d'approche, c'est sûr que tu vas connaitre quelqu'un. Tout le monde est dans trois groupes différents, donc tout le monde est connecté. Le son est vraiment diversifié.
Comme à bien des endroits, le style garage est vraiment important. Des groupes comme Vibrating Beds et Lonely Vulcons chez Eat Em Up Records le représentent bien. Tu serais à l'aise de boire une pinte avec la plupart des groupes. C'est ce qui est bien avec ceux de Winnipeg et du Manitoba : il n'y a pas beaucoup de groupes prétentieux qui peuvent survivre ici. Ils n'ont pas de coupe de cheveux de vedette ou de trucs du genre. Si on voyait le gars de Jet Set Satellite avec des cheveux comme ça, on se mettrait à rire. On ne peut pas faire ce genre de chose dans une ville où il fait -50 °C cinq mois par année. On a simplement l'air de ce qu'on a l'air : les gens ne s'habillent pas comme s'ils voulaient impressionner quelqu'un. Et comme on est souvent enfermé dans notre sous-sol, on joue tout ce qu'on peut et on sort dès qu'on peut.
Par exemple, les gars de Mahogany Frog sont géniaux, mais quand on les voit au bar, on va prendre une bière avec eux : ils sont présents dans la communauté. Je fais partie de la scène musicale locale depuis 10 ans, mais les dernières années ont été folles. La scène de Winnipeg est énorme, et ces derniers temps, elle s'élargit dans tous les genres.
PK : Pourquoi penses-tu qu'elle a autant grandi?
KD : Je dirais qu'une des plus grandes raisons est que les jeunes apprennent à faire les choses par eux-mêmes et que leur façon de les approcher devient plus entrepreneuriale. Avant, on n'avait pas Internet ni d'outils comme bandcamp. Aujourd'hui, tu peux être ton propre gérant, ton propre publiciste et ton propre label. Et ils se trouvent aussi tous des emplois.
Et puis, il y a une génération plus jeune qui s'approprie certains endroits ici, que les anciens propriétaires commençaient à maltraiter. Il y a plein de nouvelles personnes qui savent comment s'en occuper, un peu à la DIY. Elles savent comment ne pas faire fonctionner une entreprise, parce qu'il y avait à peu près juste de vieux bonshommes avec leur ancienne façon de gérer des bars de rock 'n' roll. C'est devenu une ville stable avec beaucoup d'événements.
PK : Quel est ton groupe Weird Canada-esque préféré?
KD : Le meilleur groupe underground qui n'est sur aucun radar en ce moment – je pense que c'est parce qu'ils ne savent pas encore ce qu'ils sont – c'est Luke Warm. Ils sont fantastiques. C'est une espèce de rencontre entre Primus et Fugazi. Personne n'en a entendu parler. Ils n'ont pas de bio de groupe. C'est excitant de les trouver : de les découvrir et de les sortir de là. Il y a aussi Surprise Party, un des meilleurs groupes psychédéliques de Winnipeg. Avant, ils étaient The Hoots.
PK : Est-ce qu'il y a quelque chose de précis qui t'a mené ici? Un artiste, une chanson, une personne?
KD : J'ai entendu quelqu'un faire jouer Coil quand j'étais jeune. Un bizarre… J'étais comme… qu'est-ce que c'est? Pas longtemps après j'ai été sur le radar, à faire de l'édition audio chez CBC (qui est de l'autre côté de la rue), et je ne savais pas que c'était possible de jouer ce genre de musique. Je ne savais pas qu'on pouvait avoir autant de liberté à la radio. Alors, je suis venu ici, et j'y suis toujours dix ans plus tard.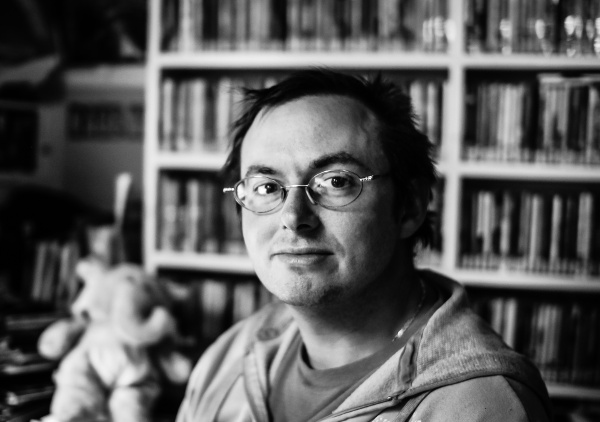 Directeur musical : David Tymoshchuk
« Il y a quelque chose dans la radio qui ne s'est pas encore perdu dans tout le bourdonnement d'Internet. »
Tymoshchuk diffuse Trouble With The Sandman le mercredi de minuit à 6 h.
PK : Pourquoi travailles-tu ici?
DT : J'étais auditeur depuis longtemps. À l'époque, j'étais aussi un étudiant. L'histoire courte est que je me suis fait frapper par une auto, alors j'étais comme : eh bien, la vie est trop courte, je vais devenir bénévole.
PK : Comment la station continue-t-elle d'encourager les artistes dévalorisés?
DT : Souvent, je vais directement aux spectacles pour acheter les trucs des groupes sur place ou pour leur demander de passer durant l'émission. Je suis très actif pour approcher les musiciens.
PK : Comment la station rejoint-elle le corps étudiant? Comment intègre-t-elle les jeunes artistes, étudiants ou non?
DT : L'association étudiante mandate une personne qui sera son représentant dans le conseil. Il arrive aussi que l'on reçoive une somme d'argent de l'association qui vient s'ajouter au prélèvement. Pour la programmation, on essaye autant que possible d'avoir un certain pourcentage de programmeurs étudiants. Je dirais qu'on se débrouille plutôt bien. On a une table durant la semaine d'initiation. On a des kiosques un peu partout sur le campus et on recrute quand on peut. Il y a aussi le magazine Stylus qui contient notre programmation : on le retrouve partout sur le campus.
PK : Est-ce qu'il y a quelque chose dans la scène musicale locale du Manitoba qui devrait attirer l'attention de Weird Canada?
DT : Eh bien, il y avait un groupe. Ils n'ont pas un bon son, mais ils sont géniaux. Ils s'appelaient The Drugs. Ils ne sonnaient pas bien sur enregistrement, mais leurs spectacles étaient vraiment quelque chose d'autre. Ils avaient un pot de graines de bardane, et ils en distribuaient. Les gens n'étaient pas contents parce qu'elles restaient prises sur eux. Hahaha! Et il y avait un endroit près du chemin de fer qu'ils appelaient The Moldy Place (la Place pourrie), parce qu'il y avait de la moisissure partout. La députée de l'époque, Judy Wasylycia-Leis, était arrivée en calant un litre de vin. Ils savent comment donner un bon spectacle.
PK : Quel est ton groupe local Weird Canada-esque préféré?
DT : Un groupe qui s'appelle Valley Girl Specials. Ils n'ont fait que quelques spectacles. Je les ai vus plusieurs fois, ils sont vraiment bons.
PK : Pourquoi penses-tu que c'est important que les gens continuent d'écouter la radio?
DT : Je dirais que la radio n'est pas du tout en train de mourir. Il y a quelque chose dans la radio qui ne s'est pas encore perdu dans tout le bourdonnement d'Internet. C'est pas cher, flexible, omniprésent. C'est partout et les gens en demandent.
---