Tag: Whitney Ota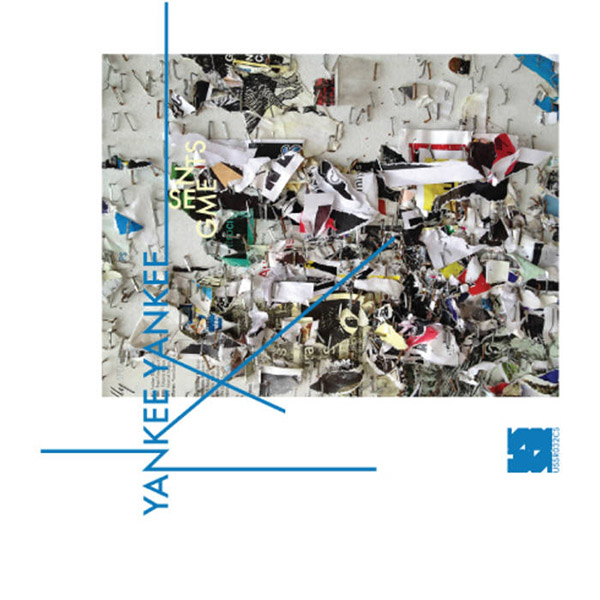 Yankee Yankee
Segments
Calgary, AB
From the guilty conscience of Katie Jensen:
Scram, scramble, flail. Slip into the grimy alley outside the reactor. Fingers digging into swirling space, mouths opening like dry fish. Waves of liquid synthesizers glide across polyphonic keys, drifting mercury desperately seeking cinnabar. Splintered chips making a slow transit across the sun, skin blistering, crust puckering. Rainbowed teeth floating into silicon space. Isolated letters tugged into orbit, tethered by minted floss. Thumbprint craters, alkaline water pooling in the hollows of eyes, a rippled disturbance, wobbling, tilted, reversing orbit. Eject into deep space via Calgary with the harsh ambient synths of Yankee Yankee's Segments.
De la conscience coupable de Katie Jensen:
(Traduit par les poissons de Maya Keshav)
Dégage, défile-toi, débats-toi. Passe dans la ruelle sale en dehors du réacteur. Les doigts puisent au fond de l'espace tourbillonnant, les bouches ouvrent comme des poissons secs. Les vagues de synthé liquide planent à travers les touches polyphoniques, le mercure vagabond qui cherche désespérément le cinabre. Les éclats qui font un voyage lent à travers le soleil, les ampoules sur la peau, les plis dans la croûte. Les dents arc-en-ciel qui volent dans l'espace en silicium. Les lettres isolées qui sont attirées à l'orbite, attachées à la soie dentaire à la menthe. Les cratères d'empreinte, l'eau alcaline qui s'accumulent dans les creux des yeux, un tapage ondulé, l'orbite chancelant, penchée, contraire. Propulse-toi en espace lointain via Calgary avec les synthés crus et enveloppants de Segments de Yankee Yankee.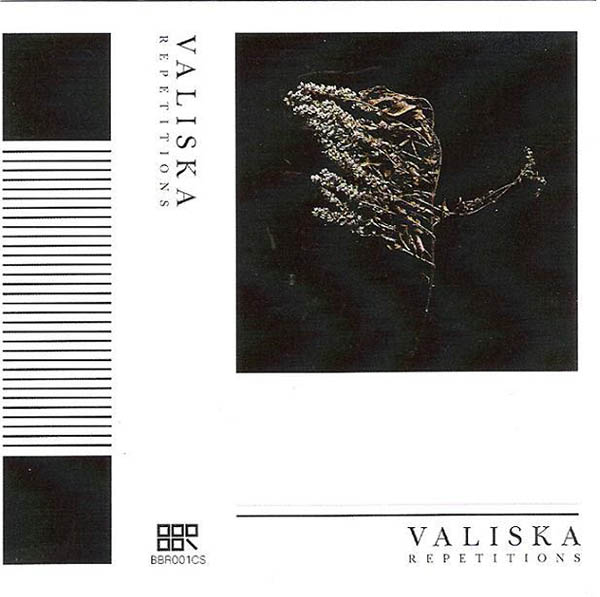 Valiska
Repetitions
(Bow Bottom Records)
Calgary, AB
From the Baltic Sea envy of Trevor Angst:
Last summer, Krzysztof revisited with his Polish extended family overseas. Living in landlocked Alberta, he recalls his exciting encounter with the greatly flowing and ebbing Baltic Sea on the country's northern coast, and the long steel rail commutes between cities and hamlets that bookend idyllic back country landscape. A fleeting honeymoon phase and the stirring ideas of repetition in musical arrangement led to a modern composition that longed for his evocative acculturation. Oscillating and saturated waves of clarinet and bassoon registers lay at the underbelly of looping piano improvs in cold ambience.
De l'envie de mer Baltique de Trevor Angst:
(Traduit par la carte postale de Julie Mayer)
L'été dernier, Krzysztof a revu sa famille éloignée, qui habite en Pologne. Établi en Alberta – donc loin de l'eau –, il se rappelle sa rencontre formidable avec la mer Baltique, située sur la frontière au nord du pays, et le long rail ferroviaire faisant la navette entre les villes et les hameaux qui enserrent le panorama idyllique de l'arrière-pays. Une phase de lune de miel fugace et le brassage d'idées de répétitions dans un arrangement musical ont mené à une composition moderne se languissant de l'acculturation évocatrice du musicien : des vagues oscillantes et saturées de clarinette et de basson reposant au bas-fond d'impros de piano jouées en boucle dans une atmosphère froide.
---