Tag: weird folk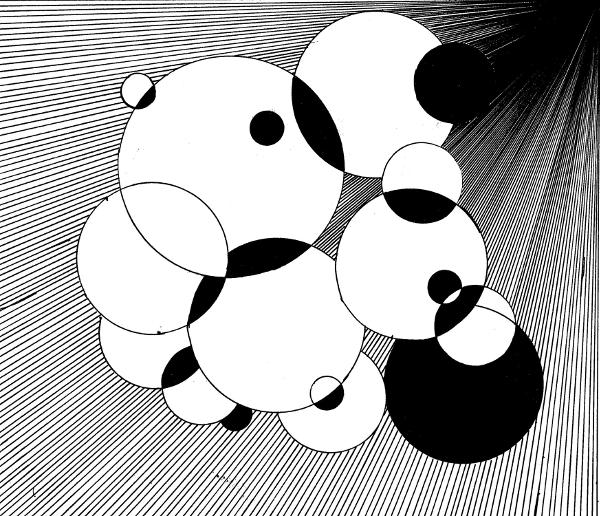 Psychic Pollution
Spatium Tympanum
(Self Released)
Victoria, BC
From the dry-erase skin of Johnnie Regalado:
Psychic Pollution: the rolling fog that creeps into the crevices of our minds, that fills out the gaps with a solo symphonic score. Spatium Tympanum is the deepest and darkest conduction to-date from a man whose tendrils reach into so much of the Victoria music scene. Drummer assembled behind many solid ensembles. Tinkerer of overhead projectors and pocket instruments. Curator of southern island. Influence and idea in a flurry: audio osmosis.
De la peau effaçable de Johnnie Regalado:
(Traduit par Louis-Félix Pellerin)
Psychic Pollution : le brouillard qui s'infiltre dans les crevasses de notre esprit, qui les remplit d'un morceau symphonique solo. Spatium Tympanum est jusqu'à maintenant la transmission la plus sombre, la plus profonde d'un homme omniprésent dans la scène musicale victorienne. Batteur faisant partie de bien des groupes solides. Bricoleur de rétroprojecteurs et d'instruments de poche. Conservateur de l'île du sud. Une rafale d'influence et d'idées : osmose audio.
Psychic Pollution – Gamma Boötis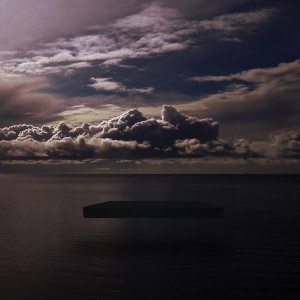 Black Walls
Communion
Toronto, ON
From the PTSD march of Jesse Locke:
Arising from the Paleolithic mist, one-man monolith Ken Reaume (a.k.a. Black Walls) obscures all hints of sunshine and big spins with his latest saga of overcast elegies. This funereal march floats above fields of headstones, stretching blackened tone poems to the point of oblivion. Strong contender for cover art of the year, and Liz Harris-level heartrend.
Du cortège de SSPT de Jesse Locke:
(Traduit dans l'ataraxie par Benoit Arcand)
Émergeant du brouillard paléolithique, l'homme-monolithe Ken Reaume (alias Black Walls) annihile toute possibilité d'ensoleillement ou de big spins avec sa dernière épopée d'oppressantes élégies. Cette marche funèbre plane sur un champ de stèles, étalant ses poèmes enténébrés jusqu'à l'amnésie. Prétendant sérieux au titre de pochette de l'année et porteur d'un accablement digne de Liz Harris.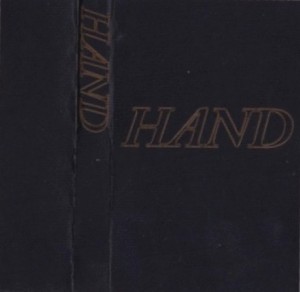 Hand
Civic Glout / Simonetta / Carry
(Self Released)
Kingston, ON
From the glout score of Javier Fuentes:
A vicious storm is gathering strength near the St. Lawrence. A mound of decaying amplifiers carries a distant hum that draws comfort to the impending chaos. A darkened skyline looms overtop waiting to drag itself open. Everything breaks in an instant. Bent notes fly around with mathematical precision channelled through maximum horsepower. The aftermath leaves everything buzzing and swelling. Follow the forecast and tune in to these excellent jams.
De la partition renfrognée de Javier Fuentes:
(Traduit par le fleuve agité de Julie Forget)
Une violente tempête reprend des forces près du Saint-Laurent. Un tas d'amplificateurs délabrés portent un fredonnement lointain qui procure un réconfort au chaos imminent. Un horizon assombri se dessine plus haut, attendant de s'étendre de tout son long. Tout se brise en un instant. Des notes courbées s'envolent avec une précision mathématique canalisée par des chevaux-vapeurs à la puissance maximum. Tout devient alors bourdonnements et crescendos houleux. Suivez les prévisions météorologiques et soyez à l'écoute de ces excellents rythmes.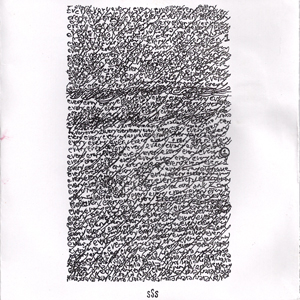 Matthew A. Wilkinson
sSs EP
(Self Released)
Grand Prairie, AB
From the magnetic fields of Jesse Locke:
Quick as a cricket, Grand Prairie's holiest warbler zaps us through the post with his latest enchantment. The sSs EP picks up right where the spellbinding Namers left off, spiraling into black echoes for a series of cinematic miniatures, scraped strings, plucked banjos and touched electronics. The creeping horror culminates in "Cen eTe neR", a nine-minute scorched earth awakening of cooing kitties and the post-rock dawn of its "secret song." Discover Alberta.
Des champs magnétiques de Jesse Locke: (Traduit par les chatons chantonnants de Maya Keshav)
Aussi vite qu'un grillon, le gazouilleur le plus sacré de Grand Prairie nous zigouille dans le courrier avec son dernier enchantement. L'EP sSs commence exactement où l'ensorcelant Namers a fini, en tourbillonnant dans les échos noirs pour une série de miniatures cinématographiques, de cordes grattées, de banjos frappés et d'électronique transformée. L'horreur insidieuse se termine par "Cen eTe neR", un éveil terre brûlée de neuf minutes, fait de chatons chantonnants et d'aube post-rock de sa "chanson secrète." Découvrez l'Alberta.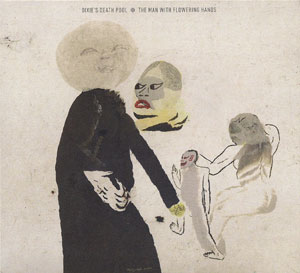 Dixie's Death Pool
The Man With Flowering Hands
Vancouver, BC
From the wilting wisps of Jesse Locke:
Shuffling and smiling through a moon-hung Ren. Faire when the dandelion wine has kicked in for the minstrels, electroacoustic jazzbo Lee Hutzulak dips into that crazy river. Tucked underneath his faded poncho, the twinkle-eyed lifeguard of Dixie's Death Pool unleashes a squadron of steam punk arachnids to undertake his mystical bidding. Rev up your electric flute, grab a Mackie Blackjack and get jiggy.
Du feu follet de Jesse Locke: (Traduit par les pissenlits pompettes de Maya Keshav)
En traînant les pieds et souriant à travers une Ren. Faire trempé de lune quand le vin de pissenlit a commencé d'affecter les ménestrels, le jazzbeau électroacoustique Lee Hutzulak saute dans ce rivière fou. Caché au-dessous de son poncho délavé, le sauveteur avec les éclats dans les yeux de Dixie's Death Pool déclenche un escadron d'arachnides steam-punk pour faire ses ordres mystiques. Alors montez en régime votre flûte électrique, prenez un Mackie Blackjack et dansez la gigue.
Dixie's Death Pool – Paper That Folds Itself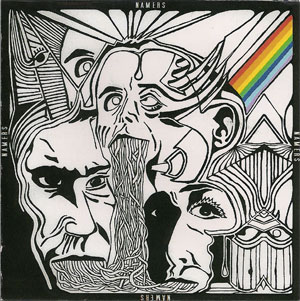 Matthew A. Wilkinson
Namers
(Self Released)
Grand Prairie, AB
From the brittle hands of Jesse Locke:
Surprise grip of the year. Softly diffusing from the northwestern margins of the Swan City (Grand Prairie), Matthew A. Wilkinson has upended Weird Canada HQ with his numinous folk incantations. Wordless murmurs melt into wasted drum circles, twinkling pianos and bent acoustic chant, as this boreal basement ritual summons malevolent deities of wavering gender. Songwriter, filmmaker and maybe even oracle, Wilkinson wields an unruly power. Lend him your ears.
Des mains cassantes de Jesse Locke: (Traduit par le rituel sous-sol de Maya Keshav)
C'est l'achat surprise de l'année. En émanant doucement des marges du nord-ouest de Swan City (Grand Prairie), Matthew A. Wilkinson a bouleversé le QG de Weird Canada avec ses invocations numineuses de folk. Les marmonnements sans mots fondent dans les cercles de percussion camées, les pianos scintillants et le chant tordu d'acoustique, pendant que ce rituel boréal du sous-sol fait apparaître les divinités malveillantes du genre fluctuant. Auteur-compositeur, cinéaste et même peut-être oracle, Wilkinson exerce un pouvoir ingérable. Écoutez ses histoires.
Matthew A. Wilkinson – Hand Over Hand
Matthew A. Wilkinson – Like This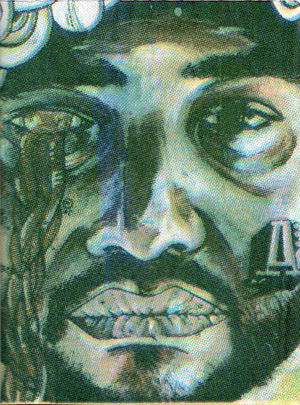 Ayal Senior
Hebrew Lips
Toronto, ON
From the perturbed sinusoids of Aaron Levin:
With a Perhacsian flare for vocal layery, Ayal Senior burns through sixteen candles of lysergic phantasia on this album of "SONGS." Hebrew Lips is a manic rally between meditative passages within the folk cosmos and a perturbed flexing of the pop continuum, most of this accomplished via wavering and unsettling synth drones amongst a clamor of guitar strokes and choral phasing. Heavy basement vibes permeate every surface in ways not heard since the moon reached its Stone Harbour. Beautiful die-cut packaging care-of the illustrious Beniffer Editions.
Des sinusoïdes troublées d'Aaron Levin: (Traduit par l'ambiance lourde de Maya Keshav)
Avec un talent Perhacsien pour les couches de chant, Ayal Senior brûle seize bougies de phantaisie lysergique avec cet album "SONGS". Hebrew Lips est un rallye frénétique entre les passages méditatifs du cosmos trad et une flexion troublée de la gamme de pop, accompli pour la plupart avec la fluctuation et les drones déconcertants de synthé parmi un chahut de coups de guitare et de phases vocales. L'ambiance lourde du sous-sol imprègnent chaque surface dans les façons pas entendues depuis que la lune a atteint son Stone Harbour. Un bel emballage découpé aux bons soins de l'illustre Beniffer Editions.
Ayal Senior – Falling Backwards in a Dream
---