Tag: virginie langlois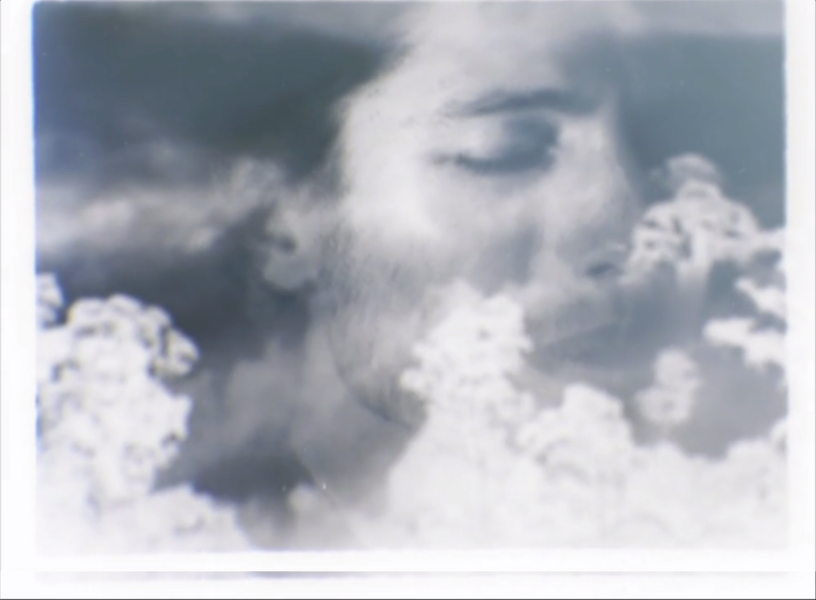 Robert Loveless and the Loveland Band
Go Beyond
(dir. Erin McDonald)
Halifax, NS
From the ebb of Brennan McCracken:
"Go beyond" urges Robert Loveless. Go beyond— permission given to feel, to get lost in Erin McDonald's doubly-exposed reels, to let yourself move a little in this band's glorious ebb and flow. Go beyond— a willing to do something, make something, fill up the time while it's here. Go beyond— an invitation to pass through the fog toward dawn.
Du flux et reflux de Brennan McCracken:
(Traduit par la double exposition de Virginie Langlois)
"Go beyond", aller au-delà : c'est ce que Robert Loveless nous exhorte à faire. Aller au-delà, comme une autorisation qui nous serait donnée de ressentir, de se perdre dans les bandes de films doublements exposées d'Erin McDonald, de se laisser dériver au rythme du flux et du reflux de ce groupe. Aller au-delà, comme une volonté de faire quelque chose, d'occuper son temps pendant que c'est encore possible. Aller au-delà, comme une invitation à traverser le brouillard pour atteindre l'aube.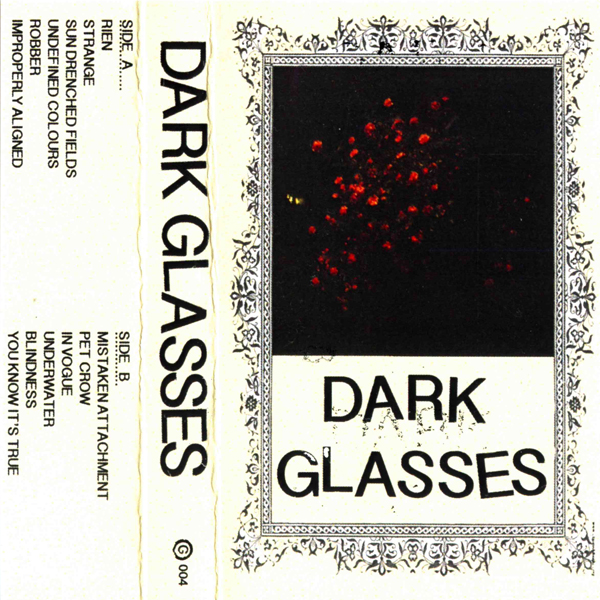 Dark Glasses
Dark Glasses
(Gary Cassettes)
Victoria, BC
From the tinted glass of Johnnie Regalado:
Slow things down and take a look at the world through a slightly darker hue. Fountain bassist, Declan Hughes, steps out from the shadows and into the shade with his debut release as Dark Glasses. A gathering of Victoria's post-punk usual suspects, this finely crafted tape is full of tunes that mutate from brooding, moody melodies into a perpetual downtempo dance party.
Des verres teintés de Johnnie Regalado:
(Traduit avec la tonalité légèrement plus sombre de Virginie Langlois)
Ralentissez la cadence et observez le monde habillé d'une tonalité légèrement plus sombre. Declan Hughes, bassiste de Fountain, sort de l'ombre sans s'exposer au soleil pour autant avec ce premier album du groupe Dark Glasses. Rassemblement des habituels suspects de la scène post-punk de Victoria, cette cassette finement ciselée regorge de chansons alternant entre mélodies sombres et maussades et musiques dansantes au downtempo perpétuel.
Dark Glasses – Mistaken Attachment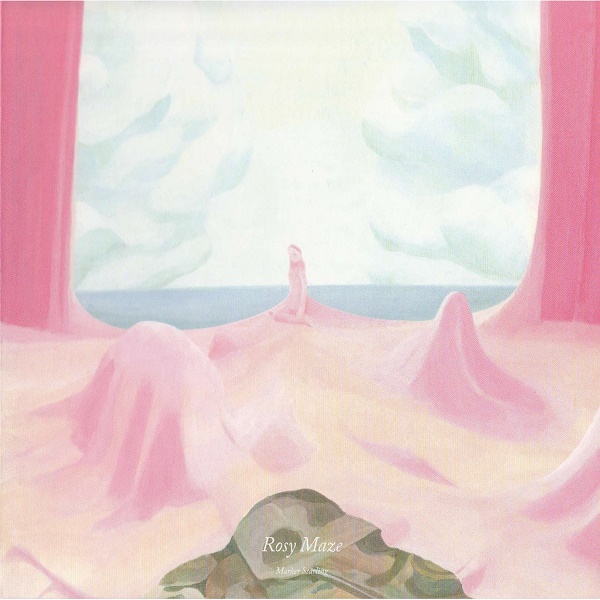 Marker Starling
Rosy Maze
Toronto, ON
From the Bodacious Bod of Bobby Andrews:
"Rosy Maze" is a soft fusion of noise brought together by a voice that evokes a plethora of emotional response. Toronto's Marker Starling gently shakes the morning with the incredibly diverse soundscapes found within this album. A provocative collection of free-flowing songs effectively create an atmospheric realm that challenges the limits of lounge music. Incorporating tremendously reflective lyrical composition sung out with timeless melodies creating a terminally-chill album perfect for relaxation, meditation and reflection.
Du corps fabuleux de Bobby Andrews:
(Traduit par la fusion en douceur de Virginie Langlois)
« Rosy Maze » est une fusion en douceur de musique bruitiste portée par une voix évoquant une pléthore de réponses émotionnelles. Marker Starling, de Toronto , secoue gentiment le matin avec des sonorités incroyablement diverses. Ce recueil provocateur de chansons libres arrive à créer un espace atmosphérique qui repousse les limites de la musique lounge. En combinant compositions lyriques extrêmement réfléchies et mélodies intemporelles, Starline a construit un album ultimement zen idéal pour la relaxation, la méditation et la réflexion.
Marker Starling – Flower of Laughter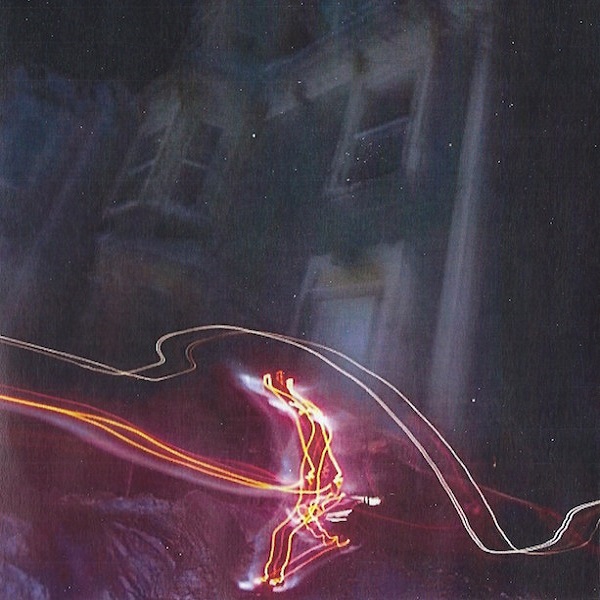 Sleepy
Asleep at the Switch
St. John's, NL
From the bottomless pint of Mike Roy:
Under the moniker Sleepy, Newfoundland's Dan Greene has created a beautiful composite of East Coast sounds for his project entitled Asleep at the Switch. The undeniable influences of power pop ingenues effortlessly combine with the fuzz of 90s garage rock crusaders, but Greene makes the sound all his own by contributing well-crafted lyrics and haunting melodies. You may try to resist the symphonic spell Asleep at the Switch casts upon you, you will soon find yourself caught under its hypnotic sway.
De la pinte sans fond de Mike Roy:
(Traduit sous influence par Virginie Langlois)
Sous le sobriquet Sleepy, Dan Greene, originaire de Terre-Neuve, a élaboré un magnifique composite du son de la côte Est pour son projet intitulé Asleep at the Switch. Les influences indéniables des ingénues power pop côtoient allègrement le fuzz des croisés du garage rock des années 90, mais Greene a su se créer un son bien à lui grâce à des paroles soignées et des mélodies obsédantes. Vous pouvez tenter de résister au charme symphonique de Asleep at the Switch mais vous n'aurez d'autre choix que de succomber à son emprise hypnotique.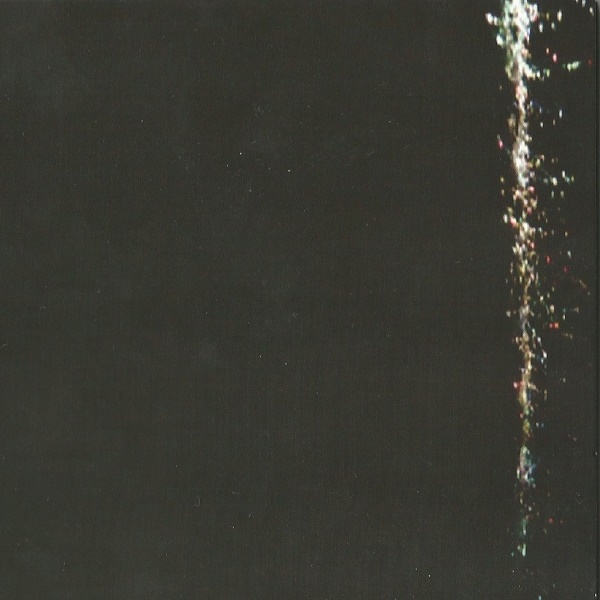 Mid Pines
Year of the Horse
(Self-Released)
Richmond Hill, ON
From the head and heart of Mark Anthony Brennan:
It's audaciousness, no less. Like playing a synthesizer in a cathedral or a harpsichord at a death metal concert. Mid Pines, you are insistent, although not pushy. Yes, we get it. Thanks. Floating on gently undulating waves of synth, idly dreaming, while a breeze of rhythm steadily pushes you to the shores of logic. Here, the intellectual and the emotional are autonomous but not entirely independent of one another. They don't necessarily pull in opposite directions.
De la tête et du cœur d' Mark Anthony Brennan:
(Traduit par l'intellectuel et l'émotionnel de Virginie Langlois)
C'est de l'audace, rien de moins. Comme jouer du synthétiseur dans une cathédrale ou du clavecin à un concert de death metal. Mid Pines, vous êtes insistants, sans pour autant être bourrins. Oui, on a compris. Merci. Flottant sur des vagues de synthé ondulant délicatement, se contentant de rêver, alors qu'une brise de rythme vous pousse progressivement vers les rives de la logique. Ici, l'intellectuel et l'émotionnel sont autonomes mais pas totalement indépendants l'un de l'autre. Ils ne tirent pas nécessairement dans des directions opposées.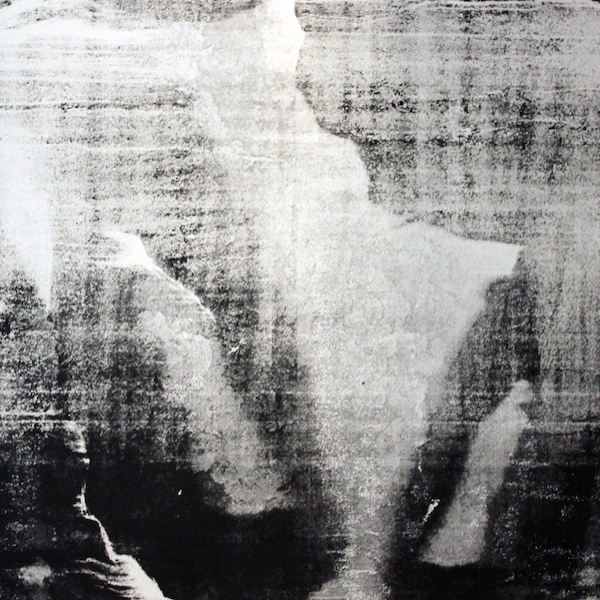 Lindsay Dobbin
Arrival
(Phinery)
Halifax, NS
From the residue of Jonathan Park:
Nothing has been so real yet so hauntingly fractured. It's hard to grasp any sort of detail aside from grainy, transparent images. A presence is felt but you cannot see faces. It's headed toward a shadowed entranceway. You have arrived at the opening and are swallowed whole by the deep within.
Des résidus de Jonathan Park:
(Traduit par L. François)
Rien n'a été aussi réel tout en étant aussi magnifiquement fracturé. Difficile de saisir de quelconques détails si ce n'est des images granuleuses transparentes. On ressent une présence mais impossible de voir les visages. On se dirige vers une porte d'entrée sombre. On arrive à l'entrée pour être aussitôt aspiré tout entier vers les profondeurs.

Lindsay Dobbin – Guided Memory / Residue (excerpt)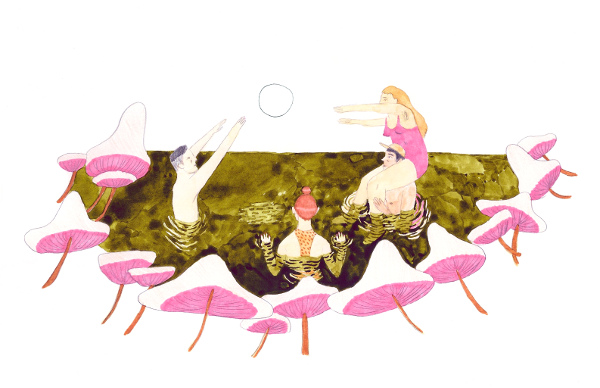 SappyFest 9 :: SappyFest is my favourite music festival in the whole wide world. I know many others who feel the same way. From the top of Bridge Street we exclaim, "As long as there is a SappyFest, I will be there!"
SappyFest 9
August 1-3, 2014
Sackville, NB
From the book of love of Kevin Brasier:
Illustrations by Louise Reimer
Photos by Colin Medley and Rico Moran
SappyFest is my favourite music festival in the whole wide world. I know many others who feel the same way. From the top of Bridge Street we exclaim, "As long as there is a SappyFest, I will be there!" It will always be more than the sum of its parts. It is a migration, a homecoming, and a reunion. And to think we nearly lost this piece of swamp magic.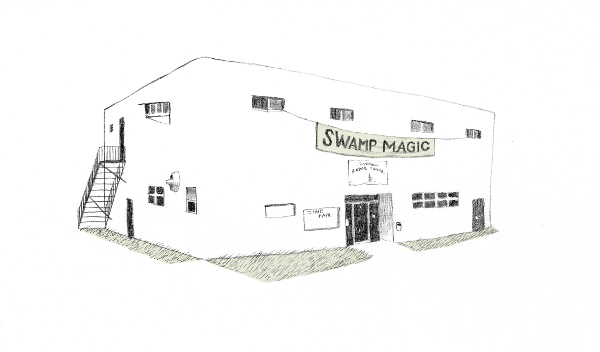 "Welcome Home!" – Jon Claytor (SappyFest co-creator)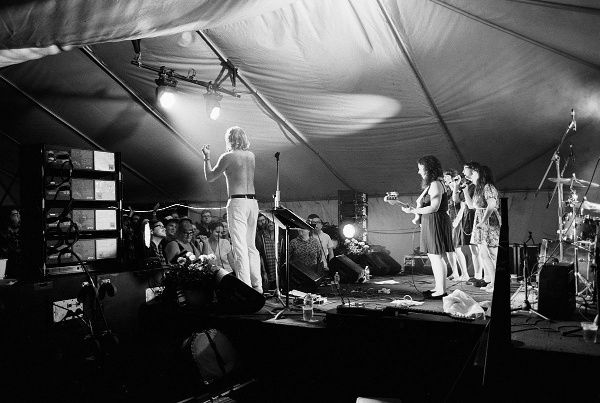 Photo: Colin Medley
"Is there any way we can get in to see COOL? I just want to see COOL!" – Jesse Locke
<<< read more >>>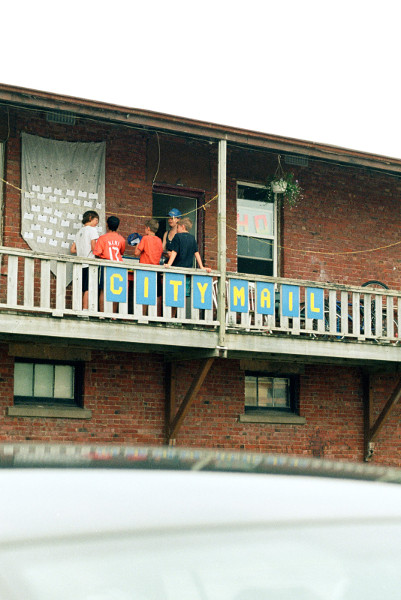 "You've got mail!" – City Mail delivery kids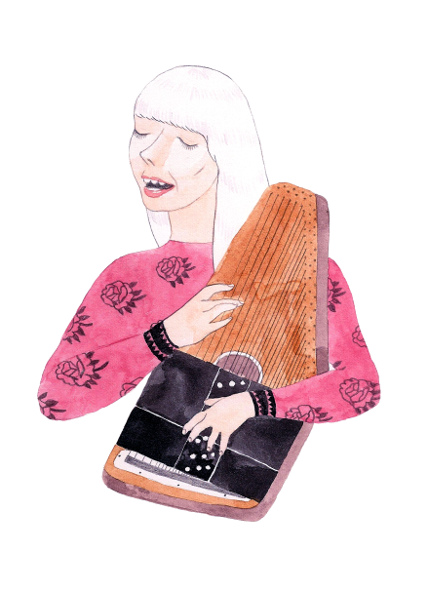 "Everyone I talked to had a different favourite band. That's what makes this an amazing festival." – David Lander (Kazoo)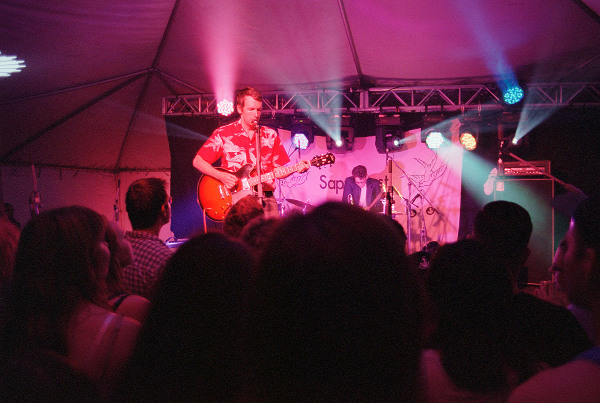 "Dude! I'm so happy and stoked that I'm, like, getting that pain in my chest like that time at Lawnya Vanya." – Lucy Niles (The Mouthbreathers)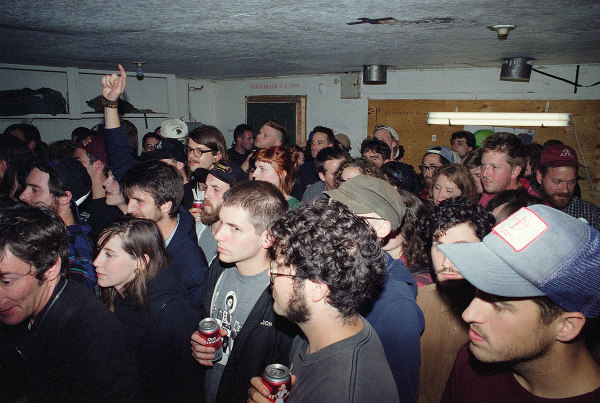 "I think I finally 'get' SappyFest" – Paul Lawton (The Ketamines)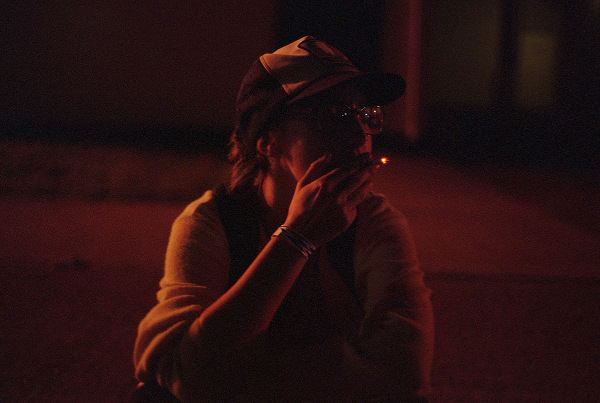 "When the festival was over, I couldn't stop sobbing. I went over to Thunder & Lightning, and Jon asked me what I was having. 'Gin and Tears'." – Joni Andrews (Sappy board member and organizer)
Tiré du livre d'amour de Kevin Brasier:
Illustrations de Louise Reimer
Photos de Colin Medley et Rico Moran
(Traduit par Virginie Langlois)
SappyFest est le festival de musique que j'aime le plus au monde. Et je ne suis pas le seul à le penser. Du haut de la rue Bridge, nous nous exclamons : « Tant que le SappyFest existera, je serai là! ». SappyFest sera toujours bien plus que la simple addition de ses composantes. C'est une migration, un retour aux sources et un rassemblement. Dire que l'on a failli perdre ce petit bijou…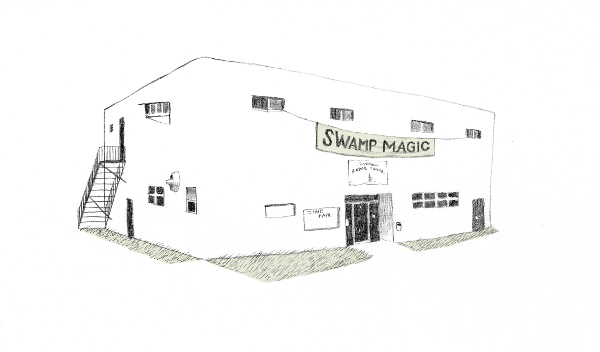 « Bienvenue chez vous! » – Jon Claytor (co-créateur de SappyFest)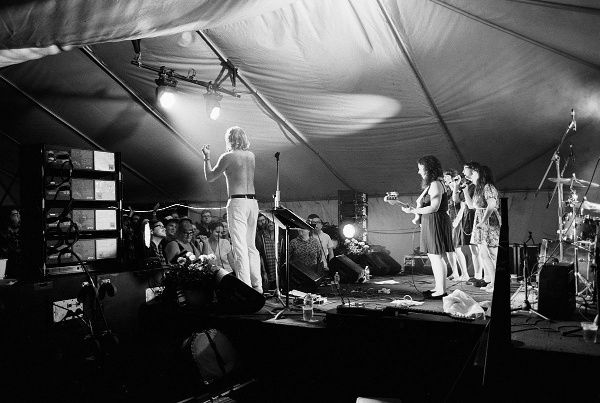 Photo: Colin Medley
« Est-ce qu'il y a un moyen d'entrer pour voir COOL? Je veux juste voir COOL! » – Jesse Locke
<<< la suite >>>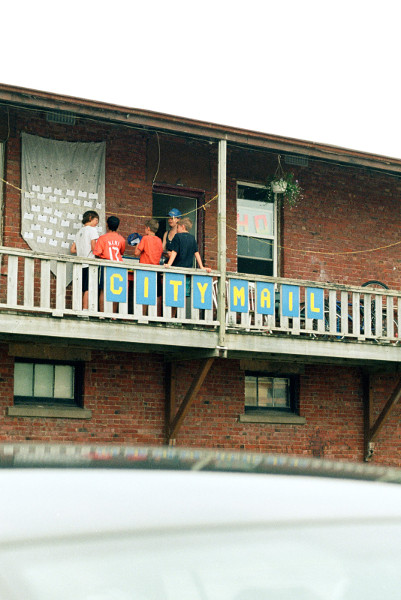 « Du courrier pour vous! » – Les enfants livrent le courrier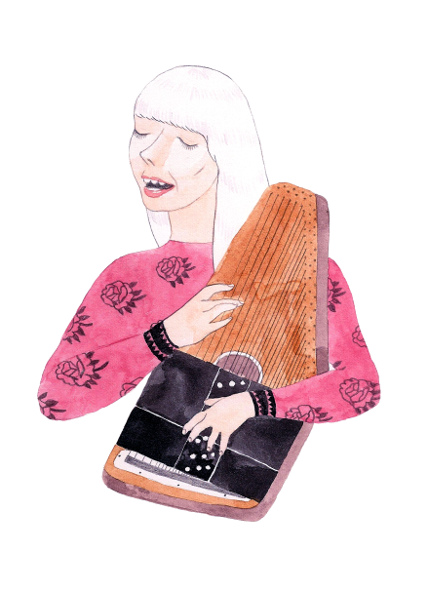 « Tous ceux à qui j'ai parlé avaient un groupe préféré différent. C'est cela qui fait que ce festival est génial. » – David Lander (Kazoo)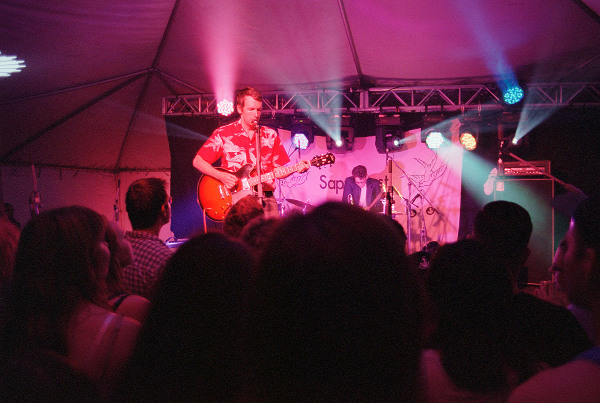 « Je suis tellement contente et excitée que je ressens la même douleur dans la poitrine que celle que j'ai ressentie à Lawnya Vanya. » – Lucy Niles (The Mouthbreathers)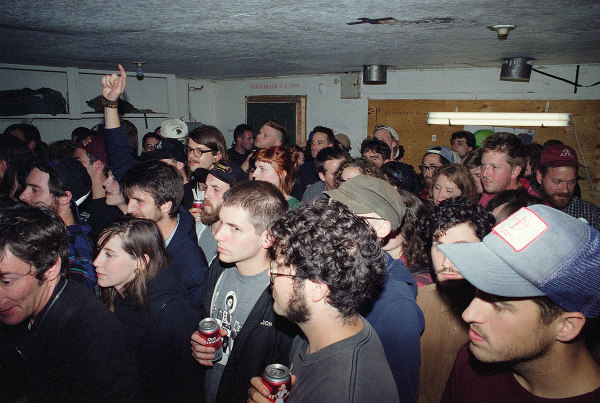 « Je pense que je comprends enfin SappyFest » – Paul Lawton (The Ketamines)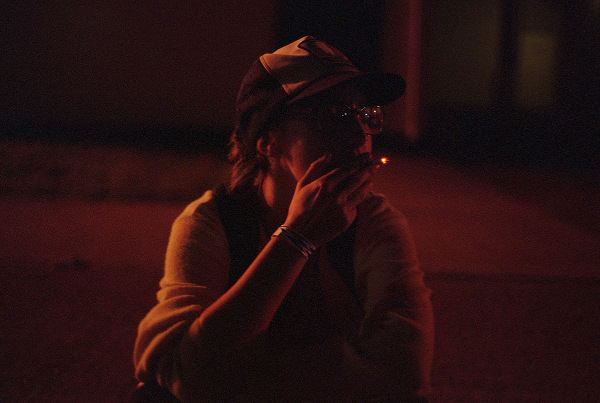 « Quand le festival s'est terminé, je ne pouvais pas m'arrêter de sangloter. Je suis allée à Thunder & Lightning et Jon m'a demandé ce que je voulais commander. Je lui ai dit : 'Gin and Tears'. » – Joni Andrews (membre et organisatrice de Sappy)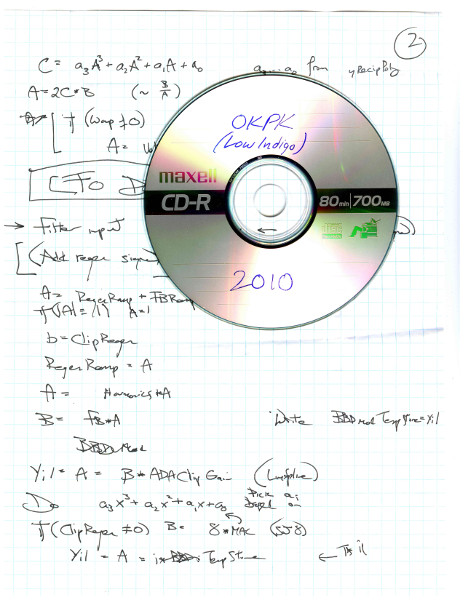 From the four season rotation of Johnnie Regalado:
A years always seem to start off at its darkest. Life mostly lived under blacklight. White winter fallacy and an overdose of halogen. Arms outstretched to stumble until you're once again voyaging down that unseen pathway. A spring that propels you out of the stream and into a pursuit of light. Where things can be different. Where things can be alright. Squint in your pursuit of spectral seasons past. The search for the perfect summer. When was the last time weather lived up to your bone memory? We can keep doing laps of the sun until we get things right. Luckily life's spirals are just another kind of loop on which you can build beats.
Des quatre saisons de Johnnie Regalado:
(Traduit par Virginie Langlois)
On dirait qu'une année commence toujours à son niveau le plus sombre. Que l'on a passé la majeure partie de son temps sous la lumière noire. Hiver blanc fallacieux et overdose d'halogène. Les bras tendus pour avancer de façon hésitante jusqu'à emprunter de nouveau ce sentier dissimulé. Un ressort qui nous propulse hors du courant et nous lance à la poursuite de la lumière. Là où les choses peuvent se passer différemment. Où elles sont à leur place. Réfléchissez un peu à votre expérience des saisons spectrales. La quête de l'été parfait. La dernière fois que le temps vous a marqué dans la chair, c'était quand? On peut toujours attendre les prochaines rotations autour du soleil jusqu'à ce que les choses aillent mieux. Heureusement les spirales de la vie sont elles aussi des sortes de boucles qui nous permettent de bâtir des rythmes.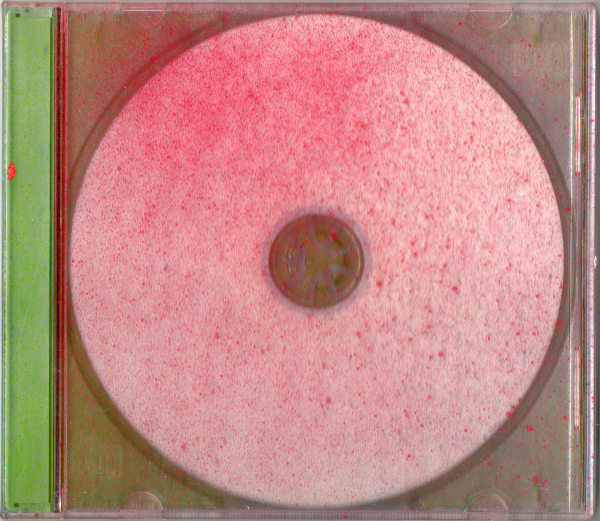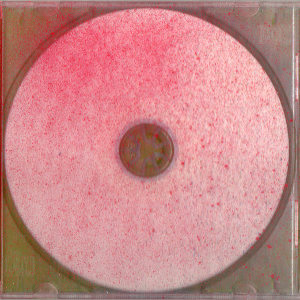 Gravitons
Raw Reads
Toronto, ON
From the relentless uppercuts of Kevin Hainey:
Released spray painted in immaculate CDR format way back in the glorious and fruitful days of Toronto's converging avant-garde and noise scenes circa 2007, Raw Reads showcases Gravitons at the pinnacle of their intent — scorching free noise guitar that can't settle on a fret, let alone a board, blistering out of Jill Aston's petite and pummelling hands, and free jazz drums that dance and kick and roll and crash without ever settling down on any grooves, from the gifted mind and soul of Mani Mazinani.
Gravitons have been a long running staple of Toronto's chin scratcher scene, despite their relatively sporadic quietness on the assault front these days (Mani and Jill were recently married, by way of congratulations… so they've got other things in life and art going on, let me assure you). The two 30-minute runs headlong into the sun documented upon Raw Reads, however, can stand as undying testament to what Gravitons have accomplished and will undoubtedly fire up again when they feel the need. Until then, there is lots from these two cats on their Free Market Records website for you to collect and enjoy.
Des uppercuts implacables de Kevin Hainey:
(Traduit par le silence sporadique de Virginie Langlois)
Sorti peint à la bombe en format CDR immaculé à l'époque glorieuse des scènes avant-gardistes et bruitistes convergentes de Toronto vers 2007, Raw Reads présente Gravitons au sommet de son art : des riffs de guitares bouillantes provenant des mains menues et pétries de Jill Aston, et une batterie free jazz qui danse et percute sans jamais s'assagir sur aucun rythme, provenant de l'esprit et de l'âme surdoués de Mani Maziani.
Gravitons est un groupe qui sévit depuis pas mal de temps sur la scène torontoise, malgré leur silence relativement sporadique ces derniers temps (Mani et Jill se sont mariés récemment, félicitations au fait… alors je peux vous assurer qu'ils ont d'autres chats à fouetter dans la vie et dans le domaine artistique…). Les deux morceaux de 30 minutes foncent tête baissée vers le soleil sur Raw Reads, un testament éternel de ce que Gravitons a accompli et qui ne manquera pas de jaillir à nouveau lorsque le besoin se fera sentir. En attendant, il y a beaucoup à apprendre sur ces deux chats sur leur site Web Free Market Records. À lire sans modération!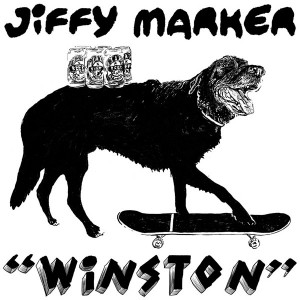 Jiffy Marker
Winston
Vancouver, BC
From the whiskery jowls of Bryce Warners:
Claiming lines of descent back to the '90s Bay Area, Jiffy Marker spew pop punk — as in, Mom 'n Pop punk. This is what happens when dirty skater boys become dirty skater men. Complaints include Facebook romance and bad texting etiquette, with some good old-fashioned relationship angst (see "Heartbreaker") and bittersweet memories of new love (see "Back in Time") to maintain shelf-life. With tongues planted firmly in whiskery jowls, Jiffy Marker imprint unwashably catchy hooks and indelible one-liners on the listener's brain. For use in a well-ventilated area only.
Des bajoues barbues de Bryce Warners:
(Traduit par le flot de Virginie Langlois)
Dans la lignée de ce qui faisait dans le quartier de Bay dans les années 90, Jiffy Marker déverse du punk pop — le punk de papa-maman en fait. Voilà ce qui arrive quand les sales petits garçons skateurs prennent de l'âge. On y critique les relations sentimentales à l'ère de Facebook et les mauvaises manières en matière de messages textes. Les frustrations liées aux bonnes vieilles relations « à l'ancienne » ne sont pas en reste (voir « Heartbreaker »), ni les souvenirs doux-amers d'un nouvel amour (voir « Back in Time »), histoire de se maintenir à flot. La langue bien implantée derrière des bajoues barbues, Jiffy Marker imprime une marque indélébile dans l'esprit de tous ceux et celles qui l'écoutent. À écouter dans une pièce bien ventilée exclusivement.
---