Tag: violin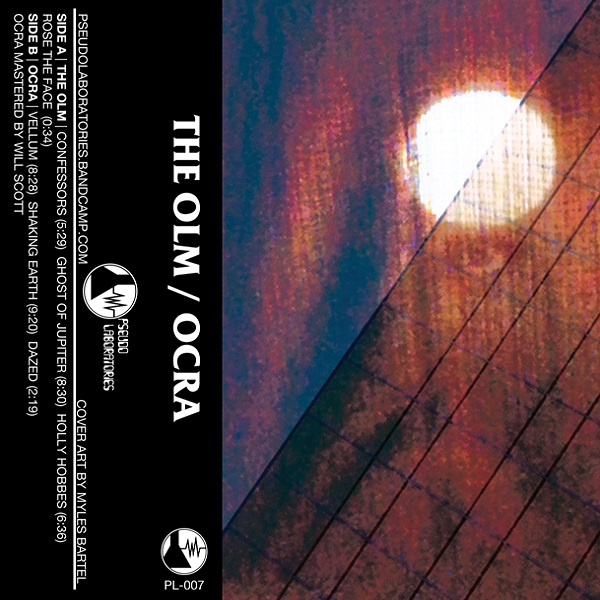 The Olm / Ocra
The Olm / Ocra
Edmonton, AB
From the timeluscent west of Heather Lune:
The Olm moans like a metal wraith, a fossil of the prehistoric ocean that lives in the mountains – badland epigrams malformed. They're a beacon sculling over the solid hide of the skyline, where the sea is held inside sun-risen fumes.
The Ocra hears a ghastly echo of our industrious carvings. Inscriptions knocking into the wind of falling bodies, the mechanisms used to slip through tap dancing waves. The scraping, digging, probing, mining. The generations, the millenia – waterbed bones compressing into an arid ocean floor.
Belonging to us, as we to it, a locked-soul.
Par l'ouest tempslucide de Heather Lune:
(Traduit par l'écho ésotérique des vents ténébreux d' Émily Traichel)
L'Olm gémit comme un spectre en métal, un fossile venu de l'océan préhistorique qui vit dans les montagnes – épigrammes malformées des badlands. Il y a un flambeau qui godille sur la peau solide de l'horizon, où la mer est enfermée dans des émanations solaires.
L'Ocra entend un écho épouvantable de gravures industrieuses. Des inscriptions cognent dans le vent de corps en chute, les mécanismes employés afin de glisser à travers les vagues qui dansent la claquette. Le grattage, creusage, sondage, l'exploitation minière. Les générations, les millénaires – les os du lit d'un fleuve qui se blottissent dans un fond d'océan aride.
Nous appartenant, comme on leur appartient, une âme-barrée.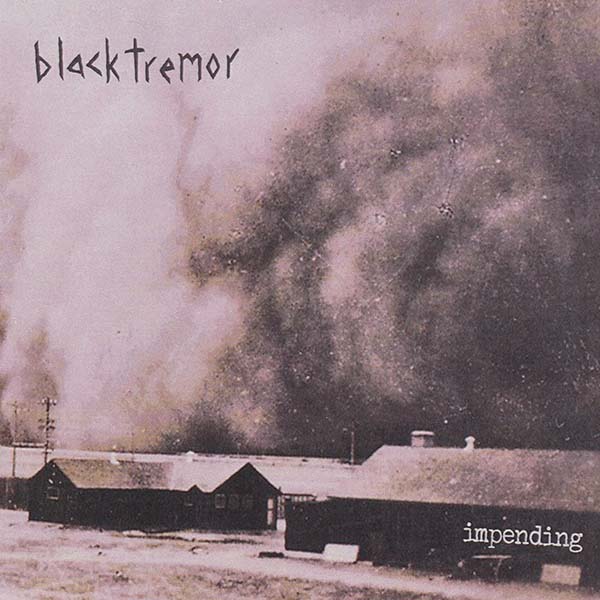 Black Tremor
Impending
(Self Released)
Saskatoon, SK
From the heavy, heavy light of Joshua Robinson:
Like older siblings, they are flame. Dancing at the mouth of the end of it all. Cracks in the welkin overhead; impending kismet. Noumena in mirrors. Siimilar yet singular, gaining reverence for a rapture forced rather than happened upon; conjured rather than readily given; spliced, destroyed and put back together again, all while calamity whispers unto itself that the break in the storm is the end of the beginning of the end. The blackening tremors below allude to the baser animism in us all; rattled, reckoned; the chasm is all that matters. We are all heavy in the light.
Par la lourde, lourde lumière de Joshua Robinson:
(Traduit par la tête animale d' Émily Traichel)
Comme les aînés de la famille, ils pètent le feu. Dansant là où la fin de tout débouche. Des fentes dans la voûte céleste; le destin imminent. Noumènes dans les miroirs. Semblables, mais singuliers, gagnant une révérence pour une extase forcée plutôt que tombée dessus; conjurée plutôt que donnée; épissée, détruite et à nouveau reconstruite, tandis que la calamité se chuchote que l'éclaircie après l'orage est la fin du début de la fin. Les tremblements noircissant d'en bas font allusion à l'animisme infâme à l'intérieur de nous tous; secoué, calculé; le gouffre est tout ce qui compte. Nous sommes tous lourd dans la lumière.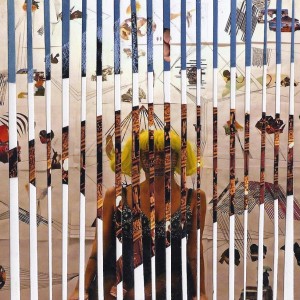 Comma I
Regurgitation//Excavation
(Self Released)
Montréal, QC
From the commercial mouth of Javier Fuentes:
Buried above ground. Redundant gestures pile on weight to a motionless state. The commercial mouth feeds itself with the leftover waste of the stunned crowd. We remain waiting to be excavated from this stoic spiral. What powerful device could uncover the dirt sticking to our eyelids? Cyclone-like brushes from a charging drum spur us into action first. Broken samplers fling debris towards the scene as a wash of noise cleans our ears to a long lost quality. We burrow further into the ground in order to get back out to freedom again. There's a welcome wagon on the other side of this awakening. Hop aboard.
De la bouche commerciale de Javier Fuentes:
(Traduit par les yeux affairés de Joannie Pharand)
Enterré au-dessus du sol. Des mouvements répétitifs s'empilent sur une pesanteur jusqu'à l'immobilité. La bouche commerciale se nourrit des déchets restants de la foule stupéfaite. Nous attendons d'être extraits de cette spirale stoïque. Quel engin assez puissant pourrait découvrir la saleté qui nous colle aux paupières? C'est le contact déferlant d'un tambour prêt à attaquer qui nous met en action. Des échantillons brisés jaillissent en direction de la scène tandis qu'on se fait bercer par les bruits qui nous nettoient les oreilles jusqu'à une essence longtemps perdue. Nous creusons sous la terre de plus belle pour en ressortir vers une nouvelle liberté. Un accueil chaleureux nous attend de l'autre côté de ce renouveau. Montez à bord.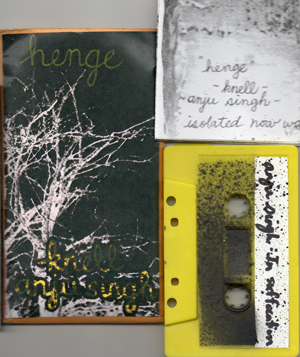 Anju Singh / Knell
Henge
Vancouver, BC
Take two talented women in the experimental foray. Give them a side of C30. If you're lucky you'll end up with something close to Henge; two sides of atypically-driven drone. Anju Singh (of AHNA) delivers a quarter-hour piece of violin static that patiently builds into multi-feedback noise-scapes; effectively rendering the previous 14 minutes of your existence into a zone of bewilderment. On the flip we have Knell, an interesting side project of Mint Records recording artist Kellarissa, venturing deep within the rarely charted territory of vocal looping. This is not classical choral material; her voice is quickly fractured into subliminal jet-streams of ambience whose minute being coalesces within various meditative drone-states. Both sides of Henge have the same weird attention-sucking immediacy despite being unassuming and "mellow." Another brilliant addition to the ever-growing Isolated Now Waves catalog.
Prenez deux femmes talentueuses dans le raid expérimental. Donnez-leur un morceau de C30. Si vous êtes chanceux, vous allez finir avec quelque chose près de Henge; deux côtés d'un drone atypiquement passioné*. Anju Singh (de AHNA) livre une pièce de violon statique d'un quart-d'heure qui se contruit patiemment en une hampe de bruit à plusieurs réactions*; rendant effectivement les précédentes 14 minutes de votre existence en une zone d'ahurissement. D'un autre côté, nous avons Knell, un intéressant projet en parallèle de Mint Records enregistrant l'artiste Kellarissa, s'aventurant profondément dans les territoires rarement explorés des boucles de chants. Ce n'est pas du matériel de chorale classique; sa voix est rapidement fracturée en jets subliminaux d'atmosphère duquel l'instant présent se fond parmi les états de drones méditatifs variés. Les deux côtés de Henge ont l'étrange urgence similaire qui attire l'attention malgré qu'ils soient modestes et ''mélodieux''. Une autre addition brillante pour le toujours grandissant catalogue Isolated Now Waves.
---