Tag: vinyl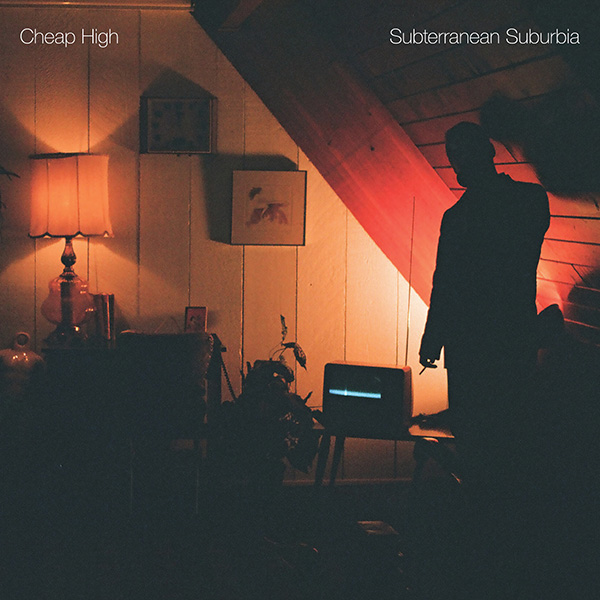 Cheap High
Subterranean Suburbia
Abbotsford, BC // Vancouver, BC
From the illicit parents' basement of Kyle Valade:
Winter nights vectoring towards Vancouver, phone dead, music loud over smoke being sucked out the window, airdrumming the cold from your hands. This band calls themselves suburban, but at least two of the members have been playing around the city for seven years. Cheap High have existed for about three. _Subterranean Suburbia_ is their first full-length and marks the debut of Dipstick Records – so you can be sure the onslaught is measured and explosive. Good thing, because it'll probably be a long time before I change the CD in my car.
De la cave parentale illicite de Kyle Valade:
(Traduit par les doigts frigorifiés de Jessica Grenier)
Les nuits hivernales se dirigent vers Vancouver. Ton cellulaire est mort. De la musique puissante écrase la fumée, qui s'échappe par la fenêtre ouverte. Tu réchauffes tes mains en jouant du airdrum. Ce groupe se dit banlieusard, mais au moins deux de ses membres jouent en ville depuis sept ans – et Cheap High existe depuis trois. _Subterranean Suburbia_ est leur premier album complet, et il inaugure Dipstick Records. Donc, l'assaut est assurément calculé et explosif. C'est une bonne chose, parce que je ne changerai pas le CD dans ma voiture avant un bon moment.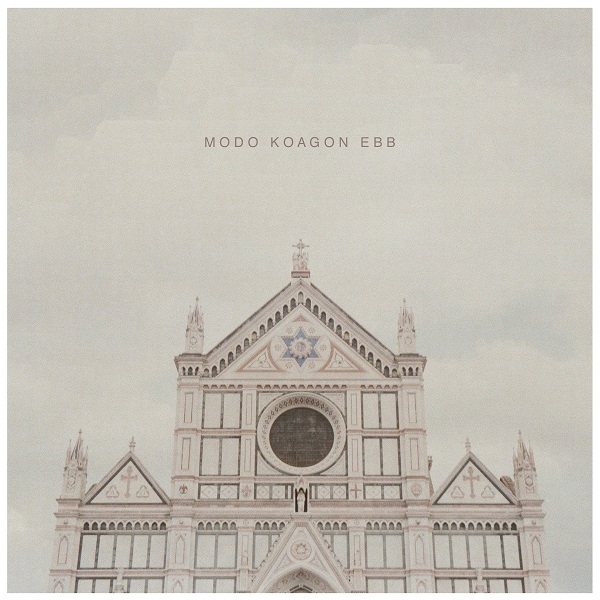 Modo Koagon
Ebb
(Self-Released)
Guelph, ON
From the last breath of Heather Lune:
The field recordist curls up after a long life and goes to sleep. The moment – the fall – the rise – the bridge – the break – eternally suspended in the midst of infinite sound.
A toy xylophone, screaming shoreline wind, liquid sliding on skin, dead radio whirling the drain, while stirring the spoon chinks the glass, razors buzz, the jazz cd skips, the car and the sound the land makes as you pass through it, insects in trees, blades on ice, the gutters melting, tapping typewriter, the beep of the life support machine, the clock on the wall.
You discover the moment of death – that split second before the jump, forever.
Du dernier souffle de Heather Lune:
(Traduit par le gargarisme salé de Julie Mayer)
Le preneur de son se pelotonne après une longue vie et s'endort. L'instant – la chute – l'ascension – la transition – la rupture – l'homme est éternellement suspendu au milieu d'un son infini.
Un xylophone jouet, le hurlement du vent en provenance du rivage, le glissement d'un liquide sur la peau, une radio à plat s'écoule en tourbillons par la bonde, la cuillère fait tinter le verre lorsqu'on la remue, des rasoirs qui bourdonnent, le CD de jazz saute, l'auto et le son que la terre produit alors que vous passez dessus, les insectes dans les arbres, des lames de patin sur la glace, des gouttières fondent, les bruits de frappe d'une machine à écrire, les bips de l'appareil veillant au maintien des fonctions vitales, l'horloge accrochée au mur.
Vous découvrez l'instant de la mort – cette fraction de seconde avant le grand saut, à jamais.
Modo Koagon – Ebb (For Wilhelm and Ellen)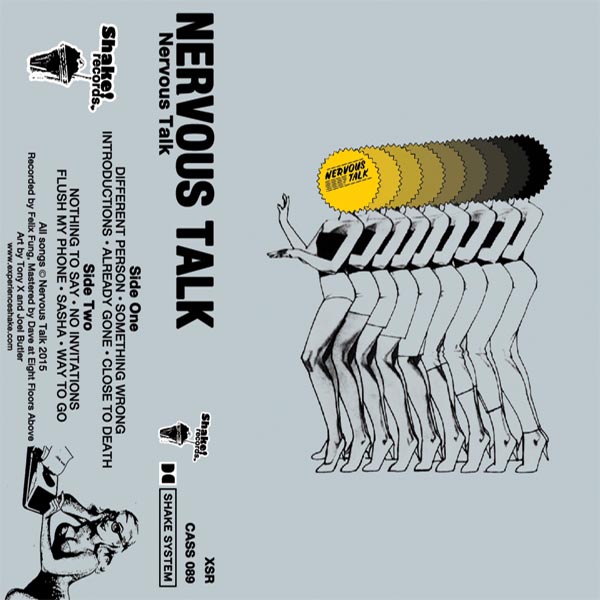 Nervous Talk
Nervous Talk
Vancouver, BC
From the rat face of Kyle Valade:
Nervous Talk's self-titled tape is a violent daydream on a Friday afternoon. Listening at work, you'll have no choice but to play some ferocious air drums while the guitar player throws in tastefully flashy touches all over the place. There's some 60's and 70's ground up and thrown into the mix, but you'll find yourself pining for going from show to show down Hastings. Walking late through the Downtown Eastside with its concrete, rats, and shipping containers, intersecting with pals you only see at shows, heading outside between bands, and listening to the real thing.
De la face de rat de Kyle Valade:
(Traduit par Sergio Calla)
La bande audio éponyme de Nervous Talk est une violente rêverie d'un vendredi après-midi. L'écoute au travail donne le gout de jouer sauvagement à la batterie invisible, alors que le guitariste démontre avec vigueur, son gout « tape à l'œil » charmant. Le mélange des années 60 et 70, donne envie de faire la tournée des spectacles le long du boulevard Hastings. Se promener tard à l'est d'un centre-ville tout en béton, les rats et les conteneurs d'expédition, croisant des copains que vous ne voyez que pendant l'entracte des shows tout en écoutant ce qui est authentique.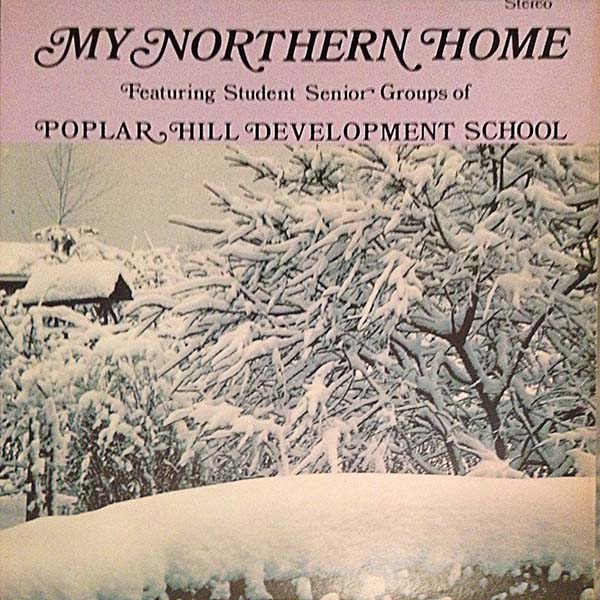 Poplar Hill Development School
My Northern Home
(Self Released)
Poplar Hill, ON
originally released: 1972
From the feverish mind of Charlotte:
Located near the Manitoba-Ontario border is Poplar Hill, home to the Anishnaabe (Ojibway) Poplar Hill First Nation. Many of the children there attended the Poplar Hill Development School, an Indian Residential school that operated between 1962 and 1989. A quick Google search shows that many survivors have spoken openly about their experience, the good and the bad, but no one mentions the audio record of the experienced pain. To mark its tenth anniversary, the school released a 12-inch vinyl record called My Northern Home, which features fifteen recorded songs that had been sung by the children of Poplar Hill Development School between 1969 and 1972. Yet, as I scavenged for even a hint of information about its recordings or release, its existence seemed doubtful except for the fact that I had held the vinyl in my own two hands and heard it playback through my speakers as the needle took a plastic ride through history.
Of the fifteen songs, two were sung in Cree, a surprising feature considering the total suppression of Indigenous languages in residential schools, but even the Cree song "Down At The Cross" suggests a Western religious theme. If not exploring Christian teachings of Jesus Christ, the songs mentioned the land, the seasons or school life. As much as My Northern Home may feel like salt poured into open wounds, the powerful sound of these voices is an important learning experience to share. These songs eerily capture an oppressive past so distant, yet so near; they are acapella time capsules that run through the veins of Indigenous cultures and the current issues that echo so loudly.
De l'esprit fiévreux de Charlotte:
(Traduit par Jessica Grenier)
Poplar Hill est située près de la frontière entre l'Ontario et le Manitoba. La Première Nation Anishnaabe (Ojibway) de Poplar Hill y habite. Là-bas, de nombreux enfants ont étudié à la Poplar Hill Development School, un pensionnat indien qui a été en activité entre 1962 et 1989. Une rapide recherche sur Google montre que plusieurs survivants ont parlé ouvertement de leur expérience, tant du bon que du mauvais, mais personne ne mentionne l'enregistrement audio de la douleur vécue. Pour souligner son dixième anniversaire, l'école avait lancé un vinyle 12'' intitulé My Northern Home, qui comprenait quinze pistes chantées par les enfants de l'école entre 1969 et 1972. Mais, alors que je recherche toujours activement des informations sur cet enregistrement, son existence même semble incertaine, si ce n'est que j'ai tenu le vinyle dans mes propres mains et que j'ai entendu le son sortir de mes haut-parleurs au rythme de l'aiguille en plastique remontant le cours de l'histoire.
Deux des quinze chansons étaient chantées en Cri, ce qui est étonnant si l'on considère l'interdiction totale des langues indigènes dans les pensionnats, mais même la chanson en cri « Down At The Cross » suggère un thème religieux de l'Ouest. Quand elles ne traitaient pas des enseignements chrétiens de Jésus Christ, les chansons mentionnaient la terre, les saisons et la vie à l'école. Bien que My Northern Home puisse être vu comme du sel versé sur des plaies ouvertes, une leçon importante peut être tirée de ces voix au son puissant. Ces chansons sont la sinistre capture d'un passé oppressant éloigné, mais proche à la fois; elles sont des capsules temporelles a capella qui coulent tant dans les veines des cultures autochtones que dans les problématiques qui se font entendre actuellement.
Poplar Hill Development School – Down At The Cross (Cree)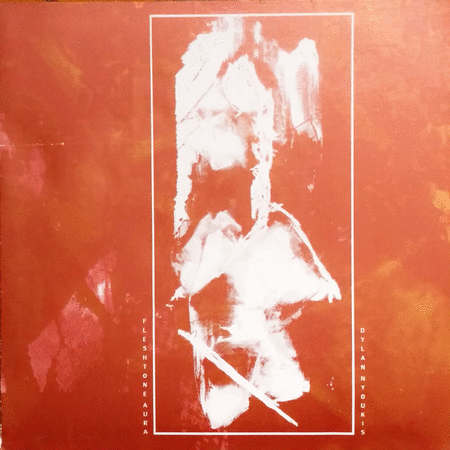 Fleshtone Aura // Dylan Nyoukis
Split
Toronto, ON // Brighton, UK
Fleshtone Aura
AREA
Toronto, ON
From the freed mind and followed ass of Kevin Hainey:
Two oceans-apart aural collage masters team up to flambe their best dashes of spice across this pair of tenderized and marinated beef steaks. Toronto's resident evil Fleshtone Aura (a.k.a. Andrew "No C" Zukerman) has been summoning strange sensations for over a decade now with duo du jour Gastric Female Reflex. He's undergone a plethora of personality crises with memorable recording identities like Various Artists, Untitled (to which his previous Chocolate Monk CDR was accredited), DJ Longhorn Grille and Charles Balls, but since Fleshtone was coloured in 2011, this has been Zukerman's most ambitious project.
The Beniffer LP is marbled clear, black and green and comes in an ornately silkscreened cover. It is a split with Brighton, UK scene survivor Dylan Nyoukis (Blood Stereo, Prick Decay), whose influence has been tantamount in experimental areas of modern composition since the early '90s. The two have been supporters of each other for many years now so a split LP makes perfect sense given their similar visions. Nyoukis also runs the envelope-pushing (albeit one full of psychedelic drugs) Chocolate Monk label which released the amazing AREA. This is music arranged to be chaotic, heavily inspired by ideas commissioned during 20th century composition's heyday rather than pop and rock's obsessions with keeping time and marching to repetition. If anything, this is music that aims to break down those conditioning influences.
De l'esprit libéré et du cul captivant de Kevin Hainey:
(Traduit par l'âme vagabonde de Louis-Félix Pellerin qui est inexplicablement attirée vers les arrière-trains)
Ces deux maîtres de la ratatouille musicale s'associent pour flamber cette paire de steaks marinés à l'aide de leurs meilleures épices, malgré les océans qui les séparent. Depuis plus d'une décennie, le démon local de Toronto, Fleshtone Aura (alias Andrew « No C » Zukerman), invoque d'étranges sensations avec le duo du jour Gastric Female Reflex. Il a traversé de nombreuses crises d'identité et est passé d'une personnalité mémorable à l'autre, notamment Various Artists, Untitled (c'est sous ce nom qu'il a sorti son dernier CD, Chocolate Monk, DJ Longhorn Grille et Charles Balls, mais Zukerman entreprend son projet le plus ambitieux depuis la mise en couleur de Fleshtone en 2011.
Son LP Bennifer, d'un marbré clair, noir et vert, vient dans une pochette dont la couverture est richement sérigraphiée. C'est un split avec Dylan Nyoukis (Blood Stereo, Prick Decay), un vétéran de la scène brightonienne dont l'influence est omniprésente dans le secteur expérimental de la composition moderne depuis le début des années 1990. Puisqu'ils s'encouragent mutuellement depuis des années et qu'ils partagent une vision similaire, un album split est la suite logique des choses. De plus, Nyoukis est à la tête du label discographique innovateur (innovations sans aucun doute influencées par la drogue psychédélique) Chocolate Monk qui était derrière l'incroyable AREA. C'est de la musique arrangée dans le but d'être chaotique, en plus d'être grandement influencée par la composition musicale du début du XXe siècle plutôt que par l'obsession à maintenir le rythme et marcher au pas des répétitions amenée par le pop et le rock. En fait, si on y pense, ce qu'on retrouve sur ce split, c'est le genre de musique qui vise à démolir les conventions modernes.
Fleshtone Aura – Level 2 [Split]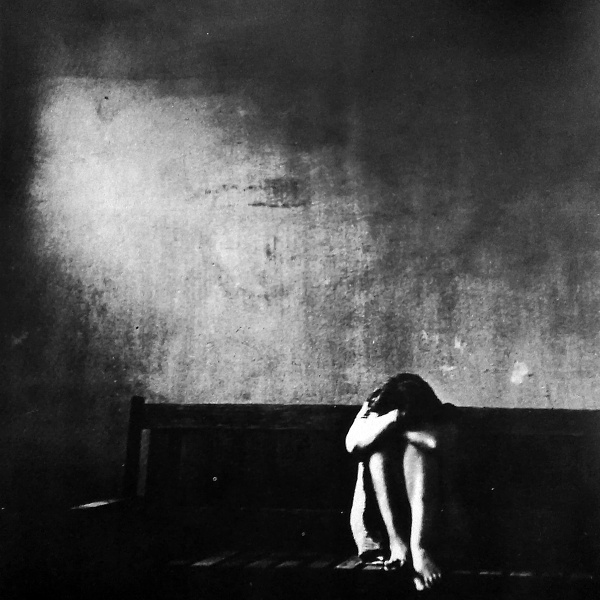 The debut album from Torontonian black metal wizards Thantifaxath is as easily digested as a near-death experience.
Thantifaxath
Sacred White Noise
Toronto, ON
From the eternal void of Griffin Martell:
The debut album from Torontonian black metal wizards Thantifaxath is as easily digested as a near-death experience. With every depraved howl and rhythmic contortion, the anonymous three-piece hurl the listener headlong towards eternity's void. As the paralyzing sense of one's finitude looms ever-larger, the Dark Mother rears her head, beckoning with a bloody tongue. What follows is a searing blur of rapturous agony. Now left bodiless and forlorn, the soul seeks refuge in an ocean of wisdom left to dry up long ago. This is the culmination of every nervous glance, every humiliation, every trial of humanity. Perhaps it is not a fear of the end that perpetuates our anxieties but a fear that the end will not come soon enough.
Du néant éternel de Griffin Martell:
(Traduit par les limbes volubiles de Louis-Félix Pellerin)
Thantifaxath, le premier album des magiciens black-metalleux torontois, est aussi agréable pour l'estomac que de frôler la mort. Avec chaque hurlement dépravé et chaque contorsion rythmique, ce trio anonyme projette l'auditeur tête première vers le néant de l'éternité. Alors que cette paralysante réalisation que la fin est imminente devient de plus en plus palpable, la Mère Sombre fait son entrée et séduit de sa langue ensanglantée. S'ensuit un flash brûlant d'exquise agonie. Laissée sans joie ni enveloppe corporelle, l'âme se réfugie dans un océan de sagesse asséché depuis longtemps. Ceci est la culmination de chaque regard nerveux, chaque humiliation, chaque épreuve à laquelle on a dû faire face. Peut-être que ce n'est pas une peur de la fin qui perpétue nos anxiétés, mais bien la peur que celle-ci ne vienne pas assez vite.
Thantifaxath – Gasping in Darkness
Thantifaxath – The Bright White Nothing at the End of the Tunnel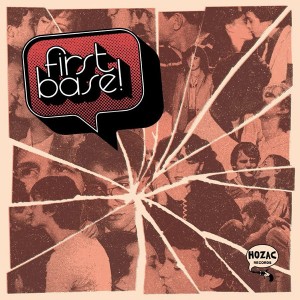 First Base
First Base
(HoZac)
Toronto, ON
From the broke mind of Joel French:
Twelve perfect bittersweet pop songs to get you ready for the summer and wish you were making out. First Base's debut on Chicago-based HoZac Records is laced with hooks, charm and sing-alongs. These tunes will worm their way into your ears' brain, throw up a cot and tell you to chill out and have a time. Don't let them down this summer — pick up a copy on gold vinyl!
De l'esprit brisé de Joel French:
(Traduit par Jacinthe Laplante)
Douze chansons pop, douces-amères, parfaites pour vous donner envie que ce soit l'été et d'être en train d'embrasser quelqu'un. Le premier album de First Base sur HoZac Records installé à Chicago vous accroche, vous charme et vous invite à chanter. Ces chansons se transformeront en vers d'oreille, déposeront leurs valises et vous diront de relaxer et de prendre une pause. Ne les laissez pas tomber cet été : achetez-en une copie en vinyle or!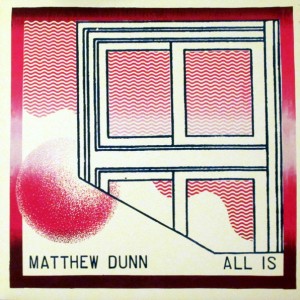 Matthew Dunn
All Is
(Cosmic Range)
Toronto, ON
From the moon gardens of Jesse Locke:
Doc Dunn flings open the shutters of perception on this vinyl-only expedition into the inner cosmos. Switched on to heliocentric frequencies, these home-recorded heatwaves were laid down Portastudio style as the blueprint for future flights in a group incarnation, yet stand alone as a soothing and spellbinding trip. Side A starts off with a series of soft-focus sketches varying in degrees of abstraction, but the pair of longer pieces on the flip is where it really lifts off. The 11-minute "All Is And Ever Will Be" hovers on a hazy organ drone with muted splatter-clatter skimming below the surface like a one-man Flower-Corsano Duo. Closer "Earth House" is the coolest pool of equanimity, layering echoed keys with electronic squelch and a headbobbing rhythm to bring the journey back to Satchidananda.
Des jardins lunaires de Jesse Locke:
(Traduit par la fréquence héliocentrique de Vincent Rondeau)
Doc Dunn ouvre grand les volets de la perception avec ce parcours du cosmos intérieur, disponible exclusivement sur vinyle. Ces vagues de chaleur sonores, réglées sur des fréquences héliocentriques et enregistrées maison à la Portastudio, constituent autant un modèle pour des explorations de groupe futures qu'un voyage en soi, à la fois envoûtant et apaisant. La face A présente une série de vignettes floues à degré d'abstraction variable, mais les deux longues pièces du verso décollent pour de bon. Sur « All Is and Ever Will Be », qui dure 11 minutes, la vibration d'un orgue vaporeux est troublée par le fracas d'une batterie sauvage, évoquant une fusion en un seul être du duo Flower-Corsano. La finale, « Earth House » est un lac frais d'équanimité aux sédiments de claviers réverbérés, de giclements électroniques et de rythmes entraînants qui vous ramènent vers le Satchidananda.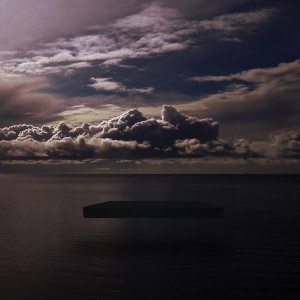 Black Walls
Communion
Toronto, ON
From the PTSD march of Jesse Locke:
Arising from the Paleolithic mist, one-man monolith Ken Reaume (a.k.a. Black Walls) obscures all hints of sunshine and big spins with his latest saga of overcast elegies. This funereal march floats above fields of headstones, stretching blackened tone poems to the point of oblivion. Strong contender for cover art of the year, and Liz Harris-level heartrend.
Du cortège de SSPT de Jesse Locke:
(Traduit dans l'ataraxie par Benoit Arcand)
Émergeant du brouillard paléolithique, l'homme-monolithe Ken Reaume (alias Black Walls) annihile toute possibilité d'ensoleillement ou de big spins avec sa dernière épopée d'oppressantes élégies. Cette marche funèbre plane sur un champ de stèles, étalant ses poèmes enténébrés jusqu'à l'amnésie. Prétendant sérieux au titre de pochette de l'année et porteur d'un accablement digne de Liz Harris.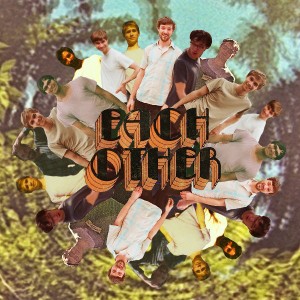 Each Other
Being Elastic
Montréal, QC
From the exploding elastic inevitable of Kevin Stebner:
These boys have been pumping out the jams for years with near unrivaled pedigree, and are now off on a tangent of Beatlesisms warring with Womenisms. Monotone harmonies reverberate atop plucky guitar lines and cracked cymbal, tambo-heavy percussion. Each Other hold sway over the mountains of kids mining the past. You can take the boys outta Halifax, but you can't stop them from pop exploding.
De l'inévitable explosion élastique de Kevin Stebner:
(Traduit par l'onomatopée percussive de Catherine Debard)
Durant des années, ces garçons ont jammé leur son avec un pedigree presque sans rival. Aujourd'hui, ils entament une bataille sonore entre Beatlesisme et Womenisme. Des harmonies monotones réverbèrent sur de courageuses mélodies de guitares, cymbales craquées et percussions lourdement tambourinées. Each Other ont de l'emprise sur la montagne de gamins qui déterrent le passé. Vous pouvez sortir ces types d'Halifax, mais ne pourrez les empêcher d'exploser dans la pop.
---