Tag: video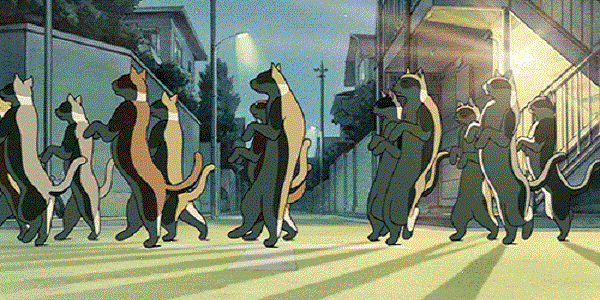 sarah denim
Finding Out
(directed by: sarah denim)
Halifax, NS
From the transformed paws of Brian Cleveland:
"Follow me." We begin a hypnotic feline trance to a place where everyone loves you. 189 seconds: find yourself, know yourself, love yourself, and believe in yourself. It takes a particular skill to make a popping piece of broken electronic sounds to match a silent film. Who knew a cat would provide the best advice to stand up for yourself and speak from the heart.
Des pattes transformées de Brian Cleveland:
(De la transe féline d' Odile Leclerc)
« Suivez-moi. » Nous commençons une transe féline et hypnotique vers un endroit où tout le monde t'aime. 189 seconds: trouve-toi, connais-toi, aime-toi et crois en toi. Ça prend un talent particulier pour faire correspondre un morceau de sons électroniques brisés qui saute à un film silencieux. Qui savait qu'un chat fournirait le meilleur conseil pour s'affirmer et parler du fond du cœur.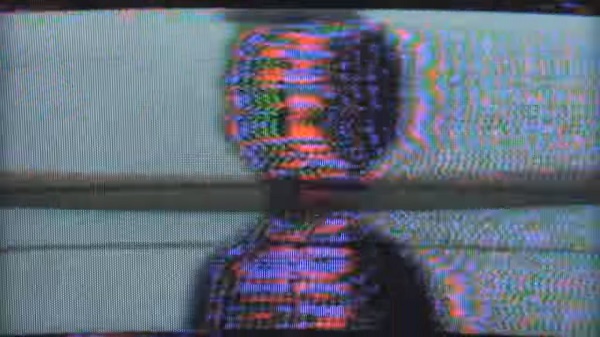 Eccinaccea & Hutchi
La Mode Des Pêches
Hamilton, ON
From the loquacious lexicon of Brian Cleveland:
Created by Liam Carlisle Eccinaccea from Montreal and Aaron Hutchinson HUTCHI from Hamilton, "La Mode Des Pêches" is a split-tape creation inspired by Depeche Mode tracks. The samples go beyond the namesake to include contributions from T-Pain, MF Doom, Lil Wayne, and Claude Debussy. Andrew O'Connor has put the cassette debate to rest by improvising with every piece of new and old technology imaginable: VHS tapes, video synthesizers, video effects, a cellphone, and mixers bred of multiple generations. Improvising the material, O'Connor performs a mashed collage as manic and temptingly indecipherable as its source material.
Du lexique éloquent de Brian Cleveland:
(De l'anti-byline de Mylène Quevillon)
Créé par Liam Carlisle Eccinaccea de Montréal et Aaron Hutchinson HUTCHI de Hamilton, "La Mode Des Pêches" est la création d'un split inspiré par différents morceaux de Dépêche Mode. Ces extraits musicaux vont au-delà de l'homonyme en y incluant des contributions de T-Pain, MF Doom, Lil Wayne, et Claude Debussy. Andrew O'Connor a clos le débat concernant la cassette en improvisant avec tous les dispositifs techniques imaginables, anciens et nouveaux, qu'il a pu trouver : cassettes VHS, synthétiseurs, effets vidéo, téléphone cellulaire et plusieurs générations de consoles de mixage. En improvisant avec ces matériaux, O'Connor réalise un collage éclaté aussi maniaque et indéchiffrable que sa matière première.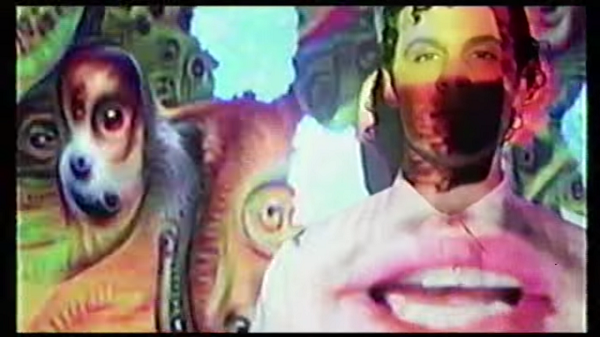 Booker T On Acid
I Need To Fall In Love
(Directed by: jjj)
Vancouver, BC
From the deep dark desire of Justin Crowe:
You see their face everywhere. Their bright eyes, shining lips; calling to you. It certainly isn't always this easy, love is creeping on in. Plucking at heart strings, a distant yet intimate sound fills the psyche and you can hear your chest beating. Illuminating across the walls, thoughts crackling like static. We accept it as we want it, as we need it. As we fall into the warm pools of affection, a calm and enigmatic pull as you smile and close your eyes.
Du désir profond et sombre de Justin Crowe:
(Traduit par Myl Quevillon)
Vous voyez leur visage partout. Leurs yeux brillants, leurs lèvres pulpeuses; ils vous attirent. Ce n'est certainement pas toujours aussi facile, et l'amour s'insinue. Directement sur la corde sensible, un son distant, mais déjà intime emplit votre psyché et vous entendez battre votre cœur. Vos pensées crépitent comme de l'électricité statique illuminant la surface d'un mur. Nous l'acceptons, étant donné que nous le voulons, que nous en avons besoin. Au moment où nous sombrons dans cette affection liquide et chaude, vous êtes envahi par une sensation calme et énigmatique : vous souriez et fermez vos yeux.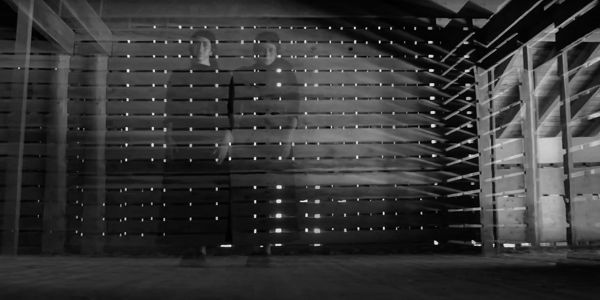 Ora Cogan
End of Nowhere
(Directed by: Angelo Scaia)
Vancouver, BC
From the bush whacked Preacher Katie:
Creeping guitar twangs of Ora Cogan linger on black 'n white reels while you brace yourself on the old, weathered barndoor of your double vision lucid dream. Old haunts of Sibylle Baier and Vashti Bunyan bush-whack through the farmer's hay bales and you're lost in the dark again, but this time you know there is nowhere else to go.
De Preacher Katie l'assommée:
(Traduit par les mèches graisseuses de Julie Mayer)
Les sons insidieux issus des cordes pincées par Ora Cogan s'attardent sur les bobines en noir et blanc tandis que vous vous cramponnez à la vieille porte de grange patinée de votre rêve lucide à vision double. De vieux repères évoquant Sibylle Baier et Vashti Bunyan se frayent un chemin à travers les balles de foins du fermier. Vous vous perdez encore dans le noir, mais cette fois vous savez qu'il n'y a plus nulle part où aller.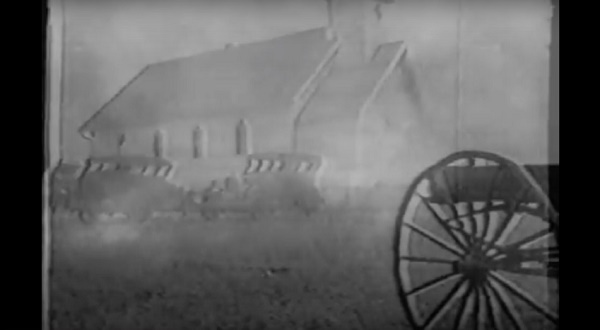 Black Tremor
Impending
(Directed by: Peter Grier)
Saskatoon, SK
From the prodding madness of Joshua Robinson:
The arid dystopianism creeps in underneath my door. The wind, carrying granules of parched earth, taps against my cheek:
——-'Shhhhhhhhhhhh'——–: the sound of a madness prodding my brain.
"What is this?", it asks, knowing full well that I could not speak as dust filled my mouth.
——-'Shhhhhhhhhhhh'——-: the sound of walls giving way to prairie cyclones.
"The broken earth," speaking with my eyes yet insinuating with my hand as I reach for the cracked glass sitting on my bedside table. Water rolls down my forearm, reaching my chapped lips and meeting the grime in my mouth as I choke on my first taste of mud.
Des petits coups de folie de Joshua Robinson:
(Traduit par les lèvres gercées de Julie Mayer)
Le dystopianisme aride s'insinue en dessous de ma porte. Le vent, porteur de granules de terre asséchée, tape contre ma joue :
——-'Shhhhhhhhhhhh'——–: le son de la folie frappant mon cerveau à petits coups.
« C'est quoi ça?», demande-t-il, sachant très bien que je ne pouvais parler alors que la poussière remplissait ma bouche. ——-'Shhhhhhhhhhhh'——-: le son des murs qui cèdent sous les cyclones des prairies.
La « terre brisée » parle avec mes yeux, mais se lie d'amitié avec ma main alors que je tends le bras pour prendre le verre craquelé posé sur ma table de chevet. L'eau coule le long de mon avant-bras, atteint mes lèvres gercées et rejoint la crasse de ma bouche alors que je m'étouffe à mon premier goût de boue.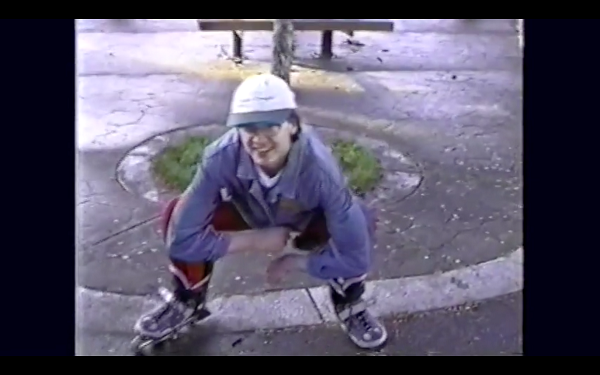 />
Girlfrend
Caroline
(Directed by: Jakob Nielsen)
Victoria, BC
From the worn-out knee pads of Sacha KW:
Finally, a tribute to both rollerblading and VHS camcorders, two elements of the 1980s aesthetic which could have aged with grace. We should give credit where it's due, and celebrate those who can write a great pop song as well as play guitar while skating. Girlfrend's video for "Caroline" is an endearingly trippy snapshot of grown men in pursuit of daytime adventure. With the assistance of a few chorus-laden licks and a public park, anything is possible. This is the soundtrack for getting moving, breathing outdoor air, and ordering candy off the Internet.
Des genouillères maganées de Sacha KW:
(Traduit par la pochette de vidéocasette décolorée de Mackenzie Smedmor)
Enfin, un double hommage aux patins à roues alignées et aux caméscopes VHS, deux éléments de l'esthétique des années 80 qui auraient pu vieillir avec grâce. Nous devons reconnaître le talent de ceux qui en ont et célébrer ceux qui peuvent composer une super chanson pop et jouer de la guitare en patinant. La vidéo « Caroline » de Girlfrend est un instantané affectueusement délirant d'hommes adultes à la recherche d'aventure en pleine journée. À l'aide de quelques riffs chargés de refrains et un parc public, tout est possible. C'est la bande sonore pour bouger, prendre l'air et commander des bonbons par internet.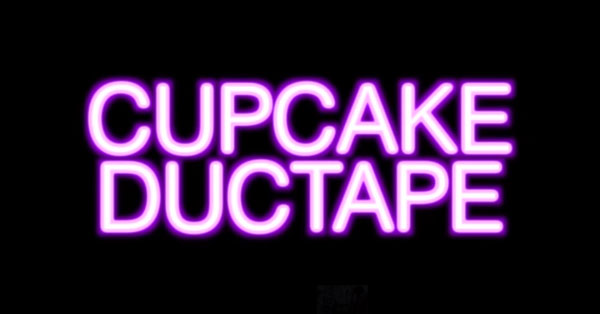 CUPCAKE DUCTAPE
Recipe for Disaster
(Directed by: Steph Yates)
Guelph, ON
From the faded out summers of Ben Burnett:
Deck out your back-to-school shoes with dollar store stickers. Dig out your old Furby and Tamagotchis. Fill a bag of old, ill-fitting clothes. Windshield-wipe all the clutter off your desk. Pop your packed lunch in the blender. Queue up this video. Empty all your judgements. Stand back. Prepare to press play again.
Des étés estompés de Ben Burnett:
(Traduit par la nostalgie scolaire de Julie Mayer)
Décore tes souliers achetés à l'occasion de la rentrée scolaire avec des autocollants qui viennent du Dollarama. Déterre ton vieux Furby et tes Tamagotchis. Remplis un sac de vieux vêtements mal taillés. Comme un essuie-glace, balaye dans un mouvement de va-et-vient tout le fouillis de ton pupitre. Emballe ton lunch dans un sac avant de le passer au mélangeur. Mets cette vidéo à la queue. Vide-toi de tout jugement. Tiens-toi à l'écart. Prépare-toi à appuyer sur « lecture » de nouveau.
From the sunny balcony of Lauren Rabindranath:
GumChewer spits out a personal and uncomfortable experience that makes you hit replay. Droning beats and looping elements compete for attention, creating the sonic sensation of a gum-chewing jaw without the fatigue or fading flavour. Calm tracks offer variation with cresting crescendos and pared down payoffs. The video and artist explication give increased salience and an airtight package. With the full, HD oral cavity in your face you feel Perez's discomfort, pushing you off-centre but not off-put. From sweet tooth to oral asphyxiation: we are here for the ride.
Du balcon ensoleillé de Lauren Rabindranath:
(Par le ciel illuminé d' Aliké Harel)
GumChewer met toute la gomme pour offrir une expérience personnelle et inconfortable qui pousse à appuyer sur « Replay ». Les rythmes bourdonnants et les éléments en boucle s'arrachent votre attention et conçoivent une sensation sonique rappelant la mâchoire chiqueuse de gomme, sans la perte de saveur ni la fatigue. En guise de variation, des pistes douces articulées de crescendos en pics et de finales sans artifice. Le vidéo et l'explication de l'artiste font culminer cet album bien ficelé. Devant la cavité buccale, plein écran et HD, on sent l'inconfort de Perez qui vous éloigne du centre de la zone sans être hors zone. De la dent sucrée à l'asphyxie orale : nous embarquons à bord..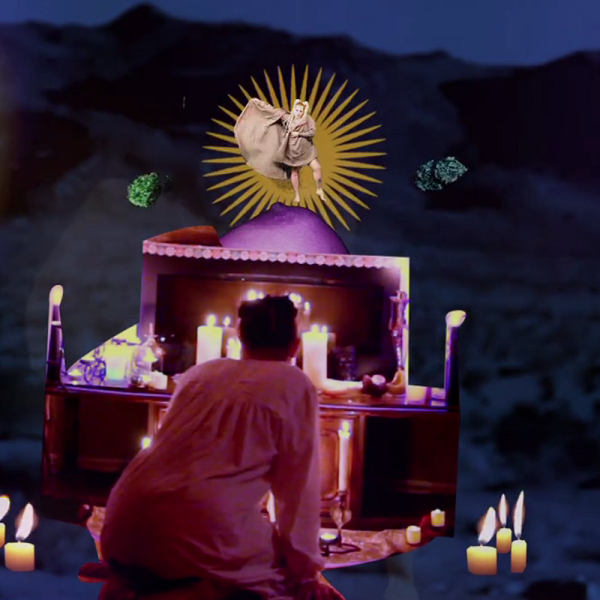 Psych-Ich Lie
Trolling
Montreal, QC
From the glitch libido of Johnnie Regalado:
From the acid-glitch sands of Arrakis to a twisted hall of family portraits, these apparitions portray all your favourite protagonists from all your worst nightmares. Synthetic sleep paralysis has never vibrated so sweet.
De la libido parasite de Johnnie Regalado:
(Traduit par Julie Mayer)
Des sables acides-parasites d'Arrakis vers un couloir tordu où sont accrochés des portraits de famille, ces apparitions dépeignent tous tes protagonistes préférés de tous tes pires cauchemars. La paralysie artificielle du sommeil n'a jamais vibré de manière si douce.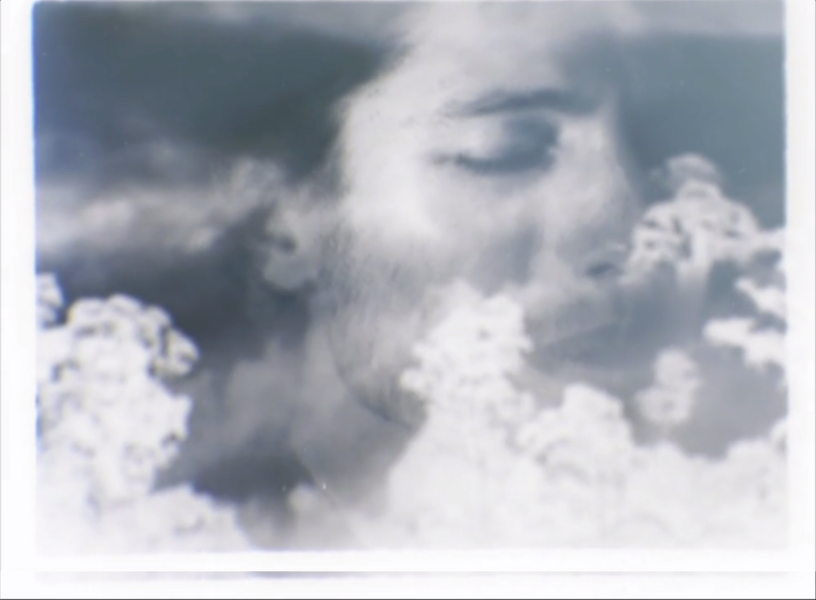 Robert Loveless and the Loveland Band
Go Beyond
(dir. Erin McDonald)
Halifax, NS
From the ebb of Brennan McCracken:
"Go beyond" urges Robert Loveless. Go beyond— permission given to feel, to get lost in Erin McDonald's doubly-exposed reels, to let yourself move a little in this band's glorious ebb and flow. Go beyond— a willing to do something, make something, fill up the time while it's here. Go beyond— an invitation to pass through the fog toward dawn.
Du flux et reflux de Brennan McCracken:
(Traduit par la double exposition de Virginie Langlois)
"Go beyond", aller au-delà : c'est ce que Robert Loveless nous exhorte à faire. Aller au-delà, comme une autorisation qui nous serait donnée de ressentir, de se perdre dans les bandes de films doublements exposées d'Erin McDonald, de se laisser dériver au rythme du flux et du reflux de ce groupe. Aller au-delà, comme une volonté de faire quelque chose, d'occuper son temps pendant que c'est encore possible. Aller au-delà, comme une invitation à traverser le brouillard pour atteindre l'aube.
---