Tag: victoria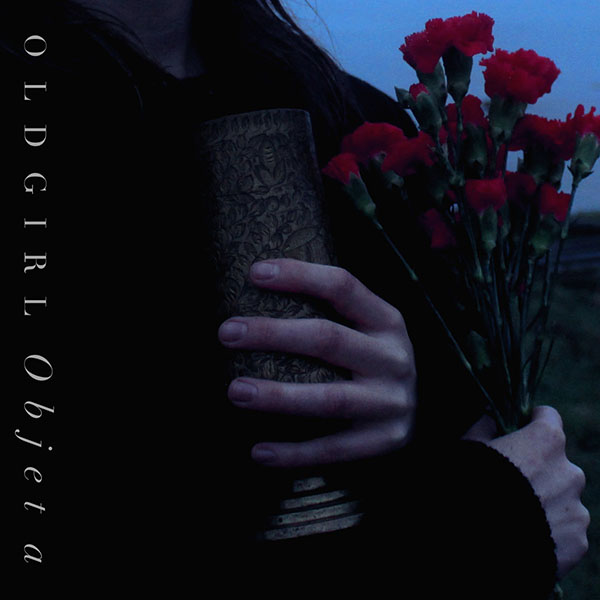 Old Girl
Objet a
(Gary Cassettes)
Victoria, BC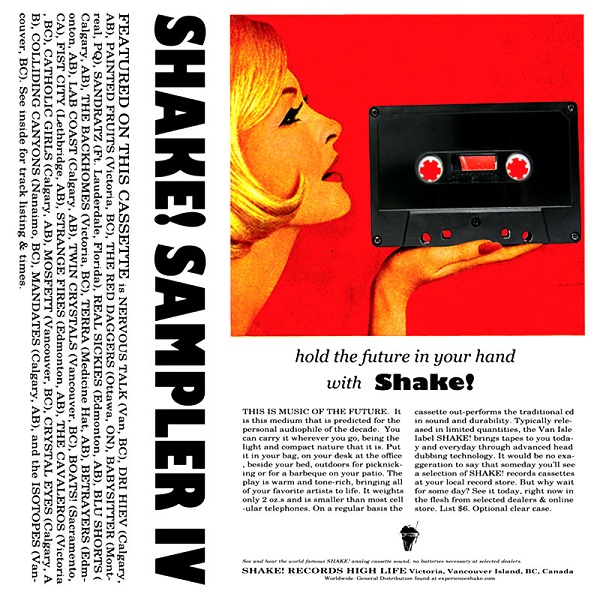 Various Artists
Shake! Sampler IV
Victoria, BC
From the curdling milk of Preacher Katie:
"Hold the future in your hand" while drinking a strawberry milkshake in your other hand that was made by a lady named Ronda from Dennys. No need to leave your lawn chair these days because Shake! Records delivers everything you need, contained into Shake!'s IV sampler cassette is 23 different bands of North America's best. So shake it, twist it, smoke it, squirt it and chug it to this sun-kissed mix tape. Make sure you remember to bring all the boys to the yard.
Du lait caillé de Preacher Katie:
(Traduit par la saveur magnifique de Maya Keshav)
« Tiens l'avenir dans ta main » pendant que de l'autre tu bois un milkshake à la fraise qui a été préparé par une dame qui s'appelle Ronda from Dennys. Pas besoin de quitter ta chaise longue ces temps-ci parce que Shake! Records fournit tout ce dont tu as besoin; la cassette IV de Shake! contient un échantillon de 23 des meilleurs groupes de l'Amérique du Nord. Alors, secoue-le, tourne-le, fume-le, injecte-le et descends-le avec cette compilation bronzée. Assure-toi de ne pas oublier d'amener tous les garçons dans la cour.
Shake! Fest 3
Various Artists
Victoria, BC
From the vibrating ears of Zana Kozomora:
Now in its third year, SHAKE FEST brings 25 unique and emerging artists from all over Canada for a three-day music festival in Victoria, BC. From June 30th until July 2nd, six different venues will host a wide range of wild sounds from garage, punk, and psych, to bubblegum, power pop, and fuzz noise. Featuring a variety of free, ticketed, and all-ages events, the festival kicks off with a free event at Ship Point on June 30th. Check the site for a full list of schedules and tickets.
Des oreilles vibrantes de Zana Kozomora:
(Traduit par Odile Leclerc)
Maintenant dans sa troisième année, SHAKE FEST apporte 25 artistes uniques et émergents de partout au Canada pour un festival de trois jours à Victoria, C.-B. Du 30 juin jusqu'au 2 juillet, six différents endroits vont accueillir de vastes étendues de sons furieux allant de garage, punk et de psych à gomme baloune, du pop puissant et des bruits vagues. Présentant une variété d'évènements gratuits, à billets et pour tout les âges, le festival démarre avec un évènement gratuit à Ship Point le 30 juin. Aller voir le site pour une liste complète des horaires et des billets.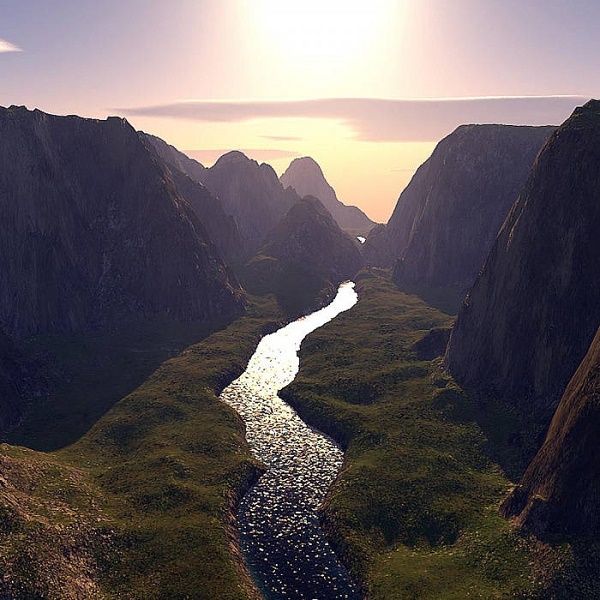 Amy Casper
One of the Lucky Ones
(Self-Released)
Victoria, BC
From the selfish selflessness of Mark Anthony Brennan:
Amy Casper is the voice of vulnerability, as her mirror self sings melodiously "Down by the River" or ghostly "Gave You My All". Down by the River is stripped down to a fish-bone skeleton, leaving Amy Casper to flesh out the compositions with her painfully human voice. She calls to us from a reedy distance, finding that there is no way to go back home "Into the Rope", and turns strange as she explores the forces around us "Silver Hands".
De l'égoïste désintéressement de Mark Anthony Brennan:
(Traduit par Mylène Quevillon)
Amy Casper incarne la voix de la vulnérabilité, alors que sa réflexion chante mélodieusement "Down by the River" ou fantomatiquement "Gave You My All". * Down by the river * est épuré, tel un squelette d'arrêtes de poisson, laissant Amy Casper étoffer les compositions avec sa voix douloureusement humaine. Elle nous appelle d'une maigre distance, réalisant qu'il n'y a aucun moyen de rentrer à la maison "Into the Rope", et elle devient bizarre alors qu'elle explore les forces qui nous entourent "Silver Hands".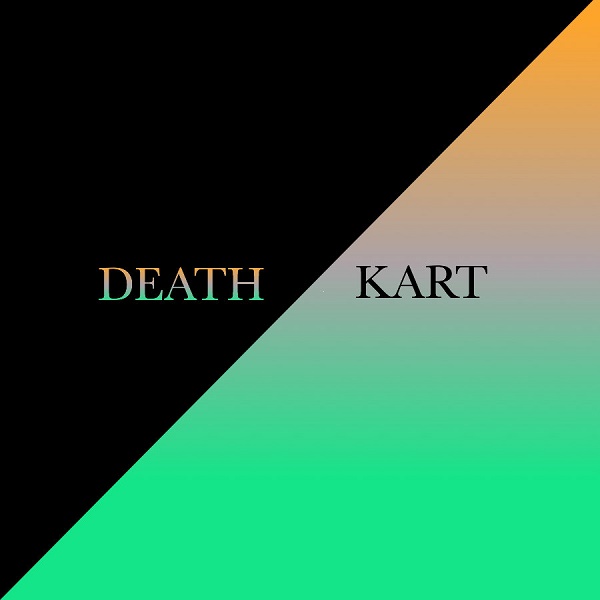 DEATH KART
DEATH KART
Victoria, BC
From the beach bum vigor of Joshua Robinson:
Super poppers from BC's Isle of Slack mix the fuzz with psych proclivities to make a sound brimming with the vigor of beach bummers and the steady flow of lo-fidelities. Down-tempo slackers spill their guts with the richness required to spin lysergic daydreams into hazy somnambulisms, replete with the rich overture of waking to repeat the cycle.
Par la vigueur de flâneurs de plage de Joshua Robinson:
(Par les rêveries lysergiques d' Émily Traichel)
Super poppers venu de l'île du Slack en Colombie-Britannique mixent les tendances fuzz et psych pour produire un son qui déborde de la vigueur de flâneurs de plage et du flux constant de basse-fidélités. Les slackers down-tempo vident leur sac avec la richesse requise pour faire tourner des rêveries lysergiques en somnambulismes vaporeux, remplis de la riche ouverture du réveil pour répéter le cycle.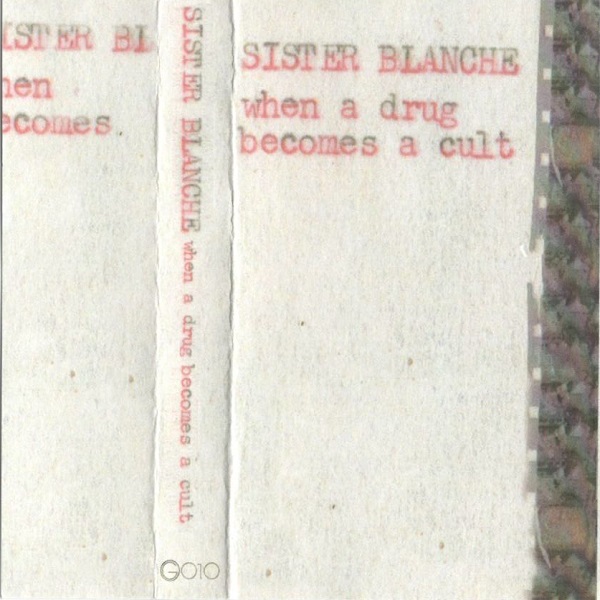 Sister Blanche
When a Drug Becomes a Cult
(Gary Cassettes)
Victoria/Vancouver, BC
From the gnawed appendages of Piper Curtis:
Wandering through a witchy haze, feet not quite touching the ground. Waves of discontent fill the air. Feeling intensely lovely, calm amongst unrest and agitation. There is a dissonance between us and this fuzzy dreamscape.
Static, moving all around. Witches watch through a shroud of fog. Dusk descended before we awoke here and remains, permeating.
Par les appendices rognés de Piper Curtis:
(Traduit par la scansion sabbatique de Benoit Arcand)
Errance dans une brume de sabbat, les pieds pas tout à fait au sol. Des ondes de discorde emplissent l'atmosphère. Le sentiment d'être ardemment aimable et posé dans ce tumulte, ce trouble. Il y a dissonance entre nous et ce paysage onirique flou.
La statique fluctuant tout autour. Des sorcières guettent à travers des linceuls de brouillard. Le crépuscule tombe avant que nous nous réveillions, et demeure, prégnant.
Sister Blanche – When A Drug Becomes A Cult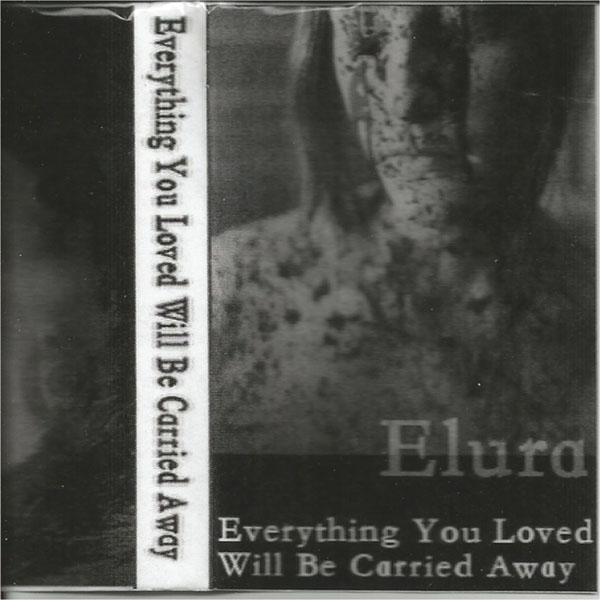 Elura
Everything You Loved Will Be Carried Away
(Midden Records)
Victoria, BC
From the icy inclinations of Mark Anthony Brennan:
The white blanket of the winter sky extends from high to low, blending into the snowy carpet. The mournful strings chill all colour of emotion out of the air, leaving just memory ghosts of things lost. The baritone voice brings the present into clear relief. Frozen in the moment. Beautiful. Untainted by any warmth that would melt the crystal clarity.
Des inclinations glacées de Mark Anthony Brennan:
(Traduit par les lettres ouvertes de Marie-Pier Chevrier)
Le manteau blanc du ciel d'hiver s'étend de haut en bas, se fondant dans le tapis de neige. Les cordes en deuil font résonner dans l'air des émotions de toutes les couleurs, ne laissant des choses perdues que des souvenirs fantômes. La voix baritone mène le présent vers un doux répit. Moment glacé. De toute beauté. Indifférent à toute chaleur capable de venir fondre cette clarté cristalline.
Elura – Statues/Alone In The Winter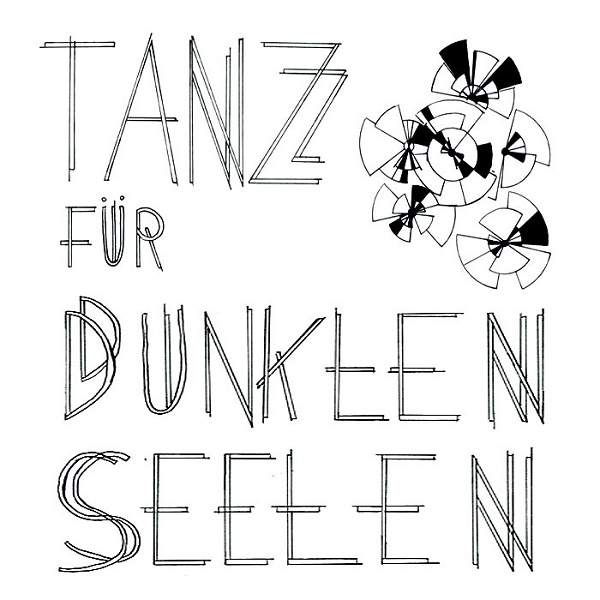 Psychic Pollution
Tanz Für Dunklen Seelen (Dance for Dark Souls)
(Eat Glass Records)
Victoria, BC
From the tonal recall of Johnnie Regalado:
Minimal homage. MIDI remembrance. Tonal recall. Behold, the next stage in the inevitable evolution of Psychic Pollution. An invitation to the cyberpunk after party of a cosmic century. Rub shoulders with the spectres of influence. William Gibson b2b Dieter Moebius. What they really need to know is: can you dance to this?
Du rappel tonal de Johnnie Regalado:
(Traduit par les mélodies programmées de Marie-Pier Chevrier)
Hommage minimal. Souvenirs MIDI. Rappel tonal. Voici la prochaine étape de l'évolution inévitable de Psychic Pollution. Une invitation à l'after party cyberpunk d'un siècle cosmique. Venez jouer du coude avec les spectres de l'influence. William Gibson et Dieter Moebius dos à dos. La question qui leur importe réellement: sauront-ils vous faire danser?
Psychic Pollution – Können Sie Dies Tanzen? (Can you Dance to this​?​)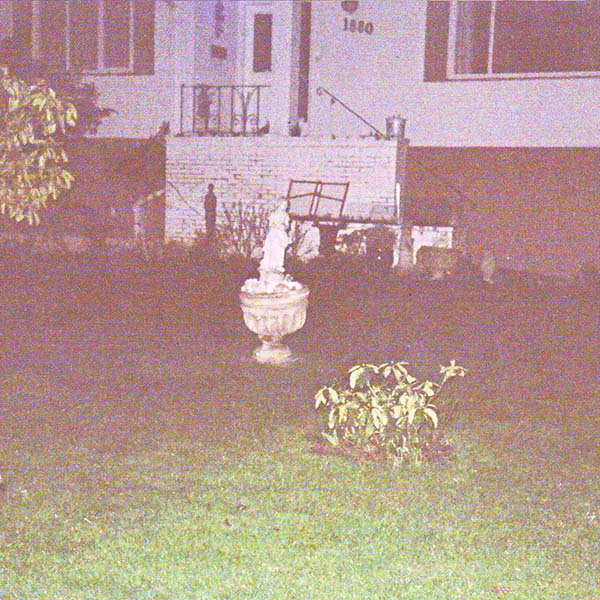 ACAB Rocky // Molly Drag
Split
Victoria, BC // London, ON
From the hoop and holler of Kyle Mytruk:
Sitting alone, staring out a window while it rained. Walking down a rain soaked street thinking of loves lost. Victoria's ACAB Rocky and London's Molly Drag pull out songs with a quality that's beyond beautiful. Echoing, atmospheric music that will envelope you. Listen over and over again.
Du Hoop and Holler de Kyle Mytruk:
(Traduit par Jessica Grenier)
Regarder la pluie qui tombe, solitaire. Marcher sur une route détrempée en pensant à nos amours perdus. ACAB Rocky de Victoria (C.-B.) et Molly Drag de London (Ont.) nous offrent des chansons surpassant toute beauté, l'écho enveloppant d'une musique atmosphérique. À écouter encore et encore.
Molly Drag – Devils Night 1998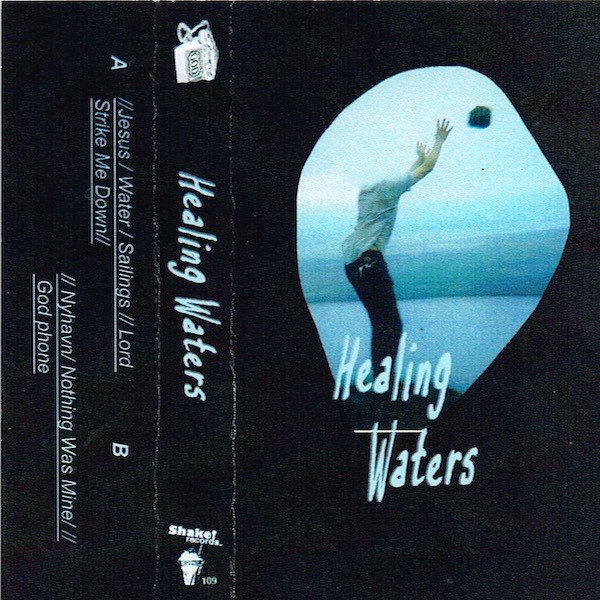 Healing Waters
Water
Victoria, BC
From the aquaphobic hallucinations of Sara Bortolon-Vettor:
Curves of black and blue fluid create a divine ripple effect. Sun sparkles. The water is warm. Our minds bloat and float away like abandoned canoes, left to drift. Passengers' punctured souls litter the water's floor. As the heaviness behind our eyes turns our gaze downward, staring into the water, we wonder whether our thoughts will drown. Be gone forever.
Des hallucinations aquaphobiques de Sara Bortolon-Vettor:
(Traduit par Diane Beaupré)
Des courbes de fluides noirs et bleus créent un effet d'ondulation divin. Le soleil brille. L'eau est chaude.. Nos esprits se gonflent et partent à la dérive comme des canots abandonnés à la merci du courant. Les âmes perforées des passagers jonchent le plancher des eaux. Alors que nos paupières lourdes nous font baisser les yeux et fixer les profondeurs de l'eau, nous nous demandons si nos pensées couleront. Disparaître à jamais.
---