Tag: various artists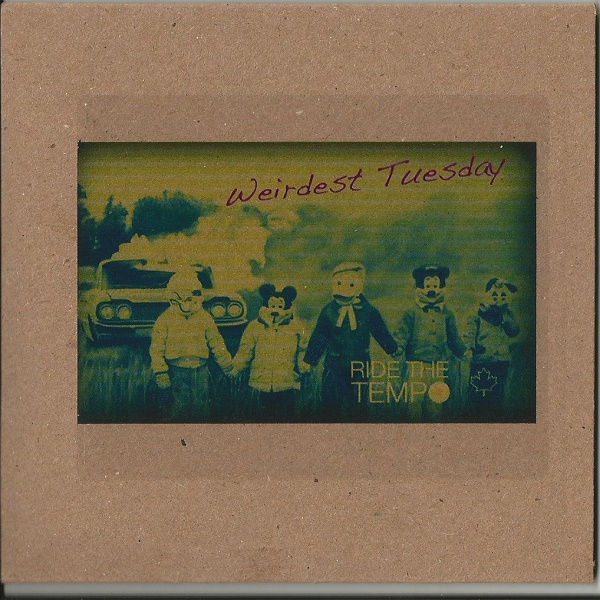 Various Artists
Ride the Tempo presents: Weirdest Tuesday
(Baffled Octopi Records)
Toronto, ON
From the deleterious delusions of Mark Anthony Brennan:
Light bounces over keyboards bringing to life a midway funhouse of irony. A beat poet feigns insult at proffered money as he fabricates a true account of lies. Everyone smirks. Screams rain down from roller coaster riders who allow themselves to be plunged into high definition hell. A thrown ball bursts through skittles, clattering them across the stall in manic discordance. Alarmed patrons feel relief at the sound of children singing. Short-lived. Not children, but wooden puppets with glass eyes. Strange, beautiful, entertaining, and terrifying.
Par les délires délétères de Mark Anthony Brennan:
(Traduit par la frénésie dissonante d' Émily Traichel)
La lumière rebondit sur les claviers donnant vie à un palais du rire ironique de mi-chemin. Un poète du mouvement Beat feint l'insulte vers de l'argent offert tandis qu'il fabrique un véritable rapport de mensonges. Tout le monde a un sourire narquois. Des cris dégringolent des passagers à bord de montagnes russes qui se permettent d'être plongés dans l'enfer haute-définition. Un ballon lancé jaillit à travers des skittles, les envoyant à l'autre bout du cabinet avec fracas, en dissonance frénétique. Des mécènes alarmés sont soulagés d'entendre des enfants chanter. Ça ne dure pas. Non pas des enfants, mais des marionnettes en bois avec des yeux en verre. Étranges, belles, distrayantes et terrifiantes.
Marie Davidson – Balade aux USA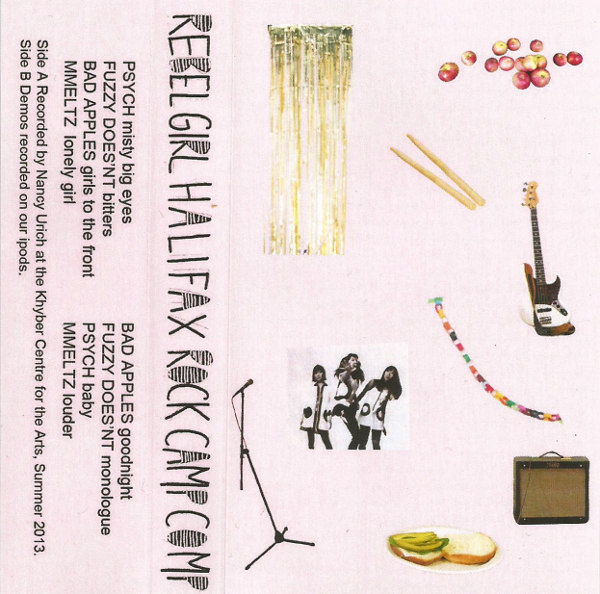 Various Artists
Rebel Girls Halifax Compilation
(Self Released)
Halifax, NS
From the allied arms of Kelly MacNeil:
'I'm just a girl alone in the world, alone in the world and I can't deal'. Walls are set, lines are drawn, expectations daunt and inhibit. It has been broken before, precedence has been set. Let us do it again. Empower the girls, give them the role models, the tools, and let their voices be heard! From the top of the Citadel, echoing in the Khyber long live!, and spreading through all age spaces. Spreads to basements and garages where friends sit slamming their hopes and fears on drums, bass, guitars, and microphones. Playing what you want, where you want, to the people you want.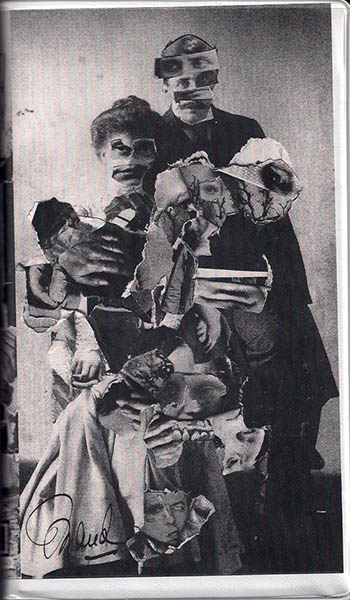 Various Artists
MTL Tapes
(La Cohu)
Montréal, QC
From the rote sonne of Jesse Locke:
Victoriaville, QC label La Cohu ties up the tendrils of Montreal's subterrestrial creepers with its latest three-cassette comp. These heroes in a clamshell appear to be (loosely) aesthetically sequenced, but there's no way to avoid a few head breakers with this sonic swath. The celestial tone floats of A Sacred Cloud, Event Cloak and Christian Richer crash-land on the scorched ground of Wapstan and thisquietarmy. A glitched trip from Bataille Solaire gets anti-harsh-mellowed by the faded pop daydreams of RU Real and Xarah Dion. Rock earns a drill killing from Drainolith and Shining Wizard, while the skewed loops of Ala Vjiior ride a merry-go-round on Dalí's melted clock.
Du *rote sonne* de Jesse Locke:
(Traduit par Jessica Grenier)
Le label de Victoriaville (Qc), La Cohu, vient boucler les vrilles sousterrestres rampant sous Montréal avec cette tri-composition sur cassette. Ces héros à carapace semblent avoir été (vaguement) programmés esthétiquement, mais on ne peut éviter un ou deux casse-têtes avec cette bande audio. Les sons divins paraissent émaner de l'écrasement de A Sacred Cloud, d'Event Cloak et de Christian Richer sur le terrain carbonisé de Wapstan et de thisquietarmy. C'est un trip bogué de Bataille Solaire protégé par l'anti-pétage-de-bulle des vieilles rêveries pop de RU Real et de Xarah Dion. C'est du rock se faisant découper à la machette par Drainolith et Shining Wizard pendant que les boucles tordues d'Ala Vjiior chevauchent le carrousel d'une horloge fondue de Dali.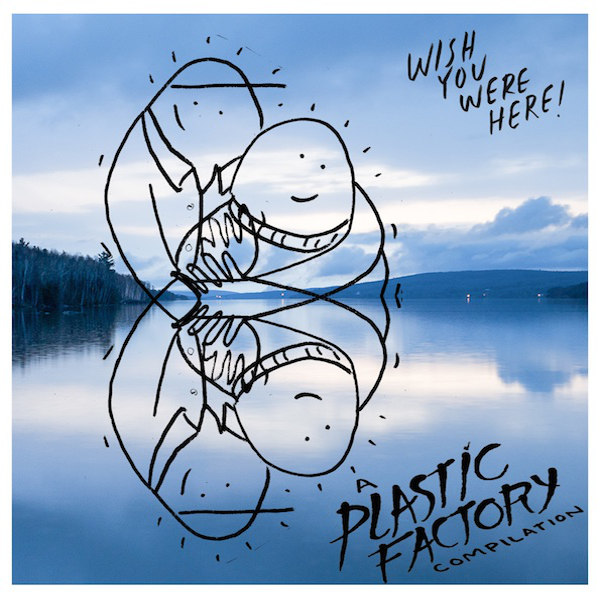 Various Artists
Meet the Factory
Montréal, QC
From the barycentric potpourri of Josh Rohs:
After one bonafide gem, Plastic Factory is back with a grip-worthy compendium. This potpourri's barycentre falls somewhere near the City of Saints, but its roots wiggle out as far as Victoria and Halifax. Take the luxury of seeing both the forest and the trees. Meet the Factory is a mega-comp that broadcasts at near every frequency in Canada's weirdo-pop spectrum – from Un Blonde's ramshackle post-whatever jamz to Play Guitar's ventures thru underwater moonlight. Wyrdos, eat yer (Beefy) heart out, this bet's safe as milk.
Du pot-pourri barycentrique de Josh Rohs:
(Traduit par Jessica Grenier)
Après nous avoir offert une gemme authentique, Plastic Factory lance une compilation sur laquelle il faut absolument mettre la main. Le barycentre de ce pot-pourri tombe quelque part dans les environs de la Cité des Saints, mais ses racines vont aussi loin que Victoria et Halifax. Permettez-vous le luxe de voir tant les arbres que la forêt. Meet the Factory est une méga-compilation qui est diffusée sur presque toutes les fréquences du spectre pop bizarroïde canadien : du post n'importe-quoi déglingué de Un Blonde au clair de lune sous-marin aventureux de Play Guitar. Allez les wyrdos, faites-vous plaisir [comme des chefs](https://www.youtube.com/watch?v=soV8IcTzuj8, satisfaction garantie.

Freak Heat Waves – Cradle of Fear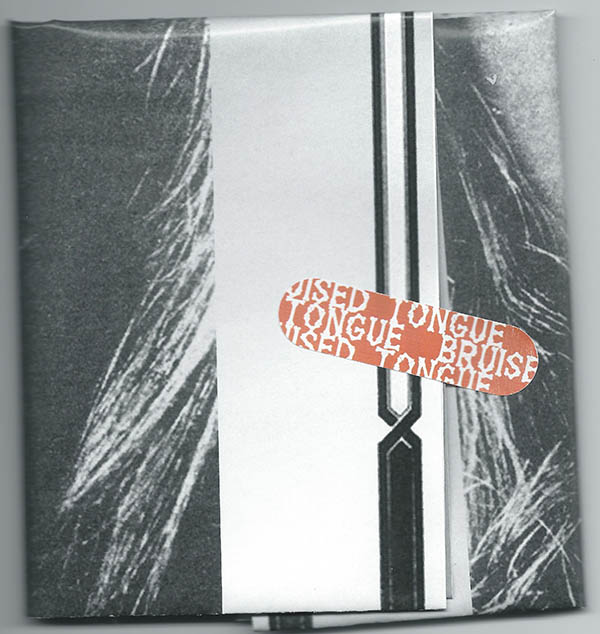 Various Artists
Afterburners Vol. 4
Ottawa, ON
From the free lunch stamp card of Alanna Yaraskavitch:
The fourth instalment of Bruised Tongue's post-Ottawa Explosion comp kicks off with a phone call from The Yips: Can you do dinner tonight at an inter-provincial, all-you-can-listen buffet of sonic delicacies? Call the sitter and clear your schedule, it's time to sip dandelion homebrew with Boyhood and sample wild game with Mark Alexander McIntyre. Look over there in the corner! Neck's eating mashed potatoes with their hands down their pants while Bonnie Doon devour $2 slices. It's time to pay, but the price is free – my compliments to the chef.
De la carte à tampon pour lunch gratuit complément d' Alanna Yaraskavitch:
(Traduit par la carte de fidélité certifiée Louis-Félix Pellerin)
Le quatrième tome de la compé post-Ottawa Explosion de Bruised Tongue commence avec un appel téléphonique de The Yips: Pouvez-vous vous occuper du souper ce soir, à un fin buffet sonique à volonté interprovincial? Appelez la gardienne et libérez-vous, c'est le temps d'aller siroter de la liqueur de pissenlit artisanale avec Boyhood et de déguster du gibier sauvage avec Mark Alexander McIntyre. Mais regardez qui est dans le coin! Neck se gavent de patates pilées les mains dans les pantalons tandis que Bonnie Doon dévorent des pointes à 2$. Il est venu le temps de payer l'addition, un gros GRATUIT est inscrit à la place du montant final; mes compliments au chef.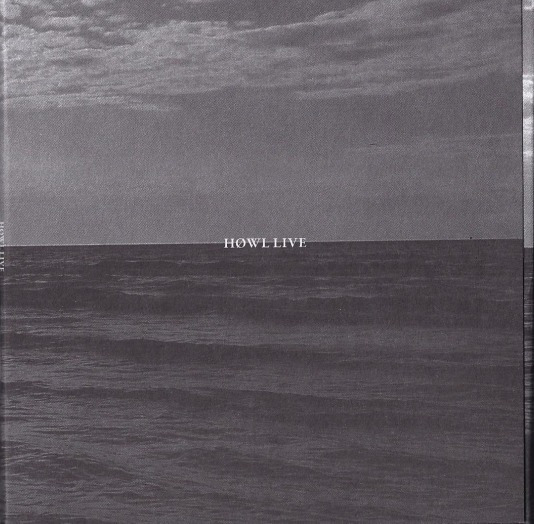 Curated from three years' worth of shows, Howl Live brings together unique voices to form a flowing narrative. Unraveling through interactions, delicate sounds reverberate into distortion while dissonant modes tune to surrounding tensions and movements.
Various Artists
Howl Live
Montréal, QC
From the noonday bells of Javier Fuentes:
CKUT and Howl! Arts present a live record of Montreal's barrier-pushing creative minds, echoing spaces transformed by resident noisemakers and active listeners. Curated from three years' worth of shows, the album brings together unique voices to form a flowing narrative. Unraveling through interactions, delicate sounds reverberate into distortion while dissonant modes tune to surrounding tensions and movements. As each track passes, an added layer of meaning appears in the relationship between each piece; Sarah Pagé's harp playing in the back of memory as Jason 'Blackbird' Selman recites his poetic words. In the digital age, the power of the live experience has only become greater.
Des cloches de midi de Javier Fuentes:
(Traduit par Andréanne Dion)
CKUT et Howl! Arts présentent un disque live qui nous vient des esprits créatifs les plus innovateurs de Montréal, et où les espaces résonnants sont transformés par les musiciens et les auditeurs actifs. Élaboré à partir de trois ans de spectacles, l'album réunit des voix uniques pour former un récit fluide. S'effilochant au fil des interactions, des sons délicats résonnent et se distordent, alors que des modes dissonants s'accordent sur les tensions et les mouvements environnants. Chaque chanson ajoute à la signification qui lie les pièces les unes aux autres: la harpe de Sarah Pagé joue au fond de nos souvenirs, pendant que Jason 'Blackbird' Selman récite sa poésie. À l'ère numérique, le pouvoir de l'expérience live n'a fait que s'accroître.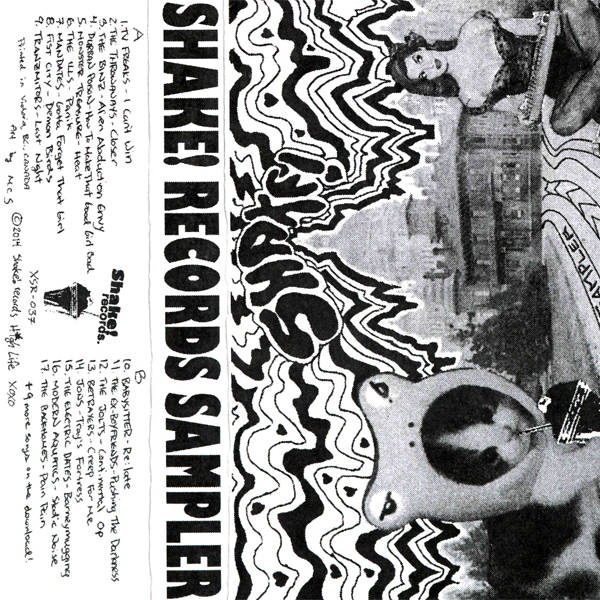 Various Artists – Shake! Records Sampler :: The staggeringly heavy shred of 26 of the west coast's finest is shifting the tectonics. Another punk rock compendium from which you could get lost in study.
Various Artists
Shake! Records Sampler
Victoria, BC
From the fault lines of Johnnie Regalado:
Here the potential of the mighty Shake! is on full display. The staggeringly heavy shred of 26 of the west coast's finest is shifting the tectonics. Another punk rock compendium from which you could get lost in study. So many damn finely crafted tapes.
Des failles de Johnnie Regalado:
(Traduit par les vibrations tectoniques de Louis-Félix Pellerin)
Le potentiel du formidable Shake! est mis en évidence ici. Le shred extraordinairement abondant des 26 meilleurs musiciens de la côte ouest fait bouger les plaques tectoniques. Voici une autre collection punk rock dans laquelle vous pouvez vous perdre à l'écoute tellement elle regorge de cassettes foutrement bien arrangées.

The Ex-Boyfriends – Pushing the Darkness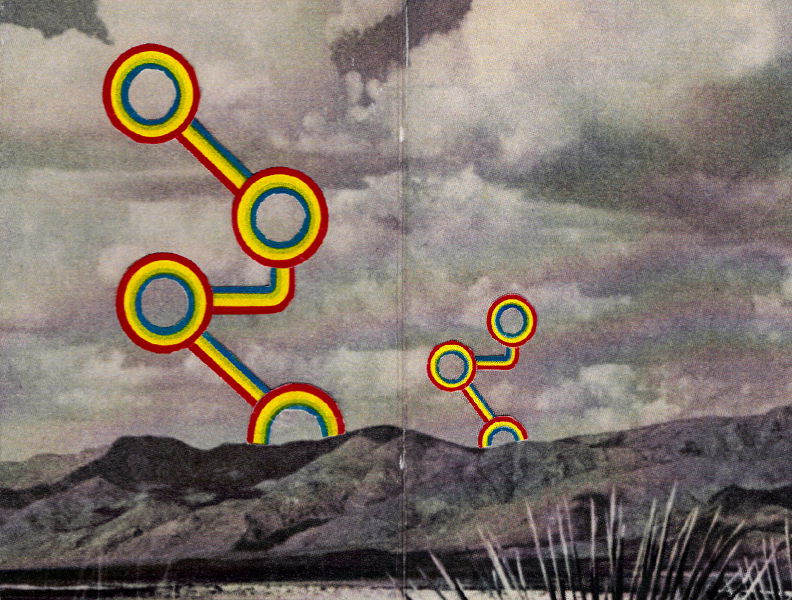 Various Artists
Prairie Shag
Regina, SK
From the tin can centerspace of Joshua Robinson:
Where artistries are as diverse as dancing night skies are multitudinous, Saskatchewan has long been that place of inferred absenteeism; the middle sibling to the East and West of Canada's outstretched arms.
Prairie Shag, a regional compilation of Regina artists, is infused with the same prairie sentimentally found in the frozen footsteps of wayward late-night stumblers. It provides us with a sonorous glimpse into the creaking gears and rusted-out tin can proclamations of the Queen City's rattling cage-ees (with the added bonus of a track by Saskatoon's Wizards). In the heart of the endlessly rolling fields, between the dilapidated grain silos and metallurgical life wounds of railcars past, and within the manic swinging of its seasonally bipolar countenance, Regina is that being below the permafrost; clawing methodically at the frozen earth overhead to break into the cold air of the very early morning.
What curator Carl Johnson (Library Voices, The Florals, and Coldest Night of the Year) has done with this comp is not unprecedented, but it is most certainly momentous. This is a mixtape made to be enjoyed and played to oblivion, to the point that it melts and conforms to the shape of its case, reconstituting itself as so much more than merely a medium. Rather, it is the time capsule-love-spawned offering of those same musicians who exist amidst the rolling fields of forever; who have embedded their intonations in the finer grains of those exhumed silos and railway carts previously regarded as eyesores for the eye-sorry; those who swallow the seasons as if they were merely the air that they breath.
Prairie Shag = Prairie Swag, and we, the undaunted denizens of our northernly centrespace, wear it well.
De l'espace central en boîte de conserve de Joshua Robinson:
(Traduit en hypodermie virtuelle par David Kohler)
Là où les artisteries sont aussi diverses que les cieux dansant sont myriade, Saskatchewan est depuis longtemps cet endroit à l'absentéisme inferé; l'enfant du milieu de l'est et de l'ouest des bras grand ouverts du Canada.
Prairie Shag, une compilation régionale d'artistes de Regina, est infusée de la même sentimentaité des prairies que l'on trouve dans les traces de pas congelées des fêtards de fin de nuit rentrant chez eux en titubant. Elle nous apporte un aperçu sonore des mécaniques craquantes et des proclamations de boîtes de conserves des encagés cliquettant de la Queen City (avec en bonus un morceau des Wizards de Saskatoon). Au coeur des champs roulant infinis, entre les silos à grain dilapidés et les blessures de la vie métallurgique d'un passé ferroviaire, et à portée des aléas maniaques de ses états saisonniers bipolaires, Regina est cet être en-dessous du permafrost; griffant méthodiquement la terre gelée du dessus pour pénétrer l'air froid du début de matinée.
Ce que le curateur Carl Johnson (Library Voices, The Florals, et Coldest Night of the Year) a fait avec cette composition n'est pas sans précédent, mais très certainement capital. Cette mixtape est faite pour être appréciée et jouée jusqu'à l'oubli total, au point où elle se fond et se conforme à la forme de sa boîte, se reconstituant en bien plus qu'un simple support. Plutôt, c'est la capsule temporelle engendrée par l'amour, offrande de ces mêmes musiciens qui existent au milieu des champs roulant de l'éternité; qui incorporent leurs intonations dans les grains les plus fins de ces silos exhumés et wagons ferroviaires précédemment regardés comme des horreurs visuelles; ceux qui avalent les saisons comme si ce n'est que l'air qu'ils respirent.
Prairie Shag = Prairie Swag, et nous, les habitants intrépides de notre espace central nordique, le portons bien.

Kitchen Party – We Need a Decision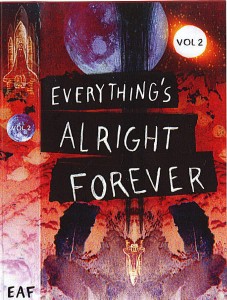 Various Artists
Everything's Alright Forever Vol. 2
Asterisk, CA
From the ramblin' fever of Bryce Warnes:
This tape compilation is not pure canonical CanCon, as it features tracks from artists both north and south of the 49th. But for the blissed-out and haggard psych-rock wayfarer, EAF's carefully curated selection of blog faves packs a heady re-up of Canuck jammers. The broken-hearted can look to Wicked Witches' horn-supported hate-letter for zero solace but near-infinite vitriol. The Great Machine commit themselves to pouring out soul straight from the lower intestine, and Sun Stone Revolvers stretch out some serpentine blues for the red sun. The Dirty Frigs' simmering bar-rock and Psyche Tongues' flashback fantasia ease the tension, while Loom and Li-on Grevier go full soft with subtle salves to sooth the burnt-out brain/body. EAF Vol. 2 satisfies consistently. Grip it, pop it in, and drop out.
De la fièvre bavarde de Bryce Warnes:
(Traduit par Andréanne Dion)
Le contenu de cette cassette n'est pas purement canadien, puisqu'elle contient des chansons d'artistes aussi bien du nord que du sud du 49e parallèle. Mais pour le voyageur heureux et hagard fan de rock psychédélique, la sélection minutieuse des favoris de EAF comporte un mélange enivrant d'artistes canadiens. Ceux qui ont le cœur brisé peuvent se tourner vers l'animosité sur fond de cuivres de Wicked Witches pour zéro réconfort mais un vitriol presque infini. The Great Machine s'engagent à nous verser du soul directement venu des intestins et Sun Stone Revolvers s'étendent sinueusement dans le genre Blues for the Red Sun. Le rock bouillonnant de The Dirty Frigs et les souvenirs fantaisistes de Psyche Tongues dissipent la tension, alors que Loom et Li-on Grevier adoucissent le ton avec des baumes subtils pour apaiser nos cerveau/corps épuisés. EAF Vol. 2 est systématiquement satisfaisant. Saisissez-le, écoutez-le, relaxez.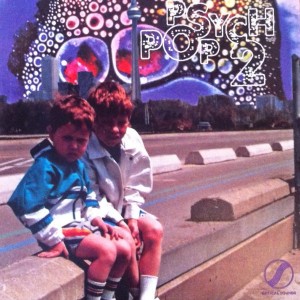 Various Artists
Psych Pop 2
Asterisk, Canada
From the kaleidoscopic wing of Brad Casey:
Go to Kensington Market. Fill your heart with no wave, baggy, Nico and the New York scene. Let it bloom with the drone of psychedelia. Optical Sounds will find you, take you under their kaleidoscopic wing, and if you make a sound, they'll nurture it. Their second label compilation showcases these kind adolescents still wanting for the romance of unknown pleasures while moving forward through the shapes that take form when you close your eyes for dreaming.
De l'aile kaléodoscopique de Brad Casey:
(Traduit par la dérive formatrice de Benoit Arcand)
Rendez vous au Kensington Market. Emplissez votre cœur de no wave, de baggy, de Nico et de scène new-yorkaise. Laissez fleurir en un bourdonnement psychédélique. Optical Sounds vous trouvera, vous prendra sous son aile kaléidoscopique, et si vous émettez un son, il le couvera. La seconde compilation de l'étiquette présente d'aimables adolescents toujours épris de plaisirs inconnus qui se meuvent parmi les formes qui apparaissent lorsque vous fermez les yeux et rêvez.
---