Tag: unfamiliar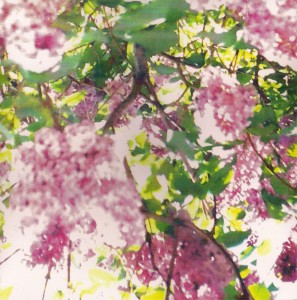 Actual Water
The Paisley Orchard
Toronto, ON

Actual Water have emerged a pop monstrosity from the mirth of fidelic ruin; their debut LP exists within an echo-chamber of guitar-laced jangle and humoured rhythm, making each stab more
destructively addicting
. With bludgeoned flare,
The Paisley Orchard
's euphoric clamour induces a slurred frenzy of popular distaste. The entire package is some
top of the line wine
for the ruinous at heart. Top 10 of the year for sure. YEEEEEEEAAAAAAAAHHHHHHHHHHHHHHHHHHHHHHHHH.
Audio clip: Adobe Flash Player (version 9 or above) is required to play this audio clip. Download the latest version here. You also need to have JavaScript enabled in your browser.
Audio clip: Adobe Flash Player (version 9 or above) is required to play this audio clip. Download the latest version here. You also need to have JavaScript enabled in your browser.
Actual Water – Summer In The End
Audio clip: Adobe Flash Player (version 9 or above) is required to play this audio clip. Download the latest version here. You also need to have JavaScript enabled in your browser.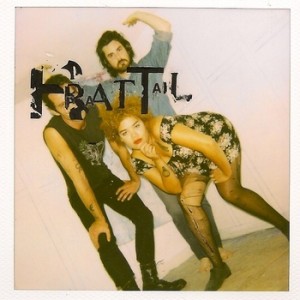 RatTail
RatTail
Toronto, ON

If the world was right, all teenage girls would be listening to Rattail. Sonically, this clutch of Torontonian dreamers bears passing resemblance to certain excellent
dream-poppers
and
shoegaze babes
. All three bands excel at ethereal darkish rock, making songs that explode in the body like cloudy, pretty bubbles of viscera. Rattail's sound is distinguished by Jasmyn Burke, whose voice falls somewhere in the ether between between
Ruth Brown
and
Exene Cervenka
. She keens, she wails, she snarls, she sounds like a baby or an regal dame or a monster. She observes her world with a detachment that is equally cynical and curious and it sounds great. To me, Rattail embodies the contradictions of growing older – the coolness, the calmness, the swirling confusion, the fucked-up sense of wondering.
Audio clip: Adobe Flash Player (version 9 or above) is required to play this audio clip. Download the latest version here. You also need to have JavaScript enabled in your browser.
Audio clip: Adobe Flash Player (version 9 or above) is required to play this audio clip. Download the latest version here. You also need to have JavaScript enabled in your browser.
Audio clip: Adobe Flash Player (version 9 or above) is required to play this audio clip. Download the latest version here. You also need to have JavaScript enabled in your browser.
Actual Water
La Violence sur Les
Champs-Élysées
[Director: Danielle Nemet]
Toronto, ON

Actual Water have been spitting out some freaky-deaky and/or brilliant low run
tapes
and
lathes
over the past few years. Now they're finally gearing up for their first full-length LP, which comes out next month on Unfamiliar. I'm happy to report that the promo-video/single has just dropped and the weird ones have caught it. The group is working some happy,
Flying Nun
thing
that's a nice change of weather from all the goth-waves washing up our shores. Please don't let me be misunderstood. I love all the depressing
blizzard-queen/rave-witch
stuff, but it's great to take a short break from it as the weather starts to get colder. That's how I'm feeling anyway.
I've always liked director Danielle Nemet's photo-blog, Sombre Reptiles, so it's nice her footage puts you in the same warm-world as the snapshots. Kinda had my fingers crossed the singer would bust out rapping by the end but he never did. It's still the most fun video I've seen in a long time. Thanks Actual Water!
---