Tag: unfamiliar records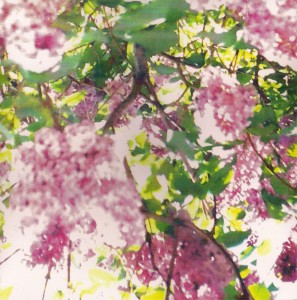 Actual Water
The Paisley Orchard
Toronto, ON

Actual Water have emerged a pop monstrosity from the mirth of fidelic ruin; their debut LP exists within an echo-chamber of guitar-laced jangle and humoured rhythm, making each stab more
destructively addicting
. With bludgeoned flare,
The Paisley Orchard
's euphoric clamour induces a slurred frenzy of popular distaste. The entire package is some
top of the line wine
for the ruinous at heart. Top 10 of the year for sure. YEEEEEEEAAAAAAAAHHHHHHHHHHHHHHHHHHHHHHHHH.
Audio clip: Adobe Flash Player (version 9 or above) is required to play this audio clip. Download the latest version here. You also need to have JavaScript enabled in your browser.
Audio clip: Adobe Flash Player (version 9 or above) is required to play this audio clip. Download the latest version here. You also need to have JavaScript enabled in your browser.
Actual Water – Summer In The End
Audio clip: Adobe Flash Player (version 9 or above) is required to play this audio clip. Download the latest version here. You also need to have JavaScript enabled in your browser.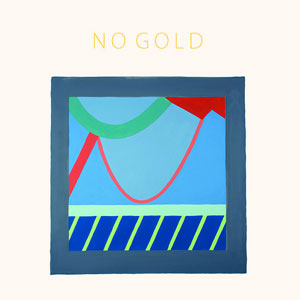 No Gold
No Gold
Vancouver, BC

The debut LP from Unfamiliar Records' No Gold starts with a blissed-out wormhole of kaleidoscoping liquid noise punctuated by percussive rattles and Phil Collins-esque
tom-tom punches
. Opener "Rainforce" gives a full-body dirty massage before dropping you in a humid garden of psychedelic fronds sprouting equatorial fruits, ripe and ready to spray tropical colours all over your palate. No Gold have come out from recording hibernation with a serious penchant for deep grooves, spinning themselves outward with mesmeric effects. Set to ensconce your lobes in a magic mushroom cloud, the Vancouver group nevertheless adhere to their own brand of stoner logic, exhibiting sharp moments of hooked-out melody and self-aware lyrics like "All that I can smell is weed and Nag Champa." So it isn't just me, then.
Audio clip: Adobe Flash Player (version 9 or above) is required to play this audio clip. Download the latest version here. You also need to have JavaScript enabled in your browser.
No Gold – Weird Week
Audio clip: Adobe Flash Player (version 9 or above) is required to play this audio clip. Download the latest version here. You also need to have JavaScript enabled in your browser.
No Gold – Rainforts


From the ratty poncho of Aaron Levin:
RatTail have transplanted the wild jangles of DIY Britain to a pre-hippie dystopia (read: Toronto). Their debut EP is a roaring mellow of sub-tuned guitar clangor, burrowing drums, and singer Jasmyn's signature baritone; all of it copulating in a fantastic bedlam of pop debauchery. Limited to 300 clear 7″s courtesy of Unfamiliar Records. Gripgrip!
Audio clip: Adobe Flash Player (version 9 or above) is required to play this audio clip. Download the latest version here. You also need to have JavaScript enabled in your browser.
RatTail – George Mounsey
Audio clip: Adobe Flash Player (version 9 or above) is required to play this audio clip. Download the latest version here. You also need to have JavaScript enabled in your browser.
RatTail – Poncho
---