Tag: underground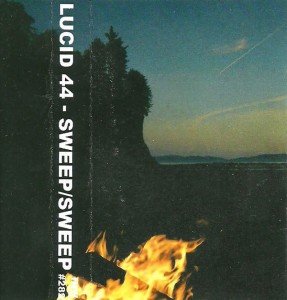 From the grease fire of Kevin Stebner:
The untrackable and unknowable Markus Overland (a.k.a. Lucid 44 a.k.a. Beerwolfe, etc.), Calgary's most singularly undersung genius, comes at us once again. This tape/CD-R of understated jams channels his family's fervour, grumbly grunge dirge and Uncle Neil's stage presence. The vision is so interior, we are lucky to hear the reverberations of his muse. He won't look at the crowd, the crowd cannot fathom his gaze.
Du feu de graisse de Kevin Stebner:
(Traduit par les visions de Julie Forget)
L'intraçable et mystérieux Markus Overland (alias Lucid 44, alias Beerwolfe, etc.), le génie calgarien le plus singulièrement méconnu, nous revient une fois de plus. Cette cassette/CD-R de jams raffinés rassemble la ferveur de ses ancêtres, un [chant funèbre de grunge râlant et la présence sur scène d'Uncle Neil. La vision est d'une telle intériorité que nous sommes chanceux d'entendre les réverbérations de sa muse. Il ne regarde pas la foule, la foule ne peut sonder son regard.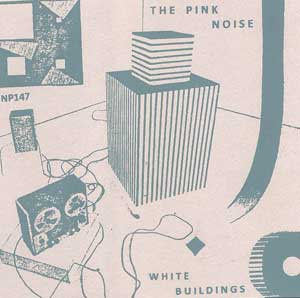 The Pink Noise
White Buildings
Montreal, QC

Minimal snaps and snips of the crash and burn generation are captured in this dimension, as songs heard in the underground dance clubs of Orwell's
1984
. We feel the bleak disgust of
Mark Sauner
's mind, but he refuses to step it back. This is as classy as he'll get, back alley hustler, smoke screen. On "Garden Times", you know he's trying to show you the way, but you don't get it. And you never will—this is his nightmare. Broken and torn in two, needing an escape that isn't possible.
The end of the world
already happened, and this is the soundtrack.
[audio:http://weirdcanada.com/wp-content/uploads/2012/02/02-PinkNoise-Flit.mp3|titles=The Pink Noise – Flit] The Pink Noise – Flit
[audio:http://weirdcanada.com/wp-content/uploads/2012/02/04-PinkNoise-Garden-Times.mp3|titles=The Pink Noise – Garden Times] The Pink Noise – Garden Times
---