Tag: tyler butler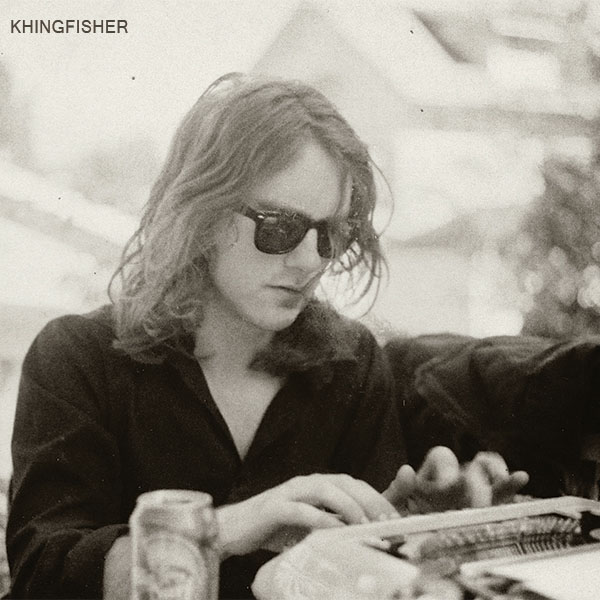 Khingfisher
Khingfisher
(Self Released)
Vancouver, BC
From the long morning light of Tyler Butler:
Wake up, feeling alone for just a moment: a jug of water and an empty bottle of wine on the bedside table. The soft impression of your lover's form rests remembering in the sheets. Listen. The pad of bare feet across the kitchen floor. The sizzle of bacon. The distinctive scrape of scrambled eggs. The trickle of drip brew pulls at your mouth: dry from wine and revelry. Just as these temptations cause your body to shudder and rise, a long sunbeam catches dust and forces your head back under the covers. From the other room, Khingfisher — Vancouver's Craig Alan Mechler — sings his soft songs for the last house guests, forgets his words in the night, and sings them again in hazy morning light.
De la lumière matinale languissante de Tyler Butler:
(Traduit par l'arrière-goût de Kraken de Jessica Grenier)
Se réveiller. L'espace d'un instant, ne voir que le grand lit vide – une cruche d'eau et un reste de bouteille de vin sur la table de chevet. Puis, la douce trace du sommeil d'un autre corps, encore sur les draps. Écouter. Le bruit de pieds nus qui traversent la cuisine. Le crépitement du bacon. Le raclement caractéristique des œufs brouillés. Le son de la cafetière appâte ta bouche desséchée par le vin et les festivités. Tout comme ton corps, succombant à la tentation, se soulevait en frissonnant, un long rayon de soleil fait briller des poussières, forçant ta tête à retourner sous les couvertures. Dans l'autre pièce, Khingfisher – Craig Alan Mechler, de Vancouver – susurre ses chansons pour les derniers invités, oubliant ses mots durant la nuit pour les chanter de nouveau dans la lumière brumeuse du matin.

Khingfisher – Our Lade of Constant Sorrow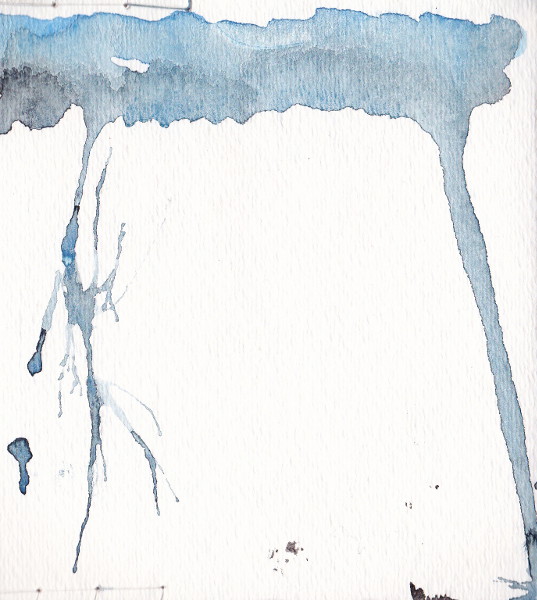 Poler Bear
The Winter At Your Ears
(Self Released)
Saskatoon, SK
From the crystalline nights of Tyler Butler:
Stare out the warm window: the roads are plowed to the pavement and the streetlights shimmer orange across piled up snow. The darting tale of a snowshoe hare is told in bounding tracks across the lawn. The wind howls. The house elicits a terrible shiver; the long-suffering groan of Atlas shaking the shelter's wooden bones. Once, there were no houses here. What a terrible sight this must have been, this wind-burned prairie. Poler Bear – Saskatoon's Josh Robinson – sings to the stillness of the winter night, the diamonds studded in a hard crust of snow, the thin pane of insulated glass.
Des nuits cristallines de Tyler Butler:
(Traduit par les sentiers perdus de Julie Forget)
Regardez par la chaleureuse fenêtre : les routes sont marquées dans la chaussée et les lumières orange des lampadaires scintillent sur les bancs de neige. Le récit précipité d'un lièvre d'Amérique est raconté dans des traces de sauts dans la pelouse. Le vent hurle. La maison provoque un terrible frisson; le gémissement durement éprouvé d'Atlas secouant les os de bois du refuge. Jadis, il n'y avait pas de maisons ici. Quelle terrible vue cela devait être, cette prairie brûlée par le vent. Poler Bear – Josh Robinson, de Saskatoon – chante la tranquillité de la nuit hivernale, les diamants qui parsèment l'épaisse neige, la mince vitre de verre isolant.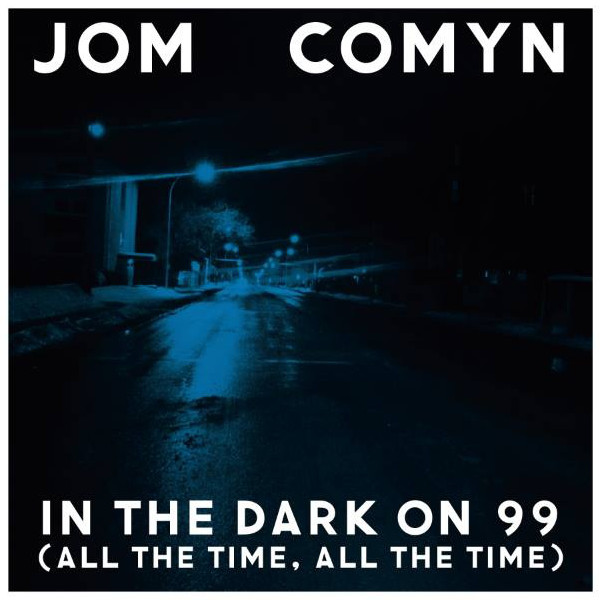 Jom Comyn
In the Dark on 99 (All the Time, All the Time)
(Value Records)
Edmonton, AB
From the snow covered streets of Tyler Butler:
Hood up against the driving snow, Jom Comyn takes another long walk in the buried Edmonton winter. Everyone is alone in these long months: 99th Ave is the eastern gateway to the river valley's boreal isolation, far from the packed bars of Whyte Avenue. Beard frozen on a long walk into that hinterland, he is a spectre gliding across icy sidewalks. This is the rise and fall of winter, the doldrums of the newborn year, the long dark: in Edmonton we are our gathering spaces and we are our friends.
Des rues couvertes de neige de Tyler Butler:
(Traduit flocon par flocon par David Kohler)
Le capot levé à l'encontre de la neige roulante, Jom Comyn se promène à nouveau dans l'hiver enseveli d'Edmonton. Tout le monde est seul durant ces longs mois : 99th Avenue est le portail de l'est qui nous sépare de l'isolement boréal de la vallée, bien loin des bars pleins à craquer de l'avenue Whyte. La barbe gelée durant une longue marche dans l'arrière-pays, il se glisse le long des trottoirs glacés tel un spectre. C'est l'arrivée et le départ de l'hiver, le marasme de la nouvelle année, la longue obscurité : à Edmonton, nous sommes nos espaces de rencontres et nous sommes nos amis.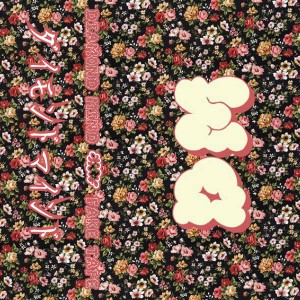 Diamond Mind
Fake Tape
(Self Released)
Edmonton, AB
From the heliconian wings of Tyler Butler:
Liam Trimble, the king of prairie pop, lends his dulcet tone to another collection. These are dark songs for cryogenically frozen hearts. In these shortgrass winters, love waits passively under eight months of pupal darkness, emerges fragrant and wild. Inhale. It hits you like a nail to the forehead, burns like a flaming house. Open your third eye to a neverending summer: forged on forgotten snows, written in pen across exposed flesh.
Des ailes héliconiennes de Tyler Butler:
(Traduit en plein délire métamorphique par David Kohler)
Liam Trimble, le roi de la prairie pop, prête sa voix suave à une autre collection. Ce sont des chansons sombres pour coeurs cryogénisés. Durant les hivers de l'herbe rase, l'amour attend passivement pendant huit mois de ténèbres pupaires et en émerge odorant et fou. Inspire. Ça te frappe comme un clou dans le front, te brûle comme une maison en feu. Ouvre ton troisième oeil à un été sans fin : forgé sur des neiges oubliées, écrit au stylo à même la chaire exposée.
---