Tag: Trevor Angst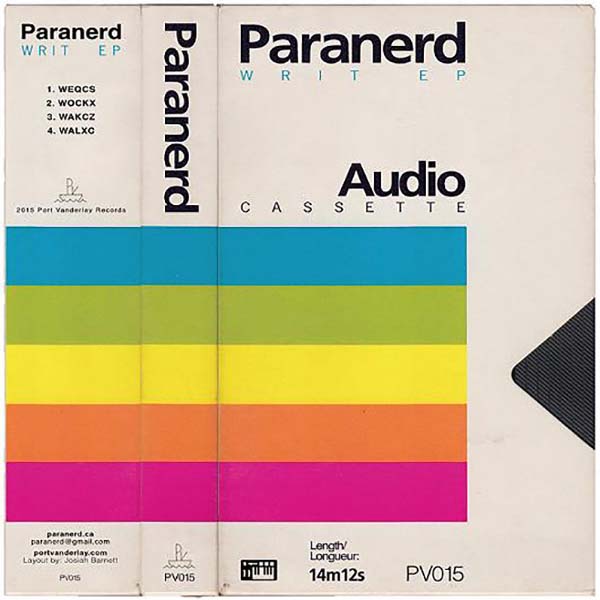 Paranerd
Writ EP
Moncton, NB
From the euphoric seclusion of Trevor Angst:
We've always been inclined to dance together in circles. Mind you, our feet barely shuffle, and our bopping heads merely impose our knees to dip whilst clurbing. The thought of being streaked with ultraviolet light by ceiling projectors is tempting enough to check in, but tonight we're really better off vibin' from each other's houses. Our jiving abilities are overcome by our own reveries, induced by the fluidity of oonts, tweaks and burbles. There are disparate segments of syncopated, burst mode riddums that clatter in sequences. A singular, spacey squelch that typifies a launch into hyperspace and sweeping cut off frequencies for full velocity.
De la solitude euphorique de Trevor Angst:
(Le mode en rafale de Odile Leclerc)
Nous avons toujours été enclins à danser en rond ensemble. Mais attention, nos pieds traînent à peine et nos têtes rebondissantes ne font qu'imposer à nos genoux de se ployer pendant que nous sortons en boîtes. L'idée de se faire strier de lumières ultraviolettes par des projecteurs au plafond est assez tentante pour participer, mais ce soir nous ferions mieux de prendre du bon temps à partir de nos maisons. Nos habilités à giguer sont vaincues par nos propres rêveries, induites par la fluidité des boom boom, des altérations et des gazouillis. Il y a des segments disparates de rythmes en mode rafales syncopés qui se fracassent en séquences. Un bruit de succion singulier qui caractérise un lancement dans l'hyperespace et un balayage coupent les fréquences pour atteindre une pleine vélocité.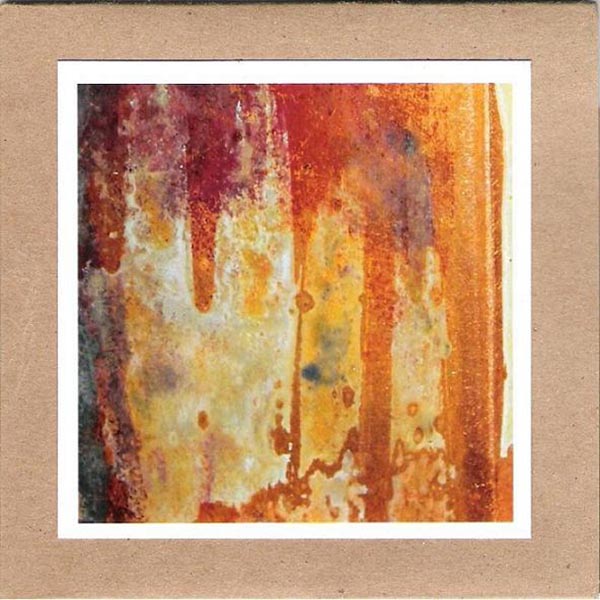 M. Mucci
Don't Be Afraid
Guelph, ON
From the dexterous string cycle laps of Trevor Angst:
"Starkest Darkness" is a song and an inspired cadence to an eponymous poem by Nathanael Larochette. It bands together the truth seekers who are boundlessly searching for pure self-expressionism, and calls to those who creatively jaunt through their unprecedented future. This extended collaborative intermezzo features the caesura of spoken word over M. Mucci's incessantly dexterous finger style pacing. It's your last impressioned coda. Don't Be Afraid is prominent in guitar and lap steel arrangements, assembling cymbal crashes and swells with orchestrated pipe organ drones.
De la corde qui tourne en boucle avec dextérité de Trevor Angst:
(Traduit par Moi Quevillon)
La chanson « Starkest Darkness » possède un rythme inspiré du poème éponyme écrit par Nathanael Larochette. Elle rassemble les chercheurs de vérité, ces êtres inlassablement en quêtent de l'expression personnelle la plus pure, et elle appelle ceux qui se baladent avec créativité vers un futur sans précédent. Cet intermezzo collaboratif prolongé nous offre une césure dans la création orale de M. Mucci constamment articulée virtuose du doigté avec cadence. C'est votre dernière impression – votre coda. La présence de guitare et d'arrangements lap-steel prévalent dans Don't Be Afraid, avec un drone ambiant d'orchestration de cymbales et d'orgue.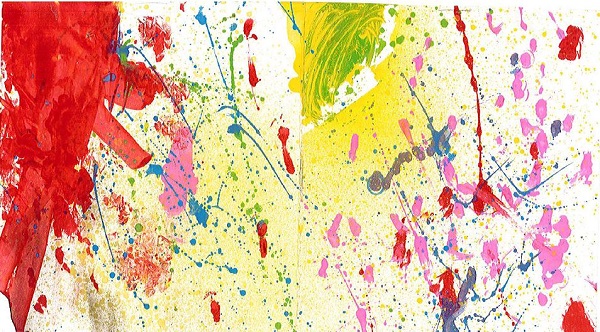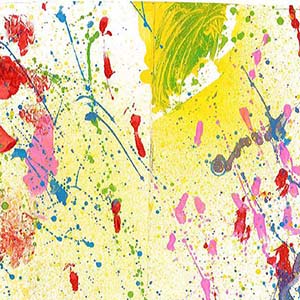 Virgins
Everyone Lost
(Self-Released)
Edmonton, AB
From the bleak worldview of Trevor Angst:
Be still, don't breathe. Doomsday is anthropogenic and takes the form of bio-cybernetic revolt. The planet is threatened and engages to resurrect its biomechanical engines of destruction from its underground dormancy to obliterate humankind. It's the found percussion of hard struck cathedral bells and the incline of a chain hill wooden roller coaster on Everything Dies that mimics dialogue and AI takeover. The droning, Tripod-bass growls are impending. Seismic strides can be mistaken for the sunken heart throbs of those who are enduring a post-apocalyptic world.
Du point de vue austère de Trevor Angst:
(Traduit par les soirées mentholées de Marie-Pier Chevrier)
Immobile, pas un souffle. L'apocalypse est anthropique et prend des airs de révolte biocybernétique. La planète est menacée et s'apprête à ressusciter de leur dormance souterraine ses engins de destruction biomécaniques pour anéantir l'humanité. La percussion retrouvée des cloches de cathédrale sonnées violemment et la pente d'une chaîne de montagnes russes de bois sur Everything Dies mimiquent les dialogues et conquêtes de l'IA. Le bourdonnement et les grognements de basse à Trépied survolent le tout, menaçants. Les éclats sismiques ressemblent à s'y méprendre aux battements de coeur en noyade de ceux qui perdurent dans un monde post-apocalyptique.
Virgins – The Air We Are Breathing (Be Still)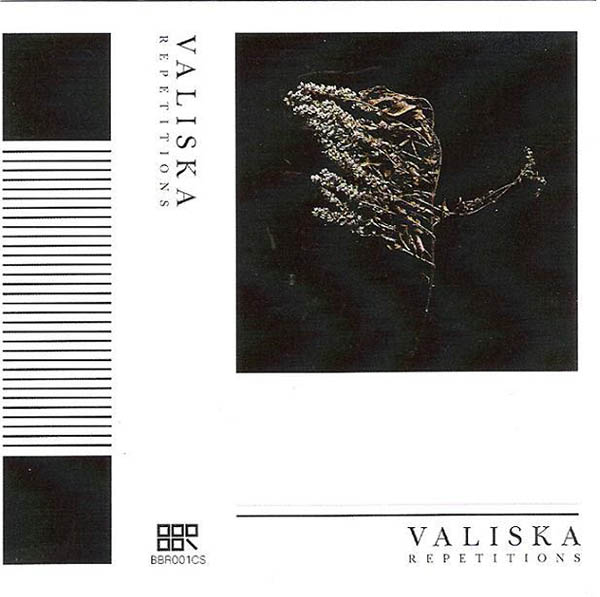 Valiska
Repetitions
(Bow Bottom Records)
Calgary, AB
From the Baltic Sea envy of Trevor Angst:
Last summer, Krzysztof revisited with his Polish extended family overseas. Living in landlocked Alberta, he recalls his exciting encounter with the greatly flowing and ebbing Baltic Sea on the country's northern coast, and the long steel rail commutes between cities and hamlets that bookend idyllic back country landscape. A fleeting honeymoon phase and the stirring ideas of repetition in musical arrangement led to a modern composition that longed for his evocative acculturation. Oscillating and saturated waves of clarinet and bassoon registers lay at the underbelly of looping piano improvs in cold ambience.
De l'envie de mer Baltique de Trevor Angst:
(Traduit par la carte postale de Julie Mayer)
L'été dernier, Krzysztof a revu sa famille éloignée, qui habite en Pologne. Établi en Alberta – donc loin de l'eau –, il se rappelle sa rencontre formidable avec la mer Baltique, située sur la frontière au nord du pays, et le long rail ferroviaire faisant la navette entre les villes et les hameaux qui enserrent le panorama idyllique de l'arrière-pays. Une phase de lune de miel fugace et le brassage d'idées de répétitions dans un arrangement musical ont mené à une composition moderne se languissant de l'acculturation évocatrice du musicien : des vagues oscillantes et saturées de clarinette et de basson reposant au bas-fond d'impros de piano jouées en boucle dans une atmosphère froide.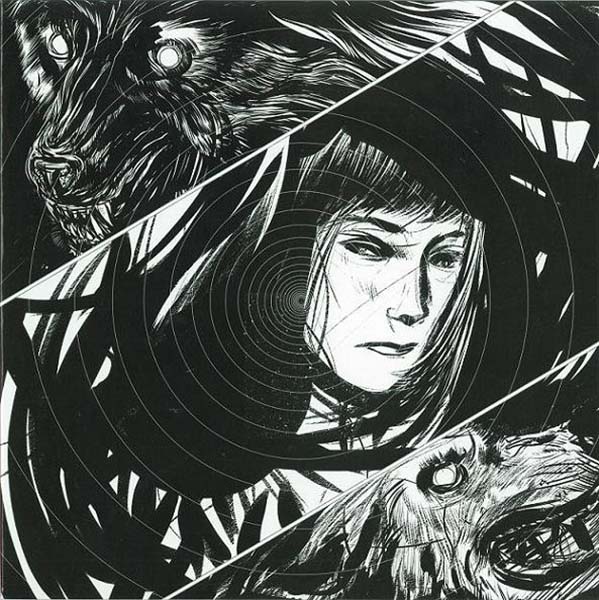 Terra
Couldn't Save This
Medicine Hat, AB
From the therapeutic helmet of Trevor Angst:
A herald abdicates his duties to become a harbinger. He gives an exit speech of honest introspection and narrates his inner conflicts to the hearkening convergence of the rank and file. His oratory is tonally commanding and it's mastered with a silver tongue. People discern the vocalized afflictions. It is sheathed like a cupped mic to make a bull horned public address of incurable conditions.
Du casque thérapeutique de Trevor Angst:
(Traduit par le clavier post-numérique de Mackenzie Smedmor)
Un héraut renonce à ses responsabilités afin de devenir un annonciateur. Il tient un discours de sortie d'une honnête introspection et narre ses conflits internes jusqu'à la convergence prêtant l'oreille du rang et du fichier. Son oratoire adopte un ton autoritaire et est maîtrisé avec une grande éloquence. Les gens distinguent les afflictions vocalisées. C'est recouvert comme un microphone enveloppé pour faire une allocution publique audacieuse à conditions irrémédiables.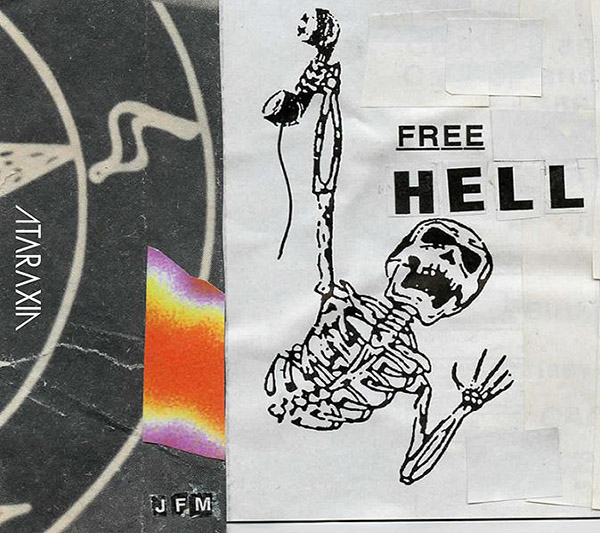 JFM
Free Hell
Halifax, NS
From the dark park head throb of Trevor Angst:
Six decades of Marvin Berry's static activity leaves his skeletal remains in a state of statue. Run a time lapse and watch his hands ossify into a debilitating age of contractured claws to bind an eternal grip around his handset. Pry the landline from his cold dead hands and listen to the receiver closely. Don't mistake it for a dial tone. Jesse Frank Matthews will take you on a journey of a sample-rich miscellany titled Free Hell. Start your descent into this segueing sound collage by dancing to the familiar realms of industrial electro body with a hydraulic lift backdrop. Pan into reverse truncated vocals over a stovetop boil melting BPM breakbeat and carry onward.
De la pulsation de tête au parc sombre de Trevor Angst:
(Traduit par la tempête de cheveux bleu et vert de Mackenzie Smedmor)
Les six décennies d'activité statique de Marvin Berry cèdent ses ossements dans l'état d'une statue. Au fil d'un laps de temps, observez ses mains scléroser en une ère débilitante de griffes contracturées qui serre éternellement dans sa poignée son téléphone. Forcez la téléphonie fixe de ses mains froides mortes et écoutez attentivement le récepteur. Ne le trompez pas pour une tonalité de numérotation. Jesse Frank Matthews vous emmènera en voyage à travers un mélange de prélèvement riche intitulé Free Hell. Débutez votre descente dans ce collage sonore incessant avec une danse au royaume du corps électro industriel devant un fond d'ascenseur hydraulique . Faites un panoramique sur les chants tronqués inversés au-dessus d'une cuisinière aux gros bouillons qui fait fondre les battements par minute du breakbeat et continue vers l'avant.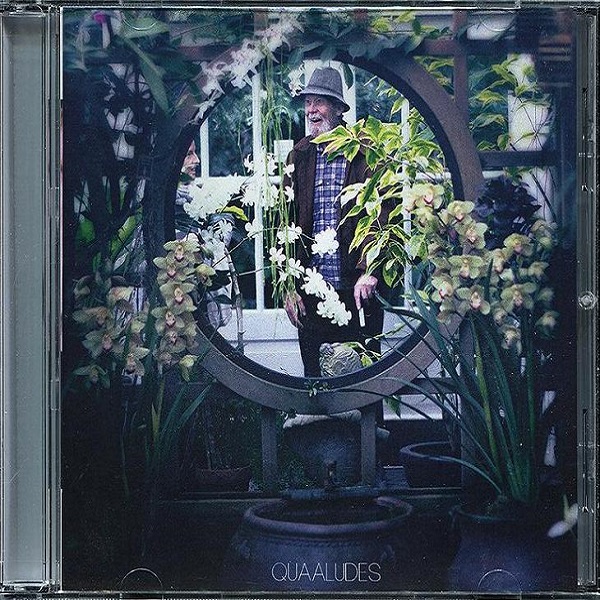 Quaaludes
This Is Your Future We're Talking About
Montreal, QC
From the teenage feelings of Trevor Angst:
Let Quaaludes be your entry portal into a nascent seam of emotive punk. Hailing from Montreal, Quaaludes tips their hat to the clean, trebly noodles of the American Midwest. Antigua twinkles like a Kinsella-scordatura sequel. The brass yearns softly while hoarse throated, coveted monologues are spilt with buff emotion over beefy jagged rhythms. Sporadic, jerking rim shots with mind manipulating tempo changes add underlying complexity to the spindling dragon dance of bright and pretty dual instrumentation of slides and harmonic bends.
Des sentiments adolescents de Trevor Angst:
(Traduit par la croisée des chemins de Julie Mayer)
Que Quaaludes soit votre portail d'entrée vers une couture naissante de punk émotif. Originaire de Montréal, Quaaludes lève son chapeau aux improvisations informelles, aiguës et claires du Midwest américain. Antigua brille telle la suite d'une scordatura à la Kinsella. La trompette soupire doucement pendant que des monologues à la gorge enrouée se déversent avec une émotion musclée sur des rythmes costauds en dents de scie. De sporadiques rimshots accompagnés de changements de tempo qui manipulent l'esprit ajoutent une complexité sous-jacente à la tournoyante danse du dragon qu'est la brillante et jolie instrumentation double composée de glissements et virages harmoniques.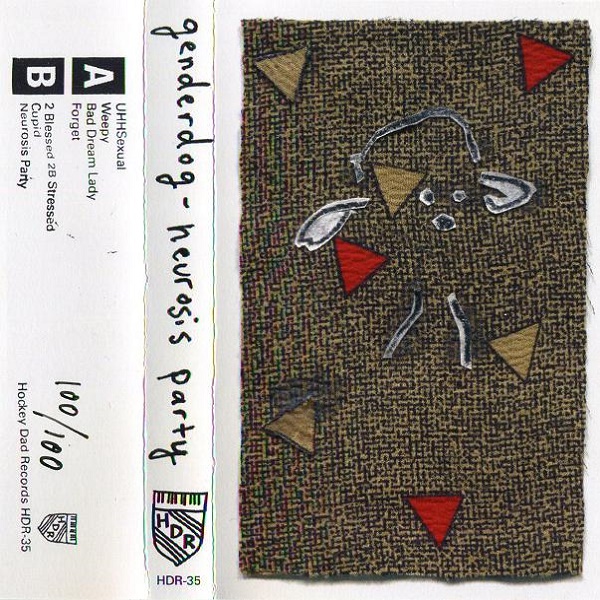 Genderdog
Neurosis Party
Vancouver, BC
From the permanent delirium of Trevor Angst:
Genderdog's waggish debut under Hockey Dad Records is an introvert's anthem for the neurotic masses. Worry-warted in nature but contemplative of self-doubt, Neurosis Party is a social train wreck's weeping cry out for help. With a mirthful insanity exacerbated by a failure to cope with life's stresses; it closes with abrupt, comical, apathetic chatter between split personalities. Transpiring into a neurosis party is beyond the breaking point. It's surpassing the despondent, unfocused gaze of the thousand yard stare; and insidiously emerges into a permanent delirium of full blown hallucination.
Du délire permanent de Trevor Angst:
(snorty rant is a bell)
Les débuts facétieux de Genderdog avec « Hockey Dad Records» sont l'hymne d'un introvertie pour les masses névrosées. De sa nature inquiète, mais contemplative dans son 'incertitude, * Neurosis Party* est le cri à l'aide désespéré d'une catastrophe sociale. Le groupe possède une folie insouciante qui est exacerbée par l'échec d'affronter les stress de la vie. La cassette se termine avec un bavardage brusque, comique et apathique entre des doubles personnalités. Se concoctant en une fête de névrosés et allant bien au-delà du point de rupture. Elle dépasse un regard flou et découragé de mille mètres et sort insidieusement dans un délire d'hallucinogène permanent.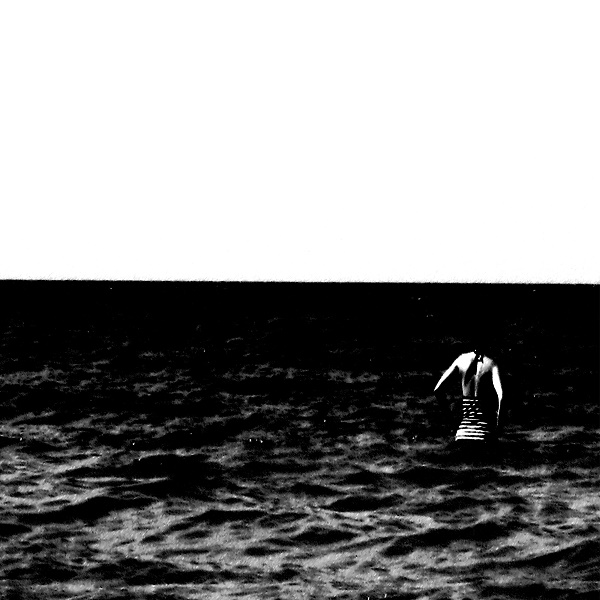 Man Meets Bear
Huronian Cadence
(Ur)
Kitchener, ON
From the acousitc water dance of Trevor Angst:
The photo of collaborating artist Experimental Housewife standing in Lake Huron is reminiscent to Man Meets Bear's cover art. Songwriter Soren Brothers wears his art on his sleeve, bridging his composition with his dedicated hours to limnology with visual transparency.
Huronian Cadence is an ethereal voice resting on nylon string. Soft textures of Latin and classical folk invoke images of a crash test dummy awaiting the ravage of a jersey barrier of heavy modulation. "Go Wild" is particular with cartoonish wails, becoming scratchier and alluring with high gain vocals. Other tracks feature a gated and compressed percussion, adding a closed dimension to the roofless, ambient siren call of Soren Brothers from across the lake.
De la danse de l'eau acoustique de Trevor Angst:
(Traduit par Hugo Hyart)
La photo de l'artiste collaboratrice Experimental Housewife se tenant dans le Lac Huron rappelle les pochettes d'album de Man Meets Bear. Le chansonnier Soren Brothers joue son art à coeur ouvert, et fait le pont avec ses longues heures dédiées à la limnologie avec transparence visuelle.
Huronian Cadence est une voix éthérée posée sur un fil de nylon. De douces textures latines et de folk classique invoquent les images de mannequins de crash test en attente du ravage que leur causera une barrière jersey de lourde modulation. "Go Wild" est particulière, avec ses gémissements cartoonesques, devenant de plus en plus éraflée et allusive avec les voix traitées avec intensité. Les autres morceaux contiennent une percussion filtrée et compressée qui ajoute une dimension fermée au chant de sirène ambiant et sans toit de Soren Brothers venant de l'autre côté du lac.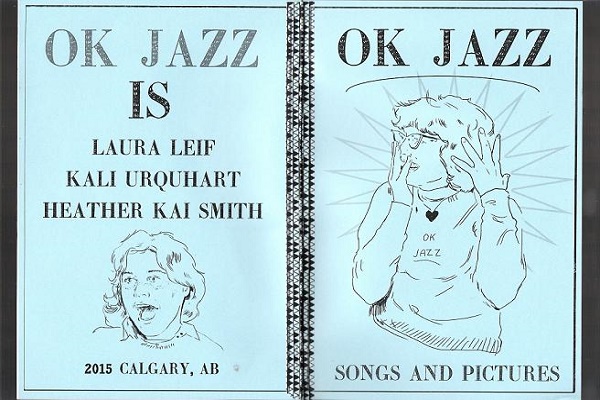 IMAGE
OK Jazz
OK Jazz
(Self-Released)
Calgary, AB
From the swollen biceps of Trevor Angst:
Who remembers weird Canadian sketch comedy Kids in the Hall? OK Jazz do, dedicating a jocular titled track to the pitiful sexist with vegetation for hair. OKJ knows what peeves Cabbage Head and do it best by diving into the fine art of tiered satire. OKJ chants for gender equality in harmonious solidarity. Clean guitar and complimenting overdriven bass tones slither underneath blissful singing. The sound is indefinite and signature throughout their debut. OKJ can belt a shrill voice to drive their take home message; to join their people's club. Anybody is invited. Embrace the state of mind and you won't be waitlisted.
Des biceps enflés de Trevor Angst:
(Traduit par la culture canadienne de Nicolas Coutlée)
Qui se rappelle de Kids in the Hall, cette émission canadienne à l'humour étrange? OK Jazz s'en souvient et dédie un titre plaisantin à ce pitoyable sexiste aux cheveux végétaux. OKJ sait ce qui se trame dans cette tête de chou et l'illustre parfaitement grâce à l'art fin de la satire à niveaux multiples, célébrant l'égalité des sexes dans la solidarité harmonieuse. Une guitare claire complémentée de tons de basse surmultipliée s'immisce sous un chant merveilleux. Sur ce premier album, le son reste indéfini tout en étant distinctif. Mais OKJ peut également scander son message d'une voix stridente : joignez-vous à notre club! Tout le monde est le bienvenu. En adoptant cet état d'esprit, vous pouvez oublier la liste d'attente.
---