Tag: town ship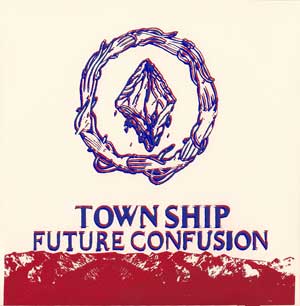 Town Ship
Future Confusion
Toronto, ON
::web/sounds::

A strange creature has emerged from the western camp of Kevin Stebner's
Revolution Winter
. Town Ship's wikked dabbling in the occulant waves of 80s post-punk pommel their cyclic guitar wrenching into awesomely unfamiliar landscapes. The resulting collateral damage is more
Pinx
than
Jehu
and the surrounding void is proof of your transfiguration. Beautiful silk-screen sleeves ripe for the gripping.
[audio:http://weirdcanada.com/wp-content/uploads/2012/03/03-03-Town-Ship-Real-Numbers.mp3|titles=Town Ship – Real Numbers] Town Ship – Real Numbers
[audio:http://weirdcanada.com/wp-content/uploads/2012/03/04-04-Town-Ship-International-Harvester.mp3|titles=Town Ship – International Harvester] Town Ship – International Harvester
---