Tag: The Wizards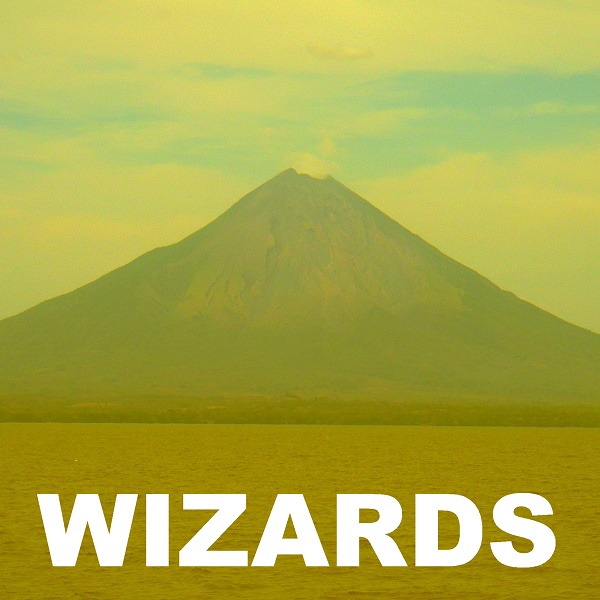 Wizards
SDRAZIW
Saskatoon, SK
The White Magic of Trevor Angst:
Bending out a few solo notes harder than any twelve year old ever could with his mountain bike's kickstand, Wizards croon immensely gothic. The guitar will meow and wisp dreamscapes. By the near end, Wizards will dispel your last impressions of that beauty.
SDRAZIW is a documented piece of Wizard's experimentation in action. Drifting away from the surf and shores of their EP and pulling towards the psych and ambient taproot, Wizards drop a collection of songs that stand individual, non adherent, riotous.
De la Magie Blanche de Trevor Angst:
(Traduit par l'hémisphère de Diane Beaupré)
En extirpant des notes plus tonitruantes qu'un enfant de douze arrive à le faire avec la béquille de son vélo de montagne, Wizards sonne gothique. La guitare miaulera et vous transportera aux pays des songes. Vers la fin, Wizards dissipera les dernières impressions de cette beauté.
SDRAZIW est la trace laissée par Wizard en pleine expérimentation. S'éloignant du surf et des rivages de leur EP et s'approchant des racines du rock psychédélique, Wizards nous offre une collection de chansons uniques et planantes.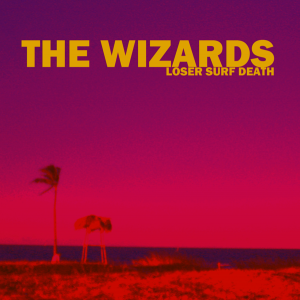 The Wizards
Loser Surf Death
Saskatoon, SK
From the tail fin of Christopher Laramee:
Sounding like an endless summer and riding into that old sunset, Saskatoon, Saskatchewan's The Wizards feel the beach and adjust for wind on this EP. Opener "Hank's Horn/Lunar Landing" breathes some much needed air into the hoary SURF ROCK corpse, starting out in a traditional DICK DALE vein only to veer for the aforementioned lunar sphere with only a quick drum roll for warning. As far as opening salvos go, these dudes are on to something. Third track "Fisheyed" puts some pasta on your plate, some dawn nightmare addled by too many rot-gut liquor shots. Draining fumes in the tailpipe is hard work, boys. Don't think we don't appreciate it. An all-too-brief five-song appetizer that will be followed by more madness soon. PRAIRIE SURF, MUTHERFUCKERS!
De la dérive de Christopher Laramee:
(Traduit les pieds dans le sable par Andréanne Dion)
The Wizards, de Saskatoon en Saskatchewan, se prélassent sur la plage et s'adaptent à la température sur ce EP, qui est l'équivalent musical d'un été sans fin et de jours heureux. La première chanson, "Hank's Horn/Lunar Landing" injecte de la vie dans le corps mort du vénérable genre SURF ROCK, s'inscrivant d'abord dans la tradition de DICK DALE avant de dévier vers ; la sphère lunaire, avec un roulement de tambours rapide comme seul avertissement. Le troisième morceau "Fisheyed" rappelle un cauchemar fait à l'aube, embrouillé par l'alcool trop fort de la veille. Là où les premières notes explosives sont concernées, ces gars sont sur la bonne piste. Les bruits de pots d'échappements demandent beaucoup de travail, après tout. N'allez pas penser que nous n'en sommes pas reconnaissants. Un premier album de cinq chansons trop court, mais qui sera bientôt suivi par une autre dose de folie. On surf dans les prairies, enfoirés!
The Wizards – Hank's Horn/Lunar Landing
---