Tag: the walls are blonde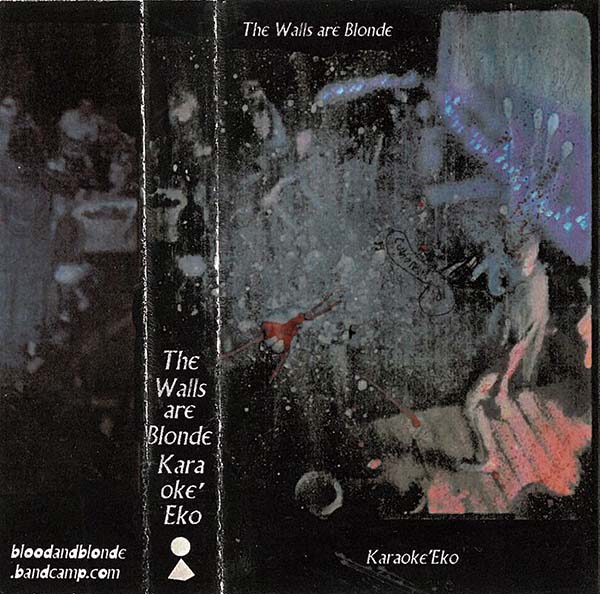 The Walls Are Blonde
Karaoke'eko
Montréal, QC
From the socks and sandals of Sam Joseph:
Here is the last bittersweet popsicle of a long-gone summer vacation. If you remember correctly, it was presented to you by the cheshire-grinned ice-cream man whose smile belied the fact he was ready to embark on a vacation of his own. You'd hoped the fun in the sun would never end. You'd vowed to see your first kiss again one day. You wanted to make that popsicle last forever. How naïve. Those golden days are mere memories – lost to the rear-view mirror of time from the moment Mom and Dad finished loading the minivan. Look at you now! Where did things go so wrong?
Des chaussettes dans les sandales de Sam Joseph:
(Traduit par le sorbet à la lime de Julie Mayer)
Voici le dernier popsicle doux-amer d'un congé estival révolu. Si tu t'en souviens bien, tu l'as reçu du marchand de glaces dont le sourire, évoquant celui du chat du Cheshire, dissimulait le fait qu'il était lui-même prêt à partir en vacances. Tu avais espéré que le plaisir au soleil ne finirait jamais. Tu t'étais juré de revoir un jour le partenaire de ton premier baiser. Tu voulais faire en sorte que ce popsicle dure toujours. Quelle naïveté! Ces jours radieux ne sont plus que de simples souvenirs, perdus dans le rétroviseur du temps à partir de l'instant où Maman et Papa ont fini de charger la fourgonnette. À présent, regarde-toi! À quel moment les choses ont-elles si mal tourné?
The Walls Are Blonde – I Count Tears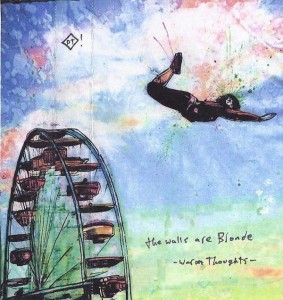 The Walls Are Blonde
Warm Thoughts
Toronto, ON
From the somber street parades of Javier Fuentes:
Yet another Montreal transplant, David Kleiser sends us tape-recorded messages straight from the mouth of an Elephant. Not content to write beautiful psych-tinged folk songs, Warm Thoughts narrates a voyage through somber street parades underneath a blue sky. Sounds of field recordings collide over bossa nova tracks in the distance. Tom Verlaine strums an acoustic guitar on a streetcar. There are even casualties along the way. Yes, you are now listening to the mayor of Kaleidoscope City.
Des sombres défilés de Javier Fuentes:
(Traduit par l'inconscient obscur de Julie Forget)
Encore un artiste d'origine montréalaise : David Kleiser nous envoie des messages enregistrés directement de la bouche d'un éléphant. Non satisfait de composer de belles chansons folk teintées de psychédélisme, il produit Warm Thoughts, qui raconte un voyage dans de sombres défilés de rue sous un ciel bleu Des sons enregistrés hors studio se heurtent à des rythmes de bossa nova en arrière-plan. Tom Verlaine gratte une guitare acoustique sur un tramway. On retrouve même des victimes en chemin. Oui, vous écoutez présentement Mayor of Kaleidoscope City.
The Walls Are Blonde – Mayor of Kaleidoscope City
---