Tag: the submissives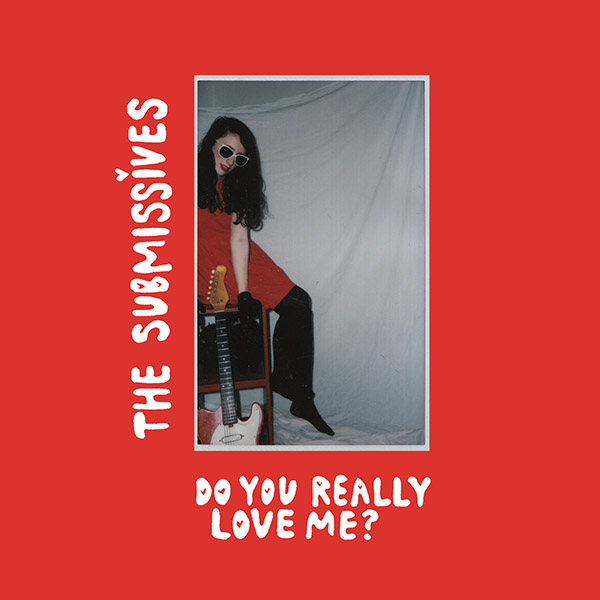 The Submissives
Do You Really Love Me?
Montréal, QC
From the Lovesick Daydream of Eleanor Wearing:
The Submissives' Do You Really Love Me? is the soundtrack to a never ending road trip towards an unreachable destination. Sun beats through dirty car windows. Soft air conditioning hums and sighs as the passengers do the same. Heat melts from a lazy blue expanse, conjuring highway mirages and lucid daydreams. Sweet stale air seeps and suffocates, whispering secrets to the reluctant beat of hands against knees. Finally, the sun slinks out of sight. Stars clatter and clink into place. But there is no rest for the lovesick so the car surges ahead, towards an elusive paradise.
Du rêverie languit d'amour du Eleanor Wearing:
(Traduit par Alison McReynolds)
Do You Really Love Me? de The Submissives est la bande-originale d'un road trip ayant une destination hors de portée. Le soleil tapait à travers des vitres sales. Un climatiseur doux chantonnait et soupirait pendant que les passagers faisaient de même. La chaleur fondait d'une étendue bleue et paresseuse évoquant des mirages de la grande route et de rêveries lucides. L'air doux et rassis coule et nous étouffe chouchotant des secrets aux battements réticents de mains qui frappent sur les genoux. Finalement, le soleil s'éclipse de vue. Les étoiles cliquettent et tintent en place. Mais il n'y a pas de repos pour celui qui souffre d'amour alors la voiture continue de l'avant vers un paradis élusif.
The Submissives – Do You Really Love Me?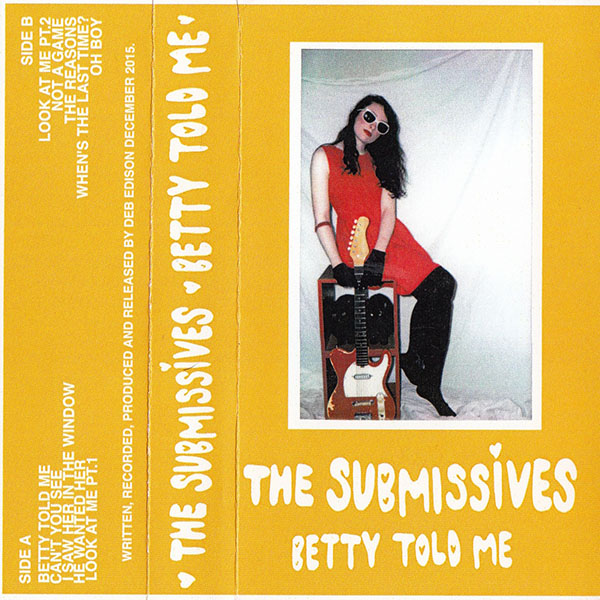 The Submissives
Betty Told Me
(Self-Released)
Montréal, QC
From the hesitating affections of Christina Bell:
Betty Told Me listens like an album-long conversation on the hazards of hesitating affection. It's a swaying drama, jangling out a breezy narrative on navigating the mean streets of fallin' in and outta love. Even though they're mostly singing about losing, The Submissives are an easy kind of cool. They are bent on telling it like it is. Simple. Straight forward. Unaffected? Aching.
De l'affection hésitante de Christina Bell:
(Traduit par le flafla douloureux de Mathieu Bédard)
Betty told me s'écoute comme une conversation qui durerait tout un album au sujet des dangers d'une affection hésitante. C'est un drame ondulant, un récit cliquetant et désinvolte sur le pilotage dans les rues périlleuses de l'amour et du désamour. Même si elles chantent surtout sur le fait d'être perdantes, The Submissives sont cools tout de suite en partant. Elles sont résolues à dire les choses comme elles sont. Simplement. Sans flafla. Sans être affectées? Douloureusement.
The Submissives – I Saw Her in the Window
---