Tag: telstar drugs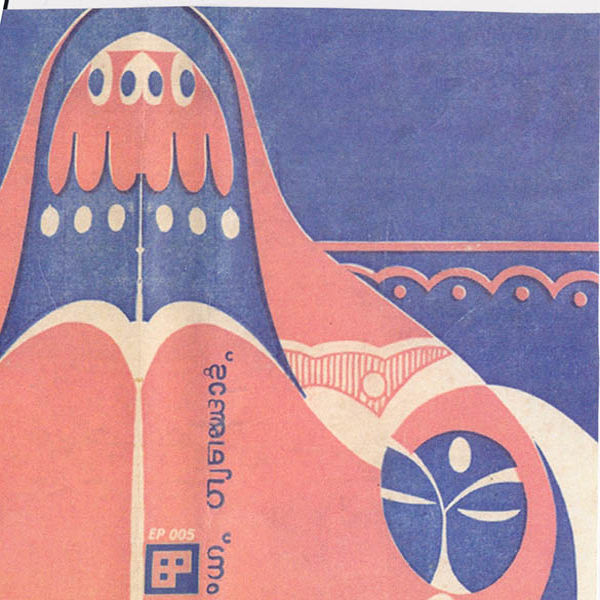 Dories // Telstar Drugs
Split
Montréal, QC
From the net.art of Josh Silver:
Side one. An energy from the beginning that wastes no time building up. The in media res of the Dories draws you in immediately. Concealing and revealing a series of tempo modulations; running then walking then running again. Instrumentation weaved into careful flows, melodic lines evolving through iterations.
Side two. A total rhythm pervades Telstar Drugs' exercise in instrumental weaving. Guitar riffing ceases to ornament the music, but becomes a partner to the drums: another layer of beat meaning. Each instrument's frenetic movement is grounded by the central vocal, outside the structure but at once central. If the Dories create music of evolutionary motives, then Telstar Drugs are its antithesis, creating a motive that evolves within itself.
De l'art.net de Josh Silver:
(Traduit par le réseau artistique de Louis-Félix Pellerin)
Côté A. Une énergie qui dès le début s'accumule sans perdre de temps. L'In medias res des Dories vous accroche immédiatement, dissimulant d'abord puis révélant une série de modulations de tempo; d'abord au pas de course, puis en marchant, puis accélérant le pas encore une fois. Une instrumentation qui forme des flux travaillés, avec des lignes mélodiques qui évoluent avec chaque itération.
Côté B. Un rythme total se répand dans l'exercice de tissage instrumental de Telstar Drugs. Les riffs de guitare cessent d'agrémenter la musique pour aller s'agencer à la batterie, ajoutant une autre épaisseur au sens du beat. Les mouvements frénétiques de chaque instrument sont maintenus en place par un chant qui est à la fois central et hors structure. Si les Dories créent une musique à but évolutionnaire, Telsar Drugs est alors leur antithèse, créant un but qui évolue au sein de lui-même.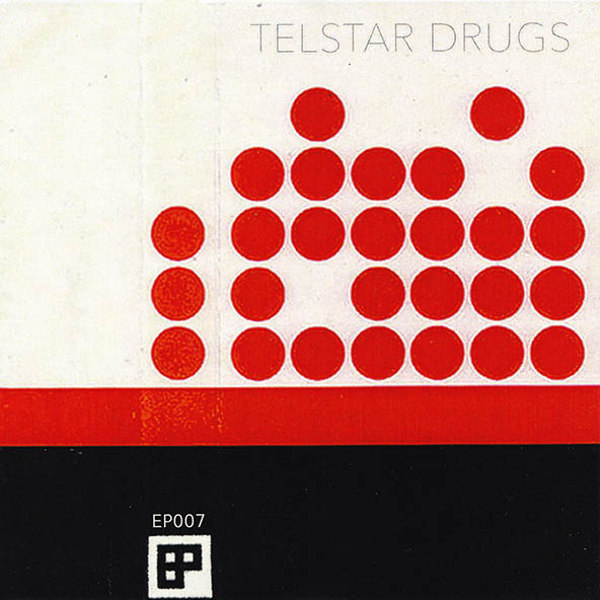 Telstar Drugs
Weather Underground
Montréal, QC
From the window seat of Josh Silver:
Under the weather: raindrops streak down the window, beginning as parallel lines then intertwining, agglomerating and sometimes playfully skipping over each other. Slow welling vibrations play off arrhythmic free tones, one after the other, navigating between extended emergent phenomena. One moment, the fluctuating surface of rain. The next, an explosion of lightning as wind picks up in a flurry of leaves on a sunny day. Moments of order decay into disorder while, elsewhere, new orders are aggregated in a constant shuffle.
Du siège côté fenêtre de Josh Silver:
(Traduit par Kevin Godbout)
Un temps maussade. Les gouttes de pluie descendent le long de la fenêtre; elles commencent en lignes parallèles pour ensuite s'entremêler, s'agglomérer, et parfois sauter les unes sur les autres de façon espiègle. De lentes vibrations jaillissantes jouent des tonalités arythmiques les unes après les autres; elles naviguent entre des phénomènes émergents. Un instant, c'est la surface fluctuante de la pluie, l'instant d'après, une explosion d'éclairs alors qu'une bourrasque se déchaîne dans les feuilles d'un jour ensoleillé. Des moments ordonnés se décomposent en un désordre pendant qu'ailleurs, de nouveaux ordres sont rassemblés dans un mélange continuel.

Telstar Drugs – Endless Straight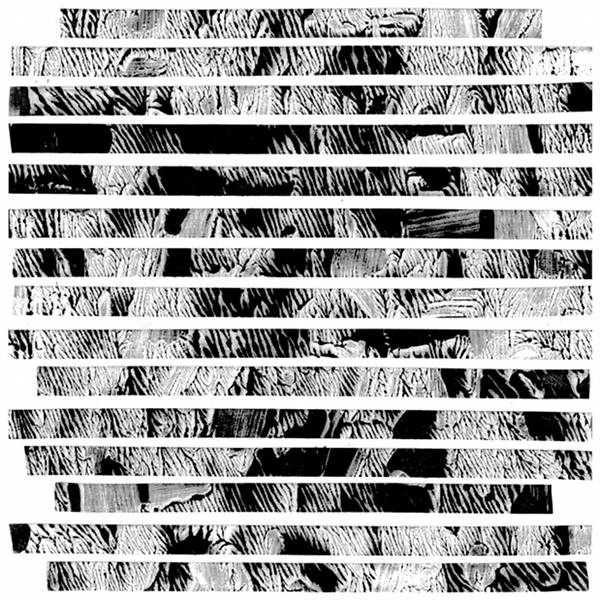 Telstar Drugs
Endless Straight
(Perdu)
Montréal, QC
From the inward motions of Javier Fuentes:
To put my excitement for this record into perspective, I have to acknowledge Telstar Drugs as one of a handful of bands that genuinely changed the way I listen to music. Their debut tape was one of the most potent transmissions of 2012, setting up a new radar along the way. Reckless energy and patient skill showcased the hallmarks of a group of musicians fully accomplished yet constantly moving. On Endless Straight their motions make progress by pointing inward rather than forward. To chase the rhythm is to outpace yourself. The quicker you move, the further you are from the end; it is these sacred repetitions you're chasing after all. A long overdue appearance on wax furthers the gripping fever for this one.
Des mouvements vers l'intérieur de Javier Fuentes:
(Traduit par la plume intérieure de Louis-Félix Pellerin de Chevigny)
Afin de mettre en perspective l'enthousiasme que je manifeste pour ce disque, je dois dire que Telstar Drugs fait partie de la poignée de groupes qui ont profondément influencé ma façon d'écouter de la musique. Sa première cassette a été l'une des plus grosses découvertes de 2012 et elle est vite tombée dans l'œil de bien des amateurs de musique. Telsar Drugs, par son énergie insouciante et sa patience, s'est révélé comme un groupe de musiciens accomplis mais malgré tout en constante évolution. Dans Endless Straight, leurs mouvements harmoniques progressent vers l'intérieur plutôt que vers l'avant. Talonner le rythme, c'est se dépasser. Plus vous allez vite, plus vous vous éloignez de la fin; ce sont ces répétitions sacrées que vous pourchassez, après tout… L'annonce d'une sortie vinyle attendue depuis longtemps nourrit l'excitation du public.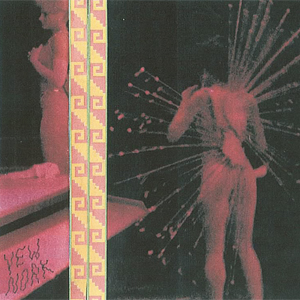 Telstar Drugs
Telstar Drugs
(Self Released)
Calgary, AB
From the Young Jane Fondness of Jean-Sebastien Audet:
While Calgary's scene seems to be a melting pot of garage and grimy punk, Telstar Drugs keeps the funk alive, visiting the fucked ends of the musical spectrum while still staying accessible. The eerie, crackling guitar lines are as puzzled together as those of their predecessors: so complicated, so little time. But even then, the indefinable pop prowess lurking behind the darkness of the songs is unmistakable. This release is only seeing the light of day after being recorded and stored for the past year, so folks better start praying for a new batch of tunes, and I mean pray to Telstar, your new gods.
De la tendresse pour la jeune Jane de Jean-Sebastien Audet:
(Traduit par le je-pense-qu'un-jeu-de-mots-était-perdu-en-traduction de Maya Keshav)
Alors que la scène à Calgary a l'air d'être un creuset de garage et de punk crasseux, Telstar Drugs empêche le funk de tomber dans l'oubli, en rendant visite aux bouts foutus de la gamme musicale en restant accessible. Les mélodies étranges et crépitantes de guitare sont aussi déroutantes que celles de leurs prédécesseurs: si compliqué, si peu de temps. Mais même là, la prouesse pop indéfinissable qui se cache derrière la noirceur des chansons est manifeste. Ce morceau voit le jour seulement maintenant après avoir été enregistré et entreposé pour tout l'an dernier, alors les gens devraient commencer de prier pour avoir un nouveau lot de tounes, et je veux dire prier à Telstar, vos nouveaux dieux.
---