Tag: tapeheads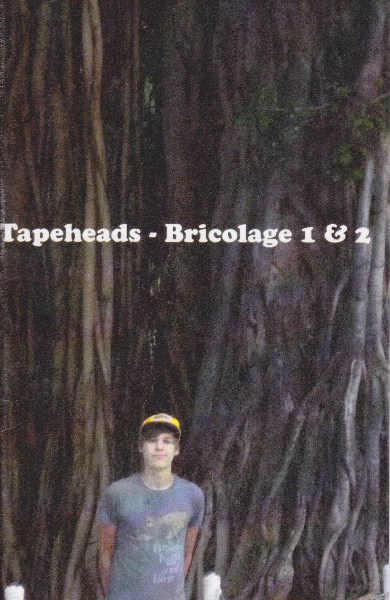 Tapeheads
Bricolage 1 & 2
Marieville, QC
From the rippled surface of Joshua Robinson:
Gone are the days of distinguishable form and figure, as tonal palettes become imbued with circumflexes of language too abstract to categorize as recognizably decipherable. These tonal tributaries branch and meander. They reach to a point that is unreachable, and then reach beyond, (de)constructing in their wake the avant-garde waterways that course through daydreamed reflections of the confluence sky, each ripple on its surface a space in the grand interstice between pointillistic familiarities.
De la surface ridée de Joshua Robinson:
(Traduit par la distortson gravitationnelle de David Kohler)
Les jours où l'on pouvait encore distinguer forme et figure sont bien loin, alors que les palettes tonales s'imprègnent d'accents circonflexes d'un langage trop abstrait pour être même catégorisé comme déchiffrable. Ces affluents tonaux se ramifient et serpentent. Ils atteignent un point inatteignable, puis vont encore plus loin, (dé)construisant dans leur sillage les voies navigables d'avant-garde qui traversent des réflections en rêveries à la confluence du ciel, chaque ride à leur surface étant un espace dans le grand interstice entre les familiarités pointillistiques.
---