Tag: synth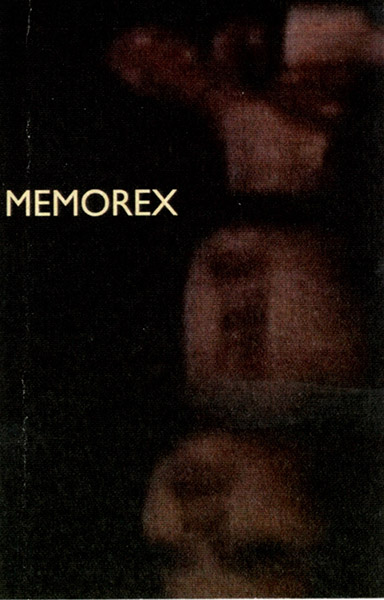 Memorex
Tape One
(Self Released)
Toronto, ON
From the wagging retinas of Adam Bradley:
Magenta velvet curtains part to reveal a hominid encased in a tight-woven web of polychrome synth patches and steel lacework. Eyes distant-darkened and muscles a'twitch, a crispy drum machine clicks in and his five-toed feet start to sway, his shoulders lumber, his tongue wags. Warbly synthesis and gauzy arpeggiation pounds out of his blood. Cells orbiting and dancing through plasma rivers. Frowning retinas pierce cold cosmic shadow and peer across all the landscapes of human experience. The germination of the first failure and the decay of the final glory.
Des rétines remuantes de Adam Bradley:
(Traduit par Kevin Godbout)
Des rideaux de velours magenta s'ouvrent et révèlent une figure humanoïde enveloppée dans une toile faite de polychrome synthétique et de dentelle d'acier. Ses yeux sont distants et sombres, ses muscles agités, une boîte à rythmes craquante commence à claquer et ses pieds à cinq orteils bougent, ses épaules avancent lourdement, sa langue remue. Son sang martèle une synthèse gazouillante et des arpèges transparents. Ses cellules orbitent et dansent à travers des rivières de plasma. Ses rétines froncées percent l'ombre cosmique froide et elles regardent le paysage entier de l'expérience humaine. La germination du premier échec et la décomposition de la gloire finale.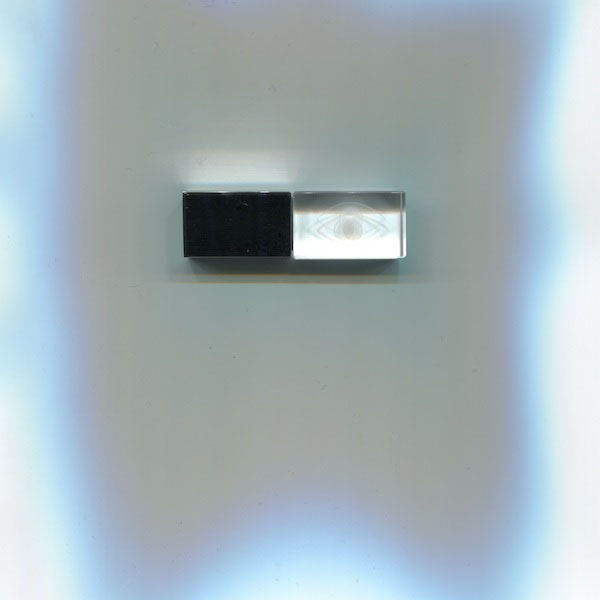 NONI WO
U S B E P
Montréal, QC
From the auditory cortex of Sara Bortolon-Vettor:
Reminiscent of your favourite ice cream in a heat wave or the morning after the acid-orgasm infused beach party, NONI WO's U S B E P encourages us to believe in our senses. The Montreal based four-piece guide us through a sensual myriad of soft-swelling harmonies across a landscape of synthesized-rhythmic bliss and thick bass grooves. "Specter" is a spectacle of shiny, sultry guitars gliding us through soft pink clouds of glistening synths. A daydream cross-wires into reality.
Du cortex auditif de Sara Bortolon-Vettor:
(Traduit par Jessica Grenier)
U S B E P de NONI WO's – en évoquant ta crème glacée préférée lors d'une vague de chaleur ou encore le lendemain d'un beach party imbibé d'acide/orgasmes – nous invite à faire confiance à nos sens. Le quatuor montréalais nous guide dans une myriade sensuelle d'harmonies gonflant doucement dans la béatitude d'un paysage de rythmes synthétiques et de basse épaisse. « Specter » est un spectacle de guitares brillantes et voluptueuses qui nous entrainent à travers les nuages roses duveteux des synthétiseurs chatoyants. Un rêve éveillé devenu réalité.
.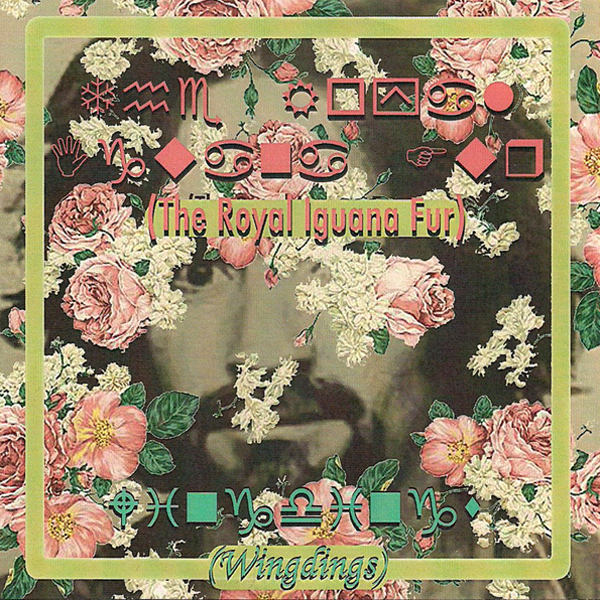 The Royal Iguana Fur
Wingdings
Edmonton, AB
From the Heinz creek of Jesse Locke:
These bed-headed blasts from the Royal Iguana Fur carry on the hazy humour and culture jam damage of R. Stevie Moore, Ariel Pink or Greydyn H. Wolfcow. Opening your album with a riff on The Mickey Mouse Club is every bit as cracked as covering the theme from Andy Griffith, and Wingdings continues its wriggle through decades of pop culture detritus. From Ouija boards to Easy Bake ovens, Devo to Pinterest, a soda shop tribute to Satan to the creeper on the cover, no schlock is left unturned.
Du ruisseau Heinz de Jesse Locke:
(Traduit par Andreanne Dion)
Ces explosions aux cheveux ébouriffés de Royal Iguana Fur poursuivent l'humour flou et les détournements culturels de R. Stevie Moore, Ariel Pink ou Greydyn H. Wolfcow. Commencer un album en improvisant sur The Mickey Mouse Club est tout aussi dingue que de faire un cover de la chanson thème d'Andy Griffith, et l'album Wingdings continue à se tordre à travers des décennies de détritus tirés de la culture populaire. Du Ouija aux fours Easy-Bake, de Devo à Pinterest, de l'hommage bonbon à Satan à l'homme louche sur la couverture, tout y est.
The Royal Iguana Fur – Synth Summer Fun (Play With Guns)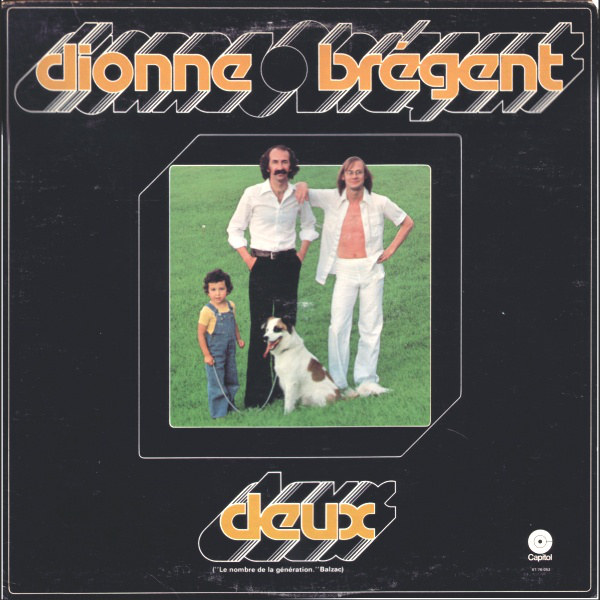 Dionne-Brégent
Deux
(Capitol Records)
Montréal, QC
Originally Released: 1977
From the invocation of Alexis Brien and Eddie Wagner:
(Translated by Alexis Brien)
Two, the number of the generation, the number of duality. Dionne-Brégent, a unique group in Québec's 1970s musical landscape, became prophets on their second record. The duo began by casting a spell through a long invocation reminiscent of foreign devotional music, like an Asian El Topo soundtracked by Tangerine Dream. Once under the charm of the initiation ritual, the flipside sucks listeners into the swirling synths of Brégent, backed up strongly and effortlessly by a variety of complex rhythms from Dionne. Alongside them comes an arrangement of brass, strings and choir vocals, adding finishing touches to the already wide spectrum of sounds and worldly instruments played by the pair of multi-instrumentalists. These elements combine to form a unique album in its own right. Two stars out of two.
De l'invocation d'Alexis Brien et Eddie Wagner :
Deux, le nombre de la génération, le nombre de la dualité. Dionne-Brégent, groupe unique dans le répertoire québécois des années 70, se font prophètes dans leur deuxième album. Le duo commence par nous envoûter dans une longue invocation aux accents rappelant autant de la musique de dévotion étrangère qu'une trame sonore d'un El Topo asiatique faite par Tangerine Dream. Sur la deuxième face, déjà charmés par le rituel d'initiation, vous êtes happés par toute la force des synthétiseurs tourbillonnants de Brégent si bien appuyés par une variété de rythmes complexes si aisément confectionnés par Dionne. Toute une brochette de collaborateurs vient encore rajouter de la couleur à la déjà très grande diversité de sons et d'instruments du monde joués par les deux multi-instrumentistes. Le tout forme un album unique se méritant deux étoiles sur deux.
Dionne-Brégent – Campus (extract)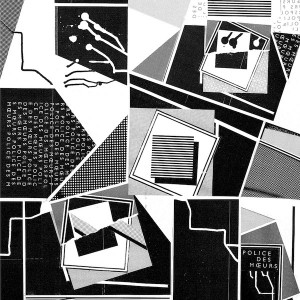 Police des Moeurs
Police des Moeurs
Montréal, QC
From the last chance of Hugo Hyart:
(Translated by Hugo Hyart)
Police des Mœurs further their Euro connections with the Mannequin Records coldwave cartel. On their first full-length LP, the Montreal group expand on their synthetic anthems of dark/luminous feelings. Under the guise of an Orwellian aesthetic, they declaim slammed observations on the floating air of the current era with dark and sumptuous synth-pop attacks. Tightrope-dancing moves on the verge of the void make you feel like running away from your troubles or into them head on.
This is the secret score for a grey, urban wasteland in the making, a natural environment for doom-blessed lives. Everyone wears a mask in the public space, leaping into their fortress of worried solitude. These internalized dances externalize thoughts to escape the unease. Mistakes meditated over and over enable an elevation. You are invited to soundtrack your anxieties and simultaneously escape.
De la dernière chance de Hugo Hyart:
Police des Moeurs étendent leurs connexions européennes avec le cartel de la coldwave Mannequin Records. Sur leur premier long jeu, le groupe de Montréal prolongent leur hymnes aux sentiments clair-obscur. Sous le couvert d'une esthétique orwellienne, ils déclament des observations claquantes sur l'air ambiant de l'ère actuelle au milieu d'attaques synthpop toujours sombres et somptueuses. Des mouvements funambulistes dansants au bord du gouffre vous donne envie de courir pour fuir ou aller faire face à vos problèmes.
Ce disque est une bande-son secrète pour des pays urbain gris, champs de ruines en puissance, environnement naturel pour des vies condamnées-bénies. Tout le monde porte un masque dans l'espace public et s'enfonce dans sa forteresse de solitude inquiète. Ces danses interiorisées là exteriorisent des réflexions pour échapper au malaise. Les erreurs méditées continuellement permettent de s'élever. Vous êtes priés de nourrir vos anxiétés pour leur échapper.
Police des Moeurs – Dernière Chance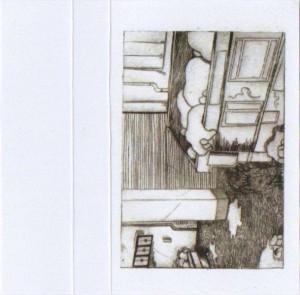 Happy Trendy
For Trial Listening
Edmonton, AB
From the analog crib of Cassilou Landra:
Most of the time life is good, but sometimes it just really, really fucking sucks. During moments like this, it helps to soothe with a little sequence and synth. Edmonton's Happy Trendy delivers on both with an added dash of musique concrète, building on the tradition of seminal works by Luc Ferrari, Pierre Schaeffer and Bernard Bonnier. These brushstrokes act as our anchor, our passenger plane through the foggy drones and comforting arpeggios of For Trial Listening's earthly atmosphere.
'Trial' is the keyword here, but not in the context of demos. If anything, this is music to massage your frustration after numerous, unsuccessful rounds of Trials; comforting and childlike. "#14" reads the alphabet like it's counting sheep, while "#07" and "#03" are twins after a visit to the dentist. "#13" and "#17" show clear roots in the visceral and vibrant analog explorations of synth pioneers such as Raymond Scott and the BBC Radiophonic Workshop, and might as well be the pillow you rest your head on at night. Sleep tight, child.
Du berceau analogue de Cassilou Landra:
(Traduit par le sommeil paradoxal de Catherine Gaucher)
La plupart du temps, la vie est belle, mais parfois elle est aussi juste assez, assez merdique. Dans de tels moments, cela aide de s'apaiser avec un peu de séquences et de synthés. Happy Trendy d'Edmonton nous offre les deux à la fois et ce, ajoutant un soupçon de musique concrète qui s'appuit sur la tradition des oeuvres de Luc Ferrari, Pierre Schaeffer et Bernard Bonnier. Ces inspirations nous servent d'ancre et d'avion nous transportant à travers le drone brumeux et les arpèges réconfortants de l'atmosphère de For Trial Listening's.
Ici, « Essai » est un mot clé, mais non pas dans le sens de démo. Il s'agit plutôt de musique pour évacuer votre frustration après de nombreux essais infructueux; réconfortant et enfantin, « #14 » fait la lecture de l'alphabet comme s'il s'agissait de compter les moutons, tandis que « 07 » et « #03 » sont tels des jumeaux après une visite chez le dentiste. Montrant clairement leurs racines provenant des explorations analogiques viscérales et vibrantes des pionniers du synthé tels que Raymond Scott et le BBC Radiophonic Workshop, « #13 » et « #17 » pourraient tout aussi bien être l'oreiller sur lequel se pose votre tête la nuit venue. Fais de beaux rêves, mon enfant.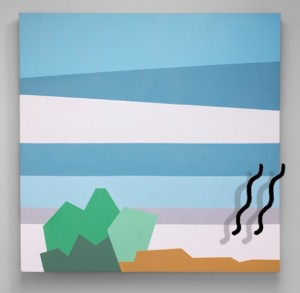 Absolutely Free
On The Beach
Toronto, ON
From the polyrhythmic stew of Javier Fuentes:
Hidden behind a wall of synthesizers, a group of forward thinking architects conspire to fit the Autobahn on Saturn's rings. Modifying a stolen NASA vessel into a time-warp capable automobile, they carve out each groove with synesthesia-inducing laser beams. Beta testing follows, leaving a trail of jubilant sweat from kosmische burnouts. The roads open up and our drivers are granted chaos-inducing control. Time for our ears to merge onto this expressway.
Du ragoût polyrythmique de Javier Fuentes:
(Traduit par la voie express de Virginie Langlois)
Dissimulé derrière un mur de synthétiseurs, un groupe d'architectes visionnaires complote pour intégrer l'Autobahn aux anneaux de Saturne. Après avoir transformé un vaisseau volé à la NASA en automobile capable de remonter le temps, ils façonnent chaque sillon à l'aide de rayons laser vecteurs de synesthésie. Vient ensuite le temps des tests beta, qui laissent une traînée de sueur radieuse provoquée par l'épuisement kosmische. Les routes s'ouvrent à nos conducteurs qui sont désormais aux manettes et roulent vers le chaos. Il est temps pour nos oreilles de rejoindre cette voie express.
Absolutely Free – On The Beach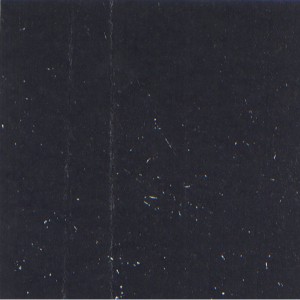 Femminielli Noir
L'Éveil
Montréal, QC
From the modest gabber of Jesse Locke:
The cavernous blackness of this cassette sleeve is the gateway to a yawning abyss. Bad boys of the Montreal subterrain Bernardino Femminielli and Jesse Osborne-Lanthier welcome us into their sonic sepulcher to reveal themselves as altered beasts. Here, the sensual whispers and spectral Italo disco of Femminielli's past masterworks are dispersed across an expressionistic soundscape of desolate ambience, garbled electronics and punishing four-on-the-floor. Only on side b's "Semence En Moi, Le Danger" do we see a glint of light through the darkness, as a haunted music box melody twirls away in an empty room.
Du papotage modeste de Jesse Locke:
(Traduit par le côté italo-spectral de Mathieu Bédard)
La noirceur caverneuse de la jaquette de cette cassette est une passerelle menant à un abysse béant. Les mauvais garçons du Montréal souterrain, Bernardino Femminielli et Jesse Osborne-Lanthier, nous invitent dans leur sépulture sonique où ils se révèlent à nous en tant que bêtes altérées. Ici, les chuchotements sensuels et l'italo disco spectral des dernières oeuvres de Femminielli se dispersent à travers un paysage sonore expressionniste à l'ambiance désolée, aux textures électroniques embrouillées et à la rythmique punitive. Seulement sur « Semence En Moi, Le Danger », sur le côté B, apercevons-nous une faible lueur à travers l'obscurité, tandis qu'une mélodie de boîte à musique tournoie au loin dans une pièce vide.
Femminielli Noir – Semence En Moi, Le Danger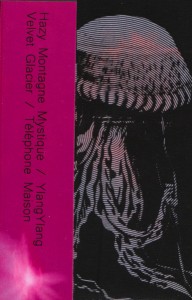 Various Artists
Perdu dans l'abysse
(La Cohu)
Montréal, QC
From the liquid mind of Hugo Hyart:
(Translated by the dip of Hugo Hyart)
What happens when two of the most productive entities in Canada team up? They go down to the abyss on the edge of the known world. Taking cues from the James Cameron film with aliens coming from beneath for a change, they make a detour from their trail of galactical altitude. The companions of Jeunesse Cosmique stop by La Cohu for a submarine ramble, trading their spacesuits for scubas. Past a certain depth, beyond conventional human conceptions and away from any stellar ray, this is a space odyssey the other way round into Neptune. Resting in deep ambience, altered heaviness, forgotten gravities. Hazy Montagne Mystique dip our stars' dust in the water to depths where the sun can't reach. YlangYlang makes us dance in analgesy until there's no up or down anymore. Velvet Glacier distort us our minds with enunciations and killer vibes. Téléphone Maison touches the bottom to take its pulse, as we briefly see what it is to be the other. Makes me want to see the movie.
De l'esprit liquide de Hugo Hyart:
Que se passe-t-il quand deux des entités les plus productives du Canada font équipe ? Ils descendent dans l'abysse aux frontières du monde connu. Prenant son inspiration du film de James Cameron avec les aliens venant des profondeurs pour changer, ils font un détour de leur chemin d'altitude galactique. Les compères de Jeunesse Cosmique passent chez La Cohu pour un petit tour en sous-marin et troquent leurs combinaisons spatiales pour des scaphandres. Passé une certaine profondeur, au-delà des conceptions humaines convenues , loin de tout rayon stellaire, une odyssée de l'espace dans l'autre sens direction Neptune. Ambiances reposantes et profondes, pesanteur altérée, gravité oubliée. Hazy Montagne Mystique propage notre poussière d'étoiles sous l'eau jusqu'aux profondeurs où le soleil n'éclaire plus. YlangYlang nous fait valser en analgésie et nous fais oublier haut et bas. Velvet Glacier va ensuite distordre nos esprits en énonciations et en vibrations qui tuent. Téléphone Maison touche le plancher abyssal pour prendre son pouls, tandis qu'on entrevoie le fait de devenir l'autre. Ça donne envie de voir le film.
Velvet Glacier – L'unique (Remix pour Marie Davidson)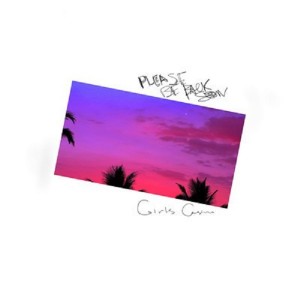 Girls Casino
Leave It To Them
(Self Released)
Calgary, AB
From the teenage dreams of Mann Durian:
In every adult there are feelings of fleeting adolescence that never quite fully diminish. These are visual feelings in nature; communal in their universality, emotional and intensely focused on the sensorium of the individual. Girls Casino is the sonic embodiment of these feelings. Under a lush mist of shimmering synths and Balearic beats, an androgynous voice chants mantras like pink Sunny-D. These songs live in a world where every friendly hello, brush of the skin or passing glance in the hallway means so much more. Where every house party or starlit Friday night presents another endless pool of possibilities to truly soak in the foolish freedom of being young.
Des rêves d'adolescent de Mann Durian:
(Traduit par l'hypnogramme de Catherine Gaucher)
Au tréfonds de chaque adulte, les sentiments fugaces de l'adolescence ne disparaissent jamais totalement. Ce sont des émotions de nature imagée : collectives de par leur universalité, émotionnelles et intensément focalisées sur le sensorium individuel. Girl Casino est l'incarnation sonique de ces sentiments. Sous une bruine luxuriante de synthés chatoyants et de Balearic house coule une voix androgyne chantant des mantras rose Sunny-D. Ces chansons vivent dans un monde où chaque salutation amicale, chaque effleurement de la peau ou chaque bref passage dans un couloir ont une plus grande symbolique encore. Où chaque fête à la maison ou chaque vendredi soir étoilé présente une mer infinie de possibilités dans laquelle nage une liberté insensée d'être jeune.
---