Tag: synth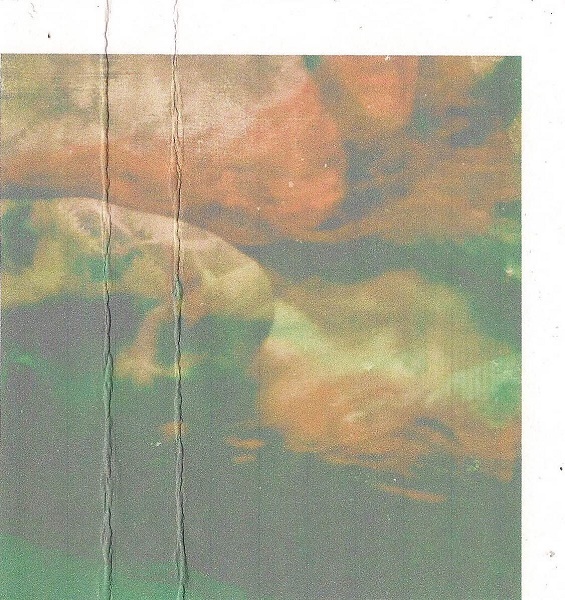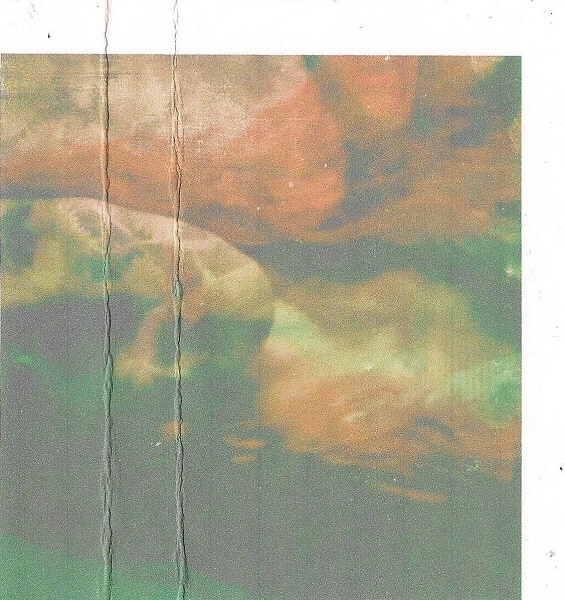 YlangYlang
Mutualism
Montreal, QC
From the gnawed appendages of Piper Curtis:
Don't be afraid. We are embarking on a celestial sojourn. Feel the waves of the cosmic sea washing gently over you. It is calm here. Floating naturally, we need no vessel in the astral plane. A glimpse into the future, or the past. Time here is an uneven flow, drifting in and out of sync with itself. Listen to the hum of the universe. Follow my voice.
All is ethereal. Beautiful. You are safe here.
Par les membres rongés de Piper Curtis:
(Traduction puisée du présent-passé d'Émily Traichel)
N'ayez pas peur. Nous embarquons pour un séjour céleste. Sentez les vagues de la mer cosmique qui vous saucent tout doucement. C'est calme, ici. Flottant naturellement, nous n'avons besoin d'aucun navire sur le plan astral. Un coup d'œil dans le futur, ou bien dans le passé. Le temps ici est un flux irrégulier, dérivant régulièrement de son auto-synchronisation. Écoutez le bourdonnement de l'univers. Suivez ma voix.
Tout est éthéré. Magnifique. Vous êtes en sécurité ici.
YlangYlang – Descent In A Feminine Breakdown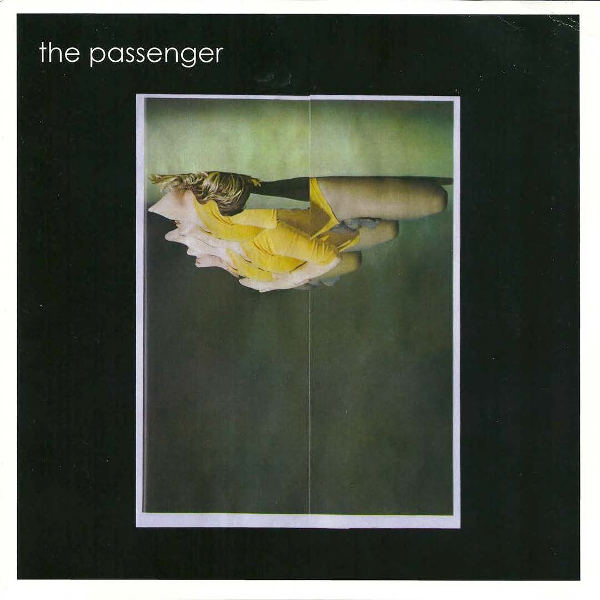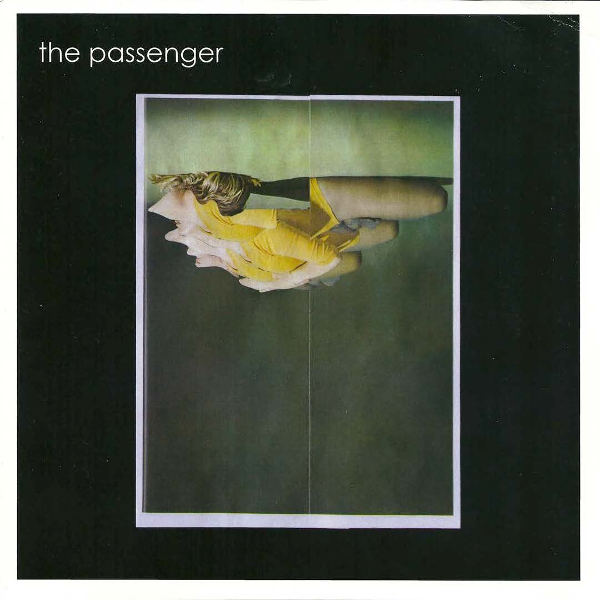 The Passenger
jxpg 7"
Vancouver, BC
From the sleep paralysis of Katie Jensen:
Scratchy feedback wobbles like a drunken top tracing lazy circles across the floor. Synth ripples splay out with each shoulder-dipping beat. Dry, percussive nodes fall like sand trickling into a glass pan.
Warm synth notes evoke a blushing sandstone canyon filled with pillars of sound. The unstoppable glow summons the deepest somnambulatory impulses. An ersatz sunrise nudges you into waking up.
Du sommeil paralytique de Katie Jensen:
(Traduit au bord du gouffre par Nicolas Coutlée)
Du feedback grésillant vacille comme une toupie ivre décrivant des cercles paresseux au sol. Des vagues de synthé s'élargissent à chaque balancement d'épaule. Les percussions échappent leurs nodules sèches comme du sable dans une casserole de verre.
De chaudes notes de synthé évoquent un canyon de grès rougeoyant empli de piliers sonores. La lueur incontrôlable induit de profonds accès de somnambulisme. Un succédané de soleil vous extirpe du sommeil.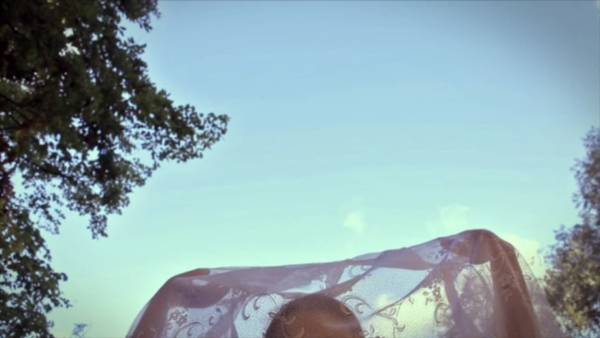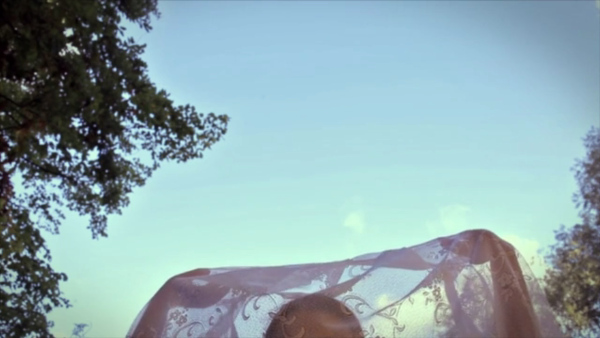 From the sloppy sobbing gob of Rachel Bellone:
It's hard not to fawn over the cloying melodrama of New Love Underground's "Prom Night Break Up". They use the forest to frame quick and poignant shots weaving in and out of a synth dream ballad. Nearly four minutes of bouncing between catharsis and nostalgia; a contrast we know and love. Regardless of how your prom night turned out, there is a schmaltz about this video that we can all relate to.
Du tas de reniflements fleur bleue de Rachel Bellone:
(Traduit par le coeur serré de Julie Mayer)
Difficile de ne pas lécher les bottes du mélodrame mièvre qu'est Prom Night Break Up de New Love Underground. Le duo utilise la forêt afin de cadrer des clichés instantanés poignants qui se faufilent à travers une ballade onirique sur synthétiseur. Cette dernière représente près de quatre minutes de rebondissements entre la catharsis et la nostalgie; un contraste familier qu'on aime. Peu importe comment s'est terminé votre bal de finissants, il y a, dans cette vidéo, un sentimentalisme auquel on peut tous s'identifier.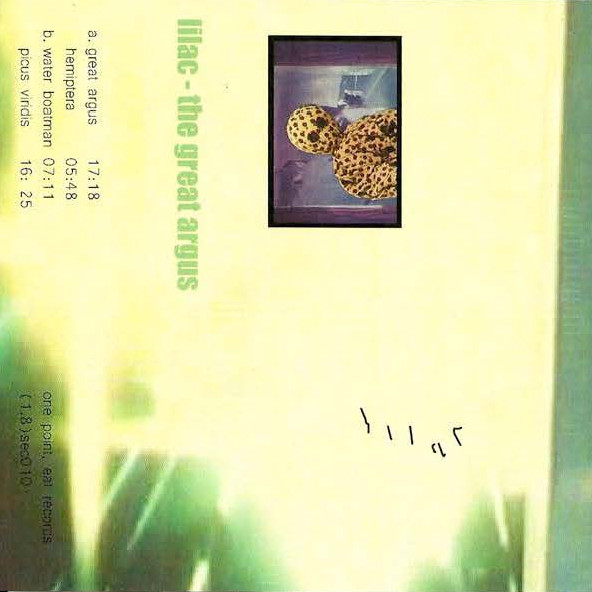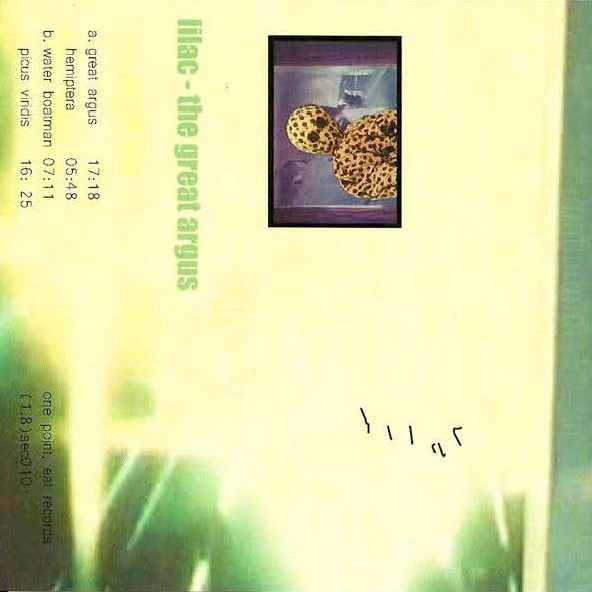 lilac
the great argus
Winnipeg, MB
From the shifted weight of Katie Jensen:
An unsettled chord heralds ominous visitors. Distant winds sweep the land into a wide circle, wrapping sinewy notes around everything they touch. An emergency siren blares with no further instructions. In the far distance marches an army, seen by the whites of their eyes.
Du fardeau soulagé de Katie Jensen:
(Traduit par les membres las de Nicolas Coutlée)
Un accord incertain annonce l'arrivée d'inquiétants visiteurs. Des vents distants soufflent en un large cercle sur la lande et enveloppent de notes puissantes tout sur leur passage. Une sirène stridente retentit de manière inexpliquée. Au loin avance une armée, les soldats visibles grâce aux blancs de leurs yeux.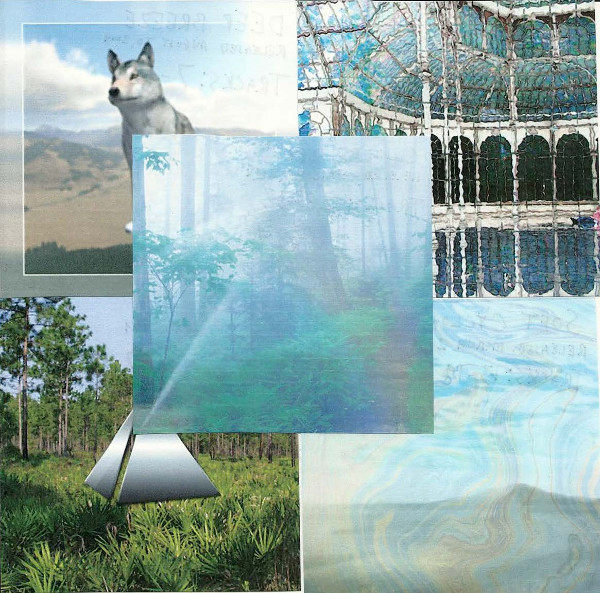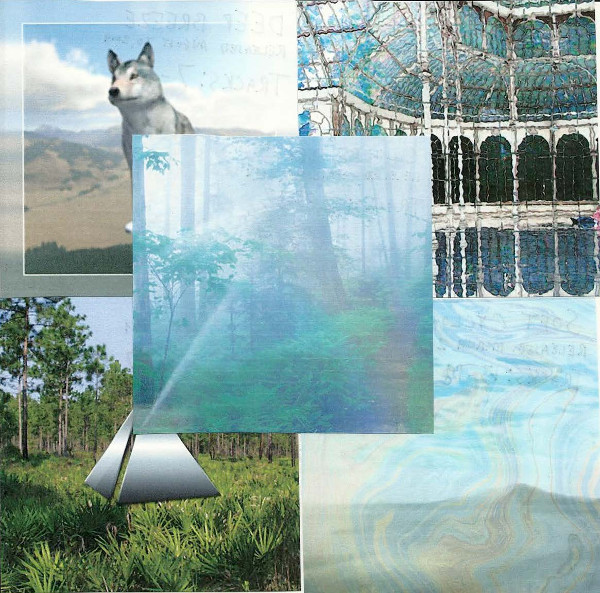 TELOZKOPE
Soft Cyclone
Winnipeg, MB
From the ghost level of Katie Jensen:
Supercharged rainbows push forward without knowing the outcome. A long, familiar road stretches into a glitching sunset, breaking apart with each shimmering, equal chord.
A tape rewinds to reveal the mundanity of your afternoon. Hesitantly at first, but then with more confidence, a zither takes up a slow dance with a harp, preoccupied with its own rhythms. The harp's lazy ramble finishes with a knowing wink, its smooth arm brushed by the side scrolling of toppling gold coins.
De l'étage fantôme de Katie Jensen:
(Traduit par les baies de genèvrier de Marie-Pier Chevrier)
Des arcs-en-ciel surchargés courent droit devant sans connaissance des conséquences. Une route longue et familière se perd dans un coucher de soleil clignotant, tombant en morceaux à chaque accord juste et chatoyant.
La cassette rembobine, révélant la banalité de votre après-midi. Hésitante d'abord, puis plus confiante, une cithare entame une danse lascive avec une harpe, suivant son propre rythme. Le discours divaguant et paresseux de la harpe se termine d'un clin d'oeil complice, son doux bras caressé par les pièces d'or y roulant.
From the severely overdubbed mixtape of Johnnie Regalado:
Songs lifted from a forgotten book of sheet music re-employed as a diary. That special brand of after hours pop music that draws on the best moments of the era when home taping should've killed music. Take a dark ride on the abandoned psych carousel where sentiment and synth blur the lines of sound and vision
Du mixtape sérieusement repiqué de Johnnie Regalado:
(Du poisson Babel de Joel Mak)
Des chansons copiées d'un livre de partitions oublié sont réutilisés comme un journal intime. Le mélange spécial de la musique pop after hours, qui s'inspire des meilleurs moments de l'époque où l'enregistrement à domicile aurait dû tuer la musique. Montez à bord du carrousel psychédélique abandonné où le sentiment et le synthé brouillent les frontières entre le bruit et les images .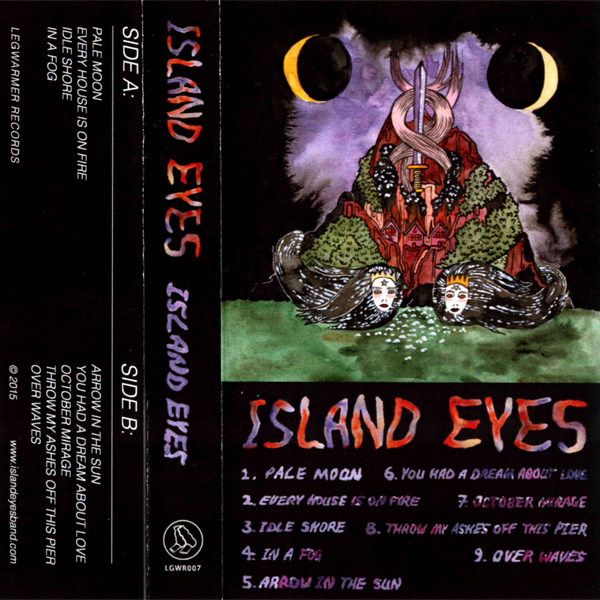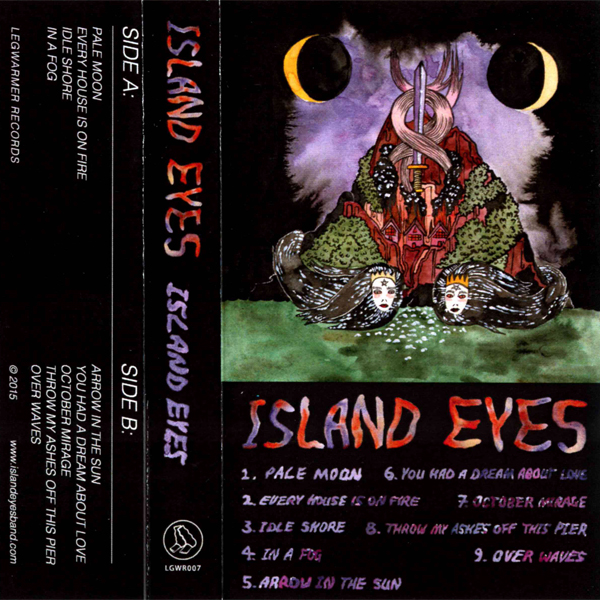 Island Eyes
Island Eyes
Victoria, BC
From the sea salt eyes of Johnnie Regalado:
These synths and drum machines have been programmed to love. The 1s and 0s migrate across the rolling drum lines, herded by delicately arranged strings. The engineer/composer of these whimsical songs has reinvented himself; his eyes now fully opened to the sea salt mist of island life. A seafaring cyborg who croons lullabies over the sound of a moored ship knocking against the dock. Gather round for the new era ballad.
Des yeux de sel marin de Johnnie Regalado:
(Traduit par les cornées brumeuses de Louis-Félix Pellerin de Chevigny)
Ces synthés et ces boîtes à rythmes ont été programmés pour aimer. Les mesures se succèdent et traversent des lignes de percussions naturelles, le tout suivi de cordes délicatement arrangées. L'ingénieur-compositeur de ces morceaux abracadabrants s'est réinventé; ses yeux maintenant totalement ouverts à la brume de sel marin de l'insularité. Un cyborg marin qui fredonne des berceuses au son des bateaux amarrés se heurtant au quai. Tous en cercle pour la ballade de la nouvelle ère.
Island Eyes – Every House Is On Fire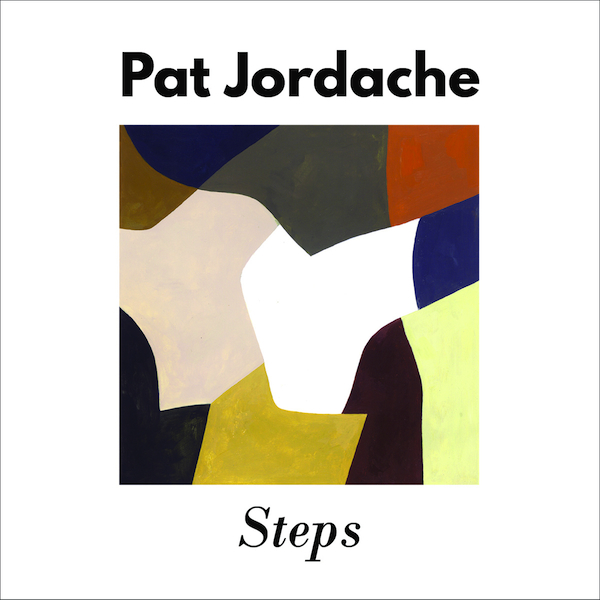 Pat Jordache
Steps
Montreal , QC
From the summer-pop vibes of Sara Bortolon-Vettor:
Dancing mania is precisely what happens when listening to Pat Jordache's Steps. We are invited to explore his world, a chaotic orchestral playground. Synths rise and fall like peaks and valleys. Guitars represent the sun and the groove guides us with commanding beats and luscious bass. The voice is always changing, representing characters who carry the album's narrative – a pursuit for utopia. Do we watch the flowers grow or do we move to oil city? What is your paradise?
Des ondes de pop estivale de Sara Bortolon-Vettor:
(Traduit par les glaçons en sueur de Julie Mayer)
La manie dansante est précisément ce qui se passe lorsqu'on écoute Steps de Pat Jordache. On est invité à explorer son monde : un terrain de jeu orchestral et chaotique. Les synthés montent et descendent comme monts et vallées. Les guitares représentent le soleil et le groove nous guide d'un rythme ferme et d'une basse aguicheuse. La voix de l'artiste ne cesse de changer afin de représenter les personnages qui portent le récit de l'album : la poursuite de l'utopie. Regardons-nous les fleurs pousser ou déménageons-nous vers pétroville? Quel est votre paradis?
Special Costello // Blonde Wig
Split
(Self Released)
Halifax, NS
From the soft underbelly of Katie Jensen:
Your best thinking happens as your brain floats untethered behind you. It knocks into things excitedly when you get your best ideas.
Do you remember when the jellied grey matter slid into a splintered crack and wouldn't come out? Something tugged on the leash and it resonated with tension, sending rippling curves of pressure down the length. Your mouth filled with the froth of bitter frustration, but you swallowed hard and kept walking.
Du doux bas-ventre de Katie Jensen:
(Traduit par Jason Rule)
Vos meilleures réflexions arrivent quand votre cerveau flotte librement derrière vous. Il bascule de tous les côtés, tout excité quand vous avez vos meilleures idées.
Vous souvenez-vous quand la matière grise gelée se glissait dans une fissure éclatée, et ne voulait pas sortir? Quelque chose tirait sur la laisse, et résonnait difficilement, envoyant des courbes ondulantes de pression sur toute la longueur. Votre bouche se remplissait avec une écume de frustration amère, mais vous avaliez fort et continuiez à marcher.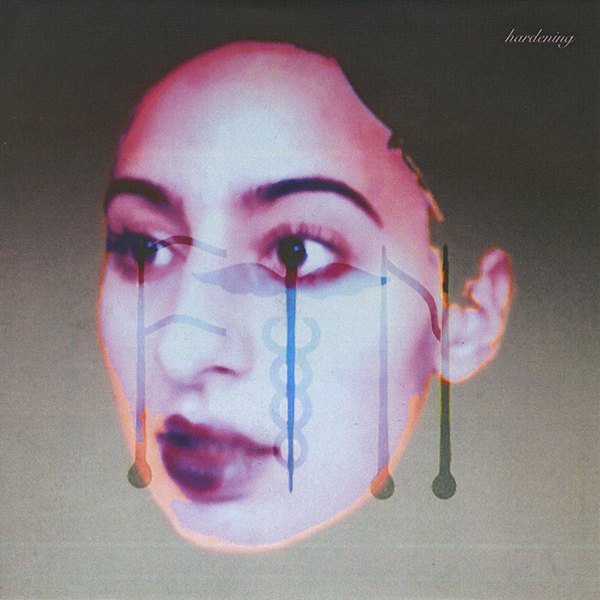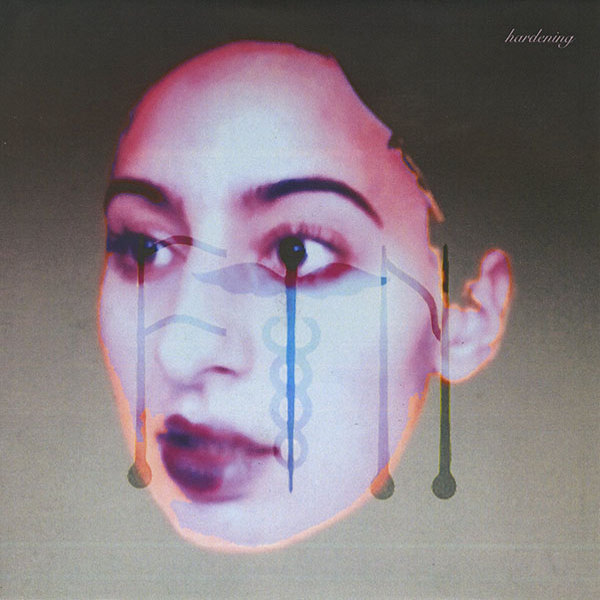 F I N
Hardening
Toronto, ON
From the earnest mumbles of Rachel Bellone:
Spiraling in from right to left, F I N's Hardening uses melody like a swinging pocket watch. Submerging you into this grime-y synth daydream where you can breathe under water. In preparation for a full-length release, we are teased by these sweetly decorated tracks. In Silver's vocal percussion pulls you up for a breath of fresh air. Moving between the spectrum of dissonance in harmonies back to the singularity of the solo wispy and affective voice.
Du bafouillage sérieux de Rachel Bellone:
(Traduit par Jessica Grenier)
En vrilles antihoraires, Hardening de F I N fait osciller la mélodie comme une montre à gousset, nous immergeant dans une rêverie crasse synthétisée où on peut respirer sous l'eau. Les percussions vocales de « In Silver » nous laissent remonter pour un peu d'air frais en traversant le spectre des dissonances harmoniques, pour revenir vers la délicatesse affective de cette voix unique. Ces pistes joliment décorées nous sont offertes en avant-goût, dans l'attente de l'album complet.
---