Tag: surf-rock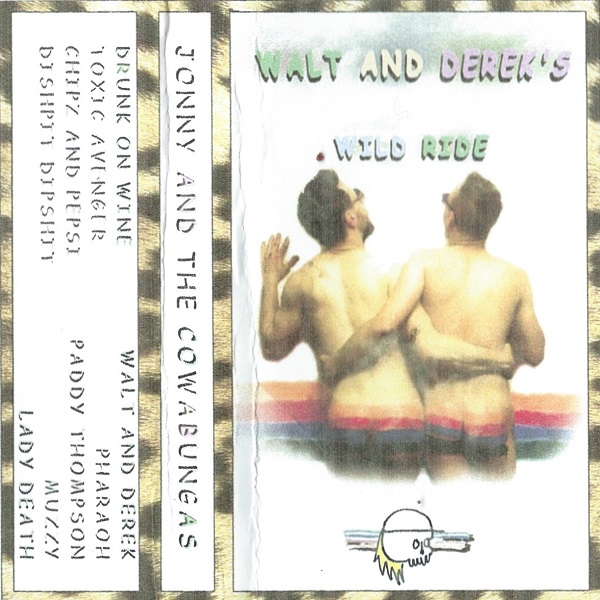 Jonny and the Cowabungas
Walt and Derek's Wild Ride
(Lawnchair Records)
St. John's, NWLD
From the endless summer of Mike Roy:
Born in a vat of b-movie superheroes, jangly guitar chords and surf age nostalgia, Jonny and the Cowabungas are St. John's latest export for a good time. Under the recording guidance of Micah Brown (MAANS), Walt and Derek's Wild Ride effortlessly drift over a wave of mostly instrumental garage rock, with swells of influences like Spaghetti Western soundtracks ("Paddy Thompson") to '60s heartbreak pop ("Muzzy"). The result is both energetic and electrifying, and surely leaves you sun-kissed long into those cold winter months.
De l'été sans fin de Mike Roy:
(Traduit par la coupure à l'annulaire droit de Julie Mayer)
Nés dans une cuve de super-héros de série B, d'accords de guitare cliquetants et de nostalgie du temps où le surf avait la cote, Jonny and the Cowabungas sont la toute dernière exportation de St. John depuis un bon moment. Sous la direction de Micah Brown (MAANS) à l'enregistrement, Walt and Derek's Wild Ride dérive sans effort sur une vague de garage rock surtout instrumental, accompagnée d'une foule d'influences allant du western spaghetti (« Paddy Thompson ») à la heartbreak pop des années 60 (« Muzzy »). Le résultat est à la fois énergique et électrisant, et ensoleillera sans aucun doute nos froids mois d'hiver.
Jonny and the Cowabungas – Drunk On Wine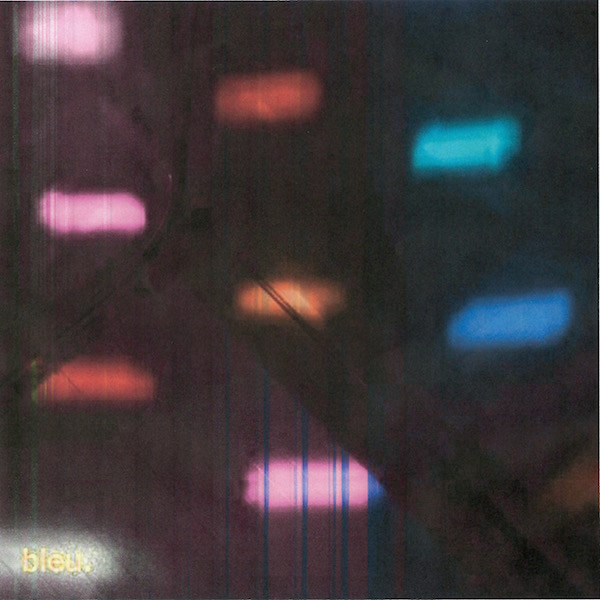 Bleu
Colours II
(Self-Released)
St. John's, NFLD
From the sand between the toes of Mike Roy:
Bleu's Colours II operates like a childhood memory of the beach – sitting in the hot and sticky leather seats of your parents' stationwagon as your father turns on the radio dial. A familiar soundtrack greets your ears as the bubblegum ice cream drips from your cone and gently stains your shirt. Suddenly, a melody washes over you. It's a sonic maelstrom of dreamy, new wave rock that submerges you soothingly. The moment exists peripherally as another drip from cone slowly falls to your skin, but the smile that lingers becomes timeless.
Du sable entre les orteils de Mike Roy:
(Traduit à grands coups de massue solaire par Julie Mayer)
Colours II de Bleu agit comme un souvenir d'enfance à la plage. Pendant que tu es assis sur les sièges de cuir chaud et collant de la familiale de tes parents, ton père allume le poste de radio. Une chanson familière se présente à tes oreilles alors que la crème glacée à la gomme balloune dégouline de ton cornet et tache légèrement ton chandail. Tout à coup, une mélodie t'inonde. C'est un maelström acoustique de rock new wave onirique qui te submerge d'une manière apaisante. L'instant existe en périphérie tandis qu'une autre goutte se détache du cornet pour tomber lentement sur ta peau, mais le sourire persistant devientintemporel.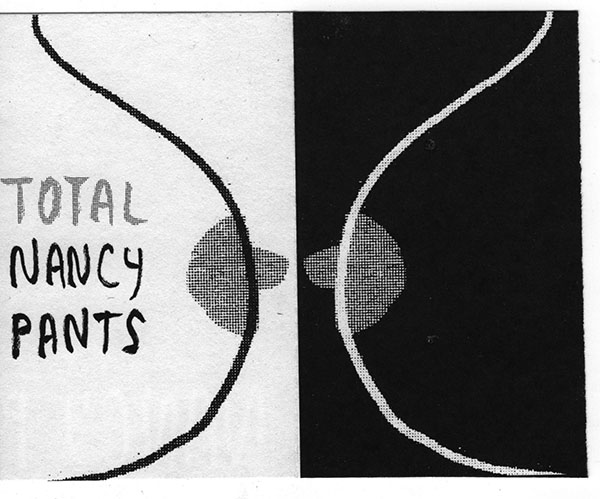 Nancy Pants
Total Nancy Pants
(Self Released)
Montréal, QC
De l'univers cosmique de Mailis Rodrigues:
(Traduit par le regain de 16h de Nicolas Coutée)
Mettez un peu de lumière dans votre journée et exorcisez tous les problèmes à l'horizon. Total Nancy Pants se partage entre douces chansons d'amour tendre et surf rock épique vous forçant à danser jusqu'à ce que vous ne sentiez plus vos jambes. Parfois seule ou accompagnée d'Adam Waito, la chaude et excentrique voix d'Ohara Hale détend vos ondes cérébrales. Enfin, la téléportation est possible!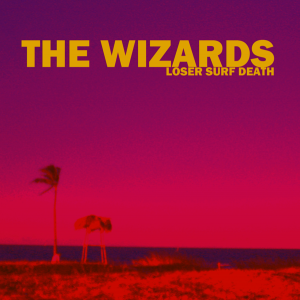 The Wizards
Loser Surf Death
Saskatoon, SK
From the tail fin of Christopher Laramee:
Sounding like an endless summer and riding into that old sunset, Saskatoon, Saskatchewan's The Wizards feel the beach and adjust for wind on this EP. Opener "Hank's Horn/Lunar Landing" breathes some much needed air into the hoary SURF ROCK corpse, starting out in a traditional DICK DALE vein only to veer for the aforementioned lunar sphere with only a quick drum roll for warning. As far as opening salvos go, these dudes are on to something. Third track "Fisheyed" puts some pasta on your plate, some dawn nightmare addled by too many rot-gut liquor shots. Draining fumes in the tailpipe is hard work, boys. Don't think we don't appreciate it. An all-too-brief five-song appetizer that will be followed by more madness soon. PRAIRIE SURF, MUTHERFUCKERS!
De la dérive de Christopher Laramee:
(Traduit les pieds dans le sable par Andréanne Dion)
The Wizards, de Saskatoon en Saskatchewan, se prélassent sur la plage et s'adaptent à la température sur ce EP, qui est l'équivalent musical d'un été sans fin et de jours heureux. La première chanson, "Hank's Horn/Lunar Landing" injecte de la vie dans le corps mort du vénérable genre SURF ROCK, s'inscrivant d'abord dans la tradition de DICK DALE avant de dévier vers ; la sphère lunaire, avec un roulement de tambours rapide comme seul avertissement. Le troisième morceau "Fisheyed" rappelle un cauchemar fait à l'aube, embrouillé par l'alcool trop fort de la veille. Là où les premières notes explosives sont concernées, ces gars sont sur la bonne piste. Les bruits de pots d'échappements demandent beaucoup de travail, après tout. N'allez pas penser que nous n'en sommes pas reconnaissants. Un premier album de cinq chansons trop court, mais qui sera bientôt suivi par une autre dose de folie. On surf dans les prairies, enfoirés!
The Wizards – Hank's Horn/Lunar Landing
---