Tag: surely i come quickly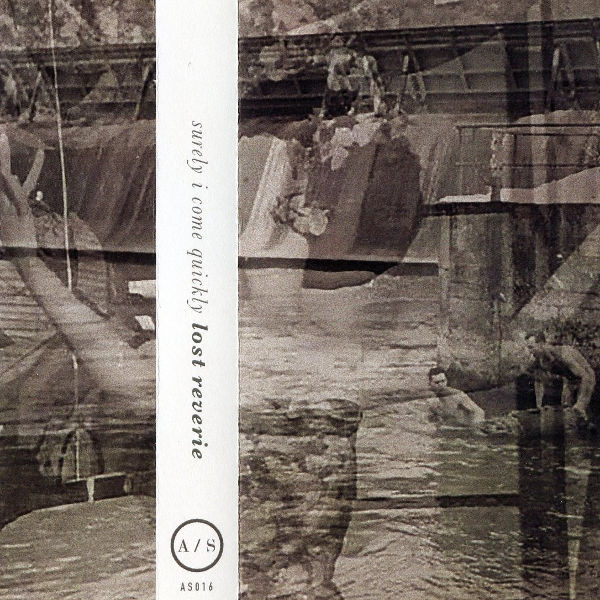 surely i come quickly
lost reverie
Saskatoon, SK
From the static skin of Joshua Robinson:
Saticism. Slow change and the gradual unveiling of drones as ambient bombs of eupnea. How we hail to the delimiting space between the sky and inverted pyramids, diaphragms in our chests; to call to and fall from the highest plains of subdued monochromia. Eidolic palimpsests, structures whose forms are omnipresent, yet with echoes all their own; to call to and emerge from the deep inhalations of the ever-deepening lull. Slowly, surely, eventually it all comes together. Static skins and our friction; forever.
De la peau statique de Joshua Robinson:
(Par l'épiderme délayé d'Aliké Harel)
Statisme. Lente progression et dévoilement graduel de drones en guise de pulvérisateurs d'ambiance en eupnée. Comme nous adressons un révérenciel salut à l'espace confiné entre le ciel et les pyramides inversées, le diaphragme sous nos côtes s'élève et retombe des plus hautes plaines d'une monochromie délayée. Palimpsestes évanescents, structures aux formes omniprésentes dont les échos respectifs sollicitent et s'éveillent des inhalations profondes du gouffre sommeillant. Lentement, sûrement, éventuellement, le tout se rejoint en un point. Statiques, peau contre peau, à jamais.
surely i come quickly – genevieve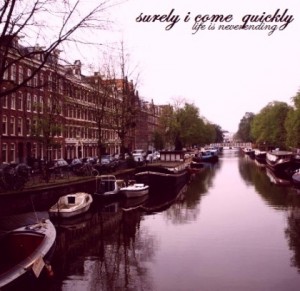 Surely I Come Quickly
Life Is Neverending
(Self Released)
Saskatoon, SK
From the neverending story of Joshua Robinson:
Surely I Come Quickly's Life Is Neverending is a hazy accompaniment to the short film that shares its name. Throughout, there is the succinct omnipresence of a gradual build to a catastrophic end that remains within arms reach, rooted in place as if determined to outlast the bombast of the swells and surges that never quite come to fruition. The subtlety of these recordings is captivating, with lo-fi basement artistry and a minimalism fueled by sleepless nights. Aron Zacharias of The Wizards has crafted a soundtrack to accompany the brief intervals between calm and clamour, meandering about as opposed to crashing into the walls that house the echos of his ambience.
De l'histoire interminable de Joshua Robinson:
(Traduit par les vagues nordiques d'Andréanne Dion)
Life Is Neverending de Surely I Come Quickly est un accompagnement brumeux du court métrage qui porte le même nom. Tout au long de l'album, le développement graduel qui mène à une fin catastrophique est omniprésent et reste à portée de main, enraciné comme s'il était déterminé à survivre au gonflement des vagues et aux déferlements qui ne se réalisent jamais vraiment. Les subtilités de ces enregistrements sont captivantes et révèlent un talent artistique lo-fi de sous-sol et un minimalisme alimenté par des nuits sans sommeil. Aron Zacharias de The Wizards a créé une bande-son pour accompagner les brefs intervalles entre calme et cacophonie, qui vagabondent plutôt que d'entrer en collision avec les murs dans lesquels habitent les échos de son ambiance.
Surely I Come Quickly – Ghost Highway 389
---