Tag: student teacher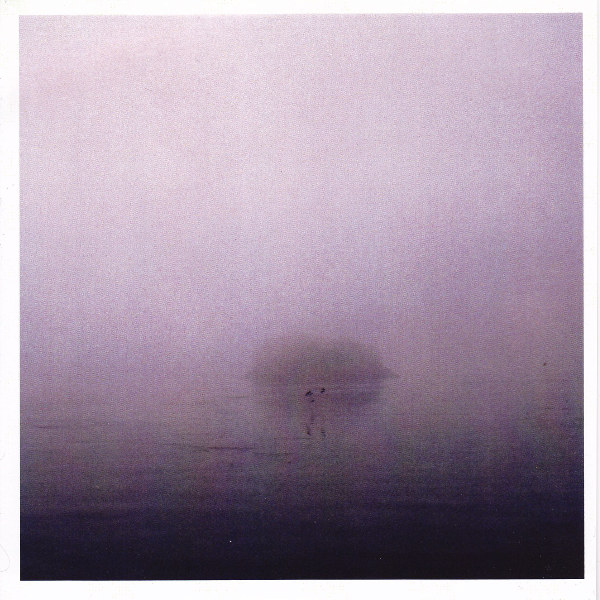 Student Teacher
Left For Dead
Vancouver, BC
From the magnetic contribution of Penny Clark:
Student Teacher dredges in discordant, mournful isolation and indents it on plastic vinyl. Baleful bass guitar paddles the song on a doomed journey, portended by cold iron guitar and omnisciently detached vocals. Kingfisher Bluez continues its run of concisely poignant releases with this magnetic contribution to the label's single-sided singles series.
De la contribution magnétique de Penny Clark:
(Traduit par la dissonante, funèbre isolation de Hugo Hyart)
Student Teacher drague une dissonante, funèbre isolation, et la projette sur le plastique vinyle. Une guitare basse sinistre pagaie la chanson sur un voyage condamné, annoncé par une froide guitare d'acier et un chant détaché de façon omnisciente. Kingfisher Bluez continue ses sorties poignantes et concises avec cette contribution magnétique à la série de singles à une face de l'étiquette.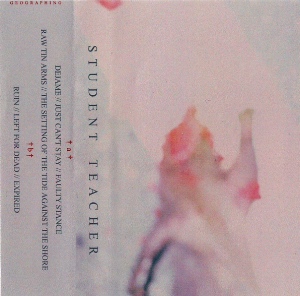 Student Teacher
Student Teacher
Vancouver, BC
From the expiration dream date of Jesse Locke:
Rambling through the bedhead basement freak scene like a scorched tumbleweed, Student Teacher play hooky with classification. These teenage dirt 'stache desert jammers make crocodile rock wha-wha pop sound just as leisurely as monotonic garage, wayward drifted psych-outs and corpse paint metal broods. Somewhere between the janglophone twang of Dead Ghosts and Babysitter's hormone-overdriven hack and thrash, our new favourite Vancouverites are bumming out Mount Pleasant. Grip.
De la date de péremption romantique de Jesse Locke: (Traduit par le crocodile de Maya Keshav)
En vagabondant à travers la scène bedhead freak sous-sol comme un virevoltant brûlé, Student Teacher foxent la classification. Ces rockers ado boue-stache du désert transforment le crocodile rock wha-wha pop en quelque chose d'aussi nonchalant que le garage monocorde, les crises de psych entêtées et les cogitations cadavre peinture métal. Quelque part entre le cliquetis nasillard de Dead Ghosts et le musique trash-et-cogne débordante d'hormones de Babysitter, nos Vancouverois préférés sont en train de flemmarder sur Mount Pleasant. Achetez.
Student Teacher – Faulty Stance
---