Tag: strange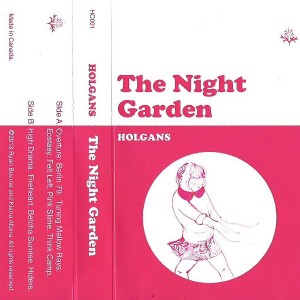 Holgans
The Night Garden
(Self Released)
Calgary, AB
From the polygonal flora of Adam Bradley:
Frogs chirrup in a bog of midnight synth muck. Pixel-men glitch and flit through polygonal flora, navy, mustard, scarlet. Post-organic romance tickles the tympanic membrane of a ruined universe with lilting songs of chromatic chaos. Cross-legged star-travelers pluck banjos of string theory lore, reading from notation inscribed upon the mind of a slumbering data-beast. The Internet implanted begins a slow drag outward to meet a core of light, perfect, immaculate. Oceans unimagined collapse and undulate in eternal trigonometry. A window opens to the last bedroom, an ear hears a hymn, a tear squeezes free from steel. Glory erupts in a light speed rainbow helix flare and crashes into the closing credits of the film of existence. All this enclosed in a tome kept static at the centre of a black hole.
De la flore polygonale d'Adam Bradley:
(Traduit par les océans inimaginés d'Aliké Harel)
Des grenouilles coassent dans la vase analogique d'un marécage nocturne. Des hommes-pixels avancent par pulsion et oscillent dans la flore polygonale, marine, ambre et écarlate. La romance post-organique titille la membrane du tympan, éveillant un univers en ruine bercé par la mélodie chromatique du chaos. Des voyageurs célestes, en position du lotus, jouent l'immémoriale théorie des cordes au banjo, en lisant une partition gravée dans l'esprit d'une bête de données sommeillante. L'Internet implanté déclenche la longue traversée vers le monde pour y rencontrer un noyau lumineux, parfait, immaculé. Des océans encore inimaginés s'effondrent et ondulent dans l'éternelle trigonométrie. Une fenêtre s'ouvre sur la dernière chambre, l'oreille entend un hymne et une larme s'extirpe de l'acier. À la vitesse de la lumière, la gloire jaillit sous forme d'un arc-en-ciel hélicoïde et s'écrase dans le générique du film de la vie. Le tout encapsulé dans un tome immobilisé au cœur d'un trou noir.
YlangYlang
Cottonhead see-er
Montréal, QC
From the cryptic winds of Joshua Robinson:
The earth opens and swallows everything. Buildings somersault about themselves and whirl alongside mountains that devolve to their pre-tectonic state. The forests of the Laurentian Plateau crack and splinter as demon-spawning hellfires consume their hulking and barky greens. Yet, in the wake of this dénouement, the stirrings of something darkly sweet ripens the landscape. YlangYlang's Catherine Debard exists as a great geological seamstress, stitching together the earth's deep post-apocalyptic fissures with ethereal post-New Age soundscapes that are hauntingly bare in their composition. Consisting of collaborations with several Montreal-based electro lo-fiers, Cottonhead see-er is the incarnation of our blistered earth gasping for breath, its songs those sounds that would rain down from fractured skies, crimson red as cryptic winds proffer sedimentary gifts, ephemera that, for a brief moment, reside in the footprints of their artefactual ancestors; buildings of sand somersaulting to and resurrected by the mighty Cottonhead see-er, its sounds those of the earth breathing life back into itself.
Des vents cryptiques de Joshua Robinson:
(Traduit par les cieux morcellés de Hugo Hyart)
La Terre s'ouvre et engloutit tout. Des bâtiments font des saltos sur eux-mêmes et tournoient le long de montagnes qui régressent à leur état pré-tectonique. Les forêts du Bouclier Laurentien craquent et éclatent tandis que des feux infernaux se démultipliant démoniaquement consument leur verdure et colosses aux abois. Pourtant, dans le sillage de ce [dénouement]* (http://www.cormacmccarthy.com/works/the-road/), les frémissements de quelque chose de sombrement agréable font mûrir le paysage. Catherine Debard de Ylang Ylang prend existence comme une grande couturière géologique, suturant ensemble les fissures profondes post-apocalyptiques de la Terre et paysages sonores éthérés post-New Age qui sont obsédamment dépouillés dans leur composition. Constitué de collaborations avec plusieurs [basse-fidéliteurs] électro (http://weirdcanada.com/2013/09/new-canadiana-54m1-54mpl132/) Montréalais, Cottonhead see-er est l'incarnation de notre Terre boursouflée haletante pour un peu d'air, ses chansons chantent ces sons qu'il pleuvrait de cieux morcellés, du rouge pourpre déguisé en vents cryptiques profère des cadeaux sédimentaires, éphémères qui résident dans les traces de leurs ancêtres artefactuels ; des bâtiments de sable faisant des saltos à ce rythme et sont ramenés à la vie par le grand Cottonhead see-er, ses sons ceux de la terre qui réinspire.
YlangYlang – Cottonhead see-er pt. II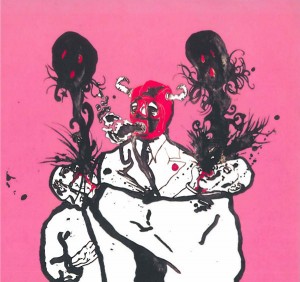 WTCHS // Thoughts on Air
Split 7"
(Perdu)
Hamilton, ON
From the free and easy mind of Christina Bell:
"Mr. Hands" – WTCHS' contribution to this eerie steel-town piece of genius – is over four minutes of vital, crushingly heavy rock. Exercising their musical mathematics, WTCHS delivers sharp call-and-answer segments throughout, as industrious guitar riffs back luridly distant vocals. The driving force of the aggressive, acute drum line drives the track forward energetically. "Mr. Hands" is a serious shot in the arm of pure rock n' roll. On the flip-side, Thoughts on Air's "Harness" is a slower tune that rocks just as hard. As always, TOA's experiment with sound results in a mesmerizing song, both dark and hopeful.
De l'esprit libre et tranquille de Christina Bell:
(Traduit de la force envoûtante de Dominic Mpile)
Jouant plus de quatre minutes cruciales, la toune « Mr. Hands » est un heavy rock percutant qui découle de la contribution de WTCHS sur Thoughts on Air 7", lequel est un étrange tube métal industriel de génie. En jouant une musique mathématique, le groupe WTCHS livre des segments action et réaction pointus sur le tube « Mr. Hands ». Les riffs de la guitare électrique reprennent les harmoniques des voix lointaines. La force envoûtante du tambour, agressif et grave, anime la toune énergiquement vers l'avant. En effet, « Mr. Hands » de WTCHS est un important électrochoc du pur rock n' roll. En revanche, « Harness » de Thoughts on Air est une chanson lente qui fait aussi bouger. Comme toujours l'essai avec son de TOA résulte en une chanson qui hypnotise, à la fois sombre et pleine d'espoir.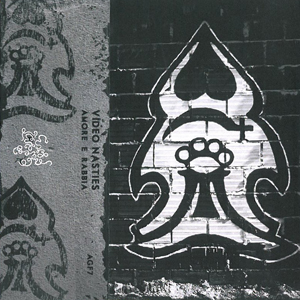 Video Nasties
Amore e Rabbia
Montreal, QC

Subliminal dub vibes strut through the Yamaha netherzone of Rob Feulner's latest blitz. Though not as overtly blunted as the territory patrolled by the
White Dog Family Band
these cosmic currents still jolt where the average synthesist is content to merely shimmer. Portuguese label
A Giant Fern
has housed a limited edition in
screenprinted caskets
, offering a fittingly eye-pleasing package for Wyrd MTL's resident projectionist, coming soon to
a screen near you
.
[audio:http://weirdcanada.com/binary/Weird_Canada-Video_Nasties-Amore.mp3|titles=Video Nasties – Amore Side 1] Video Nasties – Amore: (1) Weak History Text (2) Where Were We? (3) Their Last Days As Children (4) …Those Who See May Become Blind.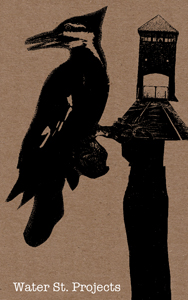 Water St. Projects
Bad Canada
Guelph, ON

Big Sturge's
aquarian guitar heeds a cumulonimbus warning. Low rumbling thunder resides in the near future and if I were a betting man, I'd put twenty across the board on a storm. Near is the rumble, with strings drawn out to bode a "brewing". Get off your hog and walk it to the cabin with the light in the window.
Refuge
comes with Side B, for you've discovered it was a light behind those clouds. From that mountain above you where the fog surrounds the peak comes a holler of "help!" The loop behind it all disintegrates, the guitar begins
plimping
and you've found an old baseball mitt and bottle of Scotch while looking for a pack of waterproof matches.
[audio:http://weirdcanada.com/wp-content/uploads/2012/06/Out-of-Sound-Records-Bad-Canada-05-Welcome-Home_-Dangerous-Town.mp3|titles=Water St. Project – Welcome Home Dangerous Town] Water St. Projects – Welcome Home, Dangerous Town
[audio:http://weirdcanada.com/binary/Weird_Canada-Water_St_Project-Hohechetu_Sept_1876.mp3|titles=Water St Project – Honechetu Sept 1876] Water St. Projects – Honechetu Sept 1876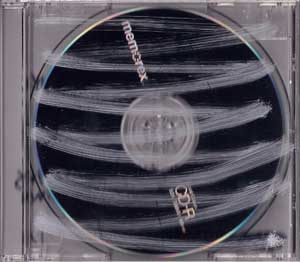 Crabe
(Self Released)
Montreal, QC

Crabe have unleashed a totally blasted and inexplicable artifact from the Montreal underground. Forging undefined links between Archimedean power pop and wasted
Ramones covers
, their unreadably-titled CDR gives the briefest glimpse into basemental prog conjured by the dialectically adventurous. Quintessentially bizarre. We're not even sure if this is
grippable
.
[audio:http://weirdcanada.com/wp-content/uploads/2012/04/01-Track-01.mp3|titles=Crabe – Alvin Pex] Crabe – Alvin Pex
[audio:http://weirdcanada.com/wp-content/uploads/2012/04/02-Track-02.mp3|titles=Crabe – I Want You Around (Ramones Cover)] Crabe – I Want You Around (Ramones Cover)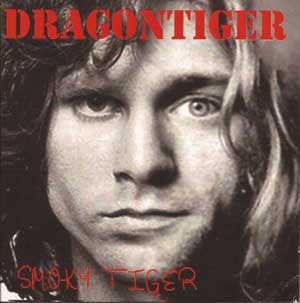 Smoky Tiger
Dragontiger
(Self Released)
Winnipeg, MB

The Cyber Prophet is back, reppin' the Chinese zodiac—playing ubiquitous anthems from two (
supposedly
) suicidal songwriters who you (and classic rock radio) love. His weird cacophony of organ, electric beats, Jim Morrison recordings, and on-board SFX all swish around lyrics you've been mumbling since you were in utero, strange, and all one in the sun. After releasing a profoundly
fractal-shaped
affair, what else could the Year of the Dragon have in store for our Tiger?! West coast: watch out.
[audio:http://weirdcanada.com/wp-content/uploads/2012/03/09-peeps-r-strange.mp3|titles=Smoky Tiger – Peeps r Strange] Smoky Tiger – Peeps r Strange
[audio:http://weirdcanada.com/wp-content/uploads/2012/03/01-ALL-APOLOGIES.mp3|titles=Smoky Tiger – All Apologies] Smoky Tiger – All Apologies
The Haiduks
Use Up My Time
[Directed By: Moduli TV]
Montreal, QC

Like a third generation DGC
Rarities
boot melting on Kevin Shields' dashboard, the debut transmission from Montreal's Haiduks is the sound of a popsicle turned to sweet, sweet sugar juice. Switching planes from the ambient bliss-out of his primary project,
Élément Kuuda
, Christian Richer kicks his amp into overdrive with this unstoppably awesome shoegaze pop fist-pumper. The accompanying visuals from Frank "
Hobo Cult
" Ouellette flick through sun-bleached memories from a found-footage family vacation, serving up a pitch-perfect song/video combo.
I want to jump in a lake
.


From the Kimono-draped androgyny of Aaron Levin:
Geidi Primes is a landmark album of modern Canadian fringe, an assemblage of space-station pop memorabilia teleported from a time-static nether-zone beyond the scope of our earthly understanding. I've been waiting months for this, posting anxious pleas to Grimes after hearing the sinuous, harrowing bass-line on Rosa. With the curiously packaged cassette in my fiending grip, the orbiting swaths of synthetic warmth and echoing drum-machines have caused exciting astral projections outside my usual mental musicalia. Geidi Primes takes off from Rosa's minimal bass-lines and launches straight into a strange hybrid of Björk, The Cure, Micachu, and other avant seamstresses, leaving a footprint in every decade and thankfully landing in ours. Chord progressions and samples are pulled from any source imaginable and the aggregation results in a Kate Bushian trail of decadence. It seems pointless and restrictive attempting to describe its brilliance, so I'll stop with this: Geidi Primes is a flagship of hyperbolic dimensions. Get on board.
[audio:http://weirdcanada.com/wp-content/uploads/2010/01/04-Rosa-1.mp3|titles=Grimes – Rosa] Grimes – Rosa
[audio:http://weirdcanada.com/wp-content/uploads/2010/01/08-Venus-In-Fleurs.mp3|titles=Grimes – Venus In Fleurs] Grimes – Venus In Fleurs
[audio:http://weirdcanada.com/wp-content/uploads/2010/01/03-Zoal-Face-Dancer.mp3|titles=Grimes – Zoal, Face Dancer] Grimes – Zoal, Face Dancer
[audio:http://weirdcanada.com/wp-content/uploads/2010/01/02-Sardaukar-Levenbrech.mp3|titles=Grimes – Sardaukar Levenbrech] Grimes – Sardaukar Levenbrech
---