Tag: soundscapes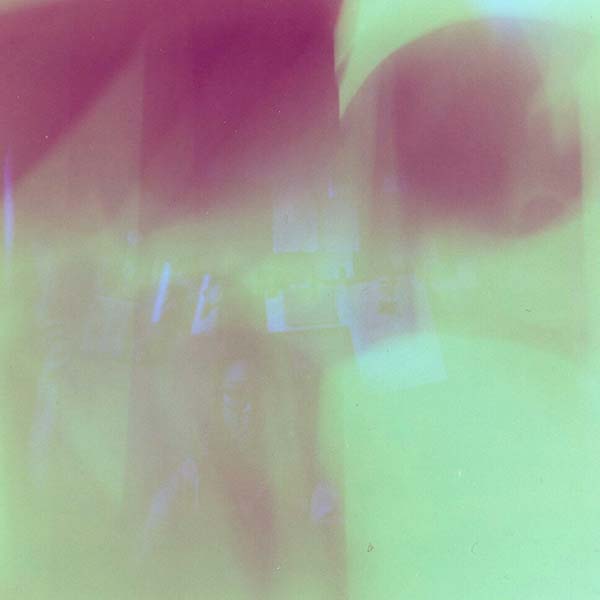 respectfulchild
[demos]
(Self-Released)
Saskatoon, SK
From the pulsing hands of Marie LeBlanc Flanagan:
Been dreaming underground, been breathing under while soft bones feed the green. Saskatoon's respectfulchild pulls strings through and up, looping you to the golden haze. All good things end in death, all good things come from death. A voice warming distant like prairie sundogs, trickle beats like footsteps rippling around grasping holes. Not all loops return to where they began, some pull upward.
Par les mains pulsantes de Marie LeBlanc Flanagan:
(Traduit par les rêves germinants d' Émily Traichel)
Ses rêves germinent sous terre, sa respiration sous la surface tandis que de tendres os nourrissent le vert. Respectfulchild de Saskatoon fait traverser les cordes et les faitt monter, vous bouclant à la brume dorée. Toutes bonnes choses prennent fin dans la mort, toutes bonnes choses viennent de la mort. Une voix qui s'échauffe, lointaine comme des parhélies de la prairie; des rythmes ruisselants comme des bruits de pas qui ondulent autour des trous agrippants. Ce n'est pas toutes les boucles qui retournent où elles ont commencé, certaines se relèvent vers le haut.
respectfulchild – golden lingers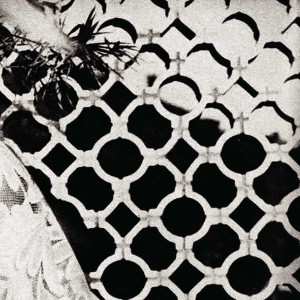 You'll Never Get To Heaven
You'll Never Get To Heaven
London, ON
From the ballroom bliss of Jesse Locke:
Electronic soundscapist Chuck Blazevic and breath-on-glass voiced Alice Hansen are the starcrossed duo behind YNGTH. Waltzing through the chandelier gleam of their Divorce debut, these crystalline miniatures lift feet from ground and linger in perpetuity. Dub bass heartbeat and disembodied Stradivari fluff up the pillow where Leyland Kirby lays his head for a trance-inducing tone float to the pearly gates. Tip top grip.
De la béatitude de bal de Jesse Locke:
(Traduit par Vincent Rondeau)
L'électro-paysagiste sonore Chuck Blazevic et Alice Hansen à la voix embuée forment le duo maudit de YNGTH. Valsant sous la lueur des chandeliers de leur premier album sur Divorce, ces miniatures cristallines se détachent du sol et lévitent en perpétuité. Des basses dub cardiaques et des Stradivari désincarnés font un coussin où Leyland Kirby vient poser sa tête et vous flottez en transe jusqu'aux portes du paradis. À saisir absolument.
You'll Never Get To Heaven – You've Got the Sun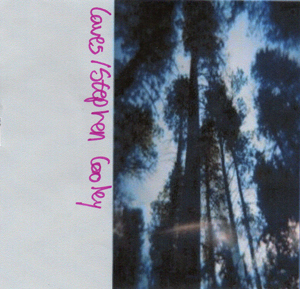 Caves / Stephen Cooley
Caves / Stephen Cooley
(Jazz Farm?)
Saskatoon, SK
From the nostalgic words of Aaron Levin:
Weightless jet-streams of chords soak every minute of this odd split cassette from Saskatoon that clocks in at an astonishing 90 minutes. Caves projects his shoegazing kite along these contorted winds to produce pop-scapes that stretch our emotional imagination. On the flip, Stephen Cooley scales it back to traditional ambient themes that seem to weave between the reverberated vocal echoes and field recordings. Both Caves and Stephen Cooley are quite active in the Saskatoon scene, playing in a number of weird projects (Lion Stab, The Foggy Motions, A Gentle Forest, etc.) I look forward to more from these SK basement weirdos.
Des mots nostalgiques d'Aaron Levin:
De légers jets d'accords trempent chaque minute de cette étrange cassette divisée venant de Saskatoon qui poinçonne à un étonnant 90 minutes. Caves projette son cerf-volant de shoegazing avec ces vents tordus pour produire des paysages pops qui étirent notre imagination émotionnelle. À l'autre côté, Cooley le réduit aux thèmes traditionnels d'ambiance qui ont l'air de slalomer entre les échos vocaux réverbérés et les enregistrements de terrain. Caves ainsi que Cooley sont très actifs à la scène de Saskatoon, en jouant avec nombreux projets bizarres (Lion Stab, The Foggy Motions, A Gentle Forest, etc.) J'ai hâte de voir plus de ces gars bizarre du sous-sol de SK.
---