Tag: soft
Various
Wyrd Chill v1
Various
From the heart of Marie Claire LeBlanc Flanagan:
Maybe you are rolling alone. Shift into a low gear. Open your windows. See that hill ahead? Climb it anyway. Roll into the long coast of nothing.
Du coeur de Marie:
Peut-être que vous roulez seul. Mettre en marche basse. Ouvrez votre Windows. Vous voyez cette colline en avant? Montez de toute façon. Rouler dans la longue côte de rien.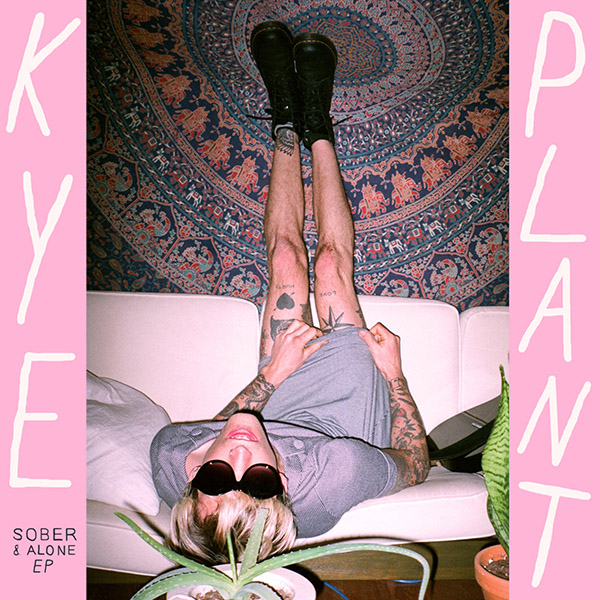 Kye Plant
Sober & Alone EP
(Gary Cassettes)
Victoria, BC
From the questioning self of Johnnie Regalado:
A soft breeze sneaks in an open window, turns the pages of the notebook on the bedside table, and lifts the solemn words out into the ether. Sing along with the sorrow. Nothing remembered is lost forever. Kye Plant's solo harmonies echo an important reminder: there's absolutely nothin' wrong with feelin' weird.
Du soi s'interrogeant de Johnnie Regalado:
(Traduit par les flocons épicés de Marie-Pier Chevrier)
Une douce brise se faufile par la fenêtre ouverte, tourne les pages du cahier de notes sur la table de chevet et en soulève les mots solennels dans l'éther. Chantez en harmonie avec le chagrin. Aucun souvenir n'est perdu à jamais. Les mélodies des solos de Kye Plant répètent un important rappel : il n'y a absolument rien de mal à se sentir étrange.
Kye Plant – The Gender Binary is a Jail Cell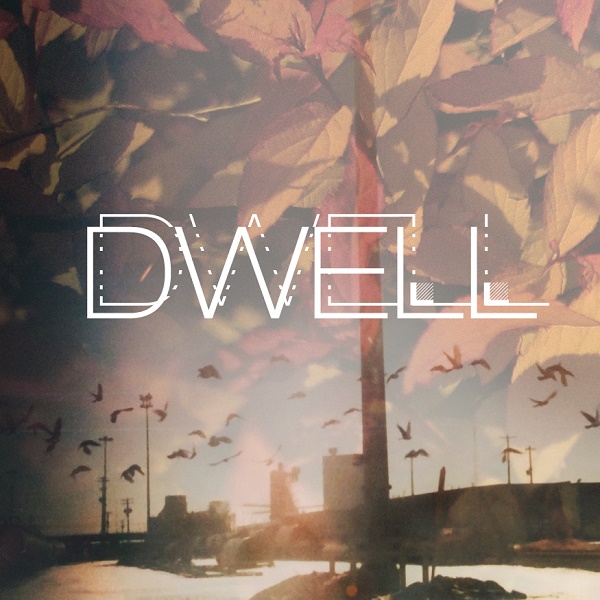 Dwell
Dwell
(Self-Released)
Toronto, ON
From the sultry snazz of Charlotte White:
Dwell is the brainchild of Andrew Noakes, captured by Felicity Williams' vocals and enveloped in the thick molten honey of his accompaning musicians. Each note quivers and ebbs, begging for release on every crescendo. Will you surrender to the apex? Will you revel in the acme?
Du snazz sensuel de Charlotte White:
(Traduit par Odile Leclerc)
Dwell est l'invention originale d'Andrew Noakes, capturé par la voix de Felicity Williams et enveloppé dans le miel chaud et épais de ses musiciens accompagnateurs. Chaque note tremble et décline, demandant jouissance sur chaque crescendo. Allez-vous abandonner au sommet? Allez-vous vous délectez dans l'acmé?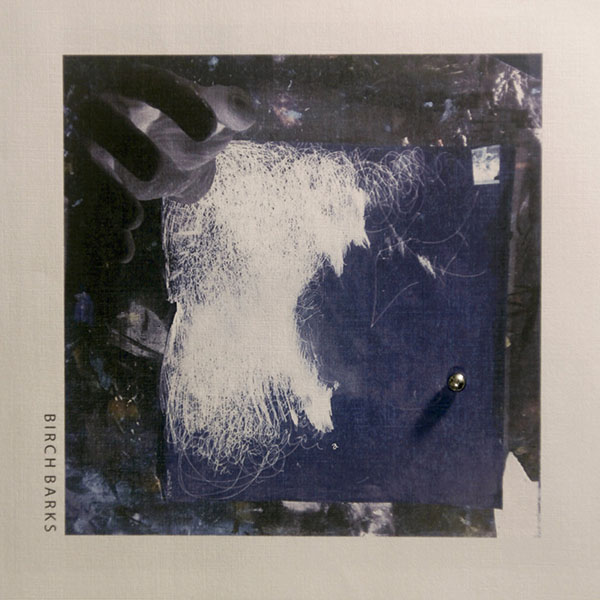 Birch Barks
abcc
(Self-Released)
Lethbridge, AB
From the anachronistic alarm clock of Brian Fauteux:
Under layers of swelling voices we hear a pulsing timeline. The embrace of a subconscious metronome. Keeping pace. Knocking from ear to ear. A comforting companion on an introspective early morning drive, well in advance of the warming light. Birch Barks' abcc connects on the second lowercase "c." A second note that beckons, anchoring our ears for a repeated listen.
Du réveil-matin anachronique de Brian Fauteux:
(Traduit par les oreilles contentes de Maya Keshav )
Sous les couches des voix qui s'élèvent, on entend une chronologie pulsante. L'étreinte d'un métronome subconscient. Il suit l'allure. Il frappe d'une oreille à l'autre. Un compagnon rassurant sur la route introspective du petit matin, bien avant la lumière chaleureuse. L'album abcc de Birch Barks s'unifie sur le deuxième "c" en minuscule. Une deuxième note qui attire, en ancrant nos oreilles pour nous le faire écouter en boucle.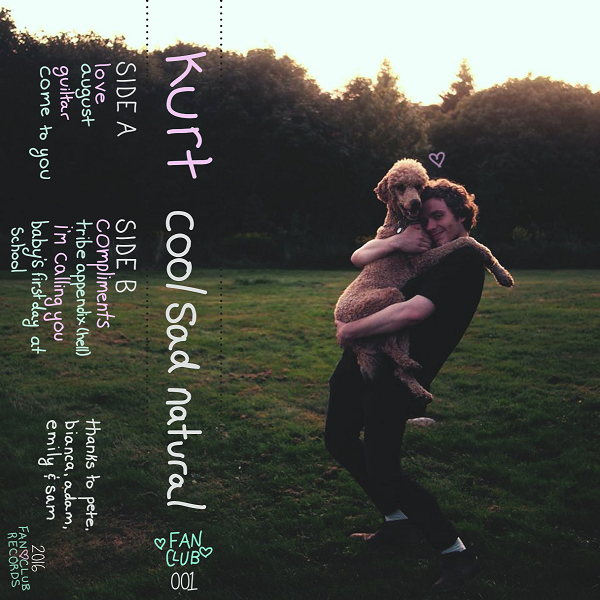 kurt
cool sad natural
Halifax, NS
From the cold shoulder of Katie Jensen:
Items tossed in a hard-shelled suitcase. Voicemails overwritten on glossy brown cassette tape. Damp socks dangling from the railing, heels dripping in quiet splashes. The hall mirror is staging an exclusive viewing of Sadsack Packs Up Things After Breakup, one night only, playing for an audience of precisely no one.
Cardboard boxes are sympathetic storage units, gobbling up smooth-rubbed talismans, creased comics scrawled in blue ballpoint, sweaters threaded with clove cigarette smoke.
A drumbeat taps like gentle pats on the back, or a dog wagging its tail against the hardwood. Tender guitar melodies flutter like a spring breeze, catching the linen skirt of the curtain. The answer couldn't be more obvious, and it couldn't be more miserable.
De l'accueil glacial de Katie Jensen:
(Traduit par Alison McReynolds)
Des objets jetés dans une valise rigide. Des messages vocaux remplacés sur une cassette brune lustrée. Des chaussettes humides pendent sur la rampe, des talons dégoulinent doucement. Le miroir du corridor monte une scène exclusive d'un Personnage Tragique En Train De Faire Ses Valises Après Une Rupture, un soir seulement, pour un public de précisément personne.
Des boites en carton sont des entrepôts sympathiques, engloutissant des talismans lissés, des bandes dessinées gribouillées en stylo bille bleu, des pulls tissés avec de la fumée de cigarette au clou de girofle.
Un tambour bat comme des tapes gentilles dans le dos, ou comme un chien remuant la queue sur un plancher de bois. Des mélodies tendres de guitares flottent comme une brise printanière, saisissant le bas du rideau. La réponse ne peut pas être plus claire et elle ne peut pas être plus misérable.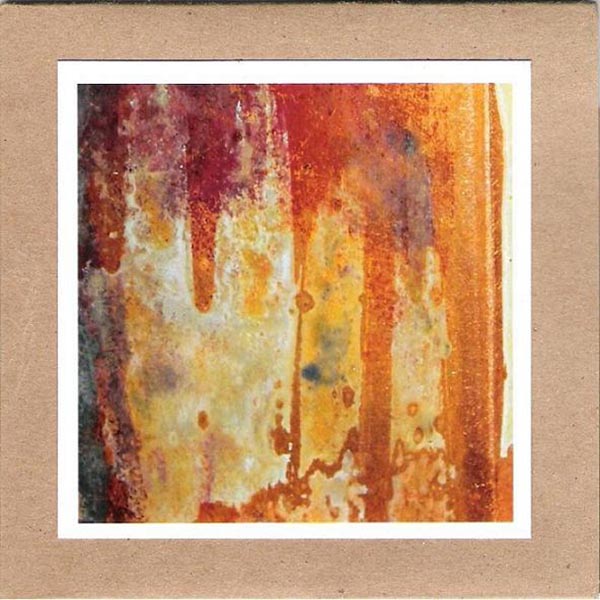 M. Mucci
Don't Be Afraid
Guelph, ON
From the dexterous string cycle laps of Trevor Angst:
"Starkest Darkness" is a song and an inspired cadence to an eponymous poem by Nathanael Larochette. It bands together the truth seekers who are boundlessly searching for pure self-expressionism, and calls to those who creatively jaunt through their unprecedented future. This extended collaborative intermezzo features the caesura of spoken word over M. Mucci's incessantly dexterous finger style pacing. It's your last impressioned coda. Don't Be Afraid is prominent in guitar and lap steel arrangements, assembling cymbal crashes and swells with orchestrated pipe organ drones.
De la corde qui tourne en boucle avec dextérité de Trevor Angst:
(Traduit par Moi Quevillon)
La chanson « Starkest Darkness » possède un rythme inspiré du poème éponyme écrit par Nathanael Larochette. Elle rassemble les chercheurs de vérité, ces êtres inlassablement en quêtent de l'expression personnelle la plus pure, et elle appelle ceux qui se baladent avec créativité vers un futur sans précédent. Cet intermezzo collaboratif prolongé nous offre une césure dans la création orale de M. Mucci constamment articulée virtuose du doigté avec cadence. C'est votre dernière impression – votre coda. La présence de guitare et d'arrangements lap-steel prévalent dans Don't Be Afraid, avec un drone ambiant d'orchestration de cymbales et d'orgue.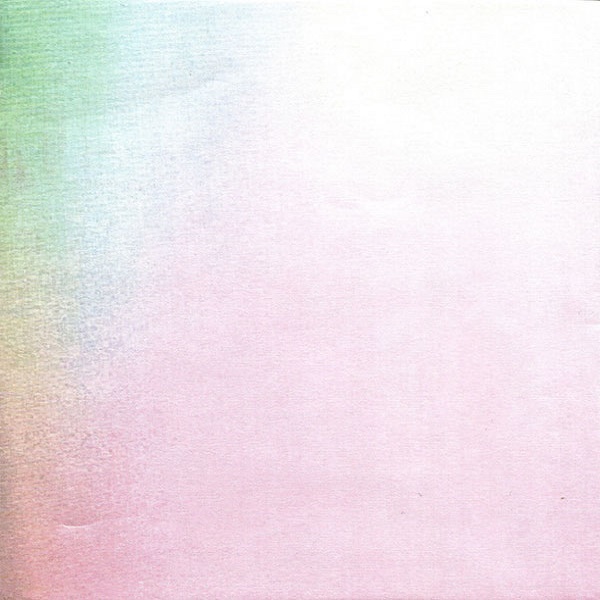 Prison Hair
Relief Patterns
(Self-Released)
Vancouver, BC
From the loose eyelash of Katie Jensen:
Syrupy synths drip over kitchen countertops, warming to the temperature of the human body. From the living room comes a faint, high-pitched whistle; the whirring of a broken television set.
Thick, sluggish beats pulse like cotton balls dabbed on the trembling skin of closed eyelids. Soothing, soft, wet. A rattling snare chews through its harness and rocks itself to sleep.
The radio dial twists past the frequencies of a million collapsing stars, folding inwards like laundry. Galaxies form in cotton creases.
In a house made from memory foam, every surface remembers, and is remembered.
Traduit par les aléas endimanchés Katie Jensen:
(Traduit par les aléas endimanchés Marie-Pier Chevrier)
Des synthétiseurs sirupeux dégoulinent des comptoirs de cuisine et se réchauffent jusqu'à atteindre la température du corps humain. Du salon nous parvient un sifflement aigu et étouffé; le ronronnement d'un téléviseur brisé.
Des rythmes épais et engourdis pulsent comme des balles de coton tamponnant la peau tremblante de paupières closes. Apaisants, doux, humides. Une caisse claire clinquante mâchonne et scinde sa bride et se berce elle-même jusqu'au sommeil.
Le fredonnement de la radio se tord pour atteindre la fréquence d'un million d'étoiles en chute libre, repliées sur elles-mêmes tel le linge propre. Des galaxies se forment dans les plis du coton.
Dans une maison faite de mousse mémoire, chaque surface se souvient et l'on se souvient de chaque surface.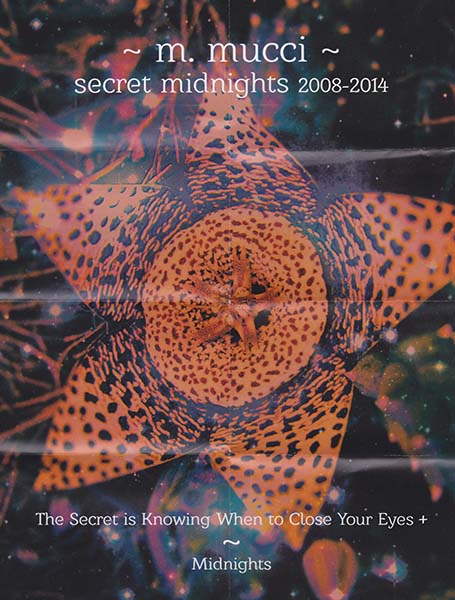 M. Mucci
Secret Midnights
Guelph, ON
From the mesmerized apertures of Joshua Robinson:
Side B of this release was previously written about here.
Slowly, ever so slowly, thought takes form. Nadirs of fleeting melody particulate, each fleck of minute detail whisking away from its source; whisking away from itself. Slowly, ever so slowly, these details coalesce and emerge just as they fray at the seams and come to rest as tablatures too delicate to decipher. The re-release of this material is not only an acknowledgment of its quality, it is the recognition of how fragile permanence (as memory) can be. Incarnate tones tiptoe over themselves, their brittleness that which indentures their longevity. For all that is young and quiet, grow old and fond. For all that is fleeting and transient, stay still.
Des ouvertures ensorcelantes de Joshua Robinson:
(Traduit par Mylène Quevillon)
Lentement, toujours plus lentement, les pensées prennent forme. Les nadirs des particules d'une mélodie fugace, chaque détail minuscule qui passe transporté loin de sa source; transporté loin de son centre. Lentement, toujours plus lentement, ces détails s'amalgament et se décomposent, se déposent en tablatures trop petites pour être déchiffrées. La réédition de ces oeuvres n'est pas seulement un gage de leur qualité, c'est aussi la reconnaissance de la fragilité de la permanence et de la mémoire. Les tonalités incarnées s'entrechoquent, créant une fragilité qui diminue leur longévité. Étant donné que tout ce qui est jeune et tranquille vieillit et se gâte. Étant donné cette fugacité éphémère, restez immobile.
M. Mucci – The Secret is Knowing When To Close Your Eyes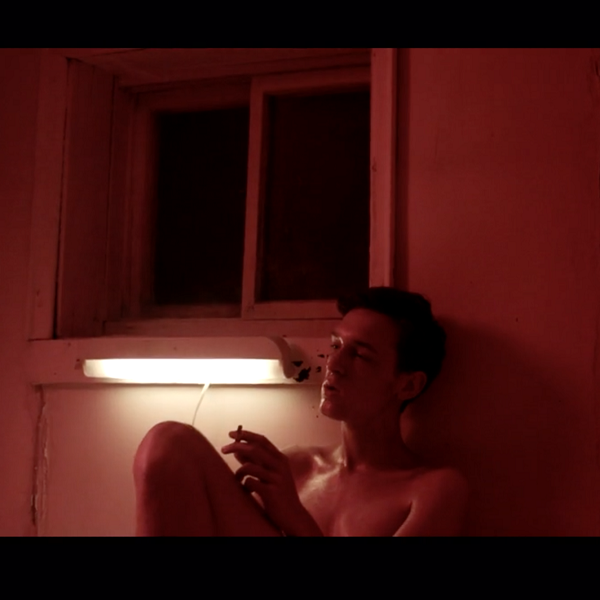 Fish Food
Untitled
Dawson City, YK
From the sweaty, humid atmosphere of Kimberly Edgar:
The rose-tinted reality of this video is all wanting and waiting. The song is a 'wish-you-were-here' postcard sealed with a french kiss. The sweaty, humid atmosphere is caused by the sexual tension leaking out of your pores. You are waiting for your lover to come home, with nothing to do but lounge about in your underwear. Waiting, waiting, waiting.
De l'atmosphère humide, en sueur de Kimberly Edgar:
(Traduit par les accalmies rafraîchissantes Marie-Pier Chevrier)
La réalité teintée de rose de cette vidéo n'est que désir et attente. La chanson est une carte postale à la j'aurais-aimé-que-tu-y-sois, scellée d'un baiser. L'atmosphère humide de sueur est due à la tension sexuelle s'échappant de tous vos pores. Vous attendez le retour à la maison de votre amant, avec rien d'autre à faire que de vous prélasser en sous-vêtements. Et attendre, et attendre, et attendre.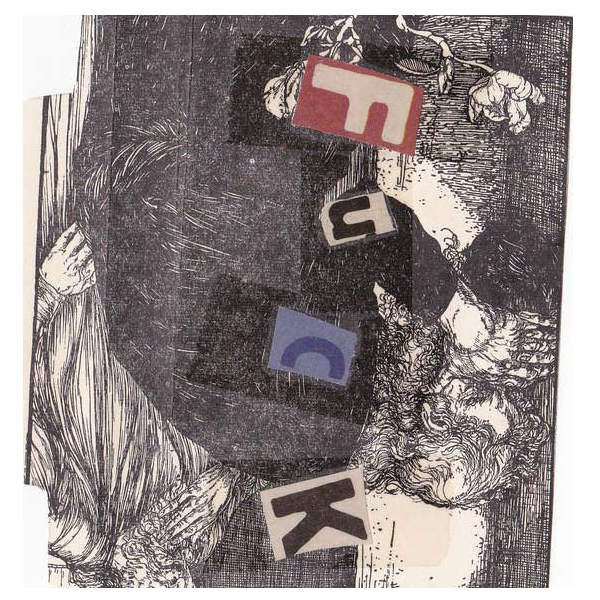 Charlotte Crow
Surrealist Bedroom
(Self Released)
Rodney, ON
From the steep incline of Marie LeBlanc Flanagan:
Soft night, sweet air, stoned harbours. There's a close aching in this small town, bite it to the quick. Warm bodies. Shimmering off strings, hips below shoulders, below eyes, below stars. Back door, fuck it, there's no one.
De la pente abrupte de Marie LeBlanc Flanagan:
(Traduit au clair de lunule par Nicolas Coutlée)
Douce nuit, air frais, port de pierres. Une douleur secrète hante ce petit village. Ongles rongés jusqu'au sang, corps tièdes. Miroitement de cordes, hanches alignées aux épaules, aux yeux, aux étoiles. Porte arrière, eh merde, il n'y a personne.
Charlotte Crow – Makeshift, Rosetint
---