Tag: slacker rock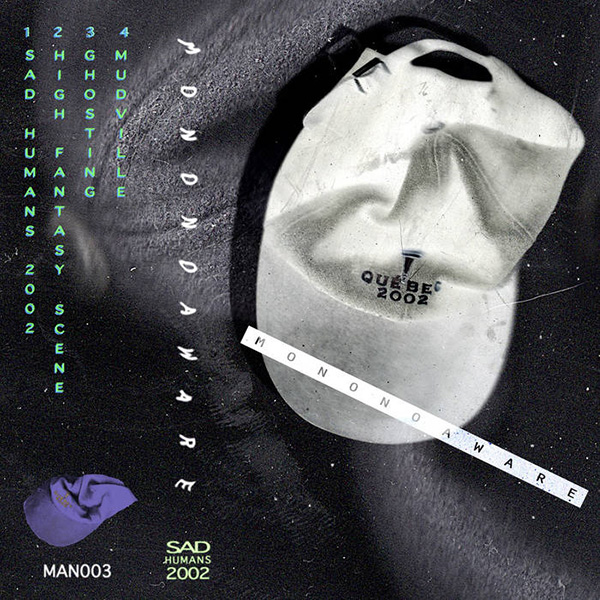 Mono No Aware
SAD HUMANS 2002
Mannequin Tan
Montréal, QC
D'un triste café de banlieue:
Il pleut, la serveuse du café prépare tristement des cupcakes qui seront jetés à la fin de la journée. L'odeur du ruban magnétique encombre mystérieusement les narines des trois clients. Ils s'arrêtent de lire le Journal de Montréal et constatent, en coeur, la fluidité des belles choses. Soudainement, la chanson s'arrête sans crier gare et on retourne à la normalité. 2002 n'aura duré que 6 minutes.
From a sad suburban café:
(Traduit par Alison McReynolds)
It's raining, the café waitress sadly prepares cupcakes that will be thrown out at the end of the day. The scent of a cassette tape mysteriously fill the nostrils of three patrons. They stop reading Le Journal de Montréal and make note of, in their heart of hearts, the fluidity of good things. Suddenly, the song stops without warning and things return to normality. 2002 didn't last more than 6 minutes.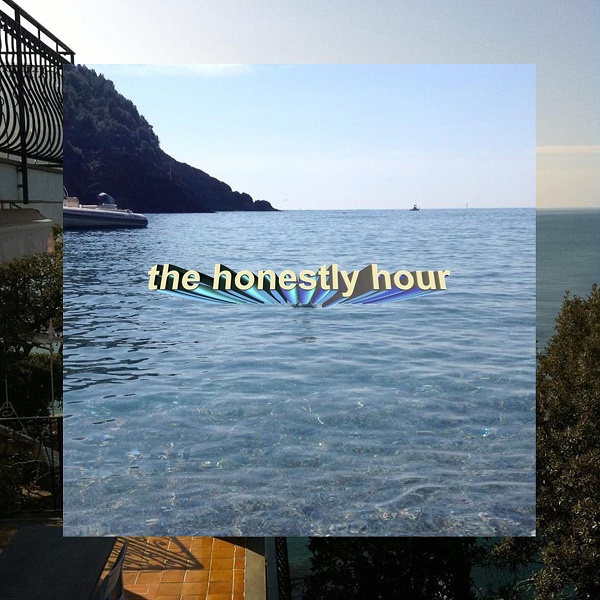 No Problem
The Honesty Hour
(Self-Released)
Halifax, NS
From the flu saturated state of Caleb John Schriver:
No Problem's college rock leanings and post-teenage yearnings equate to a back-to-school fever dream in the honestly hour. From purchasing shoes to inviting Kurt Inder to after parties, these young Truro boys conjure up a delirium where things like "cheapcruise.dad.com" can only make sense. No Problem couples songwriting prowess and their own "popsicle rock" to create a serenity, likened to waking up from a mid-day nap, dehydrated with one sock on and barely still on the bed. This nap is satisfying, like unrolling the cuffs of your pants and only finding a little bit of lint.
De l'état saturé de la grippe de Caleb John Schriver:
(Traduit par l'angoisse adolescente de Maya Keshav)
Les tendances de rock à l'université et les désirs postadolescence de No Problem équivalent à un rêve fiévreux de la rentrée scolaire dans the honestly hour. De l'achat de chaussures jusqu'à l'invitation de Kurt Inder aux afters, ces jeunes garçons de Truro font apparaître un délire où les choses comme "cheapcruise.dad.com" ont du sens. No Problem couple la prouesse parolière à son propre "popsickle rock" pour créer une sérénité, qui nous fait penser à quand on se réveille d'une sieste de iournéei, déshydraté avec seulement une chausette et tout juste sur le lit. Cette sieste est satisfaisante, comme quand on déroule ses revers de pantalons et on trouve juste un petit peu de peluche.
No Problem – She Can't Help Herself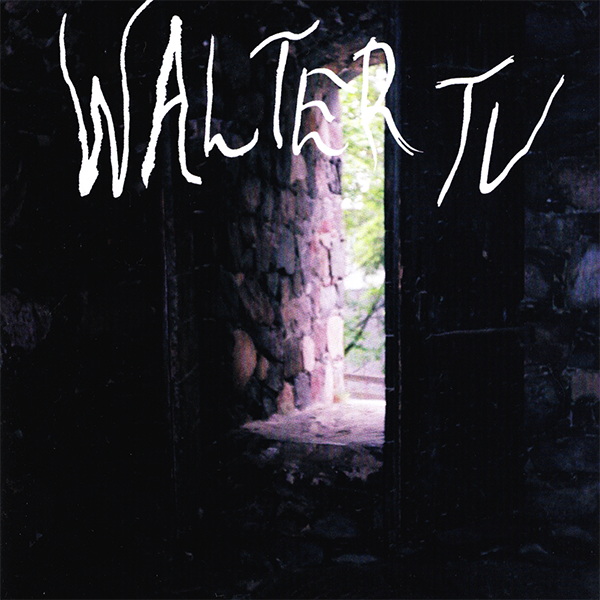 Walter TV
Blessed
Vancouver, BC
From the outrageous orations of Jake Bornheimer:
Blessed seems to be the work of a kaleidoscopic collective of swamp–punks crafting deranged melodies and raucous riffs for psychotic garage pop anthems — yelping & screaming, in warmly warbling stereo, shades of Machiavellian chorus — serving out deluxe dishes of sizzling psychedelic surf. And what a fine work it is! I find myself reveling in a rippling rainbow of resonance: drums thumping, guitars chiming, and distended vocals oscillating in my sensory periphery, as my brain locks into Walter TV's otherworldly slacker groove, propelled into the ionosphere by "Tall Mountains," where I rest with the soft Aurora Borealis.
Des discours extravagants de Jake Bornheimer:
(Traduit par la roue des couleurs de Julie Mayer)
Blessed s'apparente au travail d'un collectif kaléidoscopique de voyous marécageux qui réalisent des hymnes de pop garage psychotiques avec une mélodie dérangée et des riffs rauques déchaînés (glapissements et cris dans une chaîne stéréo chaleureuse et babillarde, nuances de chœurs Machiavélique) et qui servent de délicats mets d'ondulations psychédéliques et grésillantes. Mais quel beau boulot! Je me retrouve en pleine félicité dans un arc-en-ciel ondoyant de résonance : le battement des tambours, le tintement des guitares et les chants distendus oscillent dans ma périphérie sensorielle tandis que mon cerveau entre dans le groove oisif surnaturel de Walter TV, propulsé par « Tall Mountains » dans l'ionosphère, où je m'étends auprès de la douce Aurore Boréale.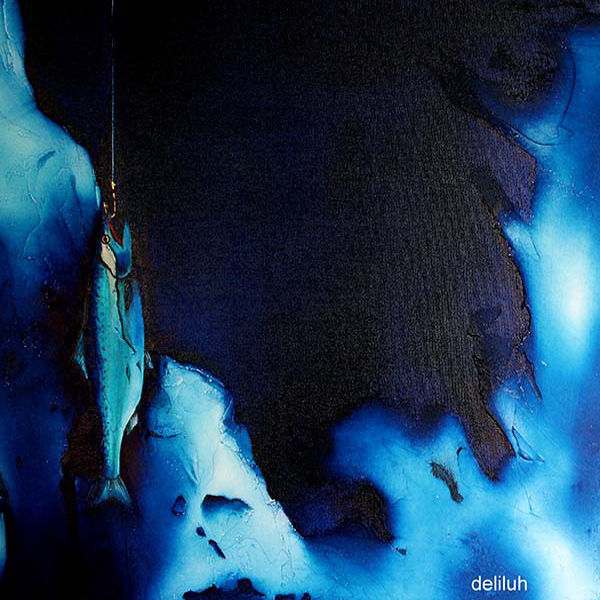 Taking the day off never felt so good with Deliluh's epynomous EP. Slack rock done to a crisp.
Deliluh
Deliluh
(Self Released)
Toronto, ON
From the abstractions of Gabe Girard:
Deliluh cobble together a warm, delicious sludge-fest of fuzzy slack 'n' roll on this epynomous release. The Toronto locals revel in expounding discordant abstractions that have set their will against them. Garage and barbeque within arms' reach, Kyle Knapp and co. are hesitant to commit to much that requires exertion, with the exception of kicking out jams of the highest order. Surgically removing themselves from their electronics, the folks behind drone duo extraordinaire Bad Channels form a self-contained drum/bass unit — indifferent to the detached slayage resonating around them.
Des idées abstraites de Gabe Girard:
(Traduit par le délire réaliste de Jessica Grenier)
Dans cet album éponyme, Deliluh amalgame délicieusement un sludge-fest chaleureux et un slack 'n' roll flou. Les Torontois se font plaisir en mettant à jour les abstractions discordantes qui les avaient retournées contre eux-mêmes. Un garage et un barbec' à portée de main, Kyle Knapp et les autres hésitent à s'engager quand il est question d'effort physique; sauf pour expulser des jams de haut niveau. Excisées de leurs électros, les deux personnes de l'extraordinaire duo drone Bad Channels forment une unité basse-batterie complète, indifférente à la tuerie nonchalante qui résonne tout autour.
---