Tag: SK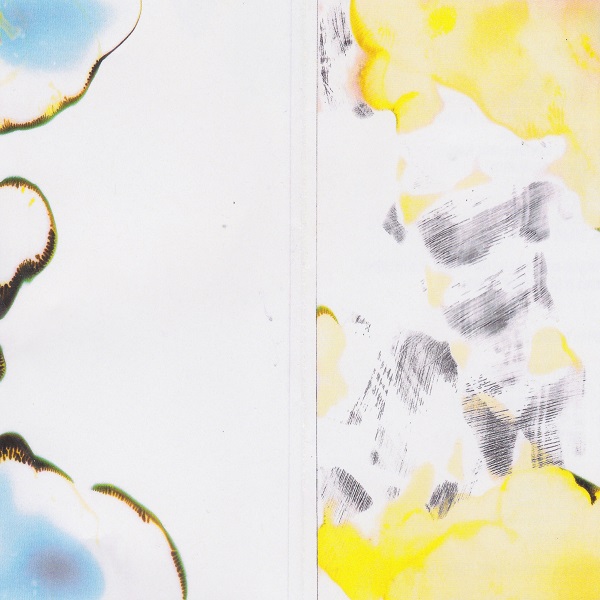 ILLER/VIRTUAL FLANNEL
ILLER/VIRTUAL FLANNEL
Saskatoon, SK
From the curated soft-serve of Joshua Robinson:
Compelled to the point of happy-stance, these electro-experimenters exhume the currential bravado of B(oh)r–lesque ingenuity and cast it in the au courant veil of colorful modalities. What remains after the lull… those carapaces of lurid and languid evenings; everything as one flying reel of a memory of a night. Dirty Tapes has done it again, our (not-so) southernly compatriots curating the soft-serve beats oftentimes lost to the whirling overture of everything else that we northernlies have to offer. Beats as currency, the dollar at an all-time high.
Extrait de la conservation glacée-molle de Joshua Robinson:
(Traduit par le tempo rubato cardiaque d' Émily Traichel)
Contraints avec plaisir, ces électro-expérimentateurs exhument le bravado mouvant d'ingénuosité B(oh)r-lesque et le jette dans le voile de modalités colorées connu. Ce qu'il reste après l'accalmie… ces carapaces de soirées obscènes et languides; des souvenirs qui passent aussi vivement qu'une pellicule cinématographique. Dirty Tapes nous épate à nouveau, nos compatriotes du (pas si loin au) sud agencent les rythmes glacés-mous souvent perdus parmi l'ouverture tourbillonnante de tout le reste que nous les nordistes avons à offrir. Le rythme en tant que monnaie, le dollar plus élevé que jamais.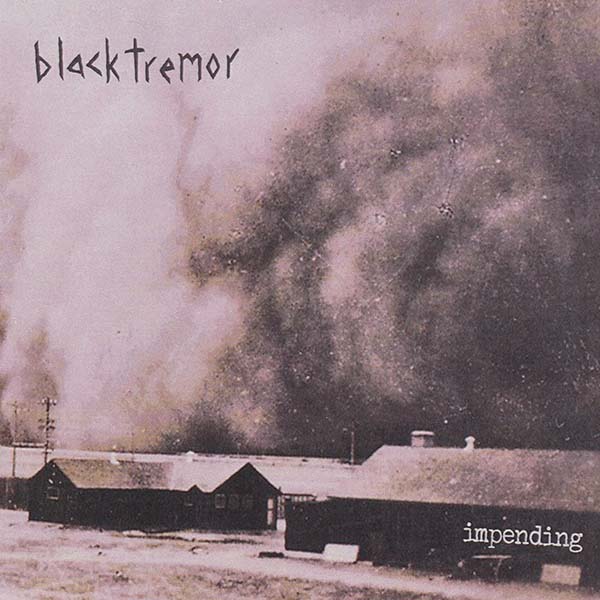 Black Tremor
Impending
(Self Released)
Saskatoon, SK
From the heavy, heavy light of Joshua Robinson:
Like older siblings, they are flame. Dancing at the mouth of the end of it all. Cracks in the welkin overhead; impending kismet. Noumena in mirrors. Siimilar yet singular, gaining reverence for a rapture forced rather than happened upon; conjured rather than readily given; spliced, destroyed and put back together again, all while calamity whispers unto itself that the break in the storm is the end of the beginning of the end. The blackening tremors below allude to the baser animism in us all; rattled, reckoned; the chasm is all that matters. We are all heavy in the light.
Par la lourde, lourde lumière de Joshua Robinson:
(Traduit par la tête animale d' Émily Traichel)
Comme les aînés de la famille, ils pètent le feu. Dansant là où la fin de tout débouche. Des fentes dans la voûte céleste; le destin imminent. Noumènes dans les miroirs. Semblables, mais singuliers, gagnant une révérence pour une extase forcée plutôt que tombée dessus; conjurée plutôt que donnée; épissée, détruite et à nouveau reconstruite, tandis que la calamité se chuchote que l'éclaircie après l'orage est la fin du début de la fin. Les tremblements noircissant d'en bas font allusion à l'animisme infâme à l'intérieur de nous tous; secoué, calculé; le gouffre est tout ce qui compte. Nous sommes tous lourd dans la lumière.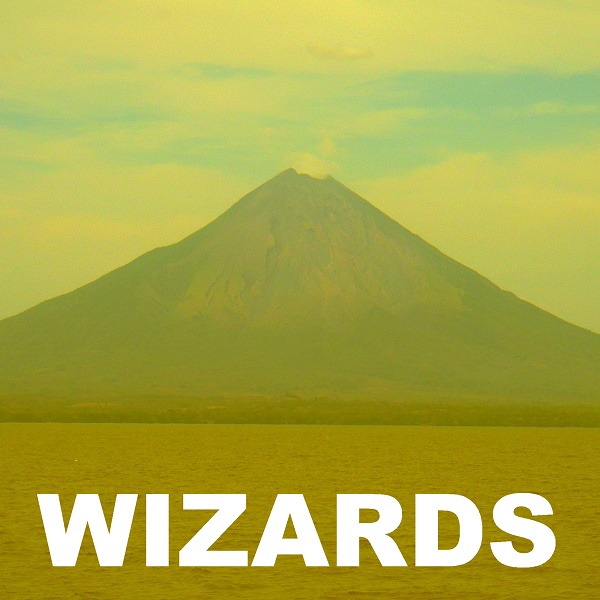 Wizards
SDRAZIW
Saskatoon, SK
The White Magic of Trevor Angst:
Bending out a few solo notes harder than any twelve year old ever could with his mountain bike's kickstand, Wizards croon immensely gothic. The guitar will meow and wisp dreamscapes. By the near end, Wizards will dispel your last impressions of that beauty.
SDRAZIW is a documented piece of Wizard's experimentation in action. Drifting away from the surf and shores of their EP and pulling towards the psych and ambient taproot, Wizards drop a collection of songs that stand individual, non adherent, riotous.
De la Magie Blanche de Trevor Angst:
(Traduit par l'hémisphère de Diane Beaupré)
En extirpant des notes plus tonitruantes qu'un enfant de douze arrive à le faire avec la béquille de son vélo de montagne, Wizards sonne gothique. La guitare miaulera et vous transportera aux pays des songes. Vers la fin, Wizards dissipera les dernières impressions de cette beauté.
SDRAZIW est la trace laissée par Wizard en pleine expérimentation. S'éloignant du surf et des rivages de leur EP et s'approchant des racines du rock psychédélique, Wizards nous offre une collection de chansons uniques et planantes.
---