Tag: simon provencher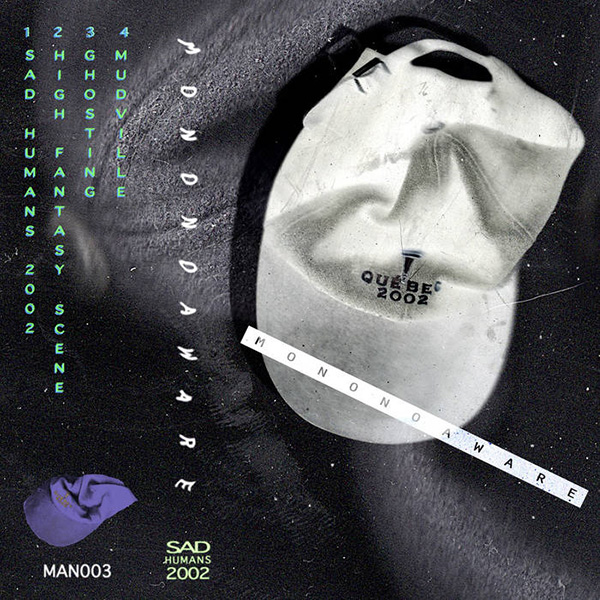 Mono No Aware
SAD HUMANS 2002
Mannequin Tan
Montréal, QC
D'un triste café de banlieue:
Il pleut, la serveuse du café prépare tristement des cupcakes qui seront jetés à la fin de la journée. L'odeur du ruban magnétique encombre mystérieusement les narines des trois clients. Ils s'arrêtent de lire le Journal de Montréal et constatent, en coeur, la fluidité des belles choses. Soudainement, la chanson s'arrête sans crier gare et on retourne à la normalité. 2002 n'aura duré que 6 minutes.
From a sad suburban café:
(Traduit par Alison McReynolds)
It's raining, the café waitress sadly prepares cupcakes that will be thrown out at the end of the day. The scent of a cassette tape mysteriously fill the nostrils of three patrons. They stop reading Le Journal de Montréal and make note of, in their heart of hearts, the fluidity of good things. Suddenly, the song stops without warning and things return to normality. 2002 didn't last more than 6 minutes.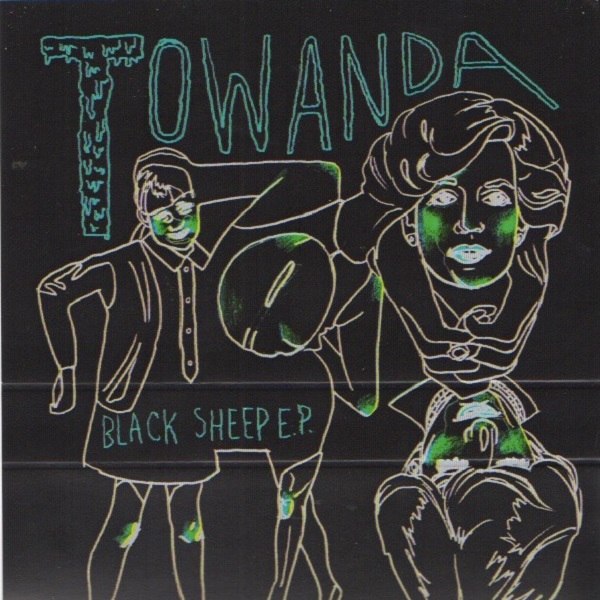 Towanda
Black Sheep
Montreal, QC
From the visual reveries of Simon Provencher:
Evoking rich gouache painted by the best preschoolers in the class, Black Sheep is lively, rich, energetic and almost naïve in its simplicity. This album gives us a powerful brushstroke of vocals that resonates through textured distortions, creating impressive feline rhythms. Without a doubt, there is a ton of creative genius behind and inside the haze of Towanda.
Des rêveries plasticiennes de Simon Provencher:
(From the Bescherelle of Zoë Christmas)
Rappelant une gouache épaisse, peinte par le plus talentueux des enfants de la garderie, Black Sheep est vif, immédiat, énergique et presque naïf par sa simplicité. On obtient, dans la galette, un puissant coup de pinceau vocal étoffé par des distorsions aux textures de carton mouillé et des rythmes fauves redoutables. Un génie créatif indéniable est évident derrière et dans le fuzz!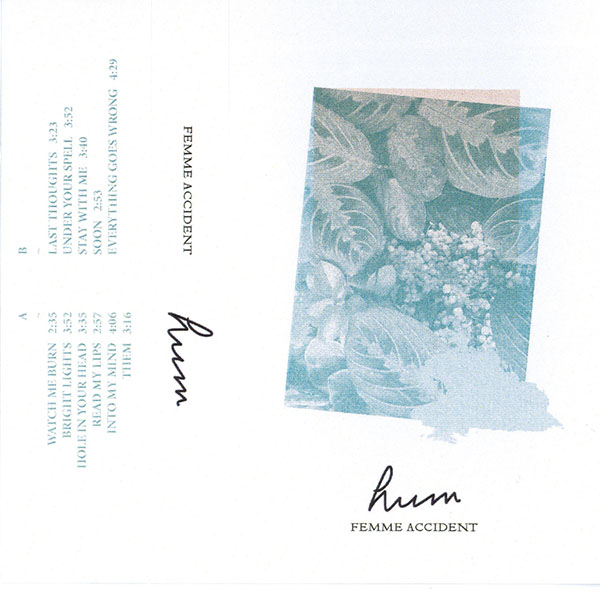 Femme Accident
Hum
Montréal, QC
From the attentive and bloody ears of Simon Provencher:
This Montreal trio Femme Accident plunges us into a strange momentum, giving us a desire to loosely watch kilometers pass from the window of a train, a bus, the subway. The density of the guitar chords, taken from a learned mix of chorus and distortion, seems to be a stumbling, out-of-breath dream, clarified only by a soft voice and the precision of drums. We discover with this band a familiar musical moment; a sensual, welcoming world, cloaked in magnanimous softness and disconcerting confused melodies and voices.
We are invited to observe, to appreciate a small jewel of serenity—an emotional storm calmly expressing itself in the streets of Montreal.
Des oreilles attentives et sanglantes de Simon Provencher:
Le trio montréalais Femme Accident nous plonge dans une étrange inertie, nous donne des envies de regarder lâchement les kilomètres passer à bord d'un train, d'un autobus ou d'un métro. La densité des accords de guitare, tirée d'un savant mélange de chorus et distorsion, semble être une un rêve haletant, titubant, éclairci seulement par une douce voix, et supporté par la précision d'une batterie posée. On découvre avec eux un moment musical familiar, un monde sensuel, chaleureux, enrobé de la douceur magnanime et déconcertante des voix et des mélodies confuses.
On est comme invités à observer, à apprécier un petit bijou de sérénité, une tempête émotionnelle s'expriment calmement dans les rues de Montréal.

Femme Accident – Hole in Your Head
---