Tag: silver dapple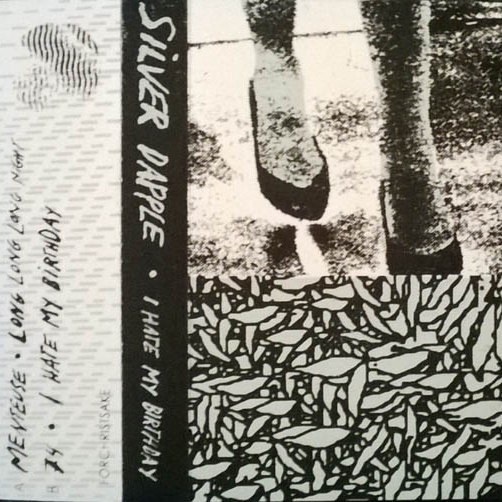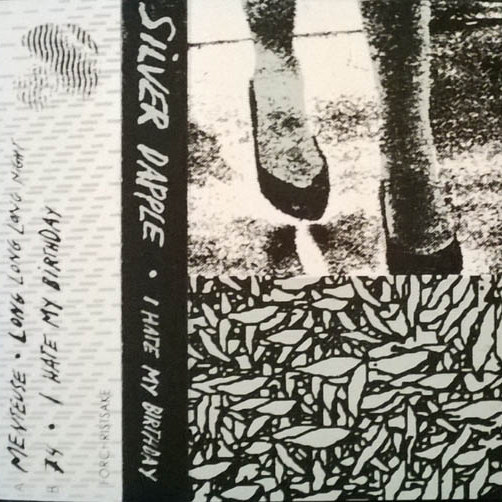 That sweater you wear was once a plant fiber or an animal's dead cells reorganized as wool or recycled bottle caps, transformed and dyed and pre-washed and pre-shrunk and now it's your favourite (we like it too). It hugs and drapes in just the nicest way, it really suits the wearer. The point is harnessing those dirty tones yields a very comforting feeling. With silence you could be anywhere but with the fuzzy wall you know exactly where you're not.
Silver Dapple
I Hate My Birthday
Montréal, QC
From the bottomless bliss of Nick Smith:
That sweater you wear was once a plant fiber or an animal's dead cells reorganized as wool or recycled bottle caps, transformed and dyed and pre-washed and pre-shrunk and now it's your favourite (we like it too). It hugs and drapes in just the nicest way, it really suits the wearer. The point is harnessing those dirty tones yields a very comforting feeling. With silence you could be anywhere but with the fuzzy wall you know exactly where you're not.
Du bonheur sans fond de Nick Smith:
(Traduit en solidarité par Nadine Tkatchevskaia)
Ce chandail que vous portez était autrefois la fibre d'une plante ou les cellules mortes d'un animal, réorganisées en laine ou en bouchons de bouteilles recyclés, transformées et colorées et lavées et rétrécies, et c'est maintenant votre préféré (nous l'aimons aussi). Il moule et drape votre corps parfaitement, et il convient vraiment à la personne qui le porte. En fait, la maîtrise de ces tonalités sales a un effet rassurant Avec le silence vous pouvez vous trouvez n'importe où, mais avec le mur fuzzy vous savez exactement où vous n'êtes pas.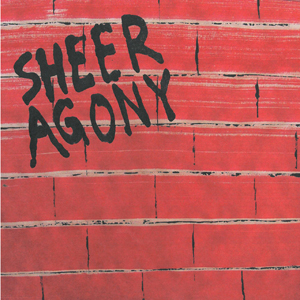 Sheer Agony
7″
Montreal, QC
From the feline afterlife of Jesse Locke:
Montreal's heppest combo graduate to a pop PhD with this master class platter. 2/4 of the dearly departed Play Guitar and the jazz hands of Silver Dapple have been obsessive-compulsively honing their chops in afterparty venues and analog basements before unleashing eight minutes of jangular heaven on an unsuspecting public. Pay your respects at the temple of tone and let it wash over you like underwater moonlight.
De l'Au-delà félin de Jesse Locke: (Traduit par le chat bienheureux de Maya Keshav)
Le combo le plus cool de Montréal arrive à un doctorat de pop avec ce plateau doué. 2/4 du Play Guitar défunt et les mains jazz de Silver Dapple sont en train d'aiguiser de manière obsessionnelle leurs pas dans les salles d'after et les sous-sols analogiques avant de déchaîner huit minutes de paradis jangulaire sur un public qui se ne doute de rien. Rends un dernier hommage au temple de ton et laisse le couler sur toi comme le crépuscule aquatique.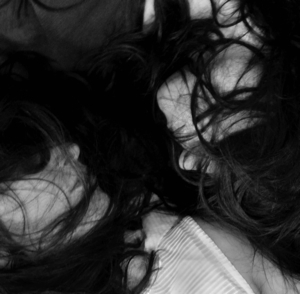 Silver Dapple
English Girlfriend
Montreal, QC

Caked from top to bottom in a thick simmer of fuzz,
Silver Dapple
choose to fight amplifier feedback with massive walls of unclean guitar overdrive.
English Girlfriend
's honey dripping sounds echo back two decades at
Black Tambourine's
feminine noise-pop, its finely wound songwriting tangible through
humble hooks
and fairly removed expressionism. À dévorer à pleines dents.
Du psychocandy de Gabriel Jasmin:
De la tête au pied, on vogue dans une épaisse couche de fuzz, parce que Silver Dapple choisit de répondre au feedback de ses amplis avec un mur massif de guitares malpropres. Faisant écho au noise-pop féminin de Black Tambourine, il y a deux décennies, la sonorité sirupeuse d'English Girlfriend assume une sensibilité détachée, mais tangible dans ses mélodies humbles et retenues. Grip.
[audio:http://weirdcanada.com/wp-content/uploads/2011/11/Weird_Canada-Silver_Dapple-Want_To.mp3|titles=Silver Dapple – Want To] Silver Dapple – Want To
[audio:http://weirdcanada.com/wp-content/uploads/2011/11/Weird_Canada-Silver_Dapple-Song_For_The_Boys.mp3|titles=Silver Dapple – Song For The Boys] Silver Dapple – Song For The Boys
Silver Dapple
(Pauses)
[Directed by: Moduli TV]
Montreal, QC

Cut up collage comp vids of found footage and cable access standouts are good even when they're done lazily, and they're endlessly entertaining when someone puts in the effort.
Moduli TV
has done it well for
Silver Dapple
, infusing random clips with a thematic narrative. There's purpose and flow in the shaking, distorted images, and it's matched by fuzzed-out shoegazing guitars plus stomping and running drums. With strange breaks, disconcerting dance and exercise videos and quick excerpts of
VHS garbage
, the video is a stand-out on its own; it changes enough to keep you guessing, and every frame seems picked for intrigue and discomfort. The song itself is a mild drug that slowly builds dependence. Female vox soar over thick guitars and bass and the punctuating drums make you pay attention. Altered collage rock done right, and a full-length coming out soon. Get ready to grip, or
grip now
in advance.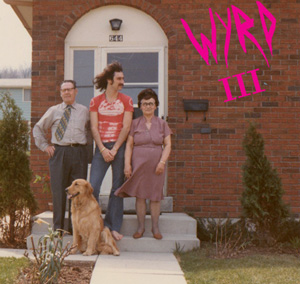 Today is your last day to vote. These final hours are ripe to give you one more reason to believe. BOOM: our keystrokes are bursting with galvanized fervor as we present the official traveling line-up for Wyrd III and the brand new Wyrd Montreal:
///// WYRD III /////
Red Mass
Dirty Beaches
GOBBLE GOBBLE
Wyrd Visions
Sex Church
Famines
Long, Long, Long
Hobo Cubes
Bernardino Femminieli
Velvet Chrome
Feral Children
Silver Dapple
Ketamines
Makeout Videotape
Role Mach
+
???Secret Surprise Guest??? (TBA May 10, 2011)
This wyld traveling caravan (plus local shreddery and other surprises) will be bursting through the following cities:
MAY 20 :: EDMONTON @ Dinwoodie
MAY 21 :: CALGARY @ No. 1 Legion
MAY 22 :: VANCOUVER @ Waldorf Hotel
Tickets for Wyrd III will be available April 1st, 2011! Full band bios, schedule, and other details will be posted next week! Please help us tell the world!
PS – We are doubly excited to let a little secret loose: many of these bands will be tearing through Montreal for a new incarnation of Wyrd. Details soon!
Hearts!
---