Tag: shoegaze
Various
Wyrd Chill v1
Various
From the heart of Marie Claire LeBlanc Flanagan:
Maybe you are rolling alone. Shift into a low gear. Open your windows. See that hill ahead? Climb it anyway. Roll into the long coast of nothing.
Du coeur de Marie:
Peut-être que vous roulez seul. Mettre en marche basse. Ouvrez votre Windows. Vous voyez cette colline en avant? Montez de toute façon. Rouler dans la longue côte de rien.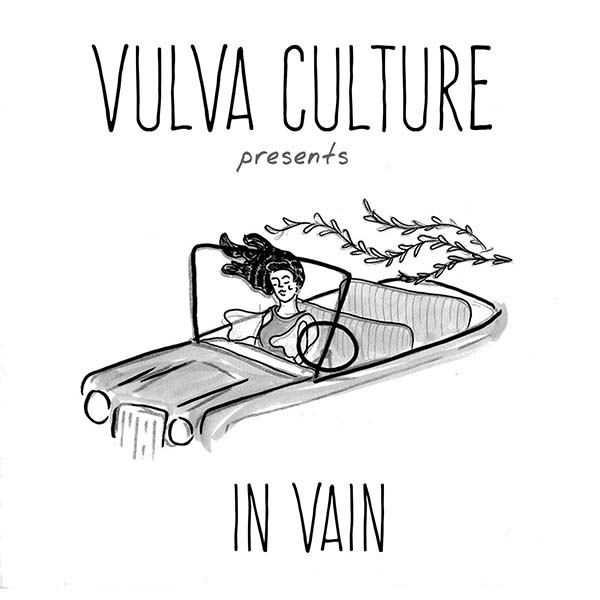 Vulva Culture
In Vain
(Self-Released)
Halifax, NS
From the academically distracted delerium of Caleb John Schriver:
Vulva Culture's In Vain syndicates the eerie, melodic, and anxious sound of Halifax's North End district. Early shoegaze and doo wop jazz meet at the Lynchian Road House in a fly-by-night covert romance.
Reverberating guitar riffs and operatic vocals ring out like rusted springs of old furniture, where reclining rhythms wear on your posture. In Vain is a safe haven for emotional deluge, an incubator of familiar comfort built by somber feelings and propelled by the beauty found in coming to terms with what ails you.
Du délire académiquement distrait de Caleb John Schriver:
(Traduit par le fredonnement anxieux de Mathieu Bédard )
In Vain de Vulva Culture regroupe les sonorités étranges, mélodieuses et anxieuses du quartier North End d'Halifax. Du shoegaze primitif et du jazz doo wop se rencontrent dans un bar routier lynchien, le temps d'une romance illicite et secrète.
Les riffs de guitare réverbérés et les chants lyriques retentissent comme les ressorts rouillés de vieux meubles, dont les rythmes inclinables usent votre posture. In Vain est un abri sécuritaire pour déluge émotionnel, un incubateur de réconfort familier construit en hébergeant des sentiments perturbés, propulsé par la beauté qu'on trouve à accepter ce qui fait mal.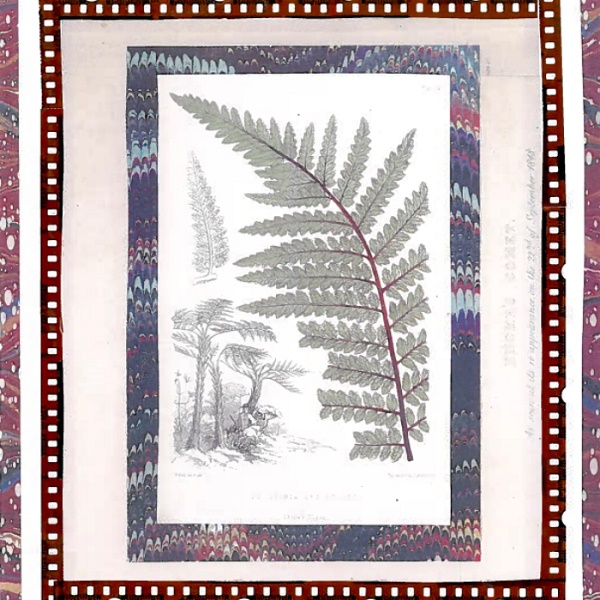 Nutrients
Drag On
(Self-Released)
Toronto, ON
From the cyborg midwife of Sam Joseph:
You have slayed the dragon! The pound of flesh is yours; this moment was a long time coming. And at this moment of sonic incandescence, goldenrod memories of a million little victories seep into your slackened psyche like an incoming torrent of liquid sunshine – warmer than the Danforth on a July evening. This is a sundown for the ages; put on your shades, open your ears, and, yes, drink in that pop. Make it last. What comes next?
De la sage-femme cyborg de Sam Joseph:
(Traduit par Jessica Grenier)
Tu as tué le dragon! Réclame ton dû : tu as attendu si longtemps pour ce moment. Cet instant de sonorité incandescente, les souvenirs d'un million de petites victoires s'infiltrant dans ton esprit détendu comme un torrent diluvien de soleil liquide – plus chaud encore que le Danforth par un soir de juillet. C'est un crépuscule millénaire : tends l'oreille, mets tes lunettes de soleil, bois un peu de boisson gazeuse… et étire le plaisir. Que faire maintenant?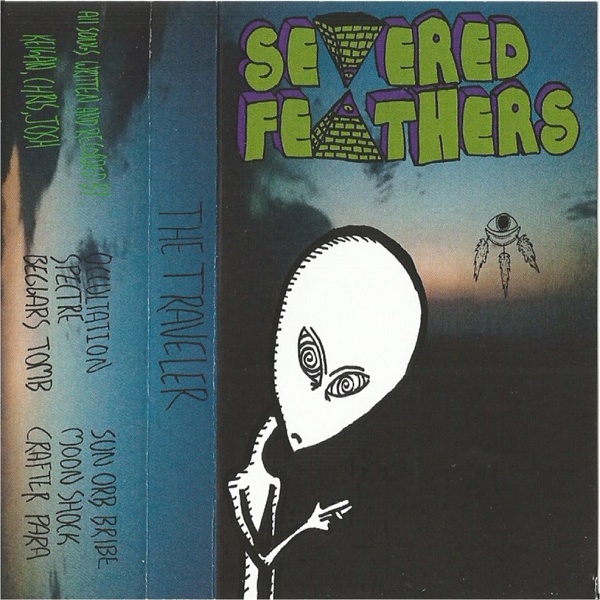 Severed Feathers
The Traveler
(Self-Released)
Peterborough, ON
From the perforated neocortex of Mark Anthony Brennan:
Chad edged the 1950 Ford Woody gingerly around the Galactic Trooper cruisers parked in orbit. His goal was the "Pie in the Sky" fast-food fly-thru. Next to him Brittany stared at her feet. "Hmm, still mourning over Kurt Cobain" he thought. "Fuck the past. Time to take grunge and rock'n'roll to the stars."
"Peace, man," said the hippie at the window, flashing the "V" sign.
"Give us two vegan burgers with gluten-free buns," said Chad. "Say, where's some good surf around here?"
"Ah, the Astral Glide is real a mind tickler. As trippy as mescaline."
"Cool."
Du néocortex perforé de Mark Anthony Brennan:
(Traduit par Sergio Calla)
Chad a manœuvré avec soins le Ford Woody de l'année 1950 autour des autos patrouilles galactiques stationnées en orbite. Son but, le rêve d'un service au vol-ant «fast-food» A côté de lui, Brittany regarda ses pieds. "Hmm, Elle fait encore le deuil de Kurt Cobain" se dit-il. "Au diable, le passé. Visons les étoiles pour le grunge et le rock 'n' roll." "Je te souhaite la paix, mon grand" a dit le hippie au kiosque en faisant signe de paix en forme de « v » avec ses doigts.
"Donne-nous deux burgers végétaliens avec du pain sans gluten" dit Chad. "Où peut-on «surfer»pas loin en passant ?"
"Ah, le « voyage astral » est une réalité qui fait chatouiller l'esprit." "Aussi euphorique que la mescaline."
"«Cool.»"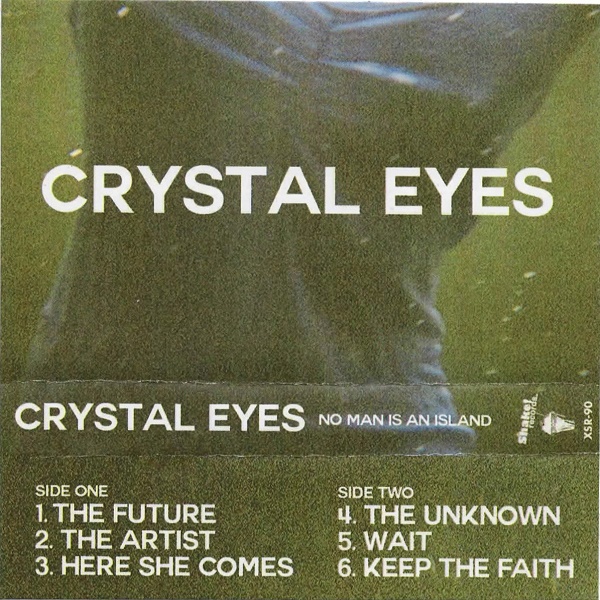 Crystal Eyes
No Man Is An Island
Calgary, AB
From the sticky note musings of Mackenzie Smedmor:
Goth kids have a romantic side. An afternoon of warm fuzzed guitar sunshine makes a great escape from the ceaseless marching of high school hallways, where you take your crush to the hillside and weave conversations into a euphonious scrapbook of everything from renaissance literature to rock'n roll.
Their sweet yet glassy eyes make you swoon and ponder just where these wonderful melodies form and where they will go. Will you ever dive to the depths of their dark sea of thought? Or will you float on this cloud of distorted ambiguity to the unknown…
Des rêveries de *Post-it* de Mackenzie Smedmor:
(Traduit par Julie Mayer)
Les jeunes gothiques ont un côté romantique. Un après-midi ensoleillé de guitare chaleureuse est l'occasion d'une escapade parfaite loin des marches incessantes dans les corridors de l'école secondaire, du genre de celles où vous emmenez votre flirt sur le versant d'une colline et tissez vos conversations en un scrapbook euphonique qui regroupe tout, de la littérature datant de la Renaissance au rock'n'roll.
Leurs yeux doux mais vitreux vous font pâmer et réfléchir aux endroits où ces merveilleuses mélodies se forment et où elles s'en iront. Plongerez-vous dans les profondeurs de leur sombre mer de pensées un jour? Ou flotterez-vous sur ce nuage d'ambiguïté distordue vers l'inconnu…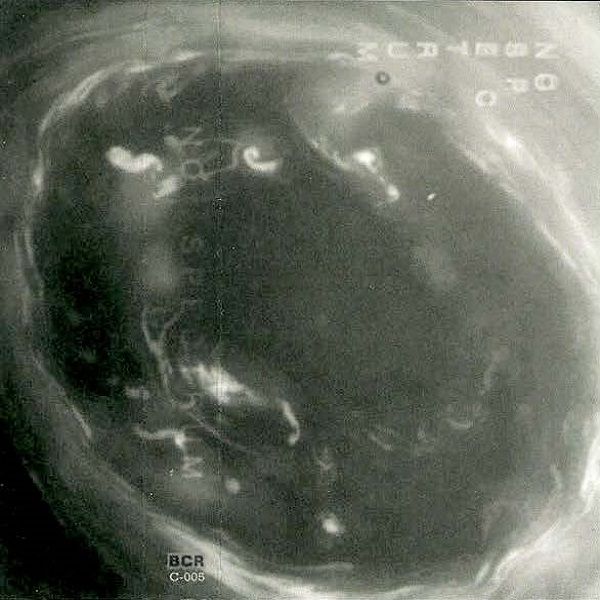 No Spectrum
No Spectrum
Kamloops,BC
From the crippling anxiety of Katie Jensen:
Like a twisting, reverberating steel wire strung between two skyscrapers, feedback loops from on high. Mangled fingers grasp the void, married to some unknown balance; estranged. The slow-motioned clawing frightens tropospheric zephyrs, skittering out of reach.
Beyond the mess of tangled, thrumming guitars, past the vertiginous dipping of your stomach, the melting point arrives.
De l'anxiété paralysante de Katie Jensen:
(Par les mots retors d'Aliké Harel)
Comme un fil de fer tordu et pris de vibrations suspendu entre deux gratte-ciel, l'accrochage acoustique fait de la haute voltige. Les doigts tailladés agrippent le néant, mariés à une sorte d'équilibre inconnu; à l'abandon. Les coups de griffe ralentis effraient les zéphyrs troposphériques, virevoltant hors de portée.
Par-delà les guitares enchevêtrées, après la chute vertigineuse et la peur au ventre, le point de liquéfaction est proche.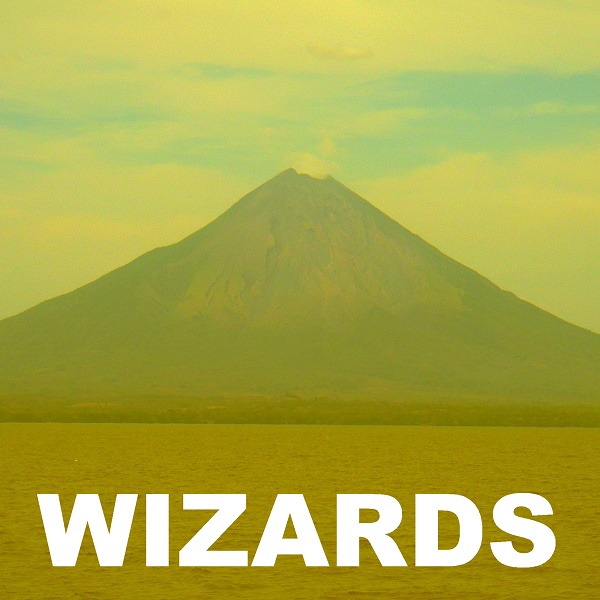 Wizards
SDRAZIW
Saskatoon, SK
The White Magic of Trevor Angst:
Bending out a few solo notes harder than any twelve year old ever could with his mountain bike's kickstand, Wizards croon immensely gothic. The guitar will meow and wisp dreamscapes. By the near end, Wizards will dispel your last impressions of that beauty.
SDRAZIW is a documented piece of Wizard's experimentation in action. Drifting away from the surf and shores of their EP and pulling towards the psych and ambient taproot, Wizards drop a collection of songs that stand individual, non adherent, riotous.
De la Magie Blanche de Trevor Angst:
(Traduit par l'hémisphère de Diane Beaupré)
En extirpant des notes plus tonitruantes qu'un enfant de douze arrive à le faire avec la béquille de son vélo de montagne, Wizards sonne gothique. La guitare miaulera et vous transportera aux pays des songes. Vers la fin, Wizards dissipera les dernières impressions de cette beauté.
SDRAZIW est la trace laissée par Wizard en pleine expérimentation. S'éloignant du surf et des rivages de leur EP et s'approchant des racines du rock psychédélique, Wizards nous offre une collection de chansons uniques et planantes.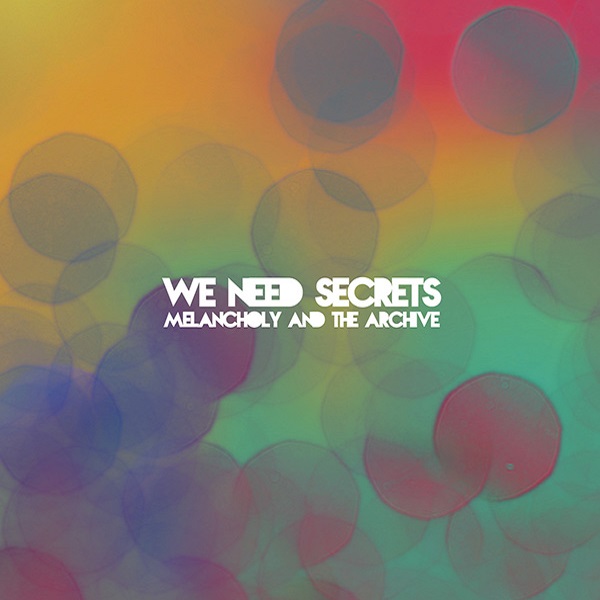 We Need Secrets
Melancholy and the Archive
Halifax, NS
From the Cold Clutches of Kelly MacNeil:
The archives are brimming, teeming with the lessons from antiquity. We ask, is this still us? Birth Was The Death Of Him, Let Me In is etched in the deadwax with a tumultuously steady hand. Melancholy and the Archive possesses that same hand and with it pushes and pulls sonic elasticity near the brink of pure chaos. We Need Secrets must have touched many conifer trees. A hand covered in sap is slowly withdrawn, and causes a moment of suspension, an inkling of harmony. The goo holds the flesh and the bark together, if you possess that unshakably steady hand.
Des poignes froides de Kelly MacNeil:
(Du retour d'entre les morts de Nicolas Coutlée)
Les archives débordent, elles grouillent des leçons de l'Antiquité. Mais est-ce bien nous encore? Sur le sillon de départ, gravé d'une main sûre dans le tumulte, on peut lire Birth Was The Death Of Him, Let Me In (la naissance fut sa mort, laissez-moi entrer). De cette même main, Melancholy and the Archive repousse et étire l'élasticité sonique jusqu'au bord du chaos pur. We Need Secrets s'est probablement frotté à de nombreux conifères. Une main enduite de sève se retire lentement, créant un moment de suspens, un soupçon d'harmonie. La glu retient ensemble l'arbre et l'écorce, si votre main est aussi sûre et inébranlable.
We Need Secrets – Months Like Years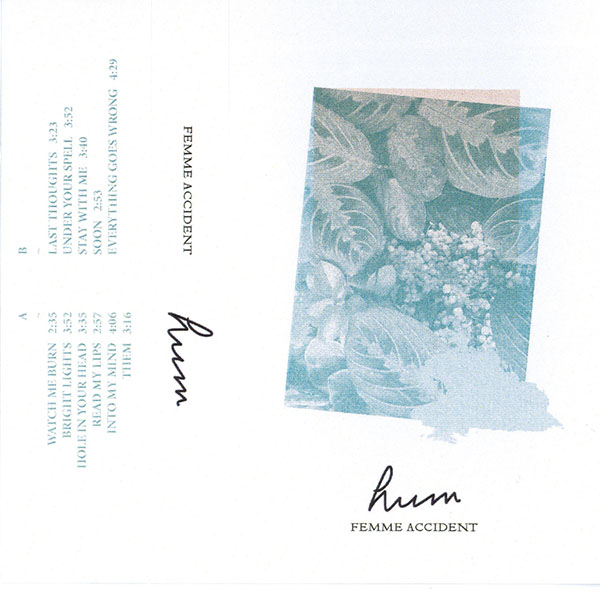 Femme Accident
Hum
Montréal, QC
From the attentive and bloody ears of Simon Provencher:
This Montreal trio Femme Accident plunges us into a strange momentum, giving us a desire to loosely watch kilometers pass from the window of a train, a bus, the subway. The density of the guitar chords, taken from a learned mix of chorus and distortion, seems to be a stumbling, out-of-breath dream, clarified only by a soft voice and the precision of drums. We discover with this band a familiar musical moment; a sensual, welcoming world, cloaked in magnanimous softness and disconcerting confused melodies and voices.
We are invited to observe, to appreciate a small jewel of serenity—an emotional storm calmly expressing itself in the streets of Montreal.
Des oreilles attentives et sanglantes de Simon Provencher:
Le trio montréalais Femme Accident nous plonge dans une étrange inertie, nous donne des envies de regarder lâchement les kilomètres passer à bord d'un train, d'un autobus ou d'un métro. La densité des accords de guitare, tirée d'un savant mélange de chorus et distorsion, semble être une un rêve haletant, titubant, éclairci seulement par une douce voix, et supporté par la précision d'une batterie posée. On découvre avec eux un moment musical familiar, un monde sensuel, chaleureux, enrobé de la douceur magnanime et déconcertante des voix et des mélodies confuses.
On est comme invités à observer, à apprécier un petit bijou de sérénité, une tempête émotionnelle s'expriment calmement dans les rues de Montréal.

Femme Accident – Hole in Your Head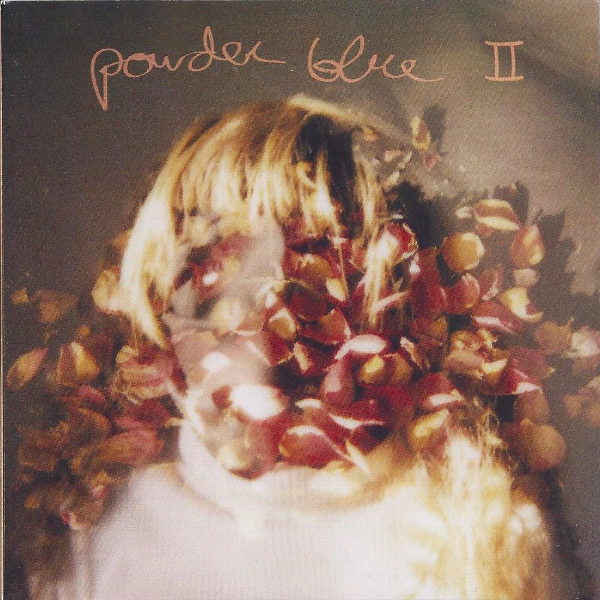 Powder Blue
II
Saskatoon, SK
From the waking life of Matthew Blenkarn:
Saskatoon psych–shoegazers Powder Blue patch listeners into a cryogenic dreamscape. Drums undergird shifting sonics with steady patterns that evoke a comforting stasis. Repeated lyrics and melodies float with found sound. Old memories slowly soak through your subconscious. Neurons fire again, as if awakening after a long coma. Powder Blue's second release feels like a lucid dream, but certainly won't induce sleep.
De la vie éveillée de Matthew Blenkarn:
(Traduit par Joel Mak)
De la vie éveillée de Matthew Blenkarn: Le groupe psych–shoegaze Powder Blue de Saskatoon plonge les auditeurs et auditrices dans un paysage onirique cryogénique. Les ondes sonores éphémères sont soutenues par le rythme stable et régulier de la batterie, évoquant ainsi un état d'inertie réconfortant. Des paroles et mélodies répétées flottent avec un son néanmoins solide. De vieux souvenirs traversent le tissu de ton subconscient. Des neurones se libèrent de nouveau, comme en s'éveillant d'un long coma. Le deuxième album de Powder Blue a l'air d'un rêve lucide, mais il ne vous fera certainement pas dormir.

Powder Blue – Sunfire Drug Haus
---