Tag: seth smith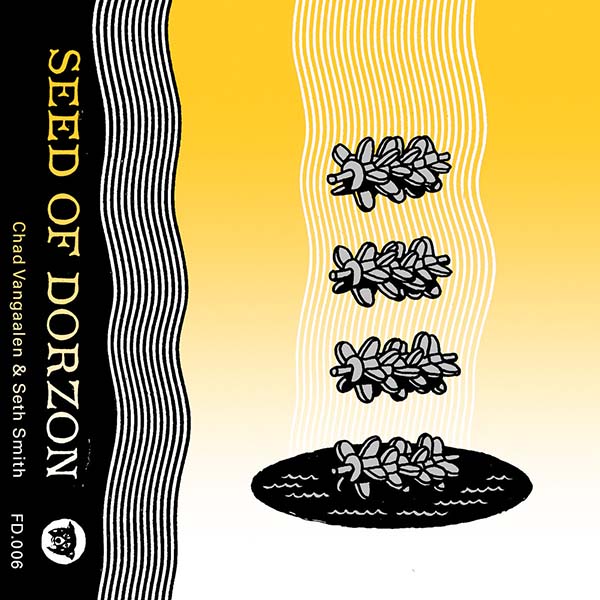 Chad VanGaalen & Seth Smith
Seed of Dorzon
(fundog)
Calgary, AB // Halifax, NS
From the Dusty Mind of Bobby Andrews:
Furious tones and manic cerebral vibrations from Chad Vangaalen and Seth Smith, Seeds of Dorzon is a two-part narrative leaving the listener breathless. Stretching beats across a vast landscape created within the ear, the listener ruminates on the conflict within. Cranked vibrations met with an expert level of grace, Seed of Dorzon erupts the emotional core of being, blossoming the imagination.
De l'esprit poussiéreux de Bobby Andrews:
(Traduit par Lanstratoran Mes!)
Avec des tons furieux et des vibrations cérébrales animées, Seeds of Dorzon, de Chad Vangaalen et Seth Smith est récité en deux parties qui coupent le souffle. Avec des pulsations qui s'allongent à travers un paysage créé par notre écoute, l'auditeur rumine sur le conflit intérieur. Des vibrations montées sont accueillies avec un niveau de grâce élevée. Ce disque fait jaillir le noyau émotionnel de l'âme, permettant l'épanouissement de l'imagination.
Chad VanGaalen & Seth Smith – Part I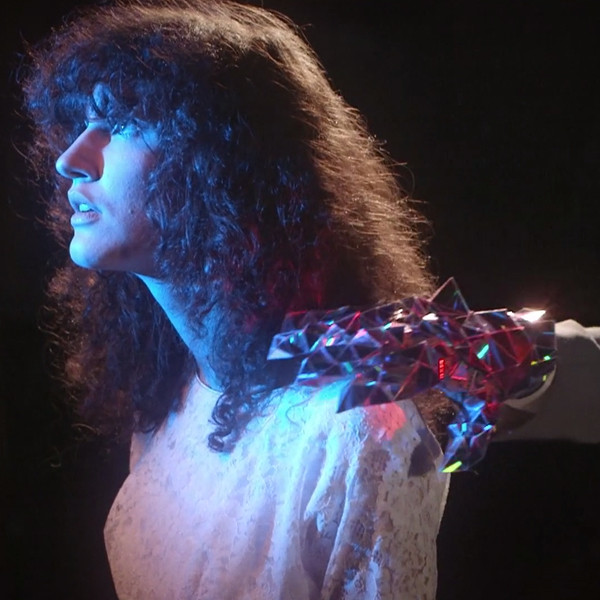 Monomyth
"Patsy"
(Directed by: Seth Smith)
Halifax, NS
From the feline fancy of Alanna Yaraskavitch:
Uncle Wayne said you didn't have to dance, but that won't calm yr bobbing head. Directed by Dog Day's Seth Smith, "Patsy" is four minutes of sickly pastels and sedated smiles, proving that the one you love will always hurt you. Sweep up the shards, the cat must slink on.
Des fantaisies félines d'Alanna Yaraskavitch:
(Traduit par Andréanne Dion)
Uncle Wayne a dit que vous n'aviez pas à danser, mais ça n'empêche pas votre tête de se balancer. Dirigé par Seth Smith de Dog Day, « Patsy », c'est quatre minutes de pastels maladifs et de sourires sous sédatif qui prouvent que ceux que vous aimez finiront toujours par vous blesser. Balayez les éclats de verre, le chat doit avancer.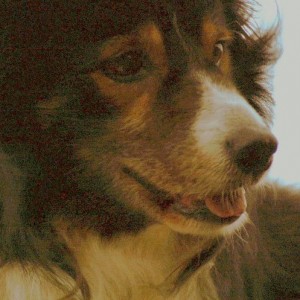 Dog Day
"In Another Life"
(Directed by Seth Smith)
Halifax, NS
From the surreal feel of Christina Bell:
Seth and Nancy's particularly adventurous, superstar pup Woofy is front and centre in this cute dog video made for "In Another Life." The roaming rock 'n' roll track is fresh off their 2013 album Fade Out. Acid aesthetics give the majestic landscape in the video a certain surreal feel. The visuals lend themselves to a hypnagogic atmosphere that is typical of director Seth Smith. The melancholic rock riffs and longing vocals play perfectly with entrancing imagery resulting in a complete dream drenched package.
De la sensation surréaliste de Christina Bell:
(Traduit par les rêves acides de Catherine Gaucher)
Woofy, le chien particulièrement aventureux de Seth et Nancy, est la vedette de ce vidéo de chien mignon tourné pour « In Another Life ». Cette chanson de rock 'n' roll déferlant est fraîchement tirée de leur album Fade Out, paru en 2013. L'esthétique acide du vidéo donne au paysage majestueux une certaine touche surréaliste. L'imagerie se prête à une atmosphère hypnagogique, typique du réalisateur Seth Smith. Ces images envoûtantes s'agencent parfaitement avec les riffs de rock mélancolique et les chants nostalgiques, le résultat étant tout entier imbibé de rêve.
Seth Smith
Lowlife OST
(Fundog)
Halifax, NS
From the anti-melodies of Christina Bell:
This psychotropic cassette complements the cinematic experience that is Seth Smith's same-titled, equally hazy, DIY-style film Lowlife. The soundtrack is an extension of some of Smith's previous allusions to noisy experimentation with the prominent rumble of a blisteringly solemn tuba. Severed guitar twangs and aluminum effects ripple and crash over (mostly) marine-themed songs, oozing between a vividly dark musicality and murkily minimalistic anti-melodies. Relish in the slug-licking haze.
Des antimélodies de Christina Bell:
(Traduit par la trame sonore de Julie Forget)
Cette cassette psychotrope complémente l'expérience cinématographique que propose le film bricolé du même nom et tout aussi trouble Lowlife de Seth Smith. La trame sonore est une extension de certaines allusions antérieures de Smith à l'expérimentation bruyante moyennant le célèbre grondement d'un tuba solennellement foudroyant. Des sons tranchés de corde pincée de guitare et des effets d'aluminium se propagent (pour la plupart) parmi des chansons à thème marin, glissant entre une musicalité sombre avec éclat et des antimélodies d'un minimalisme obscur. Prenez grand plaisir au brouillard léchant les limaces.
[yframe url='http://www.youtube.com/watch?v=KDgSgKL7yws']

We're proud to ring in 2012 with straynge tidings lurking in the Nova Scotian sticks. The warped minds behind
Dog Day
/
YORODEO
and
DIVORCE
/
Obey Convention
have been toiling in the muck for the last two years to create a full-length mudsploitation flick that will finally see the light of day in 2012.
Lowlife
is a shiver-inducing, psychotropic surrealist drama filmed in stark b&w, and featuring a range of heavies from the Halifax music / art
subterrain
. Befittingly, the soundtrack is a phantasmagoric blend of self-described "squelch and screech from a bunch of
our favourite experimenters
", Seth's improvised tuba-drone and lusty narration from his German father-in-law, Ogi. Weird Canada is honoured and overjoyed to present the trailer's world premiere.
For a full Q&A with Seth Smith and Darcy Spidle, please click here.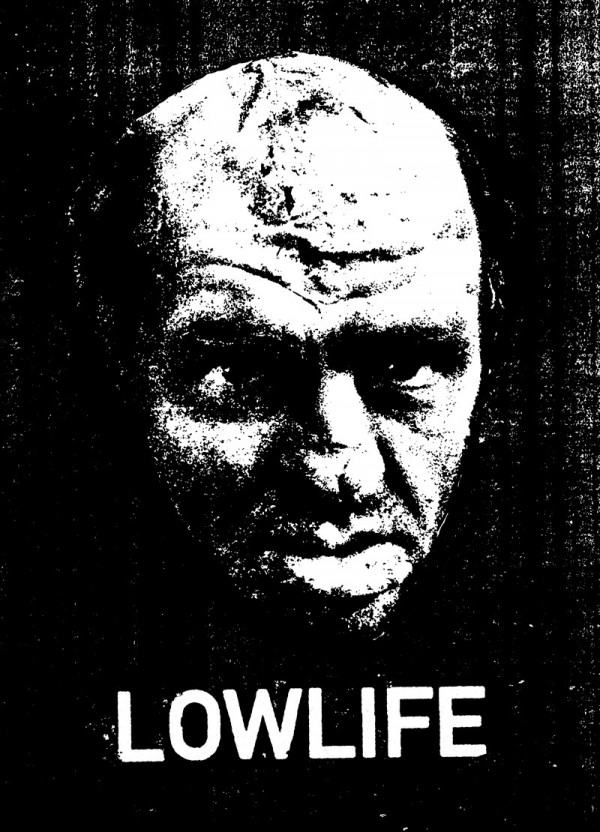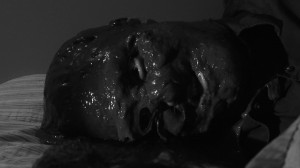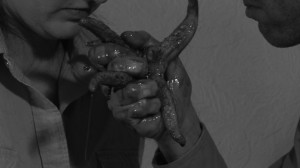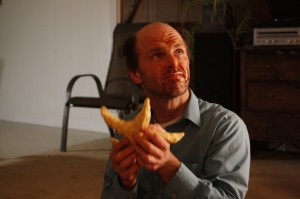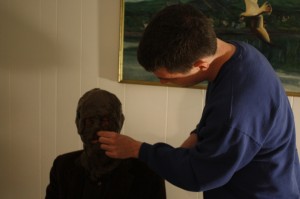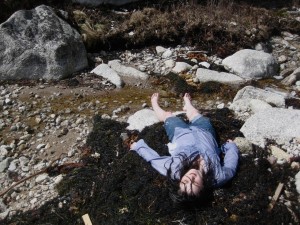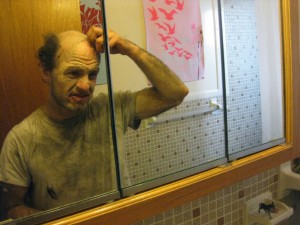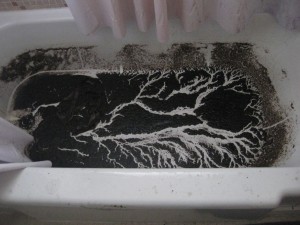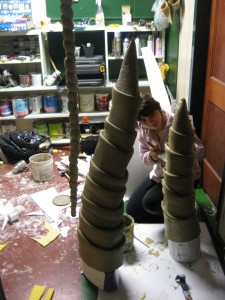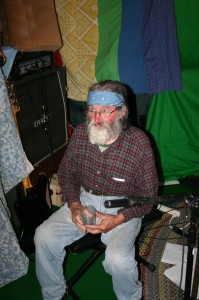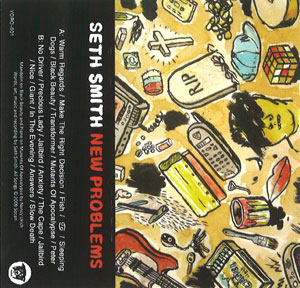 Seth Smith
New Problems
(Yo Rodeo)
Halifax, NS
From the reducible logic of James Goddard:
Gottlob Frege committed his life to one problem: demonstrating that mathematics is reducible to logic. With New Problems Seth Smith, takes a break from dealing with his regular problem to tackle some amazing new ones. The album creates its own geometric space, a slowly unfolding shape built of tape-hiss, song fragments, actual songs and found sound. The warm strum of the guitar, the unfaithful percussive notes, and the other near constant noises consume the listener like Notes From The Underground or Dreamies. In one particularly evocative moment Smith presents us with a crescendoing series of voice-mail messages. Ultimately, Frege died without finding the solution to his problem. Smith, on the other hand, appears to have discovered a fruitful new direction for exploration.
De la logique réductible de James Goddard: (Traduit par l'espace géométrique de Maya Keshav)
Gottlob Frege a consacré sa vie à un problème: démontrer que la mathématique est réductible à la logique. Avec New Problems, Seth Smith fait une pause de s'occuper de son problème habituel pour s'attaquer aux quelques nouveaux problèmes qui sont merveilleux. L'album crée son propre espace géométrique, une forme lentement déployant construite de sifflements de cassette, de fragments de chansons, de vraies chansons et de son trouvé. Le grattage chaleureux de la guitare, les notes infidèles de percussion, et les autres sons presque incessants dévorent l'auditeur comme Notes From The Underground ou Dreamies. Pour un moment particulièrement émouvant, Smith nous présente un flot crescendo de messagerie vocale. Au bout du compte, Frege est mort sans avoir trouvé la solution à son problème. Smith, par contre, a découvert clairement une nouvelle direction féconde pour l'exploration.
---