Tag: self released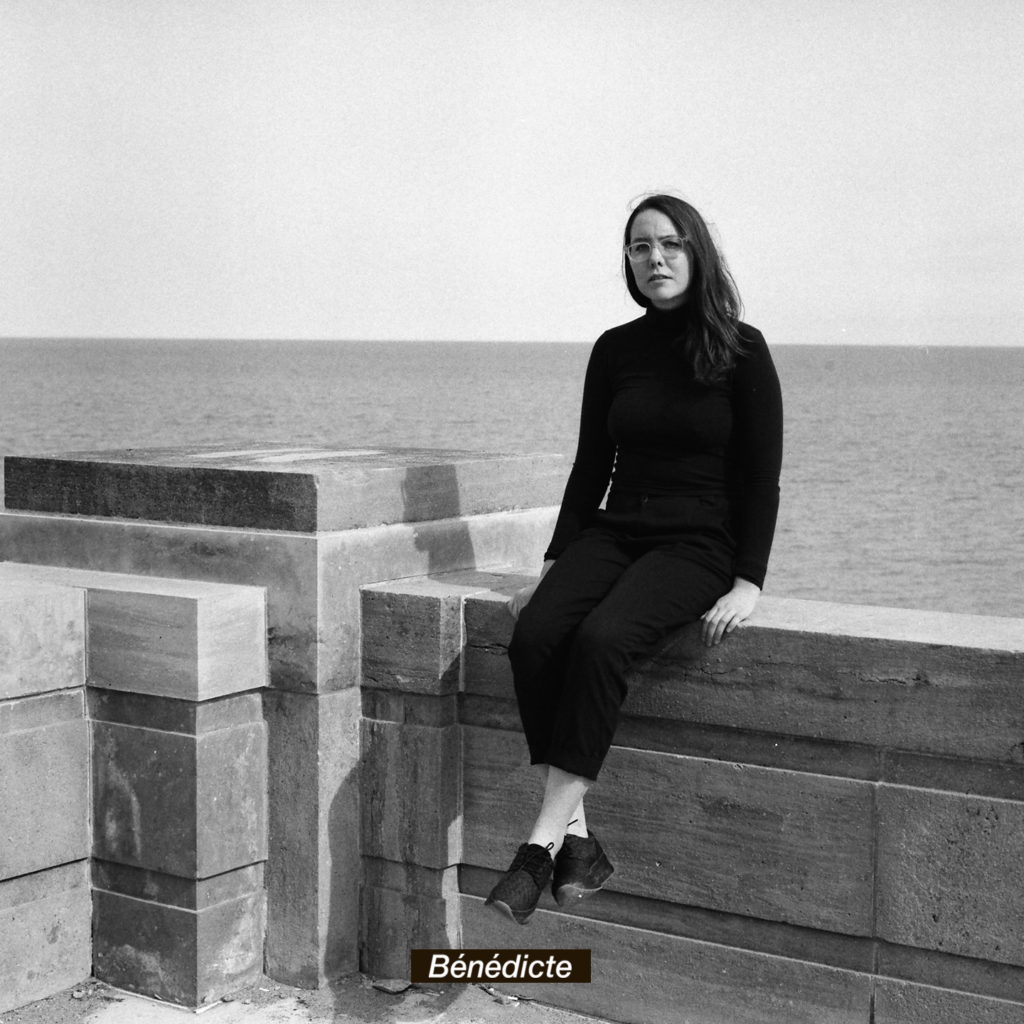 Bénédicte
Bénédicte
(Self-Released)
Toronto, ON
From the Famicon of Aaron Levin:
It's 1993 and your parents just got divorced. You don't really understand why because your entire life is Nintendo and there's no such thing as "divorce lawyers" in Bubble Bobble. But you persevere. Alone. Drifting. The universe is so big you just swim from planet to planet. You jam with some aliens on Mars before napping in the tidal overtures of Jupiter's gravity waves. It's 10,000 years before you realize you're being watched. Every move, thought, and frequency is permeated by The Watcher. The eyes. The gaze. The warrant-less destruction of private sanctity. It's arresting. It's jarring. You hate it. You want out. But how? You are the universe. Your death is the death of everything, all things, even the watcher itself. ¿ƃuᴉɥʇʎuɐ uǝʌǝ sᴉ ʇɐɥʍ ¿puǝ sƃuos ʇǝᴉnb ǝɥʇ op ǝɹǝɥʍ
Bénédicte's new EP, produced/performed entirely by Maxime Gordon, will be released on the 8th of September, grip it at their SoundCloud here.
Du Famicon d'Aaron Levin:
(Traduit par le Bubble Bobble d'Odile Leclerc)
C'est 1993 et tes parents viennent juste de divorcés. Tu ne comprends pas vraiment pourquoi parce que ta vie entière est le Nintendo et qu'il n'y a pas de chose comme des « avocats de divorce » dans Bubble Bobble. Mais tu persévères. Seul. Dérivant. L'univers est tellement grand que tu nages simplement de planète en planète. Tu jam avec des extraterrestres sur Mars avant de faire une sieste dans le raz-de-marée des ouvertures de la gravité de Jupiter. Ça prend 10 000 ans avant que tu réalises que tu es surveillé. Chaque mouvement, pensée et fréquence est filtré par les Observateurs. Les yeux. Le regard. La destruction sans garantie de la sainteté privée. C'est frappant. C'est choquant. Tu détestes ça. Tu veux t'en aller, mais comment? Tu es l'univers. Ta mort est la mort de tout, de toutes les choses, même des l'observateur lui-même. ¿ɐç ʇnoʇ uoçɐɟ ǝʇnoʇ ǝp ʇsǝ'ɔ ǝnb ǝɔ-ʇsǝ'no ¿sǝllǝ-ʇuǝssᴉuᴉɟ sǝsnǝᴉɔuǝlᴉs suosuɐɥɔ sǝl ùo
Le nouvel EP de Bénédicte, produit/réalisé entièrement par Maxime Gordon, sera publié le 8 Septembre, la saisir à leur SoundCloud ici.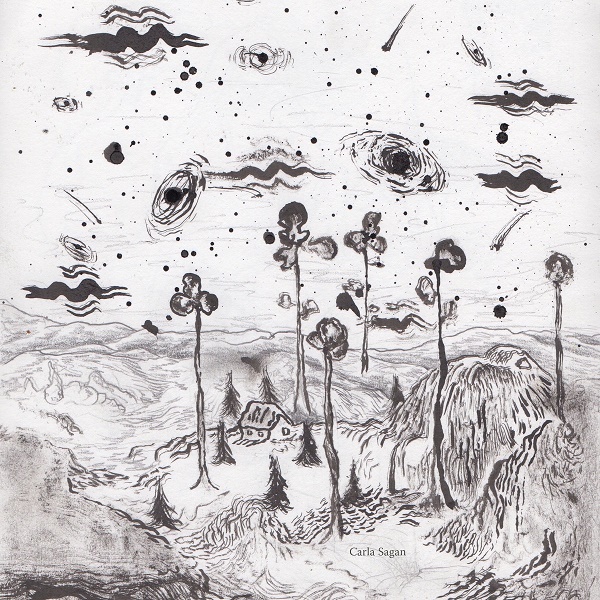 Carla Sagan
Observer Bias
(Self-Released)
Montreal, QC
From the of Local Dimension of Laura Donohue:
Predictably, another cosmic-Rorshach test is passed with flying colours. The Cosmos Update notes that there have been fewer sightings of UFOs and more stories of abductions. Good. Star-gazing on a sticky summer evening, we draw straws to decide who will try to convince the pilot to stop along the way and pick up all remaining pals. As long as we have each other we'll do well on Mars. We'll teach them frisbee.
De la dimension locale de Laura Donohue:
(De la soirée d'été collante d' Odile Leclerc)
Prévisiblement, un autre test de cosmique-Rorshach est passé haut la main. La Mise à jour du Cosmos constate qu'il y avait moins d'apparitions d'ovnis et plus d'histoires d'enlèvement. Bien. Regardant les étoiles par une soirée collante d'été, nous tirons à la courte paille pour décider qui va essayer de convaincre le pilote d'arrêter sur le chemin et de ramasser tous les amis restants. Pourvu que nous nous avons l'un l'autre, nous allons bien réussir sur Mars. Nous allons leur enseigner le frisbee.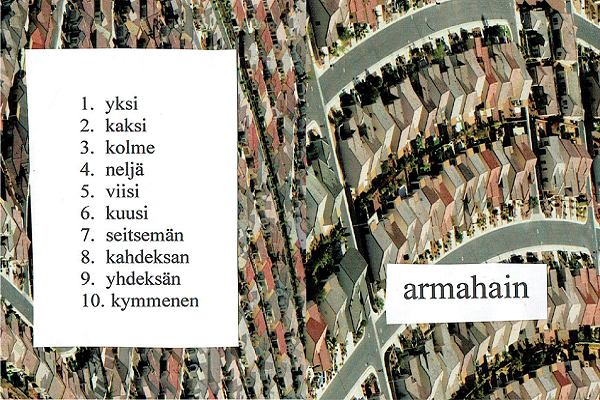 armahain
being human
(Self-Released)
St. John's, NFLD
From the endless refreshing of Joel Thibert:
You've been lying in bed a lot lately, putting it all off and endlessly refreshing. You spend time in the backseats of cars at night and your friends talk without you up front. Someone you haven't seen in a long time says something achingly, sincerely kind about you. You can't remember the last time you blushed like this. If there are synths, they are shifting glaciers. If there are drums, they are stuttering teenagers. If you go walk alone it's all better and worse at the same time. "I'm doing well; things are going great."
Tomorrow is the day you will wake up and be productive, you swear.
Du rafraîchissement sans fin de Joel Thibert:
(Traduit par les glaciers bougeant d'Odile Leclerc)
Tu t'allonges beaucoup sur ton lit dernièrement, fermant tout et restant frais. Tu passes du temps sur la banquette arrière des voitures la nuit et tes amis parlent sans toi à l'avant. Quelqu'un que tu n'as pas vu depuis longtemps dit quelque chose de douloureusement, sincèrement gentil à propos de toi. Tu ne peux pas te rappeler de la dernière fois que tu as rougie ainsi. S'il y a des synthétiseurs, ils sont des glaciers qui bougent. S'il y a des batteries, ils sont des adolescents qui bégayent. Si tu vas marcher seul, tout est mieux et pire à la fois. « Je m'en sors bien; les choses vont bien. »
Demain c'est le jour où tu vas te réveiller et être productif, tu le jures.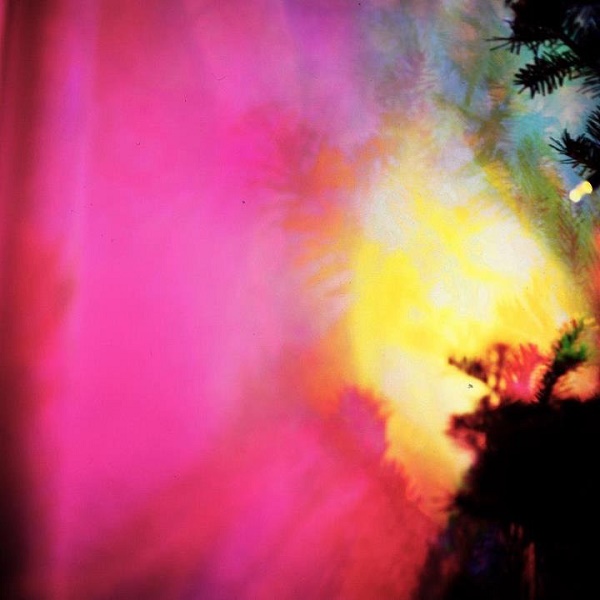 Seri Oko
Seri Oko
(Self-Released)
Montreal, QC
From the criminally soft hands of Simon Petley:
Since the dawn of electric light we have deliberated wildly about what may lurk in freshly rendered darkness, the space ransacked of radiation by the flick of a switch. This narrative replays in the basements and attics of the city's industrial graveyards, when the house lights go down and phantasm reigns. Upon this shade Seri Oko casts their billowing proclamation: sending it sinuating with layers of feedback to the darkest reaches of the room. Gutted, we surface, with visions of silky rapture thwarted by metallic hum.
From the criminally soft hands of Simon Petley:
(Traduit par l'extase soyeuse d'Odile Leclerc)
Depuis l'aube de la lumière électrique nous avons réfléchi furieusement à ce qui peut rôder dans l'obscurité fraîchement retournée, l'espace ravagée de radiation par l'effleurement d'un interrupteur. Cette narration rejoue dans les sous-sols et les greniers des cimetières de villes industrielles quand les lumières de la maison s'éteignent et le fantasme règne. Sur ce ton, Seri Oko jette leur proclamation gonflante, l'envoyant sinuer avec des couches de réactions dans les confins les plus noirs de la pièce. Estomaqués, nous faisons surface avec des visions d'extases soyeuses déformées par un fredonnement métallique.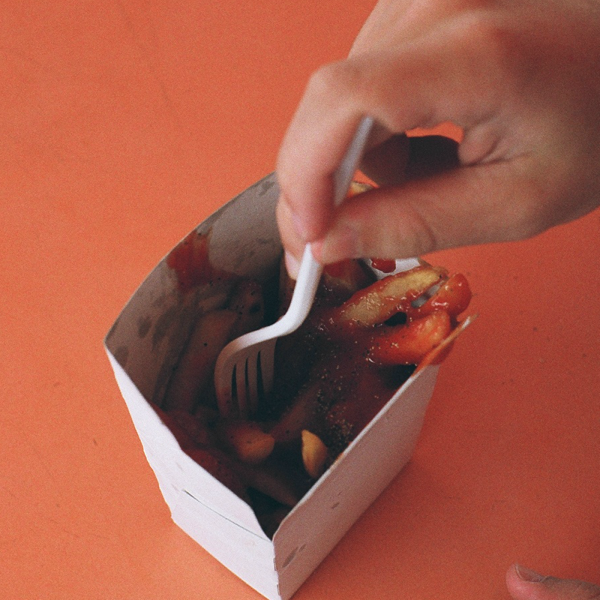 LA ROSE
lean period
(Self-Released)
Toronto, ON
From the scraped knees of Joshua Robinson:
Bedroom sophistry unfurls late-night curlicues, its lo-fi heartache screaming synthesized apologies that bounce off walls to rest, at long last, in the deepening emptiness of the space between weary ears. A catalogue of downtrodden pop-plunderphonics that bleed soft-spoken requiem; these entries are retreating voices and cigarette smoke, turning bright and polished daydreamed lovery into pale, ghostly, mournful parables. Intoned sepia dreams; clouded glasses and knees scraped against sharp pavement. The answer to the echoes that dance upon an upside down stage eyes hooked to the shadows that move across quiet ceilings.
Des genoux râpés de Joshua Robinson:
(Traduit par les roucoulades douces de Maya Keshav)
Le sophisme d'alcôve déroule des enjolivures nocturnes, pendant que son chagrin lo-fi hurle des excuses synthétisées qui rebondissent sur les murs jusqu'à ce qu'elles se reposent, enfin, dans le vide de plus en plus grand entre des oreilles fatiguées. Un catalogue des pop-plunderphonics opprimés qui dispersent le requiem doux; ces entrées sont des voix en retraite et de la fumée de cigarette qui transforment les roucoulades rêvées brillantes et bien polies en paraboles pâles, spectrales, et funèbres. Les rêves sépia entonnés; la buée sur les lunettes et les genoux égratinés par la chaussée rugueuse. La réponse aux échos qui dansent sur une scène à l'envers, les yeux rivés aux ombres qui se déplacent sur les plafonds silencieux.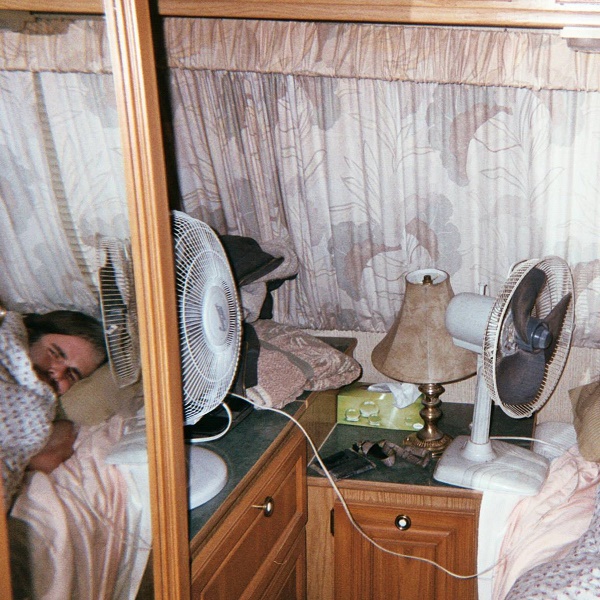 aaronke
backlight on this tablet is starting to hurt my eyes :/
(Self-Released)
Charlottetown, PEI
From the multi-dimensional resonance of Simon Petley:
You shiver from shoulder to hip as the smell of molten rubber seeping up from the tarmac mingles with memories of seawater blasting down your throat. Soon you'll have left, with a tangle of severed emotional tendrils in your wake.
You defy the course of the Trans Canada and rendezvous with solid ground five hours and five provinces later. The scene you left behind morphs beyond your field of vision.
You're left with patchwork: a zine in the mail or a 140 character morsel delineate your narrow lense. A weak connection distills these depictions down to a pixelated array, or else a single frozen frame. But the visage that remains in gleaming high fidelity assures you that this country's grand expanse isn't grand enough to keep swelling hearts from colliding. You'll be back.
De la résonance multidimensionnelle de Simon Petley:
(Traduit par le caoutchouc fondu de Maya Keshav)
Tu frissonnes de l'épaule à la hanche quand l'odeur de caoutchouc fondu qui s'infiltre du tarmac se mélange aux souvenirs de l'eau de mer qui coule dans ta gorge. Bientôt ,tu seras partie,, avec un enchevêtrement des vrilles coupées d'émotions dans ton sillage.
Tu défies le cours de la Trans Canada et te retrouves avec la terre ferme cinq heures et cinq provinces plus tard. Les paysages que tu as laissés derrière toi disparaissent au-delà de ton champ de vision.
Il ne te reste qu'une mosaïque : un zine dans le courrier ou un morceau de 140 caractères qui délimite ton angle étroit. Une mauvaise connexion distille ces représentations jusqu'à un étalage des pixels, ou sinon un seul arrêt sur image. Mais le visage qui reste en haute fidélité étincelante t'assure que la vaste étendue de ce pays n'est pas assez vaste pour empêcher les coeurs qui se gonflent d'entrer en collision. Tu reviendras.
aaronke – backlight on this tablet is starting to hurt my eyes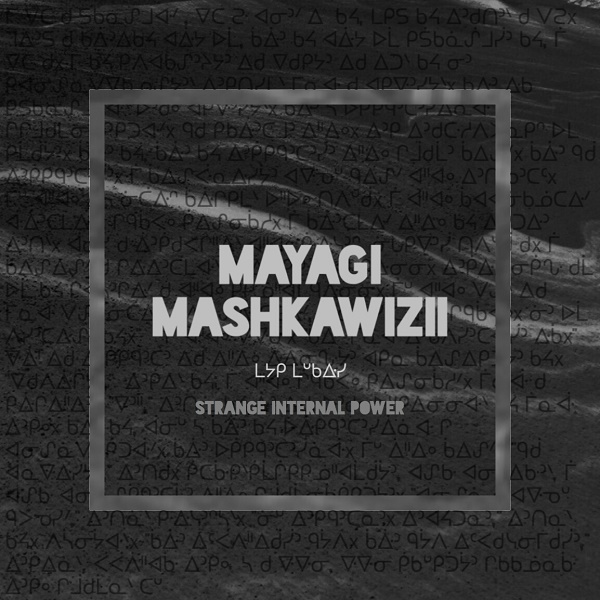 Ziibiwan
Mayagi Mashkawizii
(Self-Released)
Toronto, ON
From the unmuted spirit of Christina Bell:
Motion maker Ziibiwan crafts a private nostalgia that is deeply independent of genre, unmarried to any single narrative. Mayagi Mashkawizii walks you to the edge, where you can decide whether to clear your mind or consider the sum of everything you've ever done. Soothing melodies collaborate with glitchy beats in an elongated praise of momentum. Motion. Mayagi Mashkawizii is an audible testimony to the theory that humankind's prime mover must have had a sound.
Par l'esprit non-assourdi de Christina Bell:
(Traduit par les grandes questions d' Émily Traichel)
Créateur de mouvement, Ziibiwan élabore une nostalgie privée qui est profondément indépendante de genre, non mariée à aucune unique structure narrative. Mayagi Mashkawizii nous mène jusqu'au bord, où l'on peut choisir de se dégager l'esprit ou de considérer la somme de tout ce que nous avions vécu jusqu'ici. Des mélodies apaisantes collaborent avec des rythmes distorsionnés en une louange prolongée de momentum. Mouvement. Mayagi Mashkawizii est un témoignage audible à la théorie qui constate que le principal moteur de l'humanité doit avoir eût un son.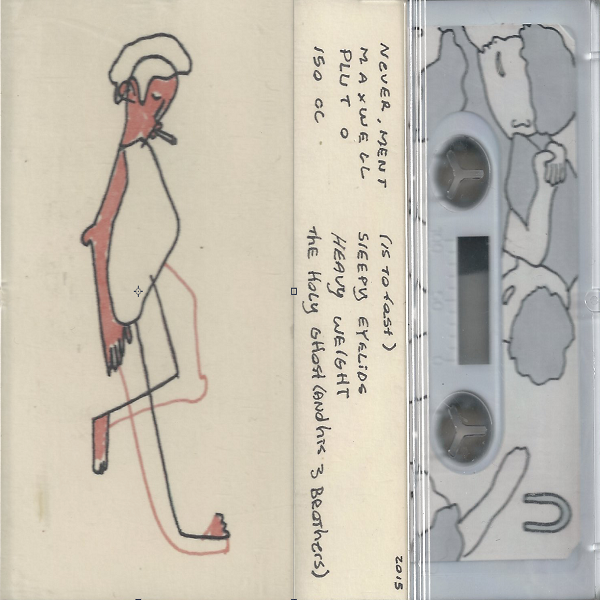 Fish Food
For Mortimer
(Self-Released)
London, ON
From the slack jaw of Rachel Bellone:
Small town Southwestern Ontario is a place with time to kill between house shows. Fish Food fills up the time by mashing hands against instruments and writing lyrics for a brother, a partner, a friend, and even the mean drunk guy, while having big big plans in a small small pond. For Mortimer is homespun and hard hitting, like the smell of cookies in your childhood home which you gobbled for granted. When creativity in this age hits fast and slick, Fish Food reminds us there's still time for new friends, handmade cassettes, and songs with throwback indie vibes and topical beats.
De la mâchoire détendue de Rachel Bellone:
(Traduit par Julie Mayer)
Le sud-ouest de l'Ontario est une petite ville où il y a du temps à tuer entre les spectacles faits main. Fish Food remplit ces temps morts en frappant ses mains contre des instruments de musique et en écrivant des paroles de chansons pour un frère, un partenaire, un ami et même le méchant type saoul, tout en ayant de grands, grands plans dans un petit, petit étang. For Mortimer est fait maison et percutant tout comme l'odeur des biscuits que vous engloutissiez pour acquis quand vous étiez petits. Malgré cette ère dans laquelle la créativité ne fait que passer, Fish Food nous rappelle qu'il est encore temps de se consacrer aux nouvelles amitiés, aux cassettes artisanales, aux rythmes tropicaux ainsi qu'aux chansons composées d'ondes indie qui retournent aux sources.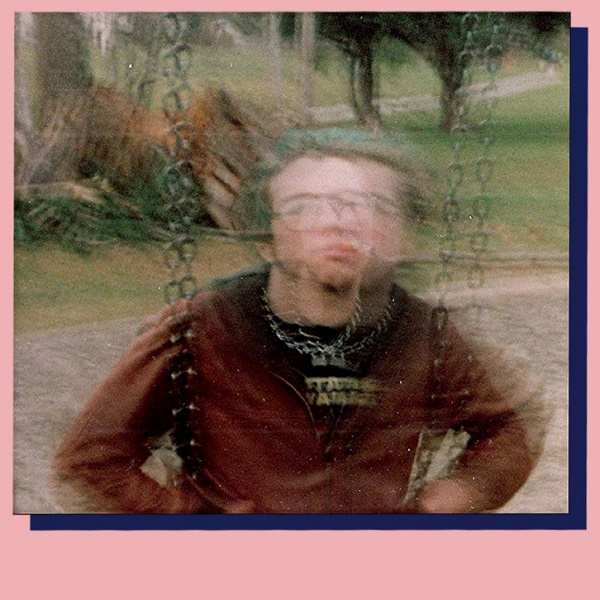 Milk
Late Bloomer
(Self-Released)
Vancouver, BC
From the summer soul of Steph Kvellestad:
Milk's self-released EP packs grunge, weirdo rock, and surf into 6 tracks, conjuring early summer barbeques that become late night adventures under the stars. The soft, almost beachy guitar chords are reminiscent of long days spent listening to waves at the beach while the lyrics are like sand: they stay with you for ages after you've left the shore. It's the soundtrack to the summer you'll remember forever with songs you'll never forget.
De l'âme estivale de Steph Kvellestad:
(Traduit par les doigts prolifiques de Julie Mayer)
Le maxi autoproduit de Milk case du grunge, du rock zarbi et du surf dans 6 morceaux. Il rappelle ainsi les barbecues estivaux précoces qui, tard en soirée, se prolongent en aventures sous les étoiles. Évocateurs de la plage, les doux accords de guitare sont empreints du souvenir des longues journées passées à écouter les vagues. Les paroles sont, quant à elles, comme le sable : elles restent avec vous un temps fou après avoir quitté le rivage. C'est la trame sonore de l'été dont vous vous souviendrez toujours grâce à des chansons que vous n'oublierez jamais.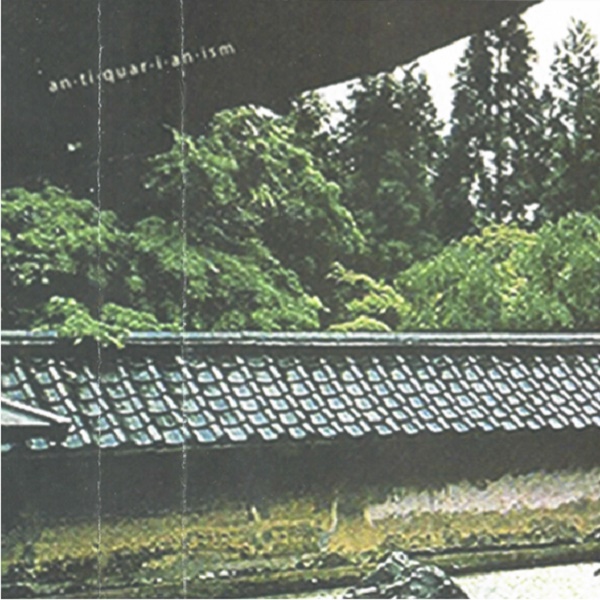 Spliff Jacksun
an·ti·quar·i·an·ism
(Self-Released)
Montreal, QC
From the screen burn of Cory Lefebvre:
Feel the click. Hear the magnetic sigh. Stare into a wave of static. A colour palette previously unknown emerges from a degraded tropical scale of tones. The long forgotten remnants of a screen burn stare back at you. Distorted by a sea of dead and dying phosphorous pixels, always looping back to the same fixed image. Every flaw reiterated and magnified in choral unison. The state of impermanence made permanent, imprinted on this tape of last week's Law & Order.
Par la brûlure d'écran de Cory Lefebvre:
(Par les papillons stomacaux réitérés d' Émily Traichel)
Ressentez le clic. Écoutez le soupir magnétique. Contemplez une vague de parasites statiques. Une palette de couleurs jusqu'alors inconnue émerge d'une échelle dégradée tropicale de tons. Tombés dans l'oubli, les restes d'une brûlure d'écran vous renvoient le regard. Distorsionnés par une mer de pixels phosphoreux morts et mourants, revenant toujours en boucle à la même image fixe. Chaque défaut réitéré et magnifié en choeur. L'état d'impermanence rendu permanent, gravé sur cette cassette du Law & Order de la semaine passée.
Spliff Jacksun – Emerald Formations
---