Tag: scott brown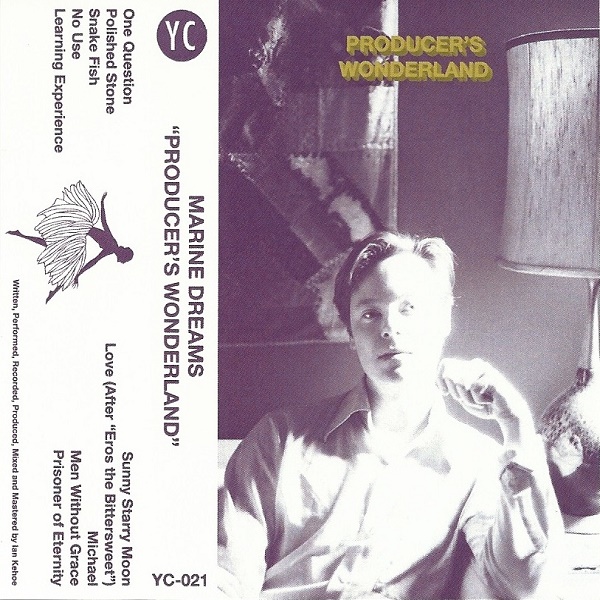 Marine Dreams
Producer's Wonderland
Toronto, ON
From the Producer's Wonderland of Scott Brown:
Setting can be as inspirational as feeling or experience. The work space, that destination of focus and solitude is invaluable: Be it studio, salon, atelier, or producer's wonderland. Marine Dreams has become a project isolated in production and creation, but illuminated by outward vision. Soft strummed songs of love and life earnestly delivered by a basement crooner. Ian Kehoe lays his heart of gold bare on a thrift store sleeve.
En direct du Producer's Wonderland de Scott Brown:
(Traduit par la plume de Valérie Goulet Talbot)
L'environnement peut être aussi inspirant qu'une émotion ou une expérience. L'espace de travail; cette destination où la concentration et la solitude sont si précieuses, que ce soit au studio, au salon, à l'atelier ou au Producer's Wonderland. Marine Dreams est devenu un projet isolé dans sa production et sa création, mais illuminé par une vision extérieure. Un doux grattement mélodique sur l'amour et la vie livré dans la sincérité par un crooner de sous-sol, Ian Kehoe met son coeur d'or à nu sur sa manche d'occasion.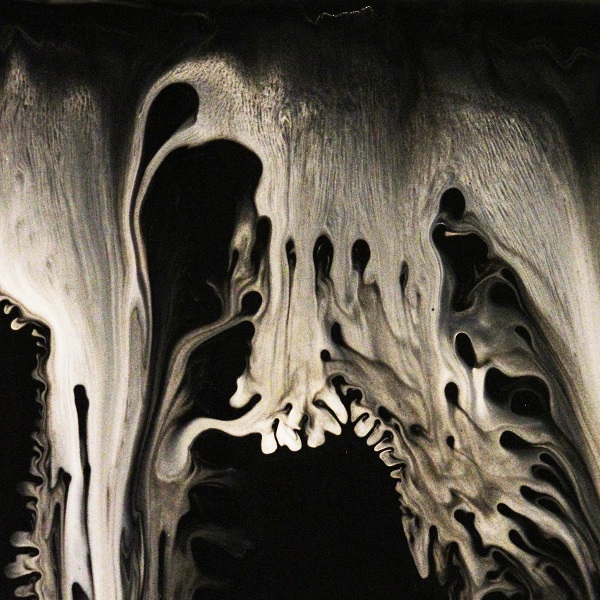 Lungbutter
Extractor
(Self-Released)
Montreal, QC
From the past wanderings of of Scott Brown:
Déjà Vu hits as I walk the snow-pummeled streets of Sackville, N.B. listening to Lungbutter. I'm reminded of doing the same as a 15 year-old, Sonic Youth storming through my headphones for the first time. In both instances the soundtrack is confident, artful, intense – Unlike what came before it and sure to prove influential. Lungbutter are at the forefront of a Montreal scene full of sounds that shows no sign of slowing down or becoming stagnant.
Des pérégrinations antérieures de Scott Brown:
(Traduit par Mylène Poumons Quevillon)
Une impression de déjà vu m'envahit alors que je déambule dans les rues enneigées de Sackville, au Nouveau-Brunswick, en écoutant Lungbutter. Je me rappelle avoir fait la même chose à l'âge de 15 ans, avec la musique de Sonic Youth qui se déchaînait dans mes écouteurs pour la première fois. Dans les deux cas, la piste sonore est précise, habile et intense – contrairement à ce qui se faisait avant et qui aura certainement de l'influence. Lungbutter est à l'avant-plan d'une scène montréalaise pleine de sonorité qui ne présente aucun signe de ralentissement ou de stagnation.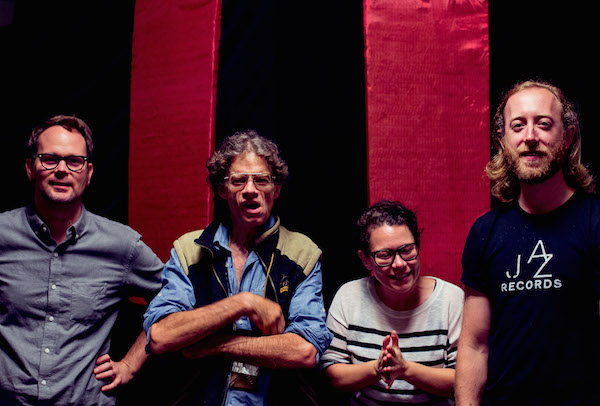 Ephemera of: COOL TV
Existing before, during, and after the recording of PAINT
Vancouver, BC
Photos by: Yuko Inoue
From the COOL LAPTOP of Scott Brown:
COOL TV is new to the Canadian musical landscape in name and sound, but with a storied past. Its members have been involved with multiple groups in and around Vancouver, B.C., perhaps most notably Apollo Ghosts. Following the end of that project Adrian Teacher and Amanda Pezzutto joined forces with Shawn Mrazek to form COOL, which was recently rechristened as COOL TV. The band has musical and lyrical ties to the Apollo Ghosts songbook, but goes further with the dance-friendly jams. COOL TV is the introspective, thoughtful life of the party.
The group is just about a year old as of this writing, but they have released more music than most bands would have over a handful of years rather than months. Their prolific year started with the colour-focused debut LP, Paint. The trio has followed that up with an EP, Best New Music, a split 7" with Sackville, N.B.'s Weird Lines, and most recently an extended single for the tracks "I Can Handle That" and "Modern Europeans".
When Vancouver-based photographer Yuko Inoue met with the band at their practice space the items they chose to share with Weird Canada were in large part personally historical, but show how past endeavours inform present pursuits.
Metal Mike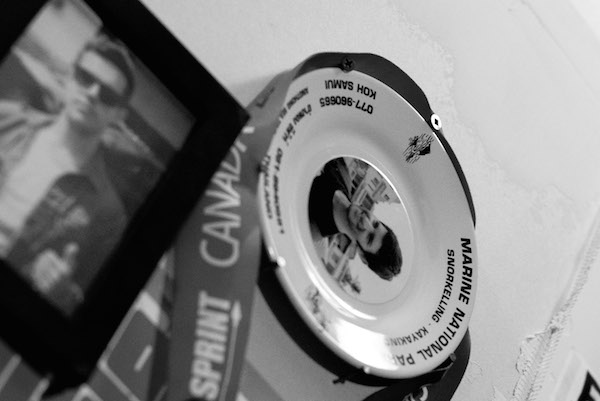 Amanda used to play with Mike (pictured) in a band called Barf Burn. "I guess we're still in Barf Burn, [it] never ends. He was at a wedding in Thailand, and when he came back he was like 'look at this commemorative plate I got from the wedding, it's a present for you.' It sat in our drawer for a long time, and every time he came over he'll go to the drawer, and set it up on the display." – Amanda
Gord, a.k.a. Gorb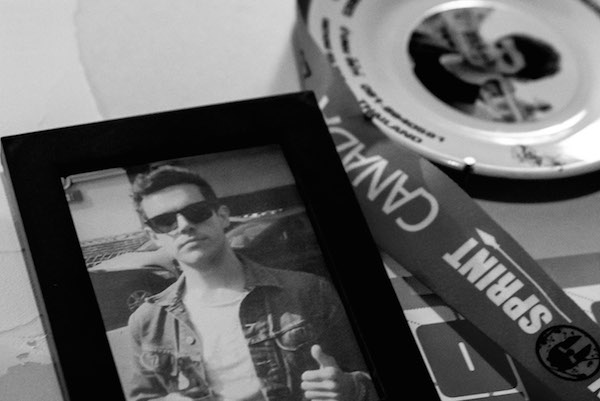 "He's a legendary Calgary rambling man… I played in a band with him called Rick White's Hair." – Adrian
Chris-a-riffic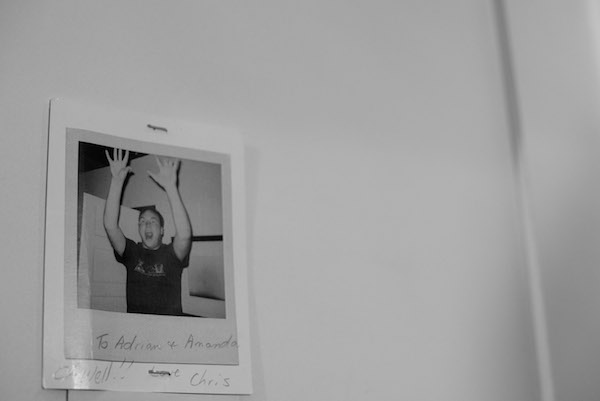 "In that picture he wrote 'Oh well!!' That was because we missed the show where he proposed to his wife. We had a show the same night, so he gave that picture of himself to us as a jab." – Adrian
Sappyfest shirt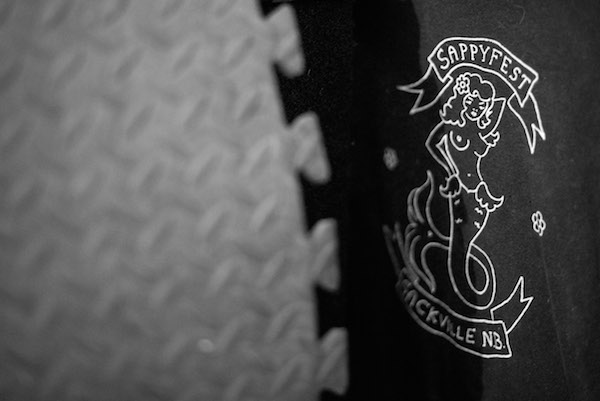 "I can't wear it because it has breasts on it. I'm a school teacher (music), but I love that shirt. And our band just played that festival this summer." – Adrian
Hubcap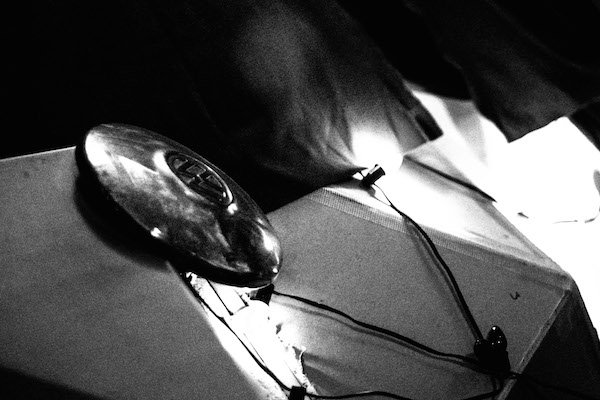 "That was my first car. It was a Volkswagen. I crashed it twice. It's the only thing I have left of the car. I smashed it so badly that the hood of the car, I had to tie it down with a piece of string, and so I was on Highway 1, driving out to jam at my friend Chris' house, and the string blew, and I was driving with the hood blown up. I had to pull over to the side and re-tie it down. Anyhow, my friends used to call my car Keith, because it was like Keith Richards – it should be dead, but it's not." – Shawn
Drawings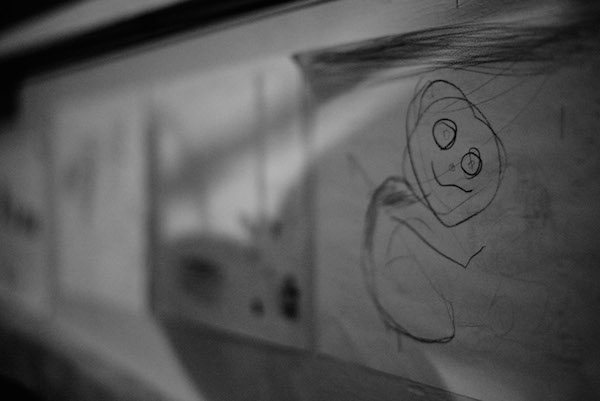 "I asked them [Adrian's students] to help me decorate [the wall], and they were like 'okay.' I said, you can draw a pizza, a robot or a castle. I got the kids to draw [these] because we sang songs about those items in our music class." – Adrian
Soundproofing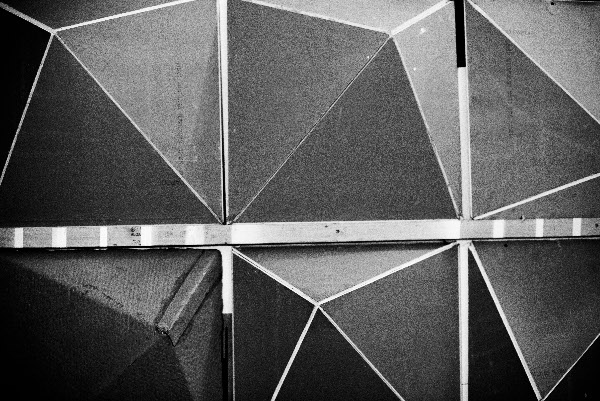 "There's an eccentric genius that lives and works here, called Frank. I asked him if he would build me some soundproofing, so he made these unique, pyramid sound blocks out of old dry wall." – Adrian
Du LAPTOP COOL de Scott Brown:
(Traduit par Jessica Grenier)
COOL TV est un petit nouveau dans le paysage musical canadien, pour ce qui est du nom et du son, mais son passé est chargé d'histoire. Ses membres ont joué dans plusieurs groupes de la région de Vancouver, le plus connu étant probablement Apollo Ghosts. Une fois ce projet terminé, Adrian Teacher et Amanda Pezzutto se sont joints à Shawn Mrazek pour former COOL, qui a récemment été rebaptisé COOL TV : un groupe qui a des liens musicaux et lyriques avec les chansons d'Apollo Ghosts, mais qui pousse plus loin avec ses jams invitant la danse. COOL TV est la vie pensive et introspective de la fête.
Le groupe a tout juste un an au moment d'écrire ces lignes, mais il a produit plus de musique que bien des groupes qui existent depuis des années – et non depuis des mois. Leur année prolifique a débuté avec un premier album axé sur la couleur, Paint. Le trio a ensuite poursuivi avec un EP (Best New Music), un vinyle split avec Sackville (le groupe Weird Lines du Nouveau-Brunswick) et dernièrement un long single avec les pistes « I Can Handle That » et « Modern Europeans ».
La photographe Yuko Inoue de Vancouver est allée les rencontrer dans leur local de pratique, et les objets qu'ils ont choisi de partager avec Weird Canada avaient souvent une histoire personnelle, ce qui démontre comment les actions d'hier influencent les quêtes d'aujourd'hui.
Metal Mike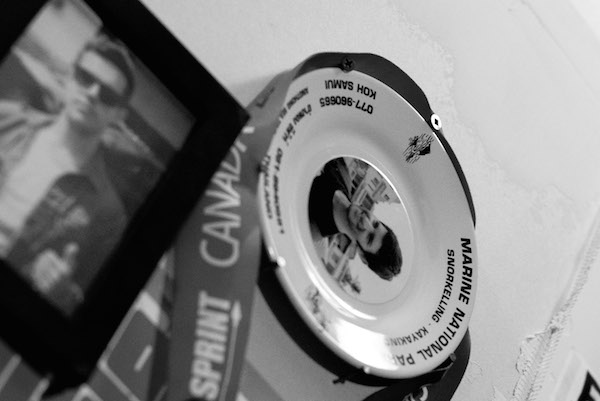 Amanda jouait avec Mike (sur la photo) dans un groupe appelé Barf Burn. « J'imagine qu'on est toujours dans Barf Burn, [ça s'est] jamais fini. Il était en Thaïlande pour un mariage, et quand il est revenu, il était comme 'regarde, j'ai eu une plaque commémorative au mariage, c'est un cadeau pour toi.' Elle est longtemps restée dans un tiroir, et chaque fois qu'il venait, il allait la chercher pour la mettre en vue ». – Amanda
Gord, a.k.a. Gorb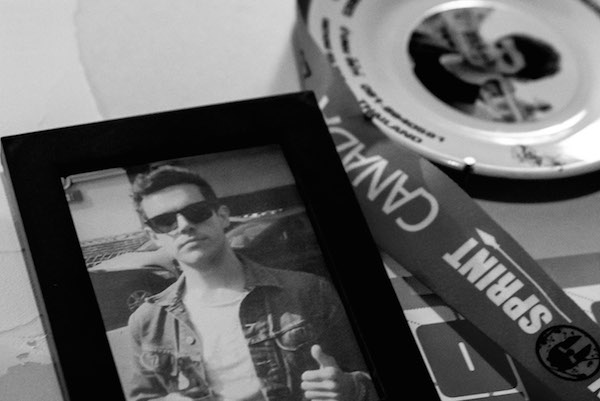 « C'est l'éternel voyageur de Calgary… J'ai joué avec lui dans un groupe qui s'appelait Rick White's Hair. » – Adrian
Chris-a-riffic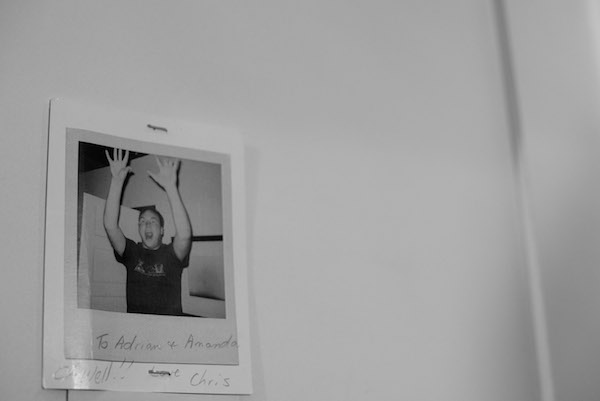 « Il a écrit 'Oh well!! ' sur cette photo, parce qu'on a manqué le spectacle où il a demandé sa femme en mariage – étant donné qu'on en donnait un le même soir. Il nous a donné cette photo de lui comme petite vengeance. » – Adrian
Chandail du Sappyfest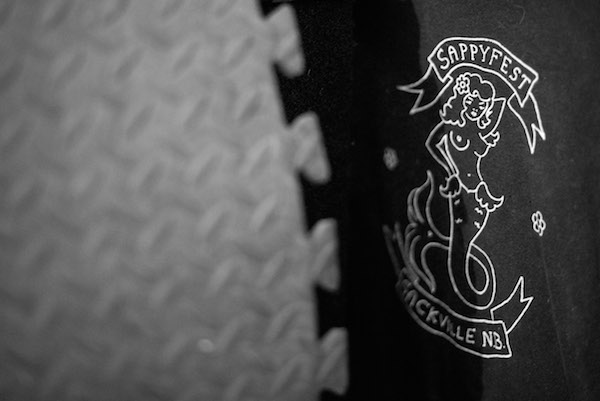 « Je ne peux pas le porter vu qu'il y a des seins dessus – je suis professeur de musique – mais j'adore ce chandail. Cet été-là, notre groupe venant juste de jouer au festival. » – Adrian
Enjoliveur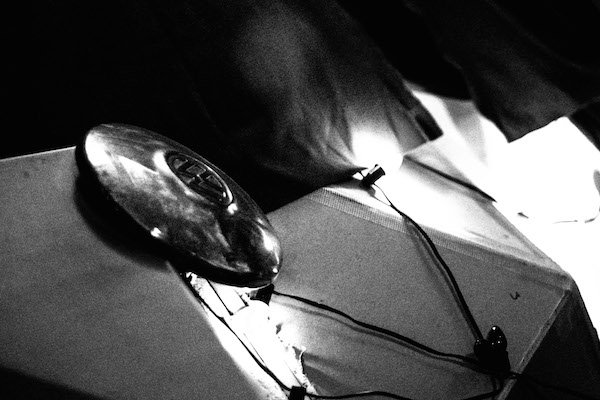 « C'était ma première auto, une Volkswagen. J'ai eu deux accidents. C'est la seule chose qu'il me reste de cette auto. Elle était tellement massacrée que je devais attacher le capot avec de la corde : une fois, je me rendais à un jam chez mon ami Chris, et j'étais sur l'autoroute, et la corde a pété, alors je conduisais avec le capot levé… Il a fallu que j'arrête sur le côté pour le rattacher. En tout cas, mes amis appelaient mon auto Keith, parce qu'elle était comme Keith Richards : elle aurait dû être morte, mais elle ne l'était pas. » – Shawn
Dessins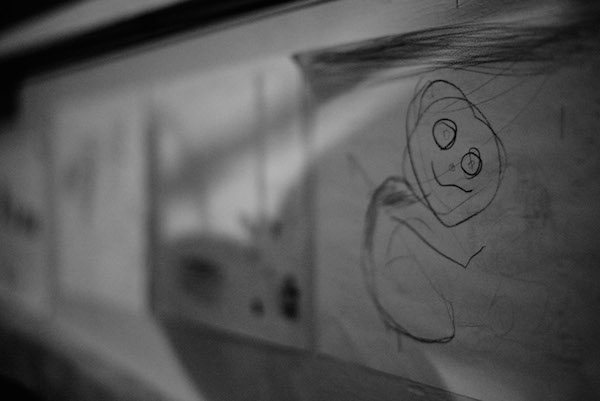 « Je leur ai demandé [aux élèves d'Adrian] de m'aider à décorer [le mur], et ils ont dit 'OK'. Je leur ai dit qu'ils pouvaient dessiner une pizza, un robot, un château… J'ai pu [les] leur faire dessiner parce qu'on avait vu des chansons qui en parlait dans notre cours. » – Adrian
Insonorisation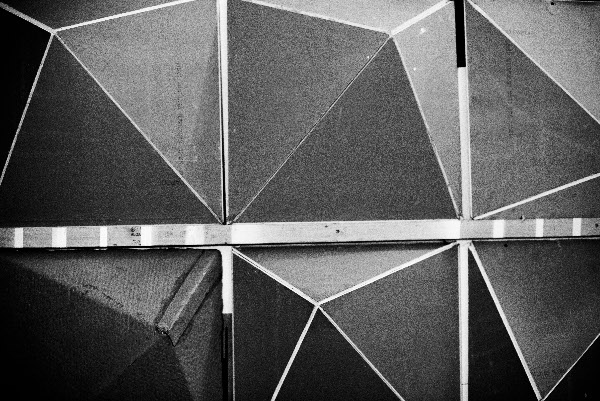 « Il y a un génie excentrique qui vit ici, il s'appelle Frank. Je lui ai demandé s'il pouvait me construire quelque chose pour insonoriser, alors il a fait ces blocs pyramidaux uniques avec des vieilles cloisons sèches. » – Adrian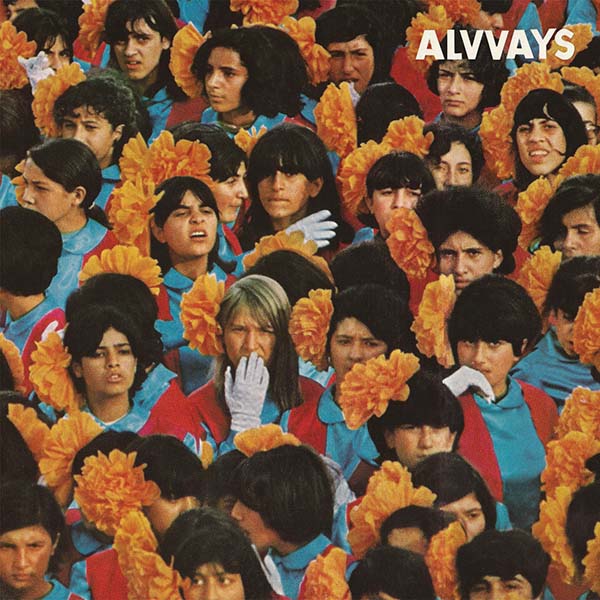 Alvvays
Alvvays
Toronto, ON
From the comfortable sadness of Scott Brown:
Alvvays is an entity of nostalgia. This is music that elicits a comfortable sadness that we all assume will end with our teenage years, but still appears from time-to-time. However, to pigeonhole them as solely a heart-on-sleeve pop act is wrong and a disservice to the nine near-perfectly crafted tracks found on this debut. Electric guitar jangles and synthesizer hums act as the backdrop to treacherous swimming trips, differing opinions on matrimony, thoughts of a red planet, and the moments of beauty inhabiting the world of Alvvays.
De la tristesse confortable de Scott Brown:
(Traduit par le spleen de Jessica Grenier)
Alvvays est une entité faite de nostalgie. C'est une musique d'où émane une tristesse confortable – celle que nous pensions morte avec la fin de l'adolescence, mais qui apparait toujours de temps en temps. Par contre, les cataloguer en tant que groupe pop sentimental serait faussement réducteur et ne rendrait pas justice aux neuf pistes de leurs débuts, qui frôlent la perfection. Des Tintements de guitare électrique et des bourdonnement de synthétiseurs forment la toile de fond de sorties de baignade dangereuses, de divergences d'opinions sur le mariage, de pensées d'une planète rouge et des moments de beauté habitant le monde d'Alvvays.
---