Tag: saskatoon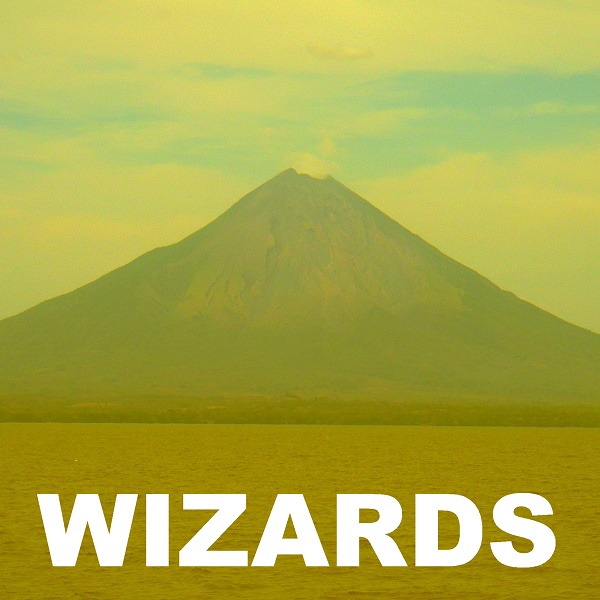 Wizards
SDRAZIW
Saskatoon, SK
The White Magic of Trevor Angst:
Bending out a few solo notes harder than any twelve year old ever could with his mountain bike's kickstand, Wizards croon immensely gothic. The guitar will meow and wisp dreamscapes. By the near end, Wizards will dispel your last impressions of that beauty.
SDRAZIW is a documented piece of Wizard's experimentation in action. Drifting away from the surf and shores of their EP and pulling towards the psych and ambient taproot, Wizards drop a collection of songs that stand individual, non adherent, riotous.
De la Magie Blanche de Trevor Angst:
(Traduit par l'hémisphère de Diane Beaupré)
En extirpant des notes plus tonitruantes qu'un enfant de douze arrive à le faire avec la béquille de son vélo de montagne, Wizards sonne gothique. La guitare miaulera et vous transportera aux pays des songes. Vers la fin, Wizards dissipera les dernières impressions de cette beauté.
SDRAZIW est la trace laissée par Wizard en pleine expérimentation. S'éloignant du surf et des rivages de leur EP et s'approchant des racines du rock psychédélique, Wizards nous offre une collection de chansons uniques et planantes.
Chad Munson
Albedo
Saskatoon, SK
From the terribly homesick Joshua Robinson:
The sound of fright and might: looped calm speaking to the gleaming infinity of what draws us to the sound of our own breath against a frozen windowpane. These are the sounds of our silence creaking underfoot; servience to the seasonal might that shatters, tears, lulls, and dispels. For every atomic confluence there is an identic marriage of waveforms breathing sempiternity; subtle to-and-fros pleading unto the frozen night that there is in fact a whispered mistral as gentle as it is sprightly. Unto the wind, 'thank you'; unto the chill, 'be still'. Unto the day, both heavy and quiet, 'be as you are, forever as you can be'. Drone on.
Du terrible mal du pays Joshua Robinson:
(Traduits par les matins frissons de Marie-Pier Chevrier)
Le son de la frayeur et de la puissance : un discours calme mis en boucle sur l'infinité miroitante de ce qui nous attire dans le son de notre propre respiration contre la vitre. Ainsi résonnent les silences grinçants sous nos pieds, soumis à la puissance saisonnière qui fragmente, déchire, berce et éparpille. Chaque confluence atomique crée un identique mariage d'ondulations sempiternelles; de subtiles vas-et-viens clamant dans la nuit glacée qu'il existe un mistral, chuchoté, aussi doux que vif. Dans le vent, «merci»; sous la fraîcheur, «ne bouge plus». Avec le jour, aussi lourd que serein, «sois toi-même, aussi longtemps que tu le peux». Et bourdonne.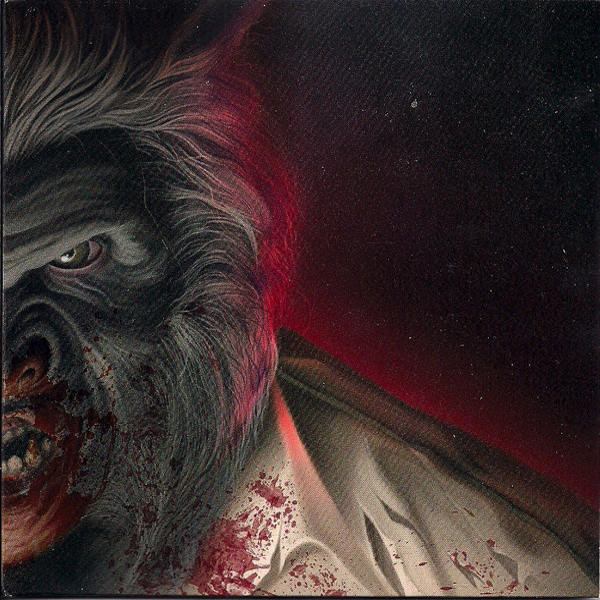 Shooting Guns
WolfCop Soundtrack
Saskatoon, SK
From the concrete therapy of Jesse Locke:
The harmonic steppenwolves howl back at the moon with an OST for this grindhouse of burners filmed in the backwoods and blacktops of Saskatchewan. Previous riff-razing liftoffs sprawled out as vast as the prairie sky, yet these instrumental mood-setters swell and spark out in the length of a lycanthropic attack. In the calm before the bloodbath, there's nothing to do but clap for the wolfman.
De la thérapie de réel de Jesse Locke:
(Traduit par Jessica Grenier)
Les loups des steppes harmoniques hurlent à la lune sur leur trame sonore originale pour ce grindhouse filmé dans les ruelles du fin fond de la Saskatchewan. Même si leur dernier décollage a riff-rasé une étendue aussi vaste que le ciel des prairies, ces créateurs d'ambiance instrumentale gonflent puis explosent le long d'une attaque de lycanthrope. C'est le calme avant la saignée, il n'y a rien d'autre à faire que d'attendre le Wolfman.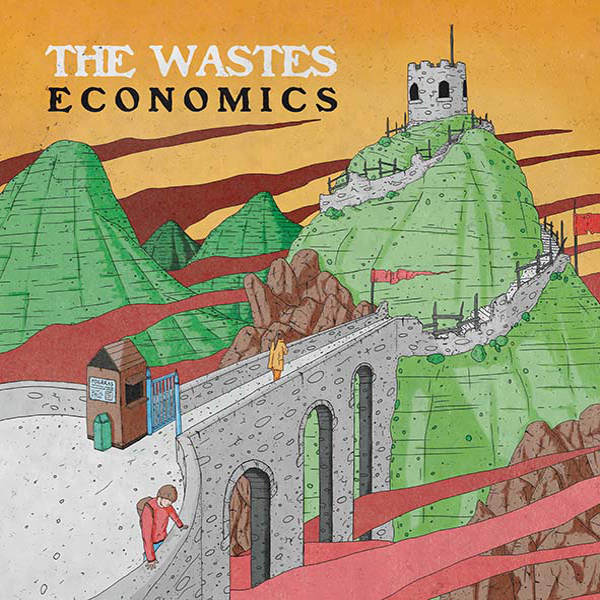 Economics
The Wastes
(Self Released)
Saskatoon, SK
From the rubber soles of Joshua Robinson:
Friends pass like whispered winds in the night, singing of the experimental electro-pop caught in their spines, coursing through their backs like so many wraith-like downbeats that cut across the padded divides of static lo-fidelities. These songs have been captured in bare palms, upturned to dry theirdiaphoretic faces in the warm glow of the ebbing particles that rain down from the ceilings above. Waning lullabies for static hearts; copper wire conduits connecting anodic pitter-patters to the rubber soles that walk across electrified prairie plains.
Des semelles en caoutchouc de Joshua Robinson:
(Traduit par Jessica Grenier)
Les amis passent comme les murmures d'un vent nocturne, en chantant des paroles d'électro-pop expérimental prises dans leur colonne, la traversant comme autant de battements spectraux déchirant les divisions capitonnées de lo-fi statiques. Ces chansons ont été attrapées à mains nues, retournées pour sécher leur visage diaphorétique dans la douce lueur des particules descendantes, comme une pluie provenant des plafonds tout en haut. Ce sont des berceuses déclinantes pour les cœurs immobiles; un conduit de fils de cuivre connectant les bruits de pas anodiques aux semelles en caoutchouc qui traversent les plaines électrifiées des prairies.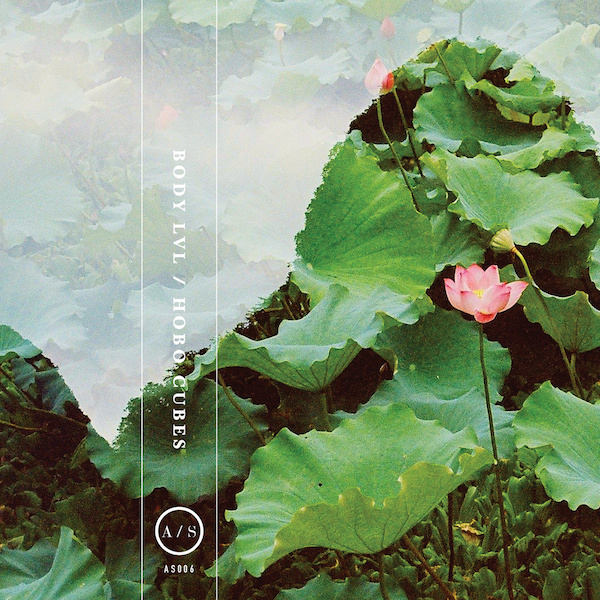 Body Lvl // Hobo Cubes
Split
Saskatoon, SK // Montréal, QC
From the astral projection of Jonathan Park:
Francesco de Gallo joins Will Kaufold and Mehta Youngs for a journey into astral projection. Body-numbing swells of synthesis propel for a mind-massage and murmuring field recordings stir the pot to create a prerequisite for the full-cleanse ritual. Reverberated bells ring over rhythmic machinery while we are met with a blooming guise. All frequencies begin to disintegrate. There is no rest for the weary as we fall deep into our trip.
De la projection astrale de Jonathan Park:
(Traduit par Jacinthe Laplante)
Francesco de Gallo s'associe à Will Kaufold et Mehta Youngs le temps d'un voyage astral. La houle engourdissante de la synthèse pousse à un massage de l'esprit et les champs murmurent des enregistrements qui brouillent les cartes pour créer les conditions nécessaires à un rituel complet de purification. Le son des cloches résonne plus fort que la machinerie rythmique pendant que nous nous retrouvons face à des formes qui s'épanouissent. Toutes les fréquences commencent à se désintégrer. Impossible de se reposer malgré la fatigue alors que nous nous enfonçons dans notre trip.

Hobo Cubes – Semblance, Is Ripe With Blooming Gestures (excerpt)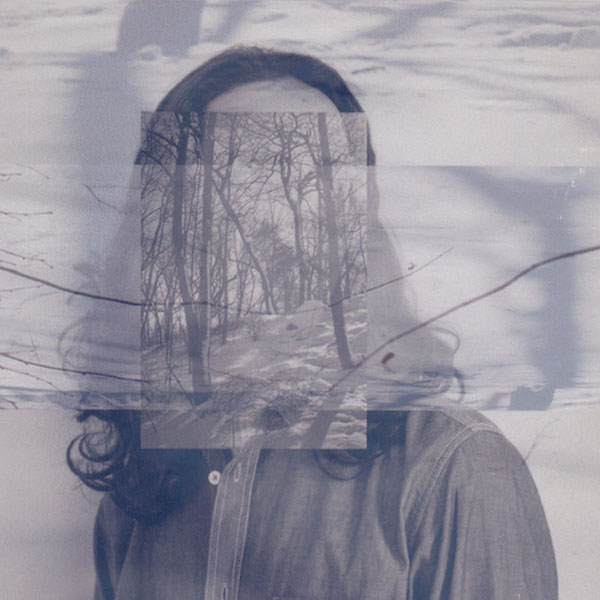 Mosaias
Mosaias
(Self Released)
Saskatoon, SK
From the infinite squall of Joshua Robinson:
With an ear for the sound of nuanced infinity, Saskatoon's Stephen Cooley imbues these songs with the vitality of the endlessly temperate dusk. Wind against face. Face against firmament; the deep, dark sky of our mirrored looking-glass self. There is a stirring at the point where electrostatic impulse causes fibers to weave together; that point of calm before the storm when stillness is animated and motion becomes static. Herein lies the potential energy of the prairie squall: a slumbering giant.
De la bourrasque perpétuelle de Joshua Robinson:
(Traduit par le regard impressionné de Jessica Grenier)
L'oreille sensible à la sonorité nuancée de l'infini de Stephen Cooley – de Saskatoon – a insufflé dans ces chansons la vitalité de la pénombre perpétuellement tempérée. Le vent sur le visage, le visage vers le firmament; la sombre immensité du ciel, notre reflet fixant le miroir. Il y a une vibration à l'endroit où les filaments, sous une impulsion électrostatique, s'entremêlent : le calme avant la tempête, le moment où l'immobilité s'anime et où le mouvement se fige. De là vient toute l'énergie potentielle des bourrasques des Prairies : un géant endormi.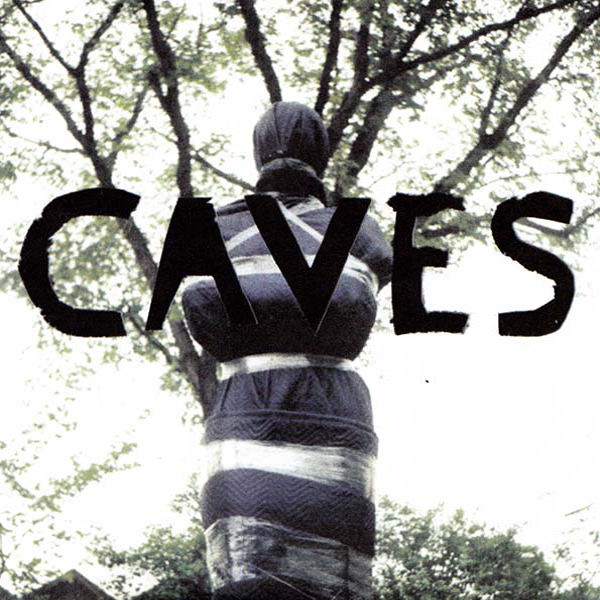 Caves
Idle Worship
(Self Released)
Saskatoon, SK
From the rot­gut of Christopher Laramee:
Home recorded power-pop with rough edges left intact, that's one way of saying it. Menthol smoked navel gazing trash heap living room inspired by Dada leanings, seasoned with extra PHASER. That's another. Peter, Angus, Jeremy and Stephen form the band here. Traditional song structures that emphasize the breezy, the sweet and the strange. "New One" sounds like Steely Dan fucked over by a drunken Orange Juice. Cave circa 2014 wouldn't have been out of place on Postcard in the early '80s. By that I mean they are reverent of classical rock, but not slavish and attendant. Lots of easy breathing here, remember, not EVERYONE needs to know just what exactly is going on. "Nirvanaman" is Pink Floyd circa­ A Momentary Lapse Of Reason falling asleep through airplane gas dreams, the one where the boat pulls into the dock and issues forth a stream of bile­-enraptured tourists who will never go away and die. Then they up the tempo and it ends. Nice one boys.
Du tord-boyaux de Christopher Laramee:
(Traduit par le foie malmené de Jessica Grenier)
Du power-pop un peu rêche sur les bords, enregistré à la maison, serait une façon de le décrire. Du nombrilisme à la fumée mentholée s'amoncelant en tas dans un salon d'inspiration Dada, relevé de PHASER – c'en est une autre. Le groupe est formé par Peter, Angus, Jeremy et Stephen. La structure traditionnelle des chansons souligne la désinvolture, la douceur, l'étrangeté. « New One » sonne comme Steely Dan qui se ferait prendre par un Orange Juice saoul. Le Cave de 2014 aurait été à sa place chez Postcard au début des années 80 – je veux dire qu'ils révèrent le rock classique, mais sans être serviles. On peut relaxer ici, il faut se rappeler que les gens ne sont pas OBLIGÉS de comprendre tout ce qui se passe. « Nirvanaman », c'est Pink Floyd époque A Momentary Lapse Of Reason, s'endormant en un rêve de gaz d'avion, celui où le bateau s'amarre au quai pour déverser un flot infini de touristes irascibles/enchantés qui ne vont jamais partir et mourir. Puis ils accélèrent le tempo, et c'est la fin. Elle était bonne les gars.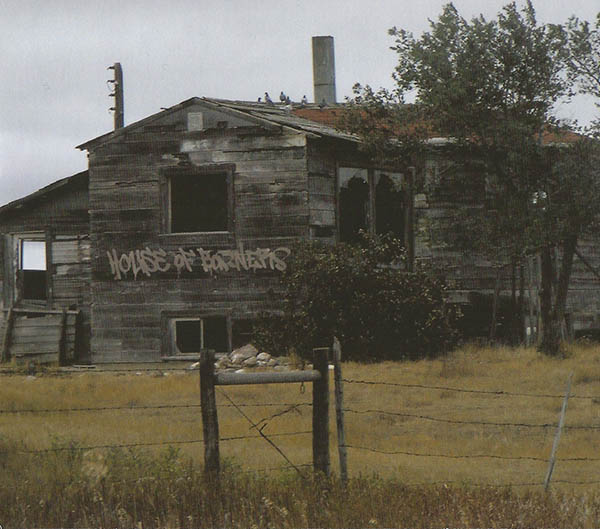 Various Artists
House of Burners
Saskatoon, SK
From the cold home of Kelly MacNeil:
Pre-Rock Records, the label operated by Saskatoon's Shooting Guns, presents a compilation of movers and shakers in Canada's heavy/psych/garage scene, from Victoria to Moncton. Surges of power and serenity lap at our minds like waves that gently caress the coasts. With the might of all storms we hear the riffage of burning, churning, heavy-as-lead, doom-laden psych. In the eyes of the storms we are lulled and enthralled by the voices of sirens as they sing psychedelic lullabies. On a cliff, above the tumultuous brine, youth gather in a lighthouse's garage to shout in defiance to the storm.
Du chez-soi frisquet de Kelly MacNeil:
(Traduit par les flots nostalgiques de Louis-Félix Pellerin)
Pre-Rock Records, le label Saskatonien dirigé par Shooting Guns présente une complication d'artistes notoires dans la scène heavy/psychédélique/garage canadienne, de Victoria jusqu'a Moncton. Des montées de puissance et de sérénité nous lèchouillent l'esprit tel des vagues qui clapotent contre le rivage. C'est avec la puissance d'innombrables tempêtes qu'on entend un riffage doomesque psychédélique brûlant, bouillant et d'une lourdeur de plomb. Dans l'oeil de ces tempêtes, nous sommes attirés et ensorcelés par la voix des sirènes et leurs berceuses psychédéliques. Sur une falaise, bien au-dessus des eaux tumultueuses, des jeunes s'assemblent dans le garage d'un phare pour crier leur défiance à la tempête.

Black Thunder – Too Late/Death Stare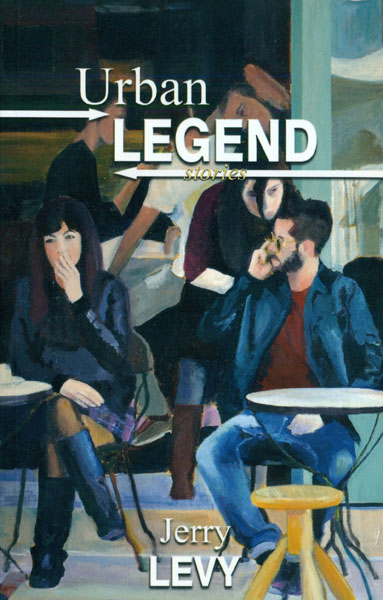 Urban Legend
Jerry Levy
274 pages, perfect bound
Saskatoon, SK
From the mythos of Dianne Lalonde:
In many legends past, we learn of the various misfortunes inflicted by the ever-vigilant and preying monsters, just waiting for a lapse in character or wrong location. Consider the loup garou, the irreligious prey of the devil. These stories are passed along as a guide – don't do that, live carefully, and you'll be safe.
Jerry Levy's urban legends do not just tell of how scary the external world is, but of how scary you can be to yourself. The pain, confusion, and stress endured daily in attempting to navigate this world while judging, pressuring, and at times defeating yourself. Levy draws attention to the ill-examined and scariest monster, the self.
Des mythes de Dianne Lalonde:
(Traduit par Sarah Mignano)
Nombre de légendes du passé racontent les divers malheurs infligés par des monstres alertes guettant leur proie, à l'affût de la moindre erreur de jugement qui la mènerait au mauvais endroit. Le loup-garou est considéré comme la proie irréligieuse du diable. Ces histoires sont transmises comme on transmet de précieux conseils : ne faites pas certaines choses, soyez prudents et vous serez en sécurité.
Les légendes urbaines de Jerry Levy ne montrent pas seulement à quel point le monde extérieur est effrayant, mais également à quel point on peut l'être pour soi. On endure sans cesse la douleur, la confusion et le stress du quotidien tout en tentant de naviguer dans ce monde en jugeant, en se faisant pression et en se décourageant parfois. Levy attire l'attention sur le monstre le plus terrifiant et le moins bien connu, soi-même.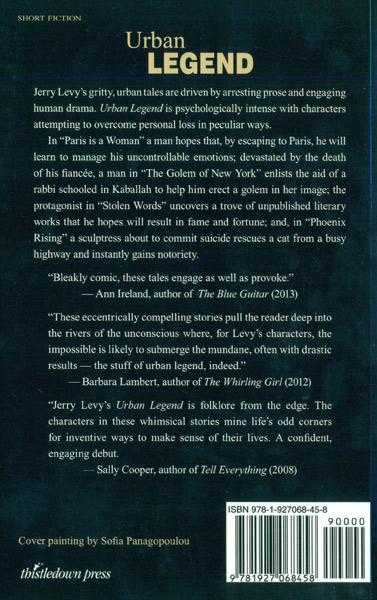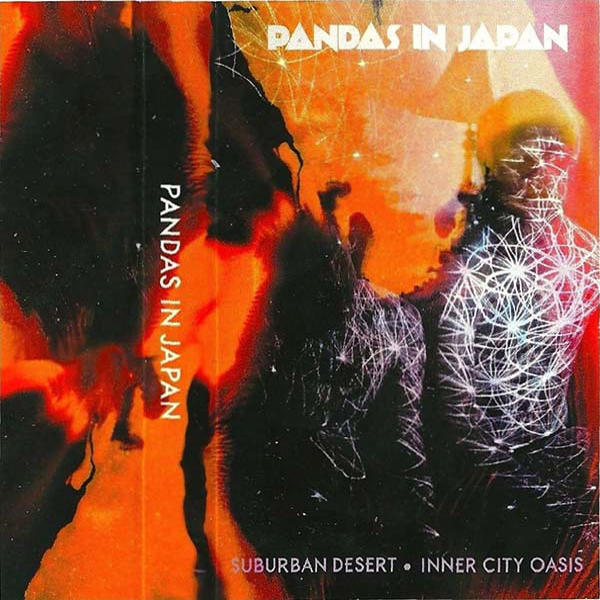 Pandas in Japan
Suburban Desert – Inner City Oasis
Saskatoon, SK
From the suburban dessert of Josh Rohs:
These prairie psychonauts shred the gnar like nobody's watching, leaving nothing but scorched earth in their wake. Suburban Desert // Inner City Oasis is a hallucinogenic-fueled bruise cruise across the undulating sands of an unknown dry planet. These unlikely ursidae drag the cosmos into the garage, but not before drowning it in the surf. This oasis ain't no mirage, it's the real deal.
Du désert banlieusard de Josh Rohs:
(Traduit par Jessica Grenier)
Ces psychonautes des Prairies surfent sur la vague comme s'ils étaient seuls au monde en ne laissant qu'une terre brûlée dans leur sillage. Suburban Desert // Inner City Oasis, c'est une dangereuse dérape sur les hallucinogènes à travers les vagues de sable d'une planète aride et inconnue. Ces ursidés improbables ramènent le cosmos dans le garage après l'avoir noyé dans le surf. Cette oasis n'est pas un mirage, c'est du solide.
---