Tag: sarah davachi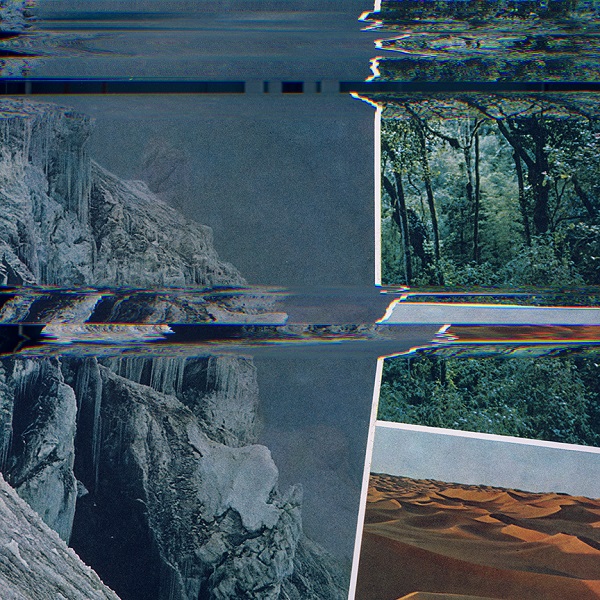 Sarah Davachi
Dominions
Vancouver, BC // Montreal, QC
From the deep chasms of Joshua Robinson:
Soft lulls nudge at the drone-ry of sinusoidal eupnea as electronic orchestration brings to light the staying power of a textured calm. The sonic palette is antiquated, but in being so is refined; the tools of bygone times exhumed to breathe once again, exhaling the fine tones of a mastered craft and the channeled voice of a resonant staticism. These compositions are as delicate as glass, as fragile as they are ethereal. Yet, they are elemental in their resonance; flowing structures and layered depths bridging chasms too deep to truly know.
Des abîmes profondes de Joshua Robinson:
(Traduit par la sérénité texturée de Maya Keshav)
Les tendres accalmies effleurent la drone-essence de la douceur sinusoïdale pendant que l'orchestration électronique met en lumière l'endurance d'une sérénité texturée. La palette des sons est vieillotte, mais en l'étant, elle est raffinée; on exhume les outils d'une époque revolue pour qu'ils respirent encore, en expirant les tons délicats d'un métier maîtrisé et d'une voix transmise, immuable. Ces compositions sont aussi délicates que le verre, aussi fragiles qu'éthérées. Mais, leur résonance est fondamentale; les structures fluides et les fonds superposés s'étendent sur les abîmes trop profondes pour vraiment les connaître.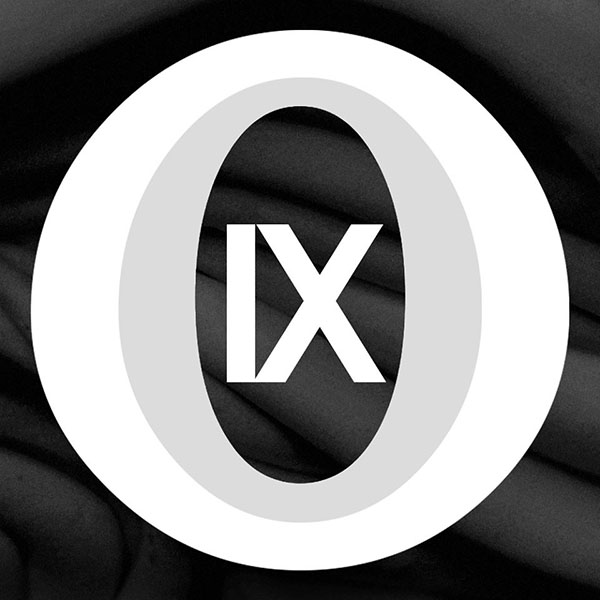 OBEY Convention IX
May 26-29, 2016

Illustrations by Keyu Shane Song

Halifax, NS
From the flailing limbs of Piper Curtis:
Harsh walls of noise overpower us, bodies shaking, our bones drummed upon. A mad dog howls, snarling… gyrating to the off kilter, out of control beats. We are spiraling in all directions at once, inhabiting this space, reclaimed momentarily each year.
A swarm of drones descends upon the city. The murky harbour washing ashore punks, jazzers, and weirdos from every depth.
Swirling together in this pool, we OBEY. We give over to the noise as it envelops us, and cradling us reminds us that we have a place. Together in this space, our minds and ideas are freed.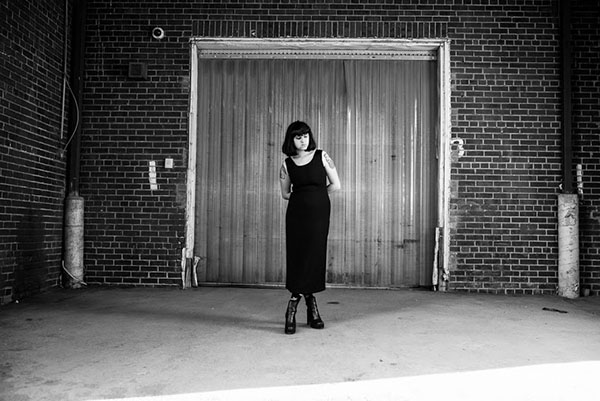 "I think it is a special thing to have a festival that can truly disturb your routine, and shake up your mind, as well as offer you an opportunity to support local experimental acts [and] offer a rare taste of faraway music." – Catherine Colas (Carmen)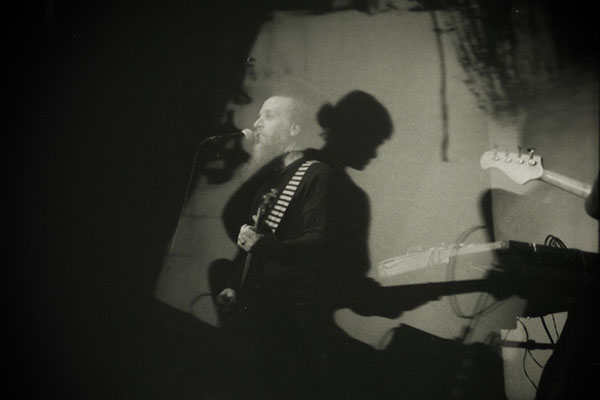 "I'm super, super happy that this was able to happen – it came together and I'm really happy to be here." – Leah Buckareff (Nadja)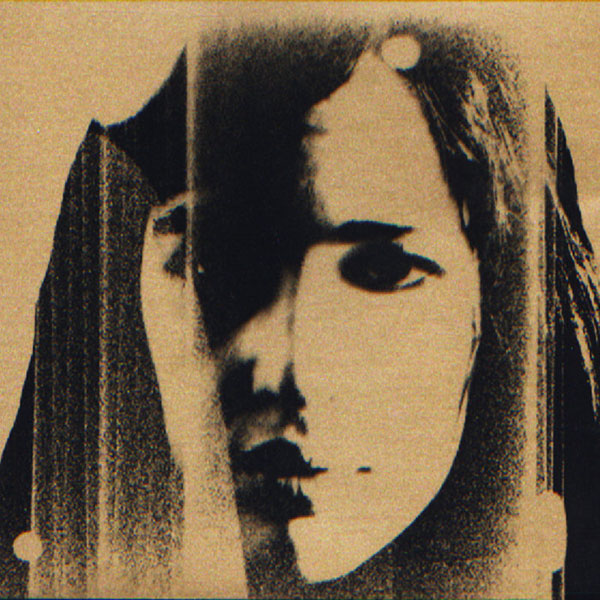 "I had a really good time, actually. I guess I had some stuff to let out and people seemed to be very into it, so it's great. It's nice to see people dancing. This is a great festival." – Marie Davidson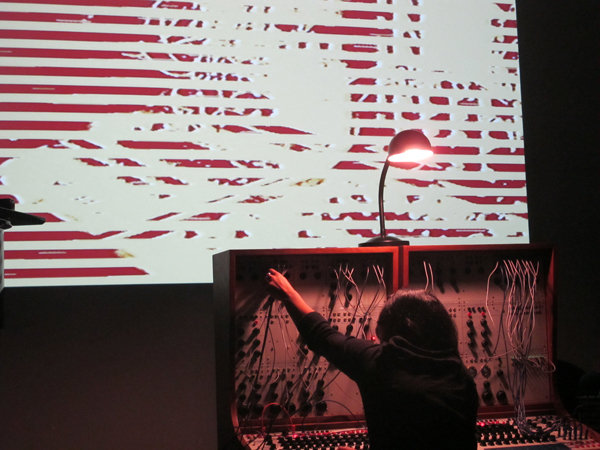 "It's nice to play in spaces that are meant for listening, with audiences that actually want to listen." – Sarah Davachi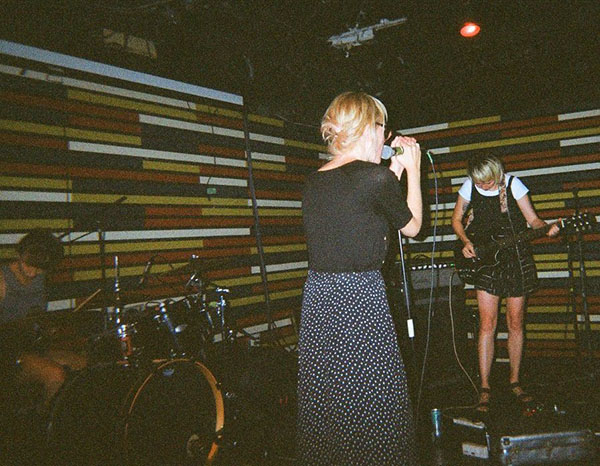 "It was really cool to open for Zs – we were really excited for this." – Grace Brooks (Shining Wizard, Lung Butter)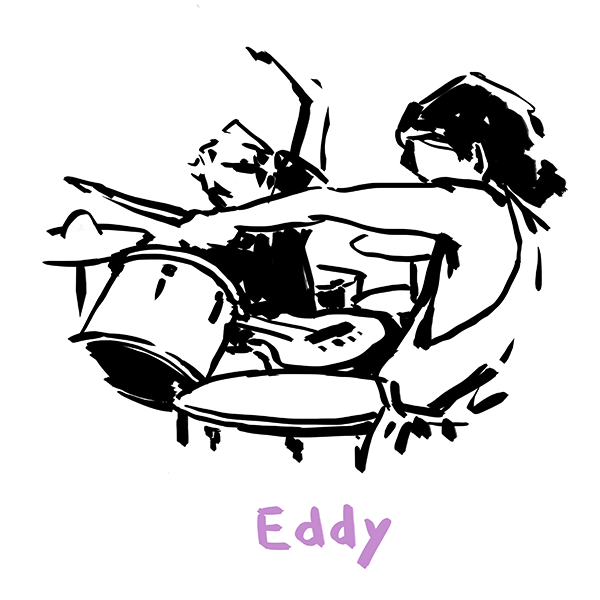 "I spent the last 4 days just crying." – Nick Dourado (Eddy, xxvii, Century Egg)
Des membres agitant de Piper Curtis:
(Traduit par Odile Leclerc)
De durs murs de son nous conquièrent, nos corps tremblent alors que nos os se font tambouriner. Un chien fou hurle, grogne… tournoi sur une fausse note, sur des battements hors de contrôle. Nous volons en spirale dans toutes les directions à la fois, habitant cette espace, momentanément réclamés chaque année. Un essaim de drones descendent sur la ville. Le port boueux s'échouant sur les rives en prenant des punks, des jazzers et des weirdos de toutes les profondeurs.
Tournant ensemble dans cette piscine, nous obéissons (OBEY). Nous nous abandonnons au bruit alors qu'il nous enveloppe et nous berce, nous rappelant que nous avons une place. Ensemble dans cet espace, nos esprits et nos idées sont libérés.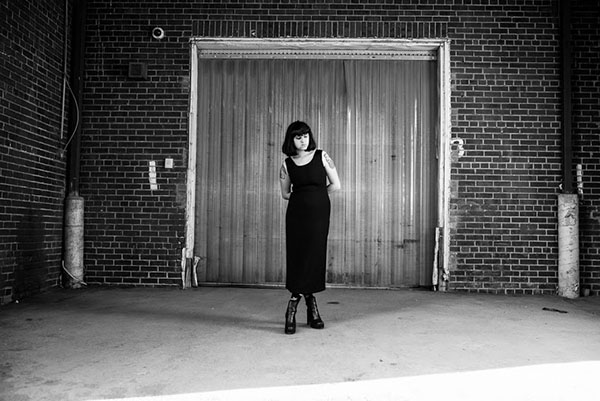 ­« Je pense que c'est une chose spéciale d'avoir un festival qui peut vraiment déranger votre routine et brasser votre esprit et vous offrir une opportunité de soutenir des performances expérimentales locales et offrir une opportunité rare d'écouter une musique lointaine. » -Catherine Colas (Carmen)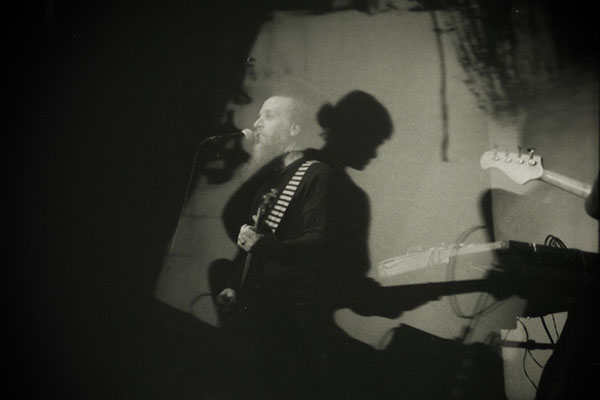 « Je suis super, super contente que ceci fût en mesure d'arriver- Tout a pris forme et je suis réellement contente d'être ici. » -Leah Buckareff (Nadja)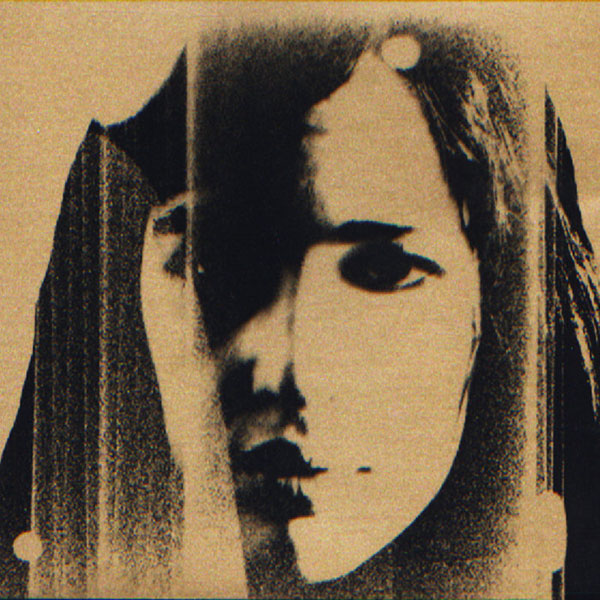 « J'ai vraiment passé du bon temps, en fait. J'imagine que j'avais des trucs à laisser sortir et les gens semblent aimer ça, c'est génial. C'est bien de voir des gens danser. C'est un super festival. » -Marie Davidson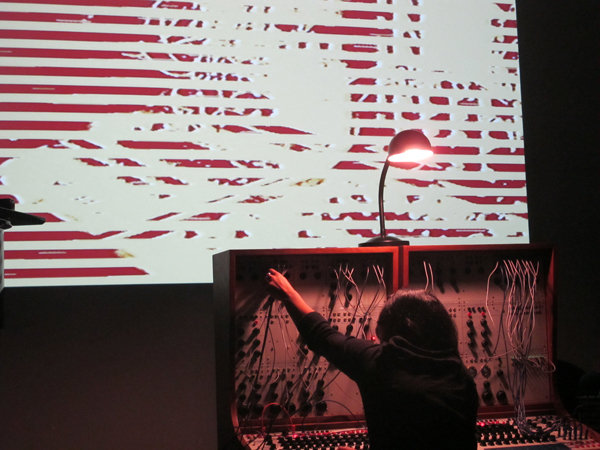 « C'est bien de jouer dans des espaces faites pour écouter avec un public qui veut réellement écouter. » – Sarah Davachi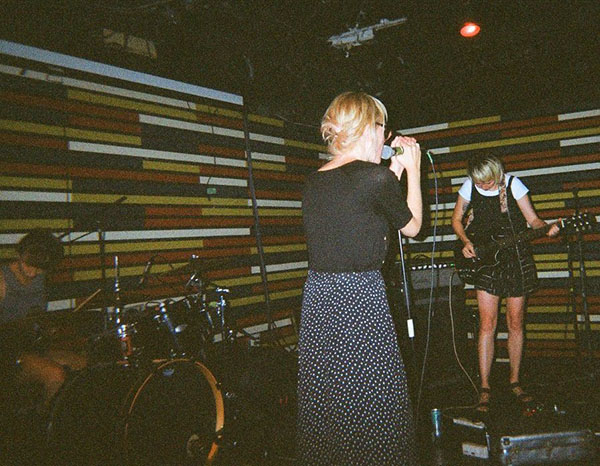 « C'était vraiment cool d'ouvrir pour Zs- Nous étions vraiment excités pour ça. » – Grace Brooks (Shining Wizard, Lung Butter)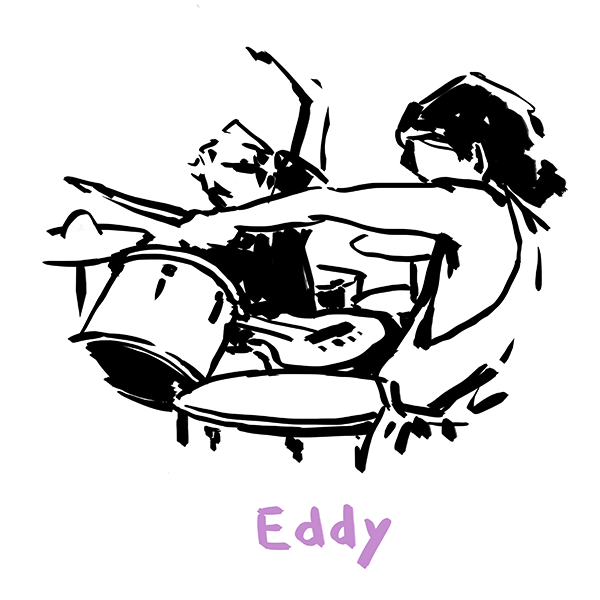 « J'ai passé les quatre derniers jours à simplement pleurer.'' – Nick Dourado (Eddy, xxvii, Century Egg)
Sarah Davachi
Barons Court
Vancouver, BC
From the sea-drenched island of Katie Jensen:
A long time ago, the island was born. It crept into the ocean with a tiny splash and paddled out into the blue depths. Salt crusted its craggy lips, forming razor sharp stalactites atop the shiny green eyelids of palm fronds.
The earth shifted its shoulders. Thick, bullying waves crashed into the shoreline, nipping granular bites and regurgitating a frothy mass. Ominous clouds muted the sun with discordant, deliberate bowstrokes. The wind wrote twin poems and tucked them between a stand of crooked trees.
Quietly and without complaint, the island pivoted with the earth, but it did not change partners.
De l'île baignée par la mer de Katie Jensen:
(Par le clapotis des mots d'Aliké Harel)
Il y a de cela très longtemps, l'île vint au monde. Elle se glissa dans l'océan en laissant entendre un faible clapotis et nagea dans le bleu des profondeurs. Le sel se cristallisa sur ses lèvres burinées et des stalactites acérées se formèrent sur ses paupières vertes et luisantes en frondes de palmier.
La terre tourna les épaules. De grosses vagues coriaces s'écrasèrent sur les berges, les égrainèrent à petites bouchées et régurgitèrent une masse écumeuse. Les nuages menaçants étouffèrent le soleil avec des coups délibérés d'archet dissonant. Le vent écrivit des poèmes jumeaux et les blottit au creux d'une forêt d'arbres tortueux.
En silence sans se plaindre, l'île tourna avec la terre, mais ne changea pas de partenaire.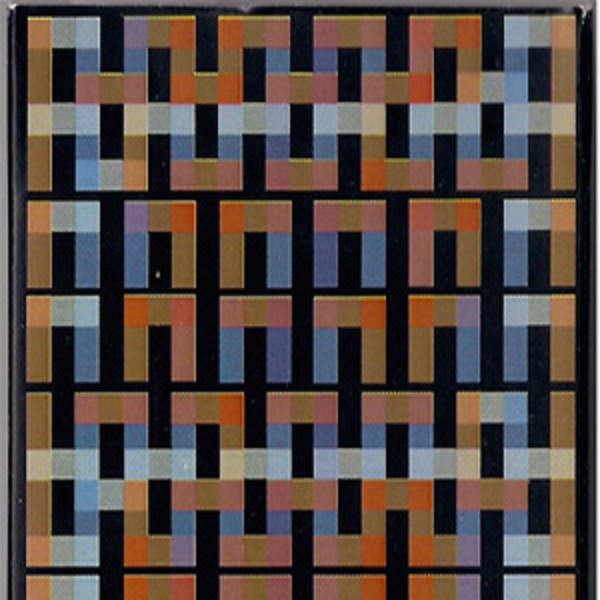 Sarah Davachi
August Harp
Vancouver, BC
From the entangled fibres of Marie LeBlanc Flanagan:
Fog ripening through fog, the sound of beginning. Passage made of living things, thickening tones pull bone slipstream. Fingerprint wave lines. You forgot the way but the muscle remembers, each forcing each to the cracks, the shifting edge, the sinking core. Outside in, keep climbing, you were always going deeper.
Des fibres emmêlées de Marie LeBlanc Flanagan:
(Traduit par Jessica Grenier)
Un brouillard qui mûrit dans un brouillard : le son du commencement. Un passage composé de choses vivantes, des sons s'épaississant en tractant le sillage des os. Des lignes ondulantes d'empreintes digitales. Tu ne connais plus le chemin, mais tes muscles se souviennent, chacun forçant l'autre jusqu'aux crevasses, aux limites mouvantes, au centre s'effondrant. De dehors vers dedans, poursuis l'ascension; tu cheminais, toujours plus profond.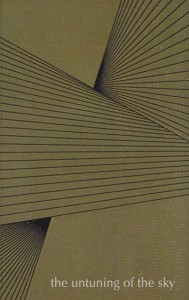 Sarah Davachi
The Untuning of the Sky
Vancouver, BC
From the castle in the sky of Catherine Debard:
(Translated by Catherine Debard)
Close your eyes. Now, let the void into your mind and feel the healing power of sound. Oscillations infiltrate and frequencies vibrate in the ear drum, spreading through the brain in a smooth but firm massage, and filtering out any thoughts for a peaceful half-asleep concentration. Different tones and synthetizer shapes layer into a subtle and sophisticated assemblage. Sines, squares, triangles, sawtooth wave poems, analog wire-dreams and ghostly harmonic manifestations appear and disappear in this soundscape by Vancouver's Sarah Davachi. "Alms Vert" opens it up as a luxurious drone, a cave filled with glowy diamonds where eerie animals hibernate. Pure, fluctuating synth notes cover a lush swarm of melodies. Then, the album softly shifts from one ambience to another, always maintaining a balance of spatiality, resonance and the sacred. Krankyesque Stars of the Lid sound-statues build in your head as consciousness grows towards the light.
Du château dans le ciel de Catherine Debard:
Fermez les yeux. Maintenant, faites le vide dans votre esprit et ressentez le pouvoir de guérison du son. Des oscillations d'ondes sonores et de fréquences s'infiltrent dans le conduit auditif, s'étirent jusqu'au cerveau pour lui donner un massage à la fois doux et ferme, toute pensée est filtrée dans cet état entre l'éveil et le sommeil pour une paisible concentration. Différentes couches de tons et de formes de synthétiseurs se superposent dans un assemblage sophistiqué subtil. Des vagues de poésie en forme de sines, squares, triangles et sawtooth, des rêves au filage analogue et des manifestations fantômatiques d'harmoniques forment une fantasmagorie, dans ce paysage sonore de Sarah Davachi, de Vancouver. "Alms Vert" ouvre sur un drone luxuriant, une grotte de diamants luminescents où hibernent d'étranges créatures. Une couche de son pur et légèrement fluctuant recouvre un foisonnement de mélodies. Puis, l'album change doucement de forme, se déplace d'une ambiance à l'autre en maintenant continuellement un équilibre de spatialisation, de résonance et de sacré. Des statues de son krankyesque à la Stars of the Lid se cristallisent dans votre tête tandis que votre conscience s'élève vers la lumière.
Sarah Davachi – Alms vert [excerpt]
---