Tag: rock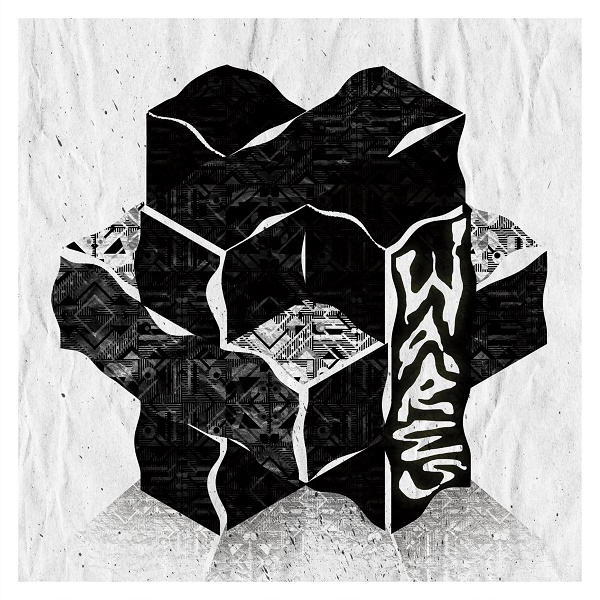 Wares
Missed the Point b/w Beach Date
Edmonton, AB
From the curtained catharsis of Josh Rohs:
School's in, city kids, and attendance is compulsory. On "Missed the Point", Wares' opening salvo of ring mod punk rock capitulates to capital-p Power pop. On the b-side: brass-coupled lakefront nostalgia, sunbleached ivories sufficiently tickled – now with extra curtain-drawn catharsis. Knock down the door and, fuck it, let 'em see you bleed.
De la catharsis garnie de rideaux de Josh Rohs:
(Traduit par la nostalgie académique de Maya Keshav)
L'école est ouverte, les enfants de la ville, et la présence est obligatoire. "Missed the Point" de Wares s'ouvre sur une salve de modulation en anneau (ring mod) punk rock qui capitule jusqu'à p-majuscule Power pop. Sur la face B: la nostalgie du bord du lac conjuguée aux cuivres, les ivoires blanchis au soleil assez chatouillés – maintenant avec plus de catharsis rideaux-fermés. Défoncez la porte et d'la marde, laissez-les vous voir saigner!
Good Anya
Good Effort
(Self-Released)
Hamilton, ON
From the ears and eyes of Jackson Reed:
Good Anya's wet dreams and sunshine. Daytime music submerged in post-high school nostalgia. The Good Effort EP discloses youthfulness. Hopeful kisses, holding hands, and accidentally sleeping in. Leaning toward a new phase that holds dramatic changes. Love and loss of faith in modern society, strange relationships and life's consequences. Snuggle rock meets pop absurdity.
Depuis les oreilles et les yeux de Jackson Reed :
(Traduit par Odile Leclerc)
Les rêves érotiques et les rayons de soleil de Good Anya. La musique de jour est submergée dans une nostalgie post-école secondaire. Le Good Effort EP révèle la jeunesse. Des baisers pleins d'espoir, des mains entrelacées et des grasses matinées accidentelles. Penchant vers une nouvelle phase qui promet des changements drastiques. L'amour et la perte de foi dans la société moderne, les relations étranges et les conséquences de la vie. Le rock confortable rencontre l'absurdité de la pop.
Good Anya – Good Neighbours (Making Love)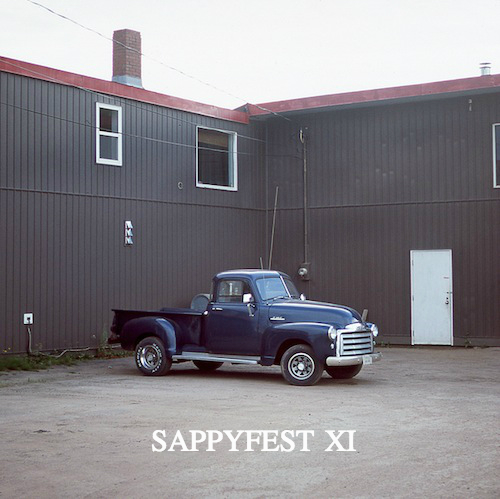 Photo by: Corey J. Isenor
Sappyfest XI

July 29th – 31st, 2016

Various Artists
Sackville NB
Des vagabondages nébuleux de Teddie Brock:
(Traduit par le désastre au chocolat de Maya Keshav)
Tu passes un autre été léthargique mis de côté dans les Maritimes? Secoue cette stupeur confortable en se promenant au cœur sentimental de Sackville au N.-B. cette fin de semaine, et savoure la lueur fluorescente d'un food truck fish-and-chips. Après, suscite ta propre recette du désastre avec Cupcake Ductape, Chocolat, Nancy Pants, et encore plus de petits plaisir saigres-doux faits-maison. Il n'y a nulle part ailleurs que nulle part.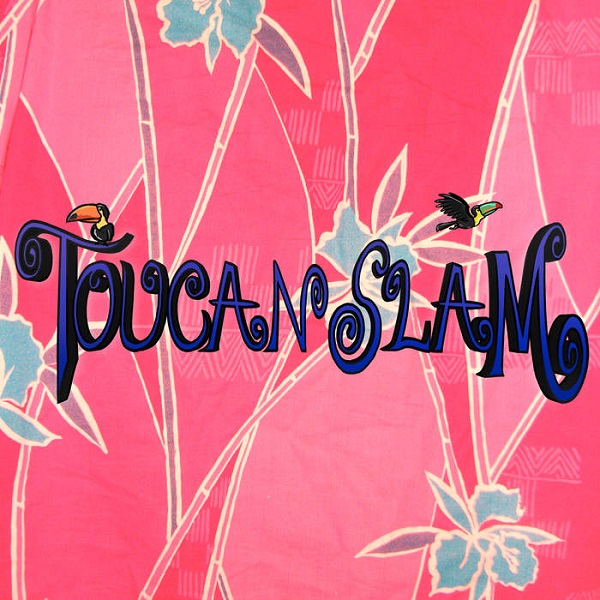 Toucan Slam
Toucan Slam
Toronto, ON
From the turbulent mind of Rachel Bellone:
If someone were to write an EP in a crashing airplane trying to capture the panic in their surroundings as a sort of homage to the turbulent moment before the grand slam the plane levels at the last minute, they might sound a bit like Toucan Slam. The vocals have the effect of a pilot speaking over an intercom, except instead of soothing pleasantries about landing safely, they're spouting experimental poetry . A joyful and punchy two piece,Toucan Slam fills your cereal bowl and then sloshes it around. This bassist and drummer dynamic duo are a sonic match made in heaven, or maybe just the sky they're plummeting from.
De l'esprit turbulent de Rachel Bellone:
(Traduit par l'accalmie mentale de Louis-Félix de Chevigny)
Toucan Slam sonne un peu comme si quelqu'un décidait d'écrire un 45 tours à bord d'un avion en plein écrasement pour sonoriser la panique autour de lui afin de faire hommage au moment de turbulence avant que l'avion ne s'écrase se stabilise à la dernière minute. Les paroles font penser à un pilote parlant à travers l'interphone, sauf qu'au lieu de faire des plaisanteries rassurantes sur la sécurité lors de l'atterrissage, il débite de la poésie expérimentale . Une paire enjouée et dynamique, Toucan Slam remplit votre bol de céréales avant d'en faire remuer le contenu. Ce duo de choc composé d'un bassiste et d'un batteur) sont issus de la même constellation, ou peut-être tombent-ils juste des mêmes cieux.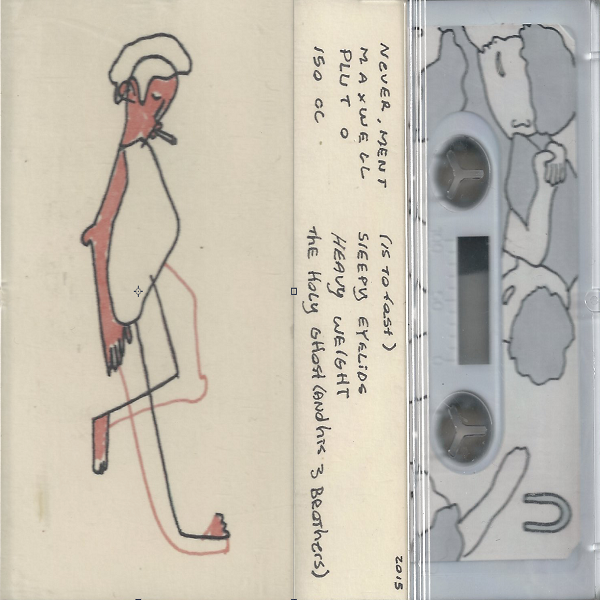 Fish Food
For Mortimer
(Self-Released)
London, ON
From the slack jaw of Rachel Bellone:
Small town Southwestern Ontario is a place with time to kill between house shows. Fish Food fills up the time by mashing hands against instruments and writing lyrics for a brother, a partner, a friend, and even the mean drunk guy, while having big big plans in a small small pond. For Mortimer is homespun and hard hitting, like the smell of cookies in your childhood home which you gobbled for granted. When creativity in this age hits fast and slick, Fish Food reminds us there's still time for new friends, handmade cassettes, and songs with throwback indie vibes and topical beats.
De la mâchoire détendue de Rachel Bellone:
(Traduit par Julie Mayer)
Le sud-ouest de l'Ontario est une petite ville où il y a du temps à tuer entre les spectacles faits main. Fish Food remplit ces temps morts en frappant ses mains contre des instruments de musique et en écrivant des paroles de chansons pour un frère, un partenaire, un ami et même le méchant type saoul, tout en ayant de grands, grands plans dans un petit, petit étang. For Mortimer est fait maison et percutant tout comme l'odeur des biscuits que vous engloutissiez pour acquis quand vous étiez petits. Malgré cette ère dans laquelle la créativité ne fait que passer, Fish Food nous rappelle qu'il est encore temps de se consacrer aux nouvelles amitiés, aux cassettes artisanales, aux rythmes tropicaux ainsi qu'aux chansons composées d'ondes indie qui retournent aux sources.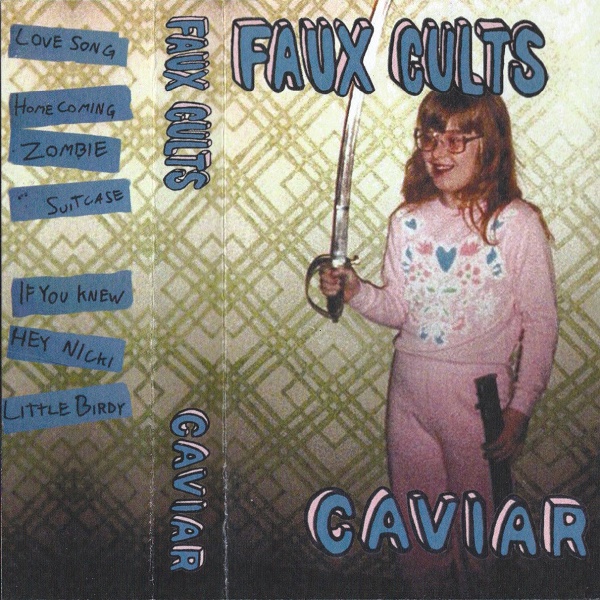 Faux Cults
Caviar
(Self-Released)
Peterborough, ON
From the gnarly swells of Mike Roy:
An abandoned fish tank sits in the corner of your parents' living room. The tank is still half-full, void of life beyond its tropical beach backdrop. An aimless surfer is face down in a growing pit of algae. You approach the glass and tap to find a pulse. Tick. Tick. A hairline crack is formed. It grows and grows. The tank comes to life. Tick. Tick. The surfer twists in his pit of algae to look at you. A longing for a swell to escape Tick. Tick. Crack. Water gushes through the room, liberated to all corners of the room. The surfer rides these currents to land by your feet. The energy of an endless summer from a long forgotten memory warms the room. The look of longing evolves to a smile.
Des gonflements fous de Mike Roy:
(Traduit par l'adulation en série Mackenzie Smedmor)
Un aquarium abandonné est posé au coin du salon de tes parents. Il est toujours à moitié rempli, dépourvu de vie autre que le fond de plage tropicale. Un surfeur vagabond est à plat ventre dans un trou croissant d'algues. Tu t'approches du verre et tapes à la recherche de son pouls. Tick. Tick. Une petite fissure se forme. Elle croît et croît. L'aquarium prend vie. Tick. Tick. Le surfeur se serpente dans son trou d'algues pour te regarder. Une envie pour qu'un gonflement s'échappe. Tick. Tick. Crack. L'eau jaillit dans la salle, libérée dans chaque coin de la salle. Le surfeur monte ces courants pour atterrir à tes pieds. L'énergie d'un été sans fin d'une mémoire longtemps oublié réchauffe le salon. Le regard d'envie s'évolue en sourire.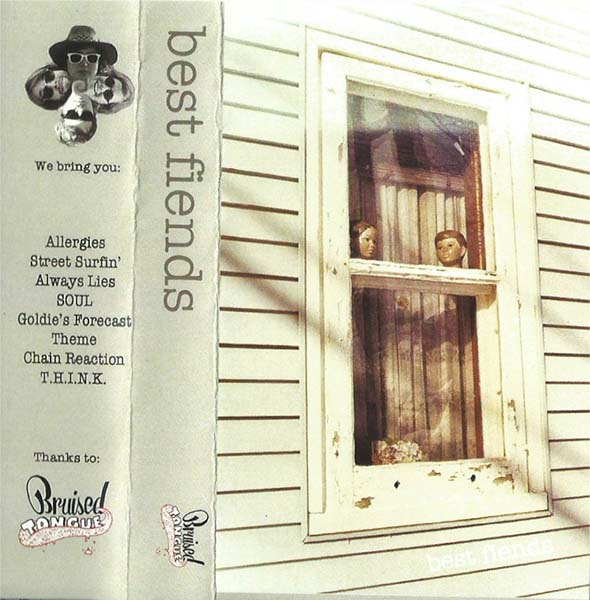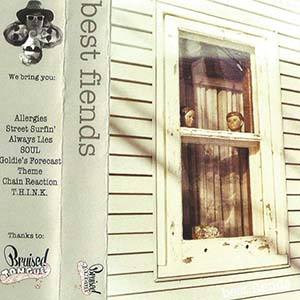 Best Fiends
Best Fiends
Halifax, NS
From the fiendish heart of Laura Stanley:
Beware the heart of Best Fiends. It is not blackened with hate or eroded by bitterness, but it beats in frantic measure; always in bright hues of red and pink. Wrapped in a panoply of anxiety and ardor, it surfs, has SOUL, and is desperate to get outside. But be sure Best Fiends are no villains, these fiends are out for friends.
Du cœur monstrueux de Laura Stanley:
(Traduit par Julie Mayer)
Prenez garde au cœur de Best Fiends. Ce dernier n'est pas noirci de haine ou érodé par l'amertume, mais il bat à un rythme effréné, toujours en teintes vives de rouge et rose. Enveloppé dans une panoplie d'anxiété et d'ardeur, ce cœur surfe, a une âme et veut à tout prix aller dehors. Mais soyez assurés que les Best Fiends ne sont pas méchants, ces monstres sont à la recherche d'amis.
Dead Beat Poet Society
Induction
(Self Released)
Sackville, NB
From the Dead Beat mind of Laura Stanley:
Captains! my Captains! our fearful trip has just begun. We're drunk and high, lost in the perpetual agitation brought on by our responsibilities. We're generation Y warriors, wool pulled over our eyes, pretending everything's alright. Our yawp is not savage, but pointed, and matches the fire in our restless bones.
Walk the path where Kay Moon and Zakary Slax stand. Energized and alert.
De l'esprit irresponsable de Laura Stanley:
(Traduit par Aliké Harel)
Ô, Capitaines! Mes capitaines! Notre voyage effroyable ne fait que commencer. Soûls, nous planons, perdus dans le tumulte perpétuel entretenu par nos responsabilités. Nous sommes les guerriers de la génération Y, au regard masqué d'un lainage, affectant un air béat. Notre cri n'est pas sauvage, mais ciselé et aux couleurs du feu, fébrile jusqu'à la moelle. Prenez le chemin où se tiennent Kay Moon et Zakary Slax. D'aplomb et alerte.
Dead Beat Poet Society – Coming of the Age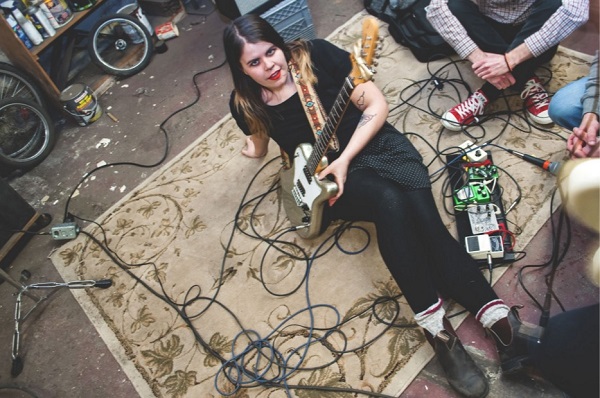 Paterson Hodgson
London, ON
Photos by: Brittney Robbins at Kpod Media
From the Atlantic brain of Mailis Rodrigues:
Paterson Hodgson fronts London, ON rock band So Young, but she has much more on her plate than that. An outspoken feminist and an organizer of London Girl's Rock Camp, she's a real inspiration. She's an artist, is responsible for the Rag Bag Bazaar craft fair, and her work has always aimed to engage and include the community. "Come as you are" never sounded more true.
You were part of the Open House Arts Collective. Is the project still running? How does it work?
Everyone was kinda moving on and it stopped, but we did exist for 3 years. It was pretty fun! We had a record label where we put out local bands. We printed the CDs and covers ourselves, and then we had a music festival called OH! Fest which happened for 3 years. I was the artistic director of the festival. I booked most of the bands for that and for the shows that we put on.
What happened to OH! Fest? Why did it end?
We had OH! Fest twice in the spring. Open House Arts Collective actually disbanded right before the third one, but it still happened because there was a partnership with some other people. That one was bigger; it was outside and it was in the Fall. I really like putting on shows, but I sort of stopped doing that. I didn't have my band at the time I was doing Open House, so I would focus more on my visual art, where I do illustration and posters and stuff.
What is the importance for you of this connection with community?
I like being involved in community, especially Canada-wide. It's awesome and exciting bringing bands to London that are from other places, that are interesting. I love touring to other scenes and seeing what's happening there. I was more involved in the music scene as a promoter, and now I'm more involved as a band and it's super different. As an artist I feel like I'm in the backseat, sort of, but I'm still part of a lot of different things. I run a craft fair here in London called the Rag Bag Bazaar. I started thinking about different kinds of people in London who are interesting and cool, but maybe don't wanna go to a concert, so I started researching a thing called day culture. It's a pretty simple idea, but it felt kinda radical to me. I thought, "Oh! Events during the day? That's really cool!" so I started the Bazaar three years ago. I realized that I could reach a lot more people. The music scene really caters toward people who like drinking and staying up late, who maybe don't have family, or who are able-bodied. There aren't many venues in London that are wheelchair accessible, and so all of the Rag Bag Bazaars have been in wheelchair accessible places. As a result, I get tons of different people out to those events, people that are all differently abled and all different ages, and that's really cool.
Your lyrics have very strong messages. Do you see writing music as a way to make a statement?
I don't think songs work as a medium to get a message out. I don't think a song about something is as important as an activist or somebody working to change laws. But I do try to write about things that are not necessarily written about a lot. Things that are important to me. I do like the idea of inspiring. It sounds kind of arrogant, but I like the idea of inspiring other women. I think it's cool that I'm a girl in a rock band, but when I write songs that are also about my lived experience I think I have more of a connection to other women. My songwriting changed a lot in the last few years. I guess it went from more cute or fun songs to now, where I'm trying to be sort of sarcastic.
How do you see London's art and music scene?
London is always kind of up and down; it's always in a wave. Everywhere is, but maybe it's a little more extreme in London. Sometimes I feel like I'm not gonna get any time to do anything in a month except go to shows, but then there will be months where nothing happens. Right now it feels exciting to be in London. There are a lot of cool bands and there are a lot of people putting on shows, which I feel is one of the things that really makes a scene. The bands are great and can put on their own shows, but as soon as you start getting regular people booking gigs (instead of promoters that are into money), you end up with a way better music scene.
How do you see the situation of women in Canadian music and arts at the moment?
There are more girls in bands all the time, and I always feel like the more girls there are in bands, the more girls who start bands. Once a cool new band starts with a girl in it, three more crop up. It happens all the time, and it kind of comes in waves. I think girls are doing awesome in Canada right now; there's so much solidarity. There are ingrained attitudes in every aspect of societies, so it's not just in music. It's everywhere. If the education, business, and arts worlds are still sexist, then so is the music world. There are these small pockets where it's a lot better: some really amazing punk scenes that are super inclusive and really good at dealing with all different kinds of oppressive behavior. I think as it becomes easier to be a woman in music there's going to be more women in music. It's hard to call out sexism when you're by yourself. Maybe no one else will recognize it. But when there's a bunch of you, it's way easier to say "this happened," and someone will back you up. I can't imagine what it would be like to be a person of color when something happens and there's just a bunch of white people around. So as scenes get more diverse, it does get better: everyone becomes more accountable because there's less of an imbalance.
What are your projects for the future?
They mostly involve my band, So Young. Our founding guitar player moved to New Brunswick, and so the lineup changed a bit. I'd like to record as soon as possible now that we have the new line up nailed down. I've planned on changing the sound a little bit, going slightly heavier. I wouldn't say punk, but maybe a little bit more punk? I don't know, but I can see it happening, so I'd like to record that soon.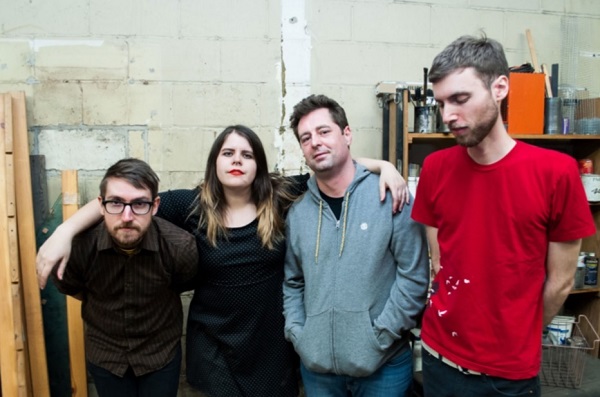 Par la cervelle atlantique de Mailis Rodrigues:
(Traduit par les blues conservateurs d'Émily Traichel)
Paterson Hodgson est à la tête du groupe rock So Young de London (Ontario) mais elle s'occupe aussi de bien d'autres choses. Féministe qui ne mâche pas ses mots et coordinatrice du London Girl's Rock Camp, elle est une vraie inspiration. Elle est artiste, responsable de la foire artisanale Rag Bag Bazaar, et ses oeuvres ont toujours cherché à mobiliser et à inclure la communauté. « Come as you are » n'a jamais sonné aussi authentique.
Tu faisais partie du Open House Arts Collective. Le projet est-il toujours actif? Comment ça marche?
Tout le monde est un peu passé à autre chose et ça s'est arrêté, mais nous avons en fait existé pendant 3 ans. C'était pas mal le fun! On avait un label grâce auquel on faisait la promotion de groupes locaux. On imprimait les CD et les pochettes nous-mêmes. Ensuite on a eu un festival de musique appelé OH! Fest qui a eu lieu pendant 3 ans. J'étais la directrice artistique du festival. Je programmais la plupart des groupes pour le festival et pour les spectacles que nous organisions.
Qu'est-ce qui est arrivé à OH! Fest? Pourquoi a-t-il pris fin?
Nous avons organisé OH! Fest deux fois pendant le printemps. Les membres d'Open House Arts Collective se sont en fait séparés juste avant le troisième, mais il a quand même eu lieu parce qu'il y avait un partenariat avec d'autres gens. Celui-là était plus grand; il s'est passé en plein air et durant l'automne. J'aime beaucoup organiser des spectacles, mais j'ai un peu arrêté ça. Je n'avais pas mon groupe à l'époque où je me suis impliquée au sein de Open House, ce qui fait que je me concentrais davantage sur mon art visuel qui me permet de faire de l'illustration, des affiches et d'autres choses.
Quelle est l'importance pour toi de cette connexion avec la communauté?
J'aime être impliquée auprès de la communauté, surtout au niveau pan-canadien. C'est trippant de faire venir des groupes à London qui viennent d'ailleurs, qui sont intéressants. J'adore faire la tournée d'autres scènes et de voir ce qui se passe là-bas. J'étais plus impliquée dans la scène musicale en tant que promotrice, et maintenant je suis davantage impliquée en tant que membre d'un groupe musical et c'est très différent. En tant qu'artiste j'ai un peu l'impression d'être au second plan mais je fais toujours partie de nombreux projets différents. Je dirige une foire artisanale ici à London appelée le Rag Bag Bazaar. J'ai commencé à réfléchir aux différents types de gens à London qui sont intéressants et cool, mais que ça ne tente pas forcément d'aller à un concert. J'ai commencé à faire des recherches sur un truc qui s'appelle la culture du jour. C'est une idée pas mal simple, mais ça me semblait un peu radical. J'ai pensé, « Oh! Des activités pendant la journée? C'est vraiment cool ça! » alors j'ai commencé le Bazaar il y a trois ans. Je me suis rendue compte que je pouvais atteindre beaucoup plus de monde. La scène musicale sert vraiment les intérêts de ceux qui aiment boire et veiller tard, qui n'ont peut-être pas de famille, ou qui sont valides. Il n'y a pas beaucoup de salles à London qui sont accessibles en fauteuil roulant, alors tous les Rag Bag Bazaars ont eu lieu dans des sites accessibles en fauteuil roulant. En conséquence, je reçois un tas de gens différents à ces évènements, des gens qui ont tous des habiletés différentes et de tous les âges, et ça c'est vraiment cool.
Tes paroles véhiculent des messages puissants. Vois-tu la composition musicale comme une façon de faire une déclaration?
Je ne pense pas que les chansons servent de médium pour transmettre un message. Je ne crois pas qu'une chanson à propos de quelque chose soit aussi importante qu'un activiste ou quelqu'un qui travaille pour changer les lois. Mais j'essaie en effet d'écrire au sujet de choses qui ne sont pas nécéssairement souvent abordées. Les choses qui me sont importantes. J'aime l'idée d'inspirer. Ça a l'air arrogant, mais j'aime l'idée d'inspirer d'autres femmes. Je trouve ça cool d'être une fille dans un groupe de rock mais lorsque j'écris des chansons qui sont également au sujet de mon vécu, je trouve que j'ai davantage une connexion avec d'autres femmes. Ma composition a beaucoup changé au cours des dernières années. On est passé de chansons plutôt cute ou l'fun à mes chansons actuelles, où je tente d'être du genre sarcastique.
Comment trouvez-vous la scène artistique et musicale de London?
London est toujours un peu fluctuante avec des hauts et des bas. C'est comme partout, mais peut-être que c'est un peu plus extrême à London. Des fois j'ai l'impression que je n'aurai pas le temps de faire quoi que ce soit en un mois si ce n'est aller voir des spectacles, mais ensuite il y aura des mois pendant lesquels il ne se passe rien. En ce moment, je me sens excitée d'être à London. Il y a de nombreux groupes cool et il y a beaucoup de gens qui montent des spectacles, ce qui je crois est essentiel à ce qui constitue une scène. Les groupes sont superbes et peuvent monter leur propres spectacles, mais dès que des gens ordinaires (plutôt que des promoteurs qui s'intéressent à l'argent) se mettent à programmer des spectacles, on se retrouve avec une bien meilleure scène musicale.
Comment vois-tu la situation des femmes dans la musique et les arts canadiens en ce moment?
Il y a de plus en plus de filles dans des groupes et je trouve que, plus il y a de filles dans des groupes, plus cela donne envie à d'autres filles de faire partie d'un groupe. À chaque fois qu'un nouveau groupe cool voir le jour avec une fille comme membre, il y en a trois autres qui surgissent. Ça arrive tout le temps, et ça vient un peu par vagues. Je crois que les filles réussissent très bien au Canada présentement; il y a tellement de solidarité. Il y a des attitudes enracinées dans tous les domaines de la société, pas juste en musique. C'est partout. Si les mondes de l'éducation, des affaires et des arts sont toujours sexistes, alors le monde de la musique l'est aussi. Il y a des petites poches où les choses vont beaucoup mieux : certaines scènes punk vraiment extraordinaires qui sont hyper inclusives et vraiment bonnes pour faire face à toutes sortes de comportements oppressifs. Je crois qu'au fur et à mesure que cela deviendra plus facile d'être une femme en musique, il y aura plus de femmes en musique. C'est difficile de critiquer le sexisme quand on est toute seule. Peut-être que personne d'autre ne le reconnaitra. Mais lorsqu'on est plusieurs, c'est beaucoup plus facile de dire « voilà ce qui est arrivé » et quelqu'un te soutiendra. Je ne peux pas imaginer à quoi ça ressemblerait d'être une personne de couleur lorsqu'il arrive quelque chose et il qu'il n'y a qu'une foule de blancs présents. Alors au fur et à mesure que les scènes deviennent plus diversifiées, les choses s'améliorent : chacun devient plus responsable parce qu'il y a moins de déséquilibre.
Quels sont tes projets pour l'avenir?
Ils impliquent surtout mon groupe, So Young. Notre guitariste fondateur a déménagé au Nouveau-Brunswick, ce qui fait que notre line-up a un peu changé. J'aimerais enregistrer dès que possible maintenant que nous avons le nouveau line-up dans la poche. J'ai prévu changer un peu notre son, de virer légèrement plus heavy. Je ne dirais pas punk, mais peut-être un peu plus punk? Je ne sais pas, mais je peux l'imaginer, alors j'aimerais enregistrer ça bientôt.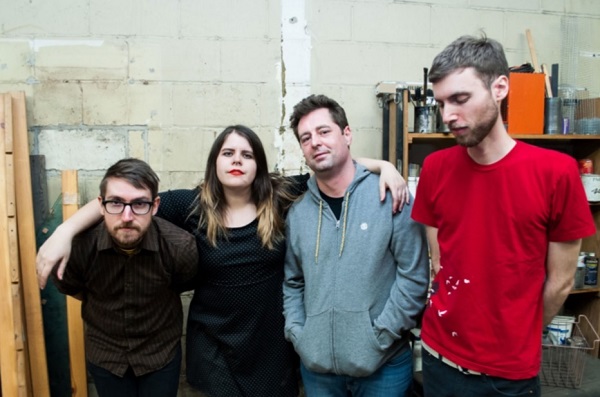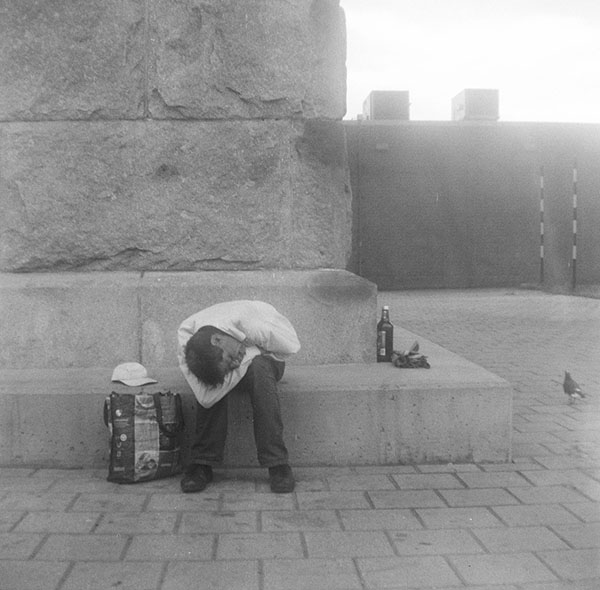 Stegosaurus
PUMMELED
Saint John, NB
From the Riverside dispatches of Ben Burnett:
Like the restless, Bukowski-esque malcontents of the 90's that preceded them – Kasher, Malkmus, Brock, – Stegosaurus desperately want to shed their own skin. Pummeled is a diary of Port City drudgery. Heavy with escapist fantasies, they're too pessimistic to be dreamers. This is a dirty, cathartic processional marching towards a darker horizon.
Des répartitions riveraines de Ben Burnett:
(Traduit par Mylène j'ai besoin de vacances Quevillon)
Tels les insatisfaits et les mécontents des années 90, du genre Bukowski, qui les ont précédés – Kasher, Malkmus, Brock, – Stegosaurus souhaite désespérément se renouveler. Pummeled est le journal de la lutte d'une ville portuaire. C'est la catharsis d'une marche processionnelle morose, vers un horizon encore plus sombre.
---