Tag: revolution winter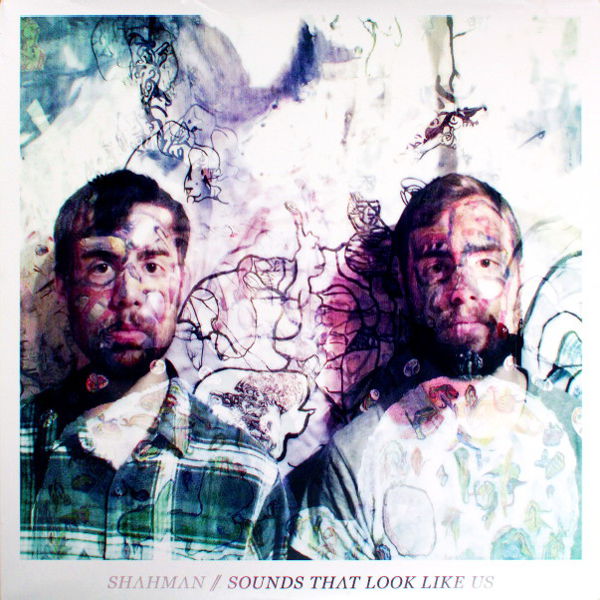 Let Shahman's Sounds That Look Like Us reignite the paleolithic embers we envelop. Through caliginous haze, gentle melody propels to frenzy as suddenly and impulsively as the tall grass submits to the wind. Crescendo hurls cries of desperation and anguish only to be restored confident and supple. Ecstatic frenzy leads from quotidian rhythm to colloquy with atavist liminal imminence — the animal spirits of our earth-encumbered ancestors.
Shahman
Sounds That Looks Like Us
Toronto, ON
From the liminal imminence of Liam Kennedy:
Through caliginous haze, gentle melody propels to frenzy as suddenly and impulsively as the tall grass submits to the wind. Crescendo hurls cries of desperation and anguish only to be restored confident and supple. Ecstatic frenzy leads from quotidian rhythm to colloquy with atavist liminal imminence — the animal spirits of our earth-encumbered ancestors. Let Shahman's Sounds That Look Like Us reignite the paleolithic embers we envelop.
De l'imminence liminale de Liam Kennedy:
(Traduit par Jessica Grenier)
Une douce mélodie perce un brouillard opaque, provoquant impulsivité et frénésie aussi sûrement que l'herbe haute est soumise aux aléas du vent. Le crescendo hurle son cri de désespoir angoissé avant d'être réhabilité, flexible et confiant. La frénésie extatique mène du rythme quotidien au colloque par une immanence liminale atavique – les esprits des animaux de nos ancêtres enfouis. Laissez Sounds That Look Like Us de Shahman rallumer la braise paléolithique qui sommeille en vous.

Shahman – Why have I set out to demean these things, these so called 'simple' pleasures?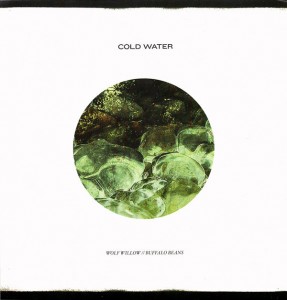 Cold Water
Wolf Willow b/w Buffalo Beans
Calgary, AB
From the gruff stuff of Jesse Locke:
That voice emanating from the mouth of Kevin Stebner might sound unreal, but this is a man who has earned his Beaver Badges and become fully grown. Slowing the post-hardcore roll of of his stalwart project while maintaining the inimitable qualities of new/old Canadiana, he stays frosty with the country-rock turns of Cold Water. The songs of this 7" are no longer seasonally appropriate, but their heart-on-flannel-sleeve feeling will stay with you year-round.
De l'attitude bourrue de Jesse Locke:
(Traduit avec la main sur le cœur de Dominic Mpilé)
Cette voix sortant de la bouche de Kevin Stebner peut sembler irréelle, mais voici un homme qui a gagné ses galons et mangé toutes ses croûtes. En ralentissant le rythme post-hardcore de son autre projet Stalwart Sons tout en maintenant la qualité inimitable de la griffe new/old Canadiana, il garde le cap avec le virage country-rock de Cold Water. Les chansons de ce 7" ne sont plus saisonnières, mais leurs émotions à fleur de peau resteront en vous toute l'année.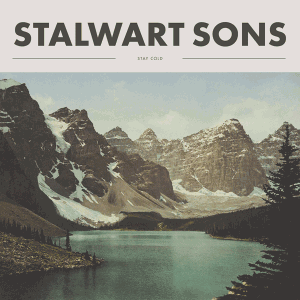 Stalwart Sons
Stay Cold
Calgary, AB
From the horse blanket rash of Jesse Locke:
Righteous anger and foe-vanquishing riffs propel the latest blitzkrieg from these sons of freedom. The Stalwarts have always blazed their trail with political connectedness, but here the grown-ass man voice of Kevin Stebner (answered by bassist Matt Learoyd with triple score Scrabble points on the six-minute heart-render "True North") delivers his most passionate poetry to date. Stay cold, Ponyboy.
De la démangeaison de chabraque de Jesse Locke:
Une colère vertueuse et des riffs redresseurs de torts propulsent le dernier blitz de ces fils de la liberté. Les Stalwarts ont toujours balisé leur chemin de leur attitude politique, mais ici la voix de stentor de Kevin Stebner (à laquelle le bassiste Matt Learoyd répond avec des mots comptent triple sur l'affligeante « True North » de six minutes) offre sa poésie la plus passionnée à ce jour. Stay cold, Ponyboy.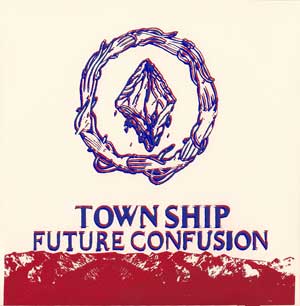 Town Ship
Future Confusion
Toronto, ON
From the imaginary numerics of Aaron Levin:
A strange creature has emerged from the western camp of Kevin Stebner's Revolution Winter. Town Ship's wikked dabbling in the occulant waves of 80s post-punk pommel their cyclic guitar wrenching into awesomely unfamiliar landscapes. The resulting collateral damage is more Pinx than Jehu and the surrounding void is proof of your transfiguration. Beautiful silk-screen sleeves ripe for the gripping.
De la numérique imaginaire d'Aaron Levin: (Traduit par Maya Keshav)
Une créature bizarre est sortie de la partie de l'ouest de Revolution Winter de Kevin Stebner. Le tâtement méchant de Town Ship dans les ondes occultes de post-punk des années 80 tabasse leur arrachement cyclique de guitare en les paysages merveilleusement hors de l'ordinaire. Les dommages collatéraux qui résultent est plus Pinx que Jehu, et le vide qui l'entoure est la preuve de ta transfiguration. Les belles couvertures serigraphiées sont prêtes pour sautez dessus.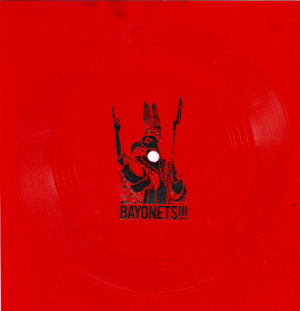 Bayonets!!!
Two Songs Regarding Faith Mountain
Edmonton, AB
From the eagle faith of Jesse Locke:
Edmonton's high drama manic panic punks are alive and kicking at the pricks on this Camaro red two-song flexi. Spasmodic bursts of windmill riffitude, boneheaded breakdowns and absurdist drill sergeant gang chants in a minute or less are all you're going to get on this collectible sneak peek at the upcoming "long" player, and you'll spoon it down with a grin. "This must be what it's like playing chess with your mom / This must be what it's like playing dress-up with your dad." Bayonets!!! are proud parents of a Drop D student.
De la foi en aigle de Jesse Locke: (Traduit par le père chic de Maya Keshav)
Les voyous maniaques paniques et dramatiques d'Edmonton sont vivants et en pleine forme sur ce flexi rouge Camaro de deux chansons. Les éclats spasmodiques de riffs éoliens, les crises têtues et les refrains absurdes à la sergent instructeur dans une minute ou moins sont tout ce que tu recevras avec cet aperçu au long play imminent, et tu l'avaleras avec un large sourire. "This must be what it's like playing chess with your mom / This must be what it's like playing dress-up with your dad." [Ça devrait être comme ça, jouer aux échecs avec ta mère / Ça devrait être comme ça, se déguiser avec ton père.] Bayonets!!! sont les parents fiers d'un étudiant Drop D.
Bayonets!!! – Pope of Eagleface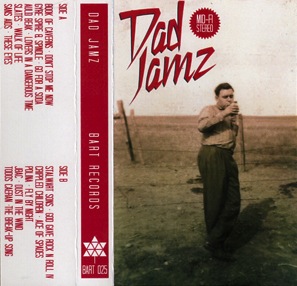 Various Artists
Dad Jamz
Asterisk, Canada
From the soft-rock epoch of Jesse Locke:
From concept to cassette, Dad Jamz is a gas. This cheeky comp finds the bands of the Bart Records and Revolution Winter clan tackling FM staples of the late '70s – early '80s soft-rock epoch with varying results of ridiculousness. Amidst choice picks from Queen, Kansas, Motörhead and Dire Straits (Slates' "Walk of Life" is a standout), label flagship Stalwart Sons crowd surf Kiss/Argent's "God Gave Rock 'N' Roll To You" with original lyrics across seven guitar-squealing minutes. Gyre Spire and Spindle deserve props for taking on Kim Mitchell's perpetually unhip anti-drinking anthem "Go For Soda", while Auld Beak clearly have love for Bruce Cockburn deep down. Polina's straight-faced Rush cover is a winner, and WC fave Sans AIDS could make even Bachman and Cummings shed a tear.
De l'époque de rock doux de Jesse Locke: (Traduit par Odile Leclerc)
De concept à cassette, Dad Jamz est un gaz. Cette compilation impertinente trouve les groupes du Bart Records et du clan Revolution Winter plaquant les éléments de base FM de l'époque de rock doux de la fin des années 70-débuts 80 avec des résultats variant de ridicules. Parmi les meilleurs choix de Queen, Kansas, Motörhead et Dire Straits (Listes' "Walk of Life" est remarquable), le label en vedette Stalwart Sons surf la foule ''God Gave Rock 'N' Roll To You '' de Kiss/Argent avec des paroles orininales à travers sept minutes de couinement de guitare, Gyre Spire and Spindle mérite un "bien fait" pour se charger du perpétuel hymne anti-boisson démodé de Kim Mitchelle ''Go For Soda'', pendant qu'Auld Beak a au fond, clairement de l'amour pour Bruce Cockburn. La couverture Rush sérieuse de Polina est une gagnante, et le préféré de WC, Sans AIDS, pourrait même faire verser une larme à Bachman et Cummings.
Auld Bleak – Lovers in a Dangerous Time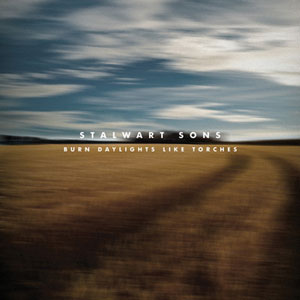 Stalwart Sons
Burn Daylights Like Torches
Calgary, AB
From the burnt prairedom of Aaron Levin:
Strange currents of prairie hard-rock percolate this hooking jaunt through hardcore's progressive pastures. Don't let them convince you otherwise: Burn Daylights Like Torches is a phenomenal rock record fit for turntables of all dimensions. They maintain their uncanny can-rock hookery through bails of crushing guitar riffs and agropop vocals, readying your inner 90s-teen for summer streams of melodic bass and jazz drummery. It's the perfect answer to Halifax and Montreal's wave of mathrock tompoppery and the only reverberations in this context imbued with Alberta's pastoral identity. GRIPORBEGRIPPED.
Du royaume des prairies brûlé d'Aaron Levin :
(Traduit par Odile Leclerc)
D'étranges courants du hard-rock de prairie infiltrent cette accrochante balade à travers pâturages progressifs de hardcore. Ne les laisser pas vous convaincre du contraire : Burn Daylights Like Torches est un enregistrement de rock phénoménal adapté pour des platines de toutes dimensions. Ils maintiennent leur inouï vers à succès de rock de canne à travers bail d'écrasantes riffs de guitare et des chants agro-pop, préparant votre ado des années 90 intérieur pour des courants d'été de basse mélodieuse et de la batterie de jazz. C'est la réponse parfaite aux vagues de trompopperie rock-math d'Halifax et Montréal et les seules réverbérations dans ce contexte imprégné de l'identité pastorale d'Alberta. PRENDSOUSOITPRIS.
---