Tag: punk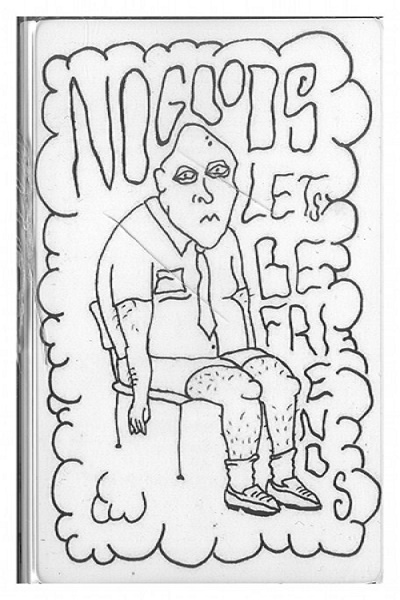 NoGoods
Let's Be Friends
Victoria, BC
From the phosphorescence of Noah Sherman:
NoGoods presents the type of psychedelic, high-intensity punk that can be enjoyed by your lonesome, or while you dance it out with dozens of tightly packed bodies in the sweaty confines of a garage somewhere – the latter being preferable. Try to not move your body when your hear the melodious, addicting guitar riffs, the pounding drums, and the familiar energy of the voice. If that sounds like a challenge, it's because it is.
De la phosphorescence de Noah Sherman:
(Traduit par le cerveau à moitié bon d' Alexis Maurice)
NoGoods présente un type de punk psychédélique à haute intensité pouvant être apprécié en solitaire, mais préférablement en dansant avec des douzaines d'autres humains coincés et suintants dans un garage quelque part. Essaie de ne pas te mettre à bouger sur ces riffs aux mélodies addictives, le tapage de la batterie et l'énergie familière du chanteur. Ça ressemble à un défi? C'en est un.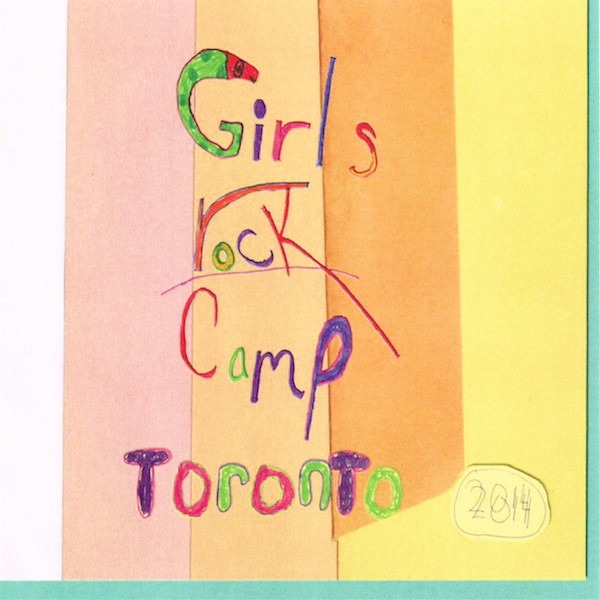 Various Artists
Girls Rock Camp Toronto – 2014
Toronto, ON
From the gushing dopamine levels of Sara Bortolon-Vettor:
Girls Rock Camp Toronto is a non-profit community organization empowering young women to play rock music. Their 2014 Compilation CD features a new kind of pop music: a fresh perspective from the voices of girls. It is genuine, fun, honest and quirky – there's nothing jaded about it. A spectacle of talents, diverse genres and instrumentations with all songs written and performed entirely by girls. The compilation includes 11 tracks highlighting the broad scope of songwriting and playing from Meteor Season's rock-pop gem, "Coming Your Way" to #pandabandits' punk-rocker, "The Great Release." To hear how this new pop will grow is worth the anticipation.
Des niveaux de dopamine débordants de Sara Bortolon-Vettor:
(Traduit par les terrasses caféïnées de Marie-Pier Chevrier)
Girls Rock Camp Toronto est un organisme communautaire à but non lucratif qui encourage les jeunes femmes à jouer de la musique rock. Leur CD Compilation 2014 met en valeur un nouveau style de musique pop de la perspective rafraîchissante des voix des filles. Authentique, ludique et farfelu, on n'y trouve absolument rien de réchauffé. Le tout, entièrement écrit et interprété par des filles, explore différents genres et instrumentations. L'album comprend 11 pistes qui dévoilent une vaste étendue d'écriture et d'interprétation, du bijou pop-rock « Coming Your Way » de Meteor Season au punk-rock « The Great Release » des #pandabandits. L'écoute patiente de l'évolution de cette nouvelle pop en vaudra certainement l'attente.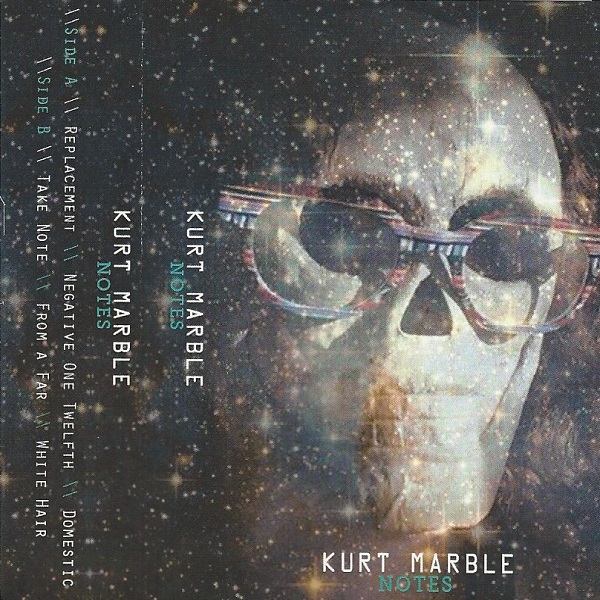 Kurt Marble
Notes
(Self Released)
Toronto, ON
From the impeccable hyperbole Adam Bradley:
Huck the holy hatchet slow-mo into the event horizon. Cement fisted, muscles taut, teeth cracking. A flash of lightning light and a tremendous boom. Kurt Marble emerges from the seething black sphere, all beings of hot, golden energy. Six songs of adamantine garage rock godliness lie herein, slashing on harsh curvature, pummeling like ancient anger. Giant riffs quake, an Olympian voice belts in echo, pensive moments seep through the cracks. The golem comes, prepare thy ears.
De l'hyperbole impeccable d' Adam Bradley:
(Traduit par Jessica Grenier)
La hachette sacrée est lancée, au ralenti, dans l'horizon des événements. Poings de ciment, muscles prêts, dents fendillées : Kurt Marble émerge de la sphère noire nébuleuse en une créature d'énergie rouge et or. Voici six chansons consacrées au rock de garage adamantin, tronçonnant les courbures brutes et martelant telle une rage ancienne. Un tremblement de riffs titanesques fait écho à une voix olympienne; des instants pensifs s'infiltrent par les crevasses. Le golem arrive, soyez avertis.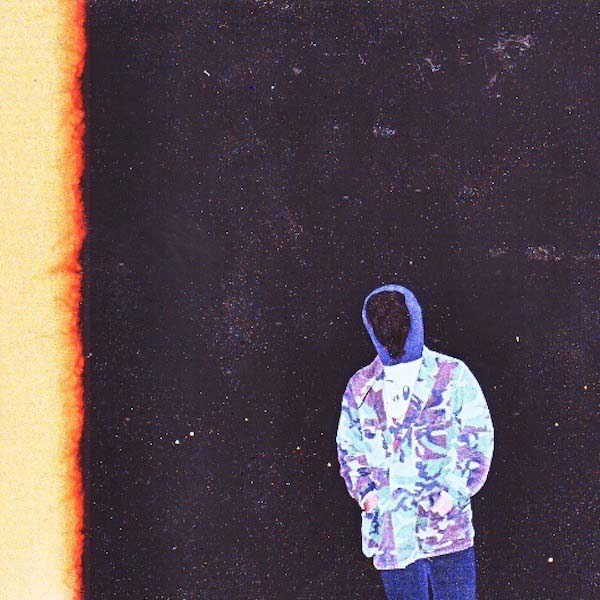 ACAB Rocky
Groups
Victoria, BC
From the grey clouds of Sara Bortolon-Vettor:
Victoria, BC's psych-punk project, ACAB Rocky take us by the heart and hands, allowing us to be happy being sad. Home recorded Groups is a demo compilation of the gloomy-joyous moments experienced on rainy days in the 1990s. Soulful and vulnerable vocals accompanied by lush harmonious guitar in, "Among My Own" bring out the sad-but-happy slacker in all of us. Stories of past lovers, never-ending house parties, bad trips and good trips come flashing back.
Des nuages gris de Sara Bortolon-Vettor:
(Du poisson Babel de Joel Mak)
Le projet psyché-punk de la Victoria en Colombie-Britannique, ACAB Rocky nous prend par le cœur et par les mains, et l'on se délecte d'être triste. Album enregistré à la maison, Groups est une compilation de démos qui saisit [les moments boudeurs-joyeux] vécus durant des jours pluvieux pendant les années 90. Les chants souls et délicats accompagnés de la guitare harmonieuse et luxuriante de la chanson « Among My Own » font ressortir le paresseux triste, mais heureux en chacun de nous. Des histoires d'anciens amants, de soirées sans fin, des mauvais et de bons voyages nous reviennent en mémoire.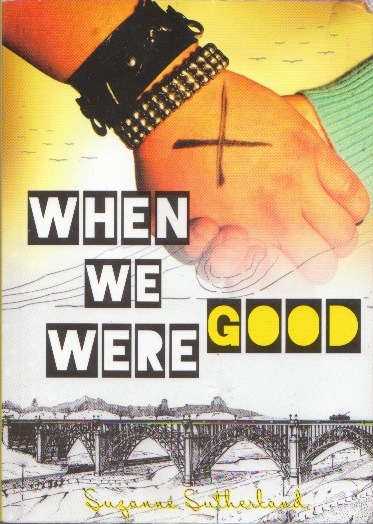 When We Were Good
Suzanne Sutherland
Toronto, ON
227 pp., perfect bound
From the out of step heart and head of Annelise Dowd:
Stand in any busy hallway, whether it's comprised of doctors or students or the recently bereaved, and you're guaranteed to hear a word so many times its one syllable no longer makes sense. A word so overused and meaningless that it feels gaseous and light between your teeth because it constantly occupies space there. This word is "good." But what truly entails being "good"? The clean and hollow euphoria of puritanical ethics? Or simply, to feel "good" within oneself? During teenage-hood, as the main character of Suzanne Sutherland's excellent When We Were Good attests, it's difficult to feel anything but "lying-in-my-room-alone-with-a-CD-on-good."
Sutherland's decidedly queer/feminist YA novel follows Katherine Boatman, a sixteen-year-old Torontonian grappling with depression in the wake of familial loss. A disillusioned Katherine parts through grief's thick fog to find a mysterious straight edge punk named Marie and a place where lyrics are poetry, X's on hands are religious iconography, and punk shows can shake one's innermost being with spiritual fervor. The strictly punk soundtrack (think Jawbreaker, Sonic Youth, and Minor Threat references) Marie introduces is raw and visceral, mirroring the electricity of teenagehood's first touches, heartbreaks, and unbridled rage.
When We Were Good doesn't eschew teenage romance and bildungsroman narratives, but instead employs them through the lens of queerness and mental health, transforming them into something new and gleaming and important. With every mixtape exchanged Katherine's relationship with Marie moves through mild fascination, to steadfast friendship, to love. Katherine finds that if to be "good" is to be at home, then home is not found between the words of any straight edge rulebook, but instead lies within the recesses of the identity she accepts herself. And it is here where Sutherland transfigures the classic Salinger "Who am I?" for a more timely and significant sentiment: "How can I figure out who I am and be okay if everyone is calling me a slut and a dyke?"
Du coeur et de la tête déconnectés de Annelise Dowd:
(Des pensées quasi-francophones de Kevin Godbout)
Tenez-vous au milieu d'un couloir occupé, que vous y voyiez des docteurs ou des étudiants ou des récemment endeuillés, vous êtes garanti d'entendre un mot tellement souvent que sa seule syllabe perd tout son sens. Un mot tellement surutilisé et dépourvu de sens qu'il ressemble à une forme gazeuse et légère entre vos dents, car il occupe toujours un espace dans votre bouche. Ce mot est ­«bon» (good). Mais qu'entend-on par être «bon»? L'euphorie nette et vide d'une éthique puritaine? Ou tout simplement, de se sentir «bon» soi-même? Durant les tristes moments de l'adolescence, comme le dit le personnage principal de l'excellent roman When We Were Good de Suzanne Sutherland, il est difficile de se sentir autre que «à-terre-dans-ma-chambre-seul-avec-un-CD-bon» (lying-in-my-room-alone-with-a-CD-on-good).
Ce roman pour jeunes adultes, aux tons décidément féministes/queer de Sutherland, suit Katherine Boatman, une adolescente de seize ans de Toronto aux prises avec une dépression à la suite d'un deuil familial. Désillusionée, elle diffuse l'épais brouillard de sa tristesse pour trouver une punk mystérieuse nommée Marie, et un endroit où les paroles de chansons sont des poèmes, des ­«X» sur les mains sont des icônes religieux, et des concerts punk peuvent secouer l'être intérieur de tous avec une ferveur spirituelle. La bande sonore strictement punk (il faut penser aux groupes Jawbreaker, Sonic Youth, and Minor Threat) introduite par Marie est brute et viscérale, en plus de refléter les premiers contacts électriques de l'adolescence, les coeurs brisés et la rage pure.
When We Were Good ne rejète pas l'amour entre des ados, ni la narrative d'un bildungsroman, mais utilise ces éléments perçus à travers la lentille d'une réalité queer et de problèmes de santé mentale. Cet état les transforme en quelque chose de nouveau, étincelant et important. Avec chaque mixtape qu'ils s'échangent, la relation de Katherine envers Marie évolue de la fascination, vers une grande amitié, et même jusqu'à l'amour. Katherine réalise que si pour être ­«bon» il faut être chez soi, alors ce chez-soi ne se trouve pas dans un livre de règles, mais existe plutôt à l'intérieur des cavités de l'identité qu'elle accepte elle-même. Et c'est ici que Sutherland transfigure le ­«qui suis-je» (Who am I) de Salinger pour un sentiment plus contemporain et significatif: «Comment vais-je découvrir qui je suis et l'accepter si tout le monde m'appelle une pute et une gouine?»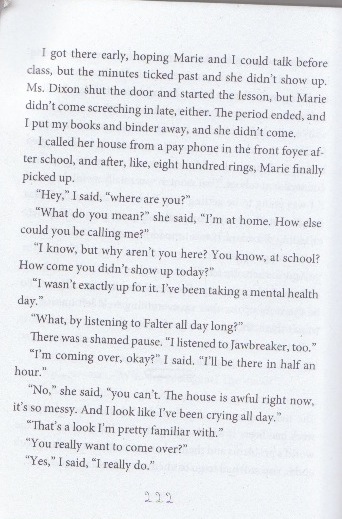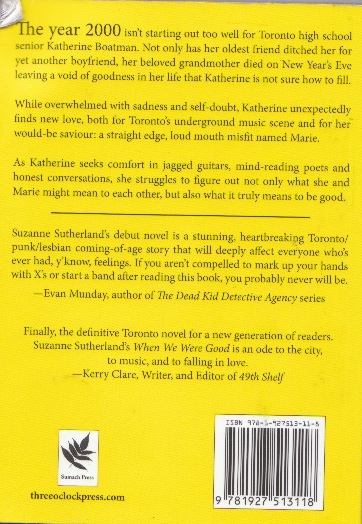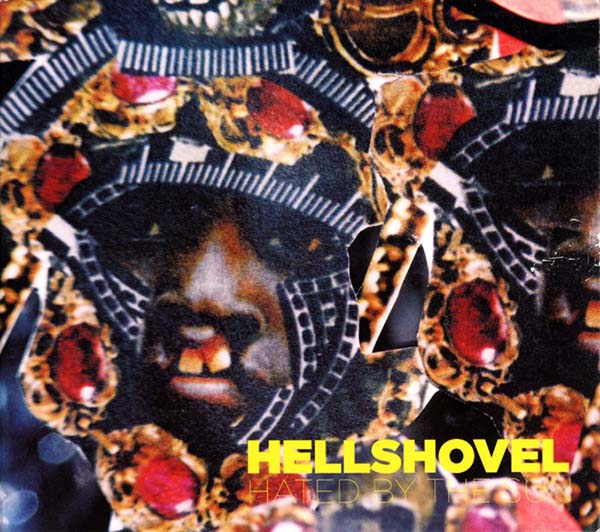 HELLSHOVEL
Hated By The Sun
Montréal, QC
From the sporadic diaspora of Benoit Arcand:
A new man in black is at the doors of the city. Jeff Clarke stops in front of each house still tagged by the devil's claw years earlier. Seeking truth in the sand, he spits on its gold and reveals its blood. With his sidekicks Dox Grillo and Bloodshot Bill, they manipulate the mysteries of country, summon the telluric force of punk in his crucibles, then distill bubblegum in psychedelic acid. The kids follow these panurgic jokers behind cascades of fuzz and through hollow ravines of twang, where they tame the bite of the sun and eat the scorpion's nectar.
The world divides itself into two categories: those who never will find treasures and those who dig. Hope to be one who digs.
De la diaspora sporadique de Benoit Arcand:
Nouvel homme en noir aux portes de la ville, Jeff Clarke s'arrête devant chaque maison où est encore la griffe du diable fichée là des années plus tôt. À la recherche de la vérité dans le sable, crachant sur son or, révélant son sang, il manipule, avec ses acolytes Dox Grillo et Bloodshot Bill, les arcanes du country, fait converger la force tellurique du punk dans ses creusets, puis distille le bubble gum dans l'acide psychédélique. Les enfants suivent ces farceurs panurgiques derrière les cascades de fuzz et dans les ravins creusés par le twang, où ils apprivoisent la morsure du soleil et goûtent le nectar du scorpion.
Le monde se divise bien en deux catégories: ceux qui ne toucheront jamais au trésor et ceux qui creusent. Espère être de ceux qui creusent.
HELLSHOVEL – Drifting Through the Galaxy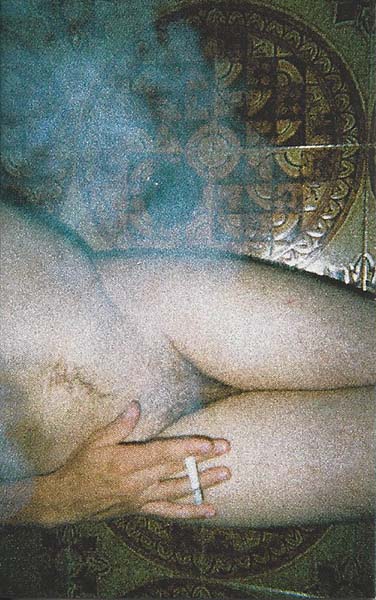 Dirty Frigs
Dirty Frigs
(Self Released)
Toronto, ON
From the pallid reflection of Adam Bradley:
Quartz golem wielding a crystal chandelier, baring down on the imp of banality. A sonic mountain growing geometrically forever, piercing the atmosphere and penetrating the tapestry of space-time. Frequencies shuddering and bass creating earthquakes indiscriminately. The cavernous voice of a trapped beast of the deep. Dust-bowl breath, searing eyes, gnashing jaws. Circles of salt, sage burnt in corners, a pallid, sick reflection of a thing that lived before. The walls twist and rend, nerves crackle under skin.
Du reflet blafard d' Adam Bradley:
(Traduit par Jessica Grenier)
Un golem de quartz brandit un chandelier en cristal, dévoilant le diablotin de la banalité. Une montagne sonore géométrique grandit à l'infini, perçant l'atmosphère pour pénétrer la toile spatio-temporelle. Les fréquences frissonnent : une basse crée aveuglément des tremblements de terre. La voix caverneuse d'une bête abyssale emprisonnée : souffle sablonneux, yeux ardents, dents exhibées. Des cercles de sel, de la sauge brûlant dans les coins, le reflet maladif d'une chose ayant déjà vécu. Les murs se tordent puis fendent, les nerfs crépitent sous la peau.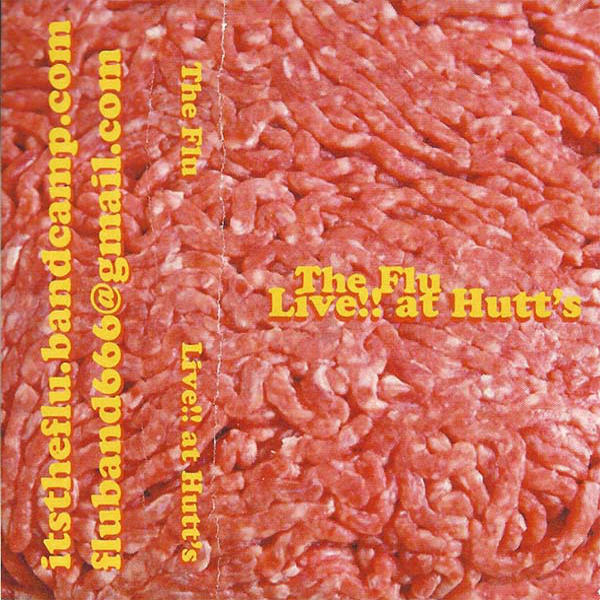 The Flu
Live!! At Hutt's
(Self Released)
Toronto, ON
From the balloon animal veins of Adam Bradley:
Ultra skuzz-buzz brain blasting snaggle-tooth punk slop. Four hundred mph, eyelids like parachutes, tongue flappin' like a thirsty dawg. Tall glass o' toxic slime with black tapioca balls, hands down the beef grinder, makin' a little dinner. Armadillos roll down into hell's mouth, highfive all the buds. Hurl a busted amp off a skyscraper, veins inflated like balloon animals, eyeballs googling 'round all bingo ball. Grin like a doofus, spontaneously combust, pile of ash crawling towards the bar.
Des veines gonflées comme des ballounes en forme d'animaux d'Adam Bradley:
(Traduit par le corps tombant plus vite que le cri de Jessica Grenier)
C'est une bouette punk sur un buzz de skuzz à s'en péter la tête. Quatre cent mille à l'heure, les paupières étirées en parachutes, la langue battant au vent comme chien. Un grand verre de glue toxique avec de boules de tapioca noir, les bras jusqu'au coude dans le hachoir : on se fait un petit souper. Armadillo se jetant dans la bouche de l'Enfer pour donner des highfive à ses chums. Lancer un ampli sauté du haut d'un gratte-ciel, les veines gonflées comme des ballounes en forme d'animaux, les yeux googlant comme des balles de bingo. Sourire comme un crétin, spontanément prendre en feu : un tas de cendre rampant vers le bar.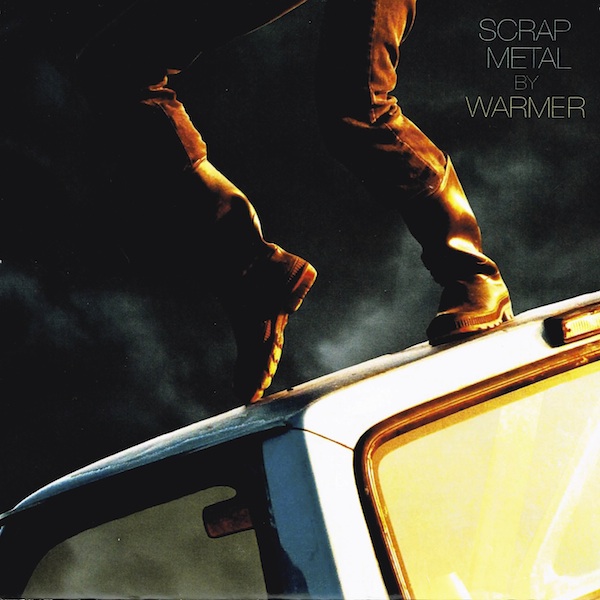 Warmer
Scrap Metal
(Self Released)
Kingston, ON
From the cannabinoid receptors of Sara Bortolon-Vettor:
Tripped out psych-punk trio Warmer teaches us to consistently embrace our environment whether we are in the woods "Howling With Coyotes" or smoking grass with friends. Scrap Metal is a fuzzed-out forest of hallucinogenic guitar accompanied by smooth, dynamic vocals. Sunlight swirls dance beneath your eyelids as tranquil, yet blunt rhythmic textures evoke inner ecstasy. These hazy-punks of Kingston deliver a hard-hitting, psychotropic debut.
Des récepteurs cannabinoïdes de Sara Bortolon-Vettor:
(Traduit par le sac de chips éventré de Jessica Grenier)
Le trio de psych-punk capoté Warmer nous apprend l'acceptation systématique notre environnement, que l'on soit dans les bois (« Howling With Coyotes ») ou en train de fumer de l'herbe avec des amis. Scrap Metal est une forêt *fuzz*ante de guitares hallucinogènes accompagnées d'une voix douce et dynamique. Des tourbillons de soleil dansent derrière nos paupières en suivant l'extase entraînée par les rythmes texturés, directs mais paisibles. Ces punks enfumés de Kingston nous livrent un premier album psychotrope qui frappe fort.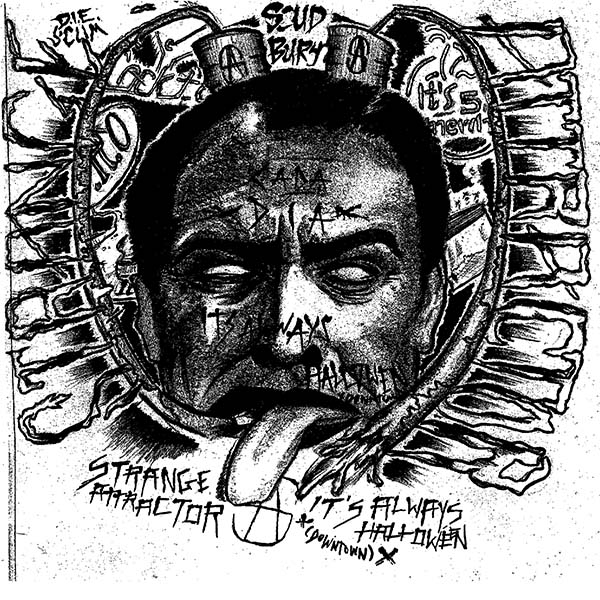 Strange Attractor
It's Always Halloween (Downtown)
Sudbury, ON
From the February costume of Brendan Lehman:
Real life and the night life – two versions of the same city. As the debate rages as to which is the new normal, each is populated with their own share of freaks and punks. Everyone in their work uniform, from denim suits to long johns to a button-covered leather jacket. Who is the real freak? Probably you and probably me. All in a swirl of Strange Attractor's distorted haze with the rest of the people hanging out downtown.
Du costume de février de Brendan Lehman:
(Traduit par la garde-robe trouée de Jessica Grenier)
La vie quotidienne et la vie nocturne – deux versions d'une même ville. Alors que le débat fait rage à savoir laquelle est la nouvelle normalité, chacune a sa dose de bizarroïdes et de punks : tous ont leur uniforme, du costume en jean aux caleçons longs en passant par le blouson en cuir couvert de boutons. Qui est le plus bizarre? Probablement toi et moi… et tous les autres qui se tiennent au centre-ville dans un des tourbillons de brume distordue de Strange Attractor.
---