Tag: psychic handshake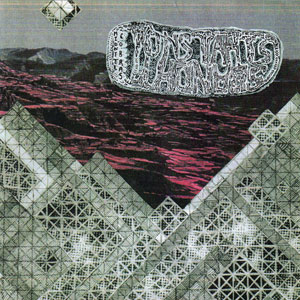 Tonstartssbandht
Midnite Cobras 7″
Montreal, QC
From the digital pyramidi of Aaron Levin:
Midnite Cobras is a static departure from Tonstartssbandht's choralic maximalism. They've emerged on Psychic Handshake with a pounding matrix of digimax psychedelia. Tremelodic falsettos soar above driving bass riffs and digital morphisms; a chaotic assemblage of divergent forces pushing diamond-tips to their aural limits. Synthesizers, harmonies, leads, distortion, and tape-warble abound, the brotherly duo file another bewildering disadjectified triumvirate of wave-forms. Do not even question the grip.
Des pyramides digitales d'Aaron Levin:
(Traduit par Odile Leclerc)
Midnite Cobras est un départ statique de choralic maximalism de Tonstartssbandht. Ils ont émergé sur Psychic Handshake avec une matrice battante de psychédélie digimax. Des falsettos tremelodiques grimpent au-dessus des riffs de basse entraînantes et des morphistes digitaux; un assemblage chaotique de forces divergentes poussant des pointes de diamants à leurs limites auditives. Des synthétiseurs, des harmonies, des gammes, des distorsions et des amas de gazouillis sur bande, le duo fraternel classe un autre triumvirat dé-adjectifié ahurissant de formes d'onde. Ne questionnez même pas le grip.

Tonstartssbandht – I'm a Welsh Souper

Tonstartssbandht – Electric Dragon Sword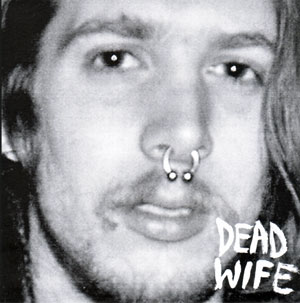 Dead Wife
Dead Wife
Montreal, QC
From the DxWxSxYxHxF of Jesse Locke:
Copping the speed, angst and Xeroxed b&w paste-ups of classic 1980s crust, Dead Wife's latest 7" hearkens back to the time when a stuttering robot reigned supreme. There's a healthy dash of Riot Grrrl in their breakneck skuzz as well, and these brats could go toe-to-toe with anyone lurking in East Van's weirdo punk grotto. Co-released by the always hep Psychic Handshake, newcomers No Vacation and recorded with the help of Choyce from Red Mass, this is a must-grip for the whole family now that Mom is worm food.
Du DxWxSxYxHxF de Jesse Locke:
(Traduit par Odile Leclerc)
Arrêtant la vitesse, la colère et les collages b&w photopcopiés du Crust classique des années 1980, le dernier 7'' de Dead Wife retourne au temps où un robot qui bégaie régnait totalement. Il y a une dose bénéfique de Riot Grrrl dans leur skuzz casse-cou aussi et ces gamins pourrait se mettre nez-à-nez avec n'importe qui rôdant dans les grottes de bizarroïdes punk de East Van. Co-mise en vente par les toujours cool Psychic Handshake, les nouveaux venus No Vacation et enregistré avec l'aide de Choyce de Red Mass, c'est un must grip pour toute la famille maintenant que Maman est de la nourriture pour asticot.

Dead Wife – DxWxSxYxHxF

Dead Wife – Txt Me
---