Tag: psyche tongues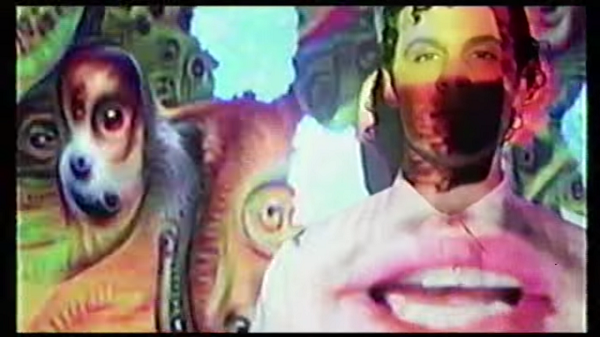 Booker T On Acid
I Need To Fall In Love
(Directed by: jjj)
Vancouver, BC
From the deep dark desire of Justin Crowe:
You see their face everywhere. Their bright eyes, shining lips; calling to you. It certainly isn't always this easy, love is creeping on in. Plucking at heart strings, a distant yet intimate sound fills the psyche and you can hear your chest beating. Illuminating across the walls, thoughts crackling like static. We accept it as we want it, as we need it. As we fall into the warm pools of affection, a calm and enigmatic pull as you smile and close your eyes.
Du désir profond et sombre de Justin Crowe:
(Traduit par Myl Quevillon)
Vous voyez leur visage partout. Leurs yeux brillants, leurs lèvres pulpeuses; ils vous attirent. Ce n'est certainement pas toujours aussi facile, et l'amour s'insinue. Directement sur la corde sensible, un son distant, mais déjà intime emplit votre psyché et vous entendez battre votre cœur. Vos pensées crépitent comme de l'électricité statique illuminant la surface d'un mur. Nous l'acceptons, étant donné que nous le voulons, que nous en avons besoin. Au moment où nous sombrons dans cette affection liquide et chaude, vous êtes envahi par une sensation calme et énigmatique : vous souriez et fermez vos yeux.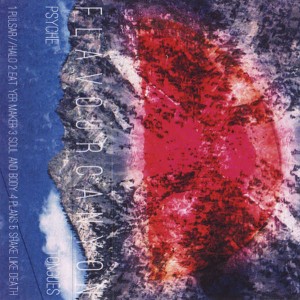 Psyche Tongues
Flavour Canyon
Toronto, ON
From the space-taste of Bryce Warnes:
Psyche Tongues' orange slice of psych-pop confection is a tightly planned astral daytrip. "Eat Yer Maker"'s relentless snare and gamboling bassline set the scene for an expedition to Titan's shores, and the call-and-response chorus of "Soul and Body" recalls certain mutants. "Shake Like Death" is a slowly unfolding, acoustic-picked hymn suitable for summer worship of our local yellow dwarf. None of these tunes clocks in past four minutes, making for a concise and all-too-brief sunburst of citrine space-taste. Juicy!
De l'arôme spatial de Bryce Warnes:
(Traduit par la concision juteuse de Vincent Rondeau)
Ce bonbon pop-psychédélique en forme de tranche d'orange est une excursion astrale hautement planifiée. Le snare insistant et la basse sautillante de « Eat Yer Maker » préparent le terrain pour une expédition sur les rivages de Titan et le refrain à répondre de « Soul and Body » rappelle un certain groupe de mutants. « Shake Like Death » se déroule tranquillement en forme d'hymne acoustique propice à la vénération de notre naine jaune locale. Aucune piste ne dépasse les quatre minutes, donnant une concision juteuse à cette explosion, peut-être trop brève, d'arôme spatial citronné.
Psyche Tongues – Eat Yer Maker
---