Tag: psych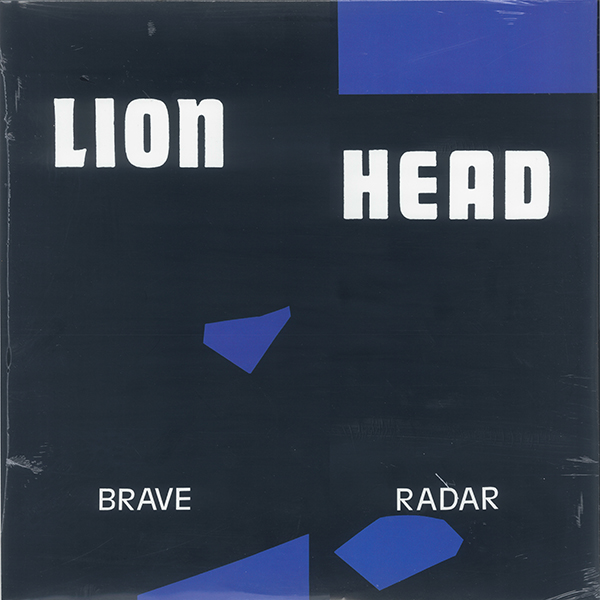 Brave Radar
Lion Head
Montréal, QC
From the littered desk of Laura Donohue:
The elevator's interior is so reflective it is hard to tell when the door has opened. Stepping inside, a million different versions of yourself extend radially from each corner. Tilting sideways to glimpse your other selves, one figure splits from the lattice. The rogue steps forward and presses an arm through the fluid pane. Your fingers almost touch. The elevator chimes the arrival of the 6th floor, ending the fever dream. Where do you go from here?
Du bureau encombré de Laura Donohue:
(Traduit par le voyage en ascenseur de Maya Keshav)
L'intérieur de l'ascenseur est si réfléchissant qu'il est difficile de remarquer que la porte s'est ouverte. En entrant, un million de versions de toi-même se répand en étoile de chaque coin. Tu te penches de côté pour entrevoir tes autres toi, quand un des toi se sépare du treillis. L'intrus s'approche et pousse un bras à travers le carreau fluide. Vos doigts se touchent quasiment. L'ascenseur sonne l'arrivée du sixième étage, mettant fin aux hallucinations. Où tu vas maintenant?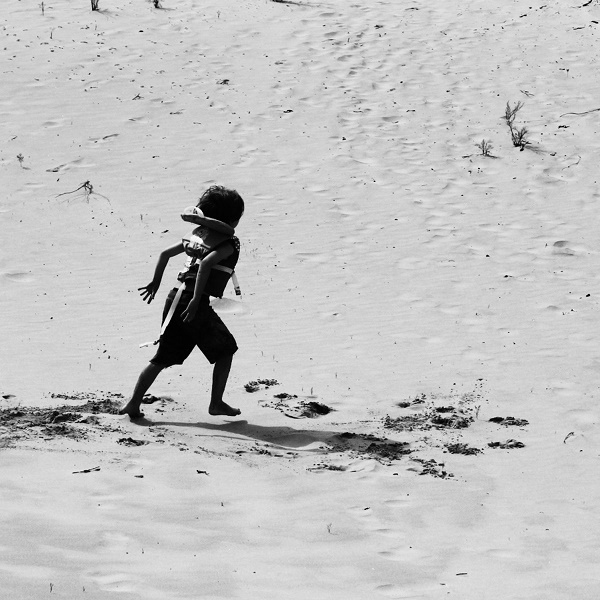 Jo Passed
Out
Vancouver, BC // Montreal, QC
From the shock of Hailey Celesse McCarthy:
A vault of elemental drone converges with a psychedelic, progressive loam on Jo Passed's debut release Out. Each track is an electric field casing a dark cellar, waiting to cast out shadows with the opening switch of an electric current. Jo Passed's vocals drape themselves over Out like soft transmissions – each magnetic composition creates a form that reinforces the crux – hovering in the air tasteless, invisible, but sensed.
De la stupeur de Hailey Celesse McCarthy:
(Traduit par l'ahurissement de Marie-Pier Chevrier?)
Une chambre-forte de drones élémentaires converge vers une glaise psychédélique et progressive sur Out, le premier album de Jo Passed. Chaque piste est un champ électrique enveloppant un sombre caveau, attendant patiemment de libérer ses ombres à l'activation d'un interrupteur de courant électrique. Les harmonies vocales de Jo Passed se drapent autour de Out comme de douces transmissions; chaque composition magnétique crée une forme en renforçant le coeur, voltigeant sans goût et invisible, mais sentie.
Jo Passed – No, Joy (I'm Not Real Girl)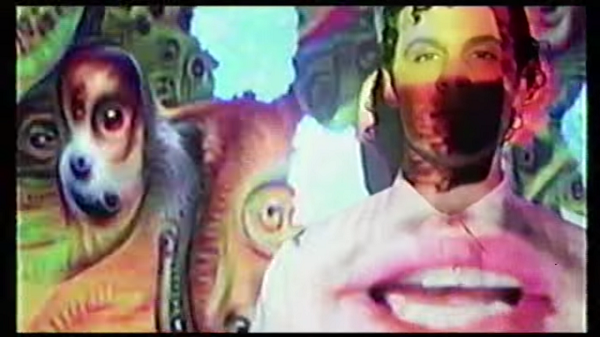 Booker T On Acid
I Need To Fall In Love
(Directed by: jjj)
Vancouver, BC
From the deep dark desire of Justin Crowe:
You see their face everywhere. Their bright eyes, shining lips; calling to you. It certainly isn't always this easy, love is creeping on in. Plucking at heart strings, a distant yet intimate sound fills the psyche and you can hear your chest beating. Illuminating across the walls, thoughts crackling like static. We accept it as we want it, as we need it. As we fall into the warm pools of affection, a calm and enigmatic pull as you smile and close your eyes.
Du désir profond et sombre de Justin Crowe:
(Traduit par Myl Quevillon)
Vous voyez leur visage partout. Leurs yeux brillants, leurs lèvres pulpeuses; ils vous attirent. Ce n'est certainement pas toujours aussi facile, et l'amour s'insinue. Directement sur la corde sensible, un son distant, mais déjà intime emplit votre psyché et vous entendez battre votre cœur. Vos pensées crépitent comme de l'électricité statique illuminant la surface d'un mur. Nous l'acceptons, étant donné que nous le voulons, que nous en avons besoin. Au moment où nous sombrons dans cette affection liquide et chaude, vous êtes envahi par une sensation calme et énigmatique : vous souriez et fermez vos yeux.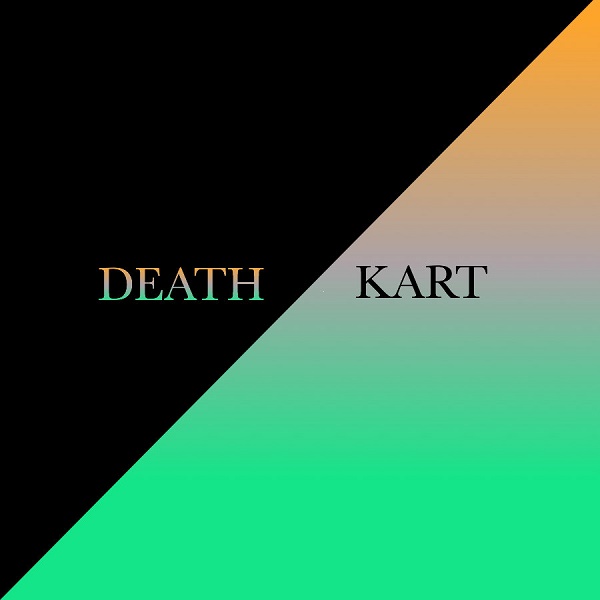 DEATH KART
DEATH KART
Victoria, BC
From the beach bum vigor of Joshua Robinson:
Super poppers from BC's Isle of Slack mix the fuzz with psych proclivities to make a sound brimming with the vigor of beach bummers and the steady flow of lo-fidelities. Down-tempo slackers spill their guts with the richness required to spin lysergic daydreams into hazy somnambulisms, replete with the rich overture of waking to repeat the cycle.
Par la vigueur de flâneurs de plage de Joshua Robinson:
(Par les rêveries lysergiques d' Émily Traichel)
Super poppers venu de l'île du Slack en Colombie-Britannique mixent les tendances fuzz et psych pour produire un son qui déborde de la vigueur de flâneurs de plage et du flux constant de basse-fidélités. Les slackers down-tempo vident leur sac avec la richesse requise pour faire tourner des rêveries lysergiques en somnambulismes vaporeux, remplis de la riche ouverture du réveil pour répéter le cycle.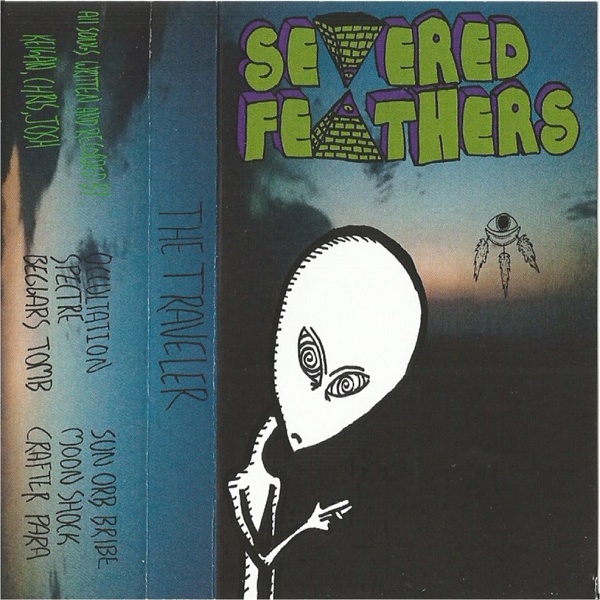 Severed Feathers
The Traveler
(Self-Released)
Peterborough, ON
From the perforated neocortex of Mark Anthony Brennan:
Chad edged the 1950 Ford Woody gingerly around the Galactic Trooper cruisers parked in orbit. His goal was the "Pie in the Sky" fast-food fly-thru. Next to him Brittany stared at her feet. "Hmm, still mourning over Kurt Cobain" he thought. "Fuck the past. Time to take grunge and rock'n'roll to the stars."
"Peace, man," said the hippie at the window, flashing the "V" sign.
"Give us two vegan burgers with gluten-free buns," said Chad. "Say, where's some good surf around here?"
"Ah, the Astral Glide is real a mind tickler. As trippy as mescaline."
"Cool."
Du néocortex perforé de Mark Anthony Brennan:
(Traduit par Sergio Calla)
Chad a manœuvré avec soins le Ford Woody de l'année 1950 autour des autos patrouilles galactiques stationnées en orbite. Son but, le rêve d'un service au vol-ant «fast-food» A côté de lui, Brittany regarda ses pieds. "Hmm, Elle fait encore le deuil de Kurt Cobain" se dit-il. "Au diable, le passé. Visons les étoiles pour le grunge et le rock 'n' roll." "Je te souhaite la paix, mon grand" a dit le hippie au kiosque en faisant signe de paix en forme de « v » avec ses doigts.
"Donne-nous deux burgers végétaliens avec du pain sans gluten" dit Chad. "Où peut-on «surfer»pas loin en passant ?"
"Ah, le « voyage astral » est une réalité qui fait chatouiller l'esprit." "Aussi euphorique que la mescaline."
"«Cool.»"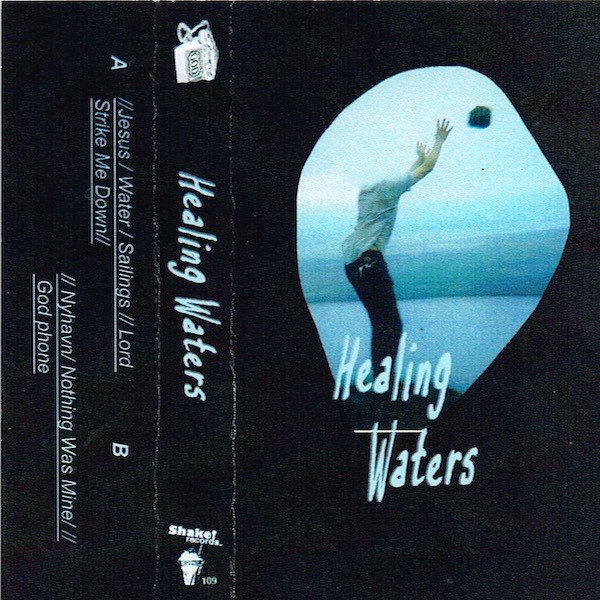 Healing Waters
Water
Victoria, BC
From the aquaphobic hallucinations of Sara Bortolon-Vettor:
Curves of black and blue fluid create a divine ripple effect. Sun sparkles. The water is warm. Our minds bloat and float away like abandoned canoes, left to drift. Passengers' punctured souls litter the water's floor. As the heaviness behind our eyes turns our gaze downward, staring into the water, we wonder whether our thoughts will drown. Be gone forever.
Des hallucinations aquaphobiques de Sara Bortolon-Vettor:
(Traduit par Diane Beaupré)
Des courbes de fluides noirs et bleus créent un effet d'ondulation divin. Le soleil brille. L'eau est chaude.. Nos esprits se gonflent et partent à la dérive comme des canots abandonnés à la merci du courant. Les âmes perforées des passagers jonchent le plancher des eaux. Alors que nos paupières lourdes nous font baisser les yeux et fixer les profondeurs de l'eau, nous nous demandons si nos pensées couleront. Disparaître à jamais.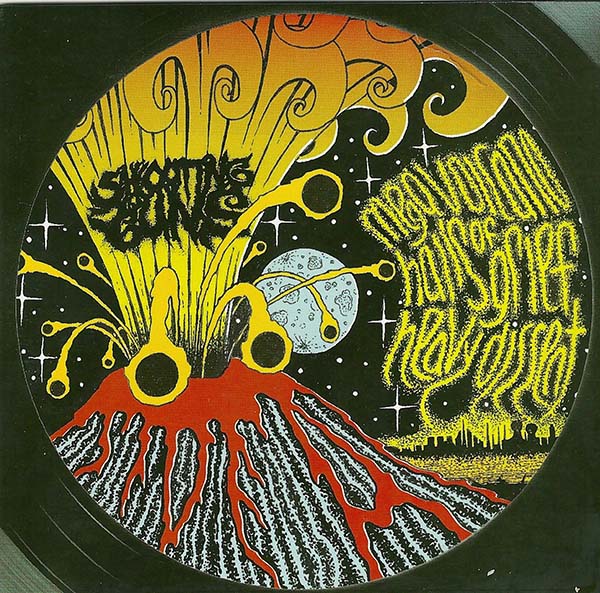 Shooting Guns // Hawkeyes
Brothers of the Nod
Saskatoon, SK // Waterloo, ON
From the bawkwind hootleg of Josh Rohs:
You've been lied to. Observe your compass needle. Magnetic declination nods to the truer north: the exact midpoint between Waterloo and Saskatoon. There stands a megalith, coloured obsidian and cloaked in undulating fuzz fraternal. A loudspeaker spews out Brothers of the Nod's outerstellar overdrive, seeping more booze than a Hawkwind bootleg. Doom-kosmische dirtbags of the world, unite.
De l'enregipirement strate présentant Hawkwind de Josh Rohs:
(Traduit par l'aurore boréale de Julie Mayer)
On t'a menti. Observe l'aiguille de ta boussole. La déclinaison magnétique fait un clin d'oeil au nord plus vrai que le nord vrai: le point milieu exact entre Waterloo et Saskatoon. À cet endroit se dresse un mégalithe, une obsidienne colorée enveloppée dans un ondoyant fuzz fraternel. Un haut-parleur crache la suractivité hors-stellaire de Brothers of the Nod et suinte plus de gnôle qu'un enregistrement pirate présentant Hawkwind. Marginaux doom-kosmische, unissez-vous!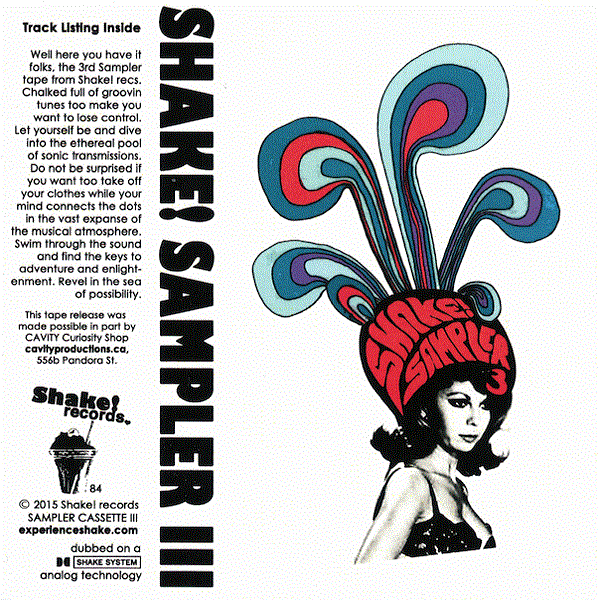 Various Artists
Shake! Sampler III
Victoria, BC
From the competing frequencies of Katie Jensen:
A junk store window gleaming with treasures. Dented jangle-pop cans burnished with gritty, syrup-stained rims. Sunbleached beach towels with familiar stains. A tambourine rattling coquettishly; the shopkeeper's purring pet. Tinted glasswear played like cowbells: hollow and true. A wooden bowl with a wide-mouthed brim, drooling with overflowing keys. Unopened letters. Leftovers from someone else's life.
A tiny handheld radio blares an anthem of discordant, slacker post punk. Twist the dial but stay between frequencies. Hover here. Hold your breath.
Des fréquences en compétition de Katie Jensen:
(Traduit par Julie Mayer)
La vitrine d'un bazar, étincelante de trésors. Des cannettes de jangle pop cabossées, polies, aux contours rugueux et maculés de sirop. Une serviette de plage blanchie par le soleil, couverte de taches familières. Un tambourin cliquète d'une manière aguicheuse; l'animal domestique ronronnant du commerçant. De la verrerie teintée jouée à la manière des cloches à vache : un son creux et vrai. Un bol en bois au large bord, dégoulinant de clés qui débordent. Des lettres non lues. Les restes appartenant à la vie de quelqu'un d'autre.
Une petite radio portative braille un hymne de slacker post punk discordant. Tourne la molette mais reste entre les fréquences. Fais du surplace ici. Retiens ton souffle.
Snooker Emporium – TökfQzelék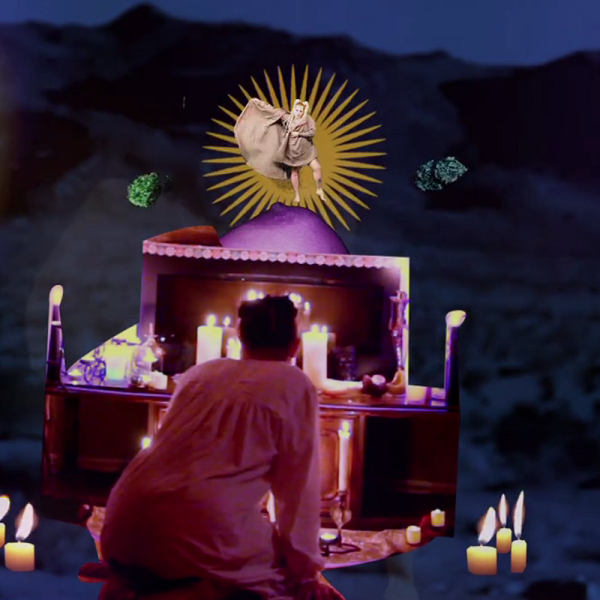 Psych-Ich Lie
Trolling
Montreal, QC
From the glitch libido of Johnnie Regalado:
From the acid-glitch sands of Arrakis to a twisted hall of family portraits, these apparitions portray all your favourite protagonists from all your worst nightmares. Synthetic sleep paralysis has never vibrated so sweet.
De la libido parasite de Johnnie Regalado:
(Traduit par Julie Mayer)
Des sables acides-parasites d'Arrakis vers un couloir tordu où sont accrochés des portraits de famille, ces apparitions dépeignent tous tes protagonistes préférés de tous tes pires cauchemars. La paralysie artificielle du sommeil n'a jamais vibré de manière si douce.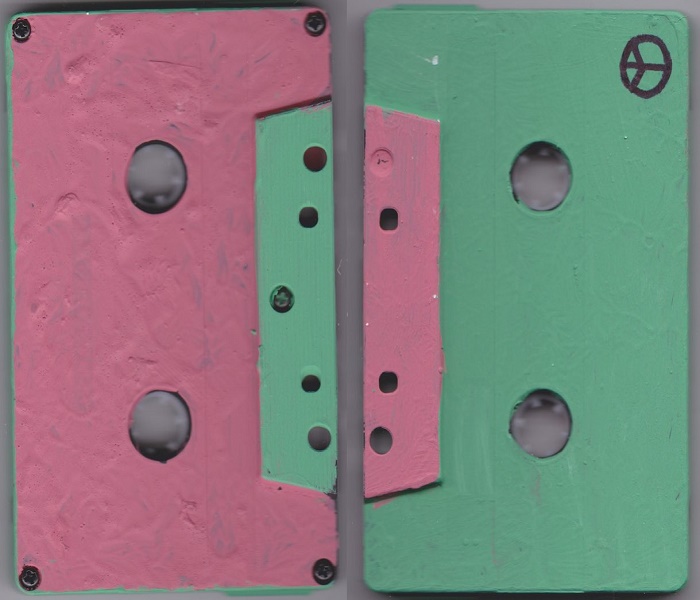 Leeky Tearducts
The Tape
(Self-Released)
Nelson, BC
From the frazzled socket of Eleanor Wearing:
The Leeky Tearducts don't really leak. Spit, churn, streak, explode? Yes. Bang, yell, thrash? Yes. Unfolding like a sudden thunderstorm, their notes strike with the power of a violent lightning bolt. Don't fear the storm. Don't run for cover. Let your body succumb to the short-circuiting sounds. Find yourself in a fast dancing frenzy. After all, sweat and rain are better than tears.
De la prise de courant sautée de Eleanor Wearing:
(Traduit par Zanoni Ngira)
Le tube « The leeky Tearducts » ne vous décevra pas. Ce morceau explosif vous fera chanter, vibrer et danser sans contrôle. Il fait du boucan et se fait entendre partout en battant des records. Comme une soudaine tempête, le morceau suit un rythme de tonnerre. N'ayez aucune crainte, laissez votre corps se faire guider aux sons court-circuit de la chanson, et vous serez pris d'assaut par une danse délirante. Après tout, la sueur et la pluie sont mieux que les larmes.
---