Tag: prom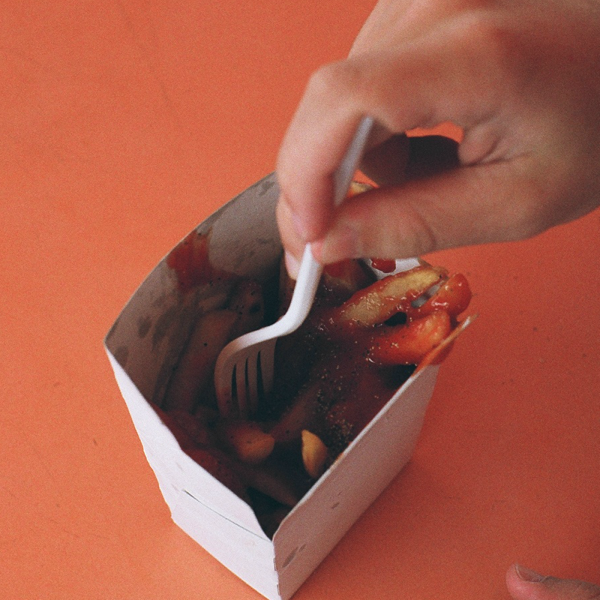 LA ROSE
lean period
(Self-Released)
Toronto, ON
From the scraped knees of Joshua Robinson:
Bedroom sophistry unfurls late-night curlicues, its lo-fi heartache screaming synthesized apologies that bounce off walls to rest, at long last, in the deepening emptiness of the space between weary ears. A catalogue of downtrodden pop-plunderphonics that bleed soft-spoken requiem; these entries are retreating voices and cigarette smoke, turning bright and polished daydreamed lovery into pale, ghostly, mournful parables. Intoned sepia dreams; clouded glasses and knees scraped against sharp pavement. The answer to the echoes that dance upon an upside down stage eyes hooked to the shadows that move across quiet ceilings.
Des genoux râpés de Joshua Robinson:
(Traduit par les roucoulades douces de Maya Keshav)
Le sophisme d'alcôve déroule des enjolivures nocturnes, pendant que son chagrin lo-fi hurle des excuses synthétisées qui rebondissent sur les murs jusqu'à ce qu'elles se reposent, enfin, dans le vide de plus en plus grand entre des oreilles fatiguées. Un catalogue des pop-plunderphonics opprimés qui dispersent le requiem doux; ces entrées sont des voix en retraite et de la fumée de cigarette qui transforment les roucoulades rêvées brillantes et bien polies en paraboles pâles, spectrales, et funèbres. Les rêves sépia entonnés; la buée sur les lunettes et les genoux égratinés par la chaussée rugueuse. La réponse aux échos qui dansent sur une scène à l'envers, les yeux rivés aux ombres qui se déplacent sur les plafonds silencieux.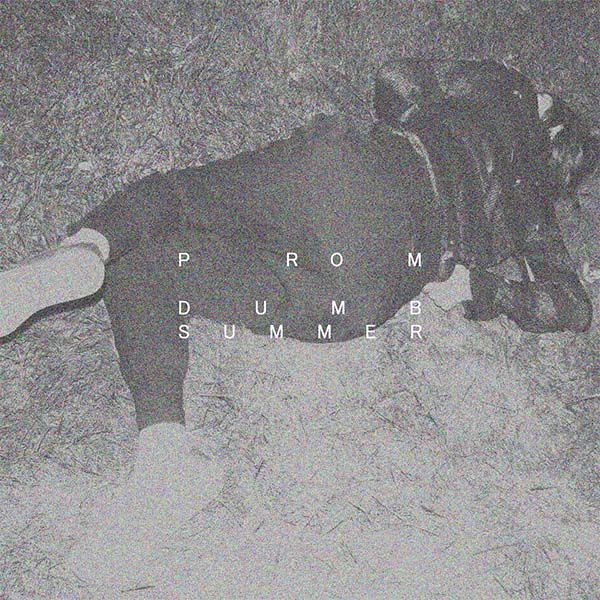 Prom
dumb summer
(Self Released)
Toronto, ON
From the shattered ornithology of Joshua Robinson:
They return, with lo-fi proverbs that speak to the static heart housed in the most whirling of us all. Tapestries hang from mildewed ceilings, affectations and tenderness falling from water spouts as charcoal recoils spiral scorned innuendo. To the criers prostrate on the yellowed floor: hold hands under cold taps as aquafirs pool in cupped hands; lips pursed, inhaling liquid healing. For those caught in the roundabout, know that heartstrings double as damaged ornithologies; clipped wings and tear ducts attuned to the crisp crackle of 'hello' followed by 'goodbye'. We are young. We are broken.
De l'ornithologie éclatée de Joshua Robinson:
(Traduit par Jessica Grenier)
Ils sont de retour avec des proverbes lo-fi qui parlent au cœur statique habitant les plus mouvementés d'entre nous. Tapisseries suspendues à des plafondsmoisis, manières et tendresse tombant de gerbes d'eau tels les rejets charbonneux spiralés d'une insinuation méprisable. Au crieur prostré sur le plancher jauni : joins tes mains sous le robinet froid comme des paumes recueillant un réservoir aquifère, les lèvres tendues pour recevoir la guérison liquide. Pour ceux perdus entre les lignes, sachez que les cordes sensibles sont aussi des ornithologies endommagées : ailes coupées et canaux lacrymaux accordés au crépitement craquant d'un « bonjour » suivi d'un « au revoir ». Nous sommes jeunes. Nous sommes brisés.
Prom
Spring Training
(Self Released)
Toronto, ON
From the lurid temporality of Joshua Robinson:
Immutable youth. Vexing, cursive, immutable youth. This cementation of the present in past is a folly cast in the bright nostalgic fragments and loose ends of migratory missives; locked are we to those blurry nights, to the day's shadow reaching back into its brighter yesterdays.
Prom's Daniel Wilson and Sufian Malik profess a solace that seems unendingly contingent on the prevalence of their programmed melancholy, as if drawn by some lurid temporality to exist forever at the boundary between the then and the now; a harrowing selflessness cast in the dwindling vestige of having been the one to stay, victim to the hanging on; victim to folly cubs rummaging through the thick cardboard boxes that we hide in the back of our minds, teeth gnawing and claws tearing at our harboured past.
If only our days were endless and unnumbered. If only our arms-length could be measured in backwards-reaching-years. We'd be forever immutable; spring's training of the tirelessly tempered.
De la temporalité macabre de Joshua Robinson:
(Traduit par le fatum flou de Nicolas Coutlée)
Jeunesse immuable. Jeunesse immuable, tourmentée et cursive. Cette cimentation du présent en passé n'est que délire réfléchi sur les fragments nostalgiques scintillants et les missives migratoires inachevées; prisonniers que nous sommes de ces nuits confuses, de l'ombre du jour qui retourne à ce passé toujours plus beau.
Prom, composé de Daniel Wilson et Sufian Malik, procure un réconfort intrinsèquement lié à l'omnipotence de leur mélancolie calculée, ancré éternellement par quelque temporalité macabre à la frontière du jadis et du maintenant; déchirante abnégation s'enracinant dans la reconnaissance chancelante d'être le seul rescapé, victime d'être demeuré; victime de la folie des chiots farfouillant dans les boîtes de carton cachées dans le fond de nos esprits, mâchouillant et déchiquetant notre passé préservé.
Si seulement nos jours n'étaient pas comptés. Si seulement notre promiscuité perdue pouvait être calculée à rebours. Alors nous serions pour toujours immuables; entraînement printanier pour ceux et celles à l'humeur inlassable.
---